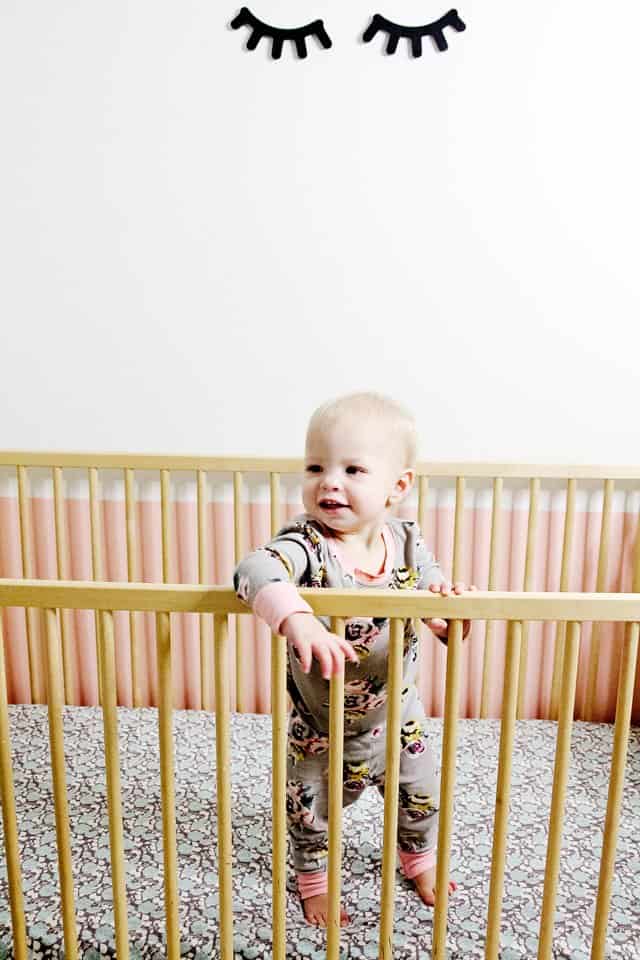 I originally shared this easy crib sheet sewing tutorial at Gugu Guru, but wanted to bring it back here for easy cataloging purposes! And it's reminding me that I want to make some more! This tutorial is super simple and really fun!
Since crib sheet is kinda the center of the nursery it should be cute, fun and just what you want! There are lots of good options for crib sheets out there, but sometimes you need something totally custom. This tutorial can be made with any cotton fabric, that means you have MILLIONS of choices for the perfect sheet for your sweet babe to sleep on!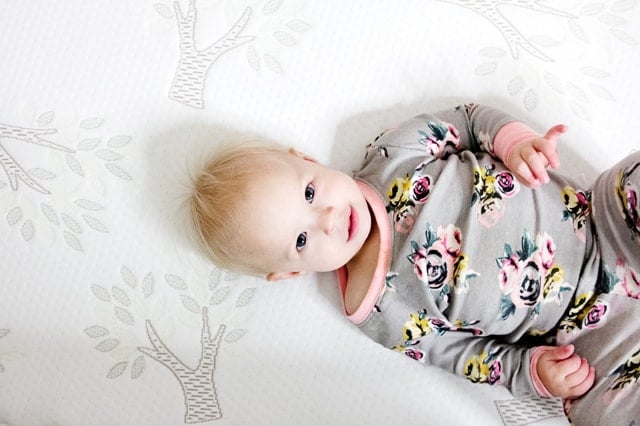 I worked with Colgate on this post, this mattress is called the Colgate II. You can read my review of this mattress in this post! I chose a blue and grey floral for this sheet. Our nursery is very pink and feminine which is fun, so I wanted a soft blue floral to mix up the color scheme! I love having lots of crib sheets around. It is necessary to change them often with a messy baby, but also fun to pick a new look for the crib!
DIY Crib Sheet
Materials//
-2 yards 44″ wide cotton
-7 yards 1/4″ elastic, you'll need about 76″ so I recommend a roll of elastic if you plan on making more than 1
–Safety pin for threading elastic
–Ironing board clips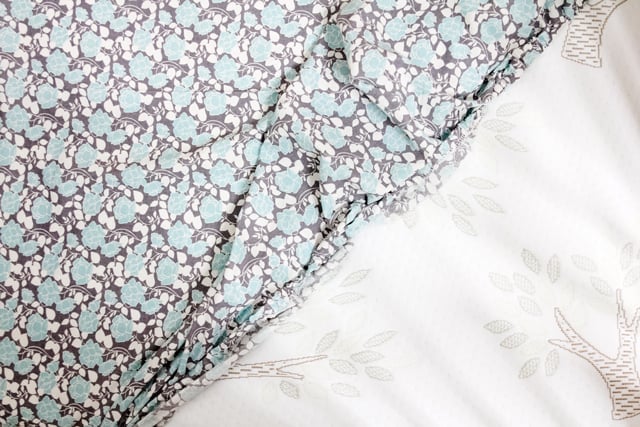 Instructions//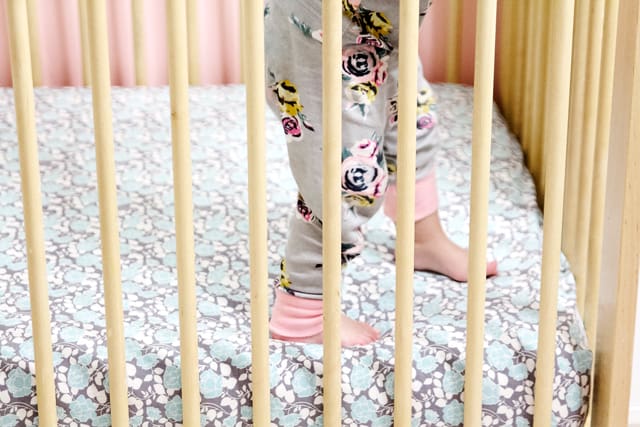 First cut your fabric down. Your 2 yard length of fabric will be just about the right size for 1 sheet. Just cut 4″ off the length so your fabric measures 44″ by 68″.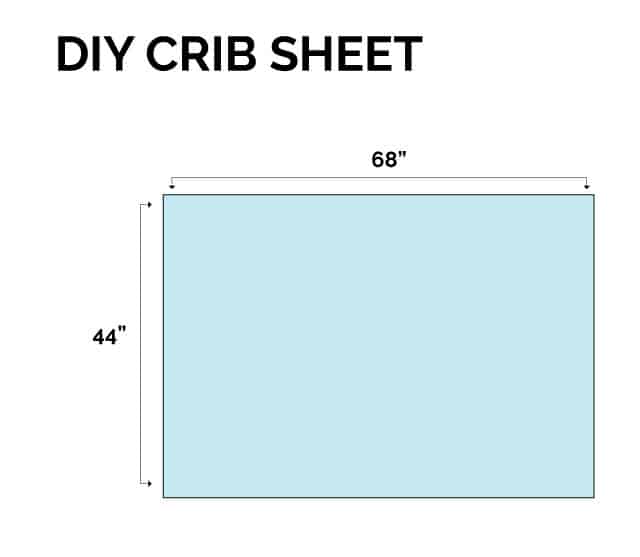 Now cut an 8″ square out of each corner of the rectangle.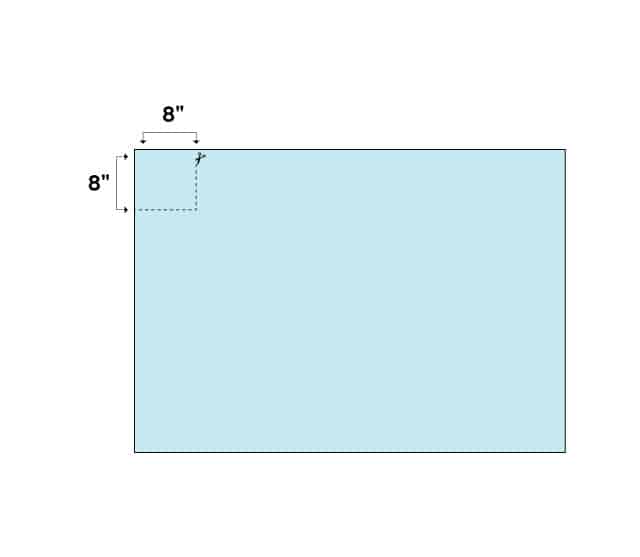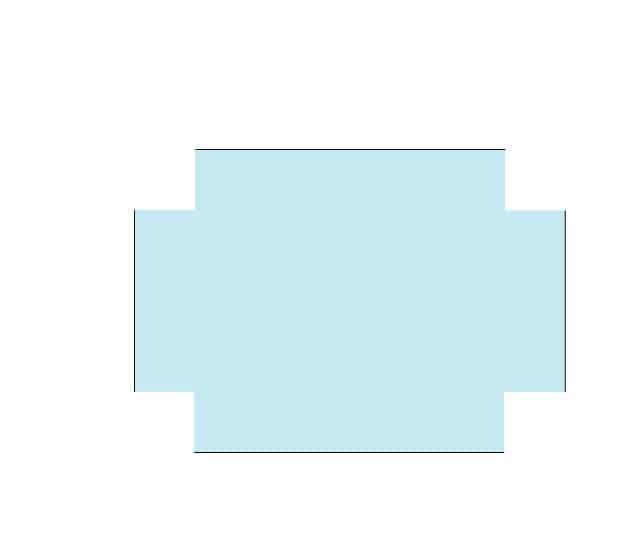 Fold the 8″ straight edge over the other 8″ straight edge from each square you cut out. Sew that seam up with a simple straight stitch. Be sure to backstitch at each end.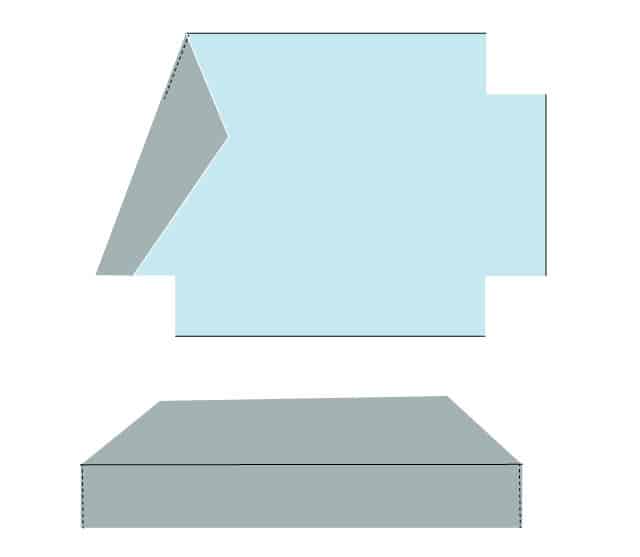 Finish the edge of the sheet, all the way around. You can do this by serging the edge, using a zig zag stitch, or folding under 1/4″ and pressing.
To create a casing, press under 1/2″ all the way around.
Stitch all the way around the hem 3/8″ from the folded edge. That will give you just enough room to thread the elastic through.
Use a safety pin attached to the elastic to thread it through the casing, gathering the fabric as you go. Be sure the loose end of the elastic doesn't slip into the casing.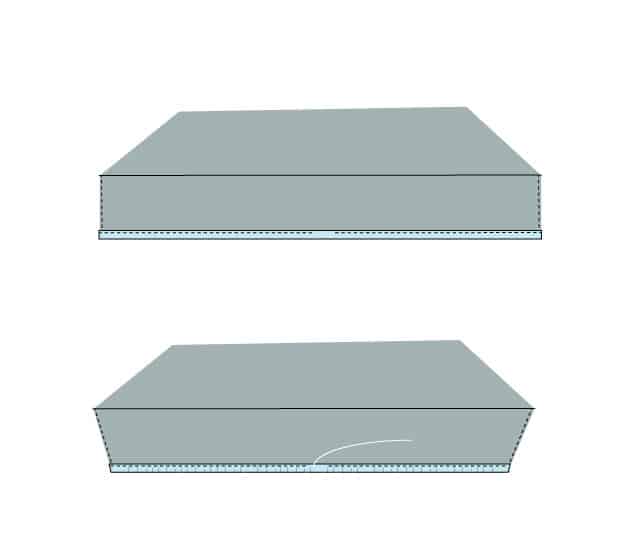 Use ironing board clips to secure the sheet on the backside of the mattress. These clips will make sure the sheet doesn't slip up and keep baby safe!
That's all! Enjoy your new crib sheet!