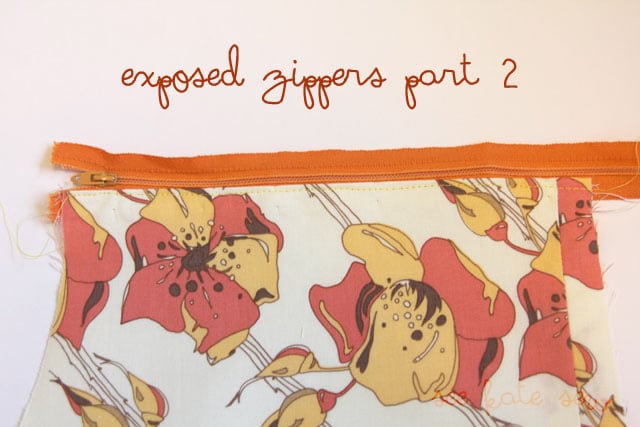 I showed you one way to put an
exposed zipper on a garment,
by simply sewing it right on top, a little while ago. Here's another way to put an exposed zipper in a seam. This method gives you a cleaner and less deconstructed look while still giving you that pop of color and metal (or plastic!). I was making a bodice piece when I inserted this zipper, so if you're adding a zipper to a longer garment you'll have to adjust the bottom part by tapering the seam into the zipper.
Start by serging or finishing both sides of the garment where the zipper will be installed.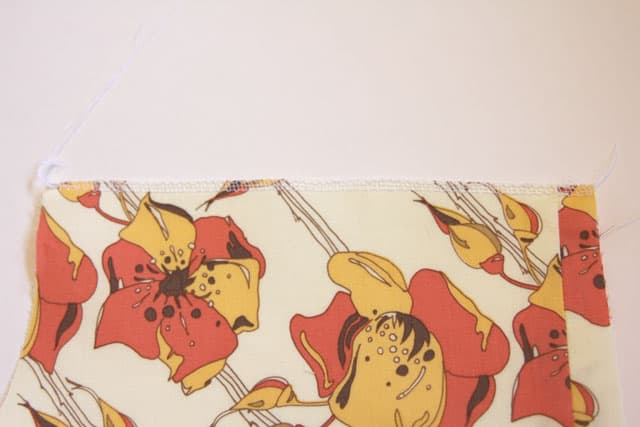 Then fold over 1/2″ and press.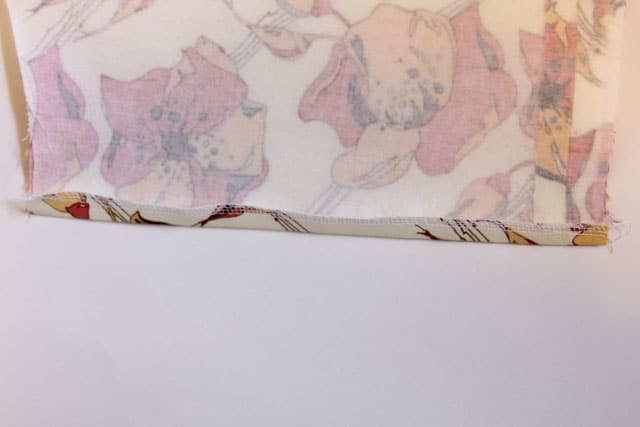 Pin the zipper to the folded over edge like so.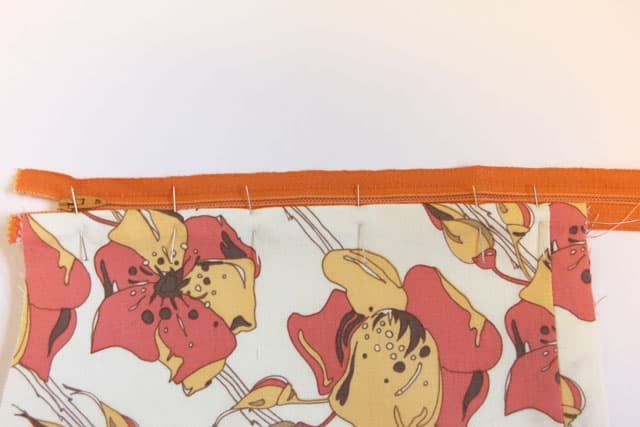 Using a zipper foot, sew at 1/8″ to attach the zipper and the bodice piece.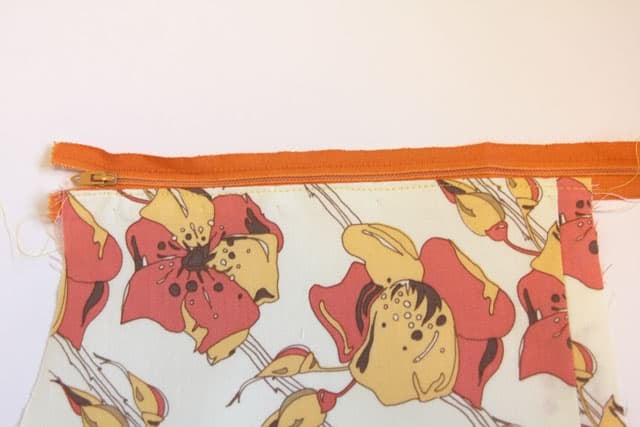 Repeat for the other side and you're done!