RUFFLES 2013 starts on Monday! Like THIS Monday! I'm so so excited! If you've been around here for a while you may have caught Ruffles 2012 or even 2011, but if not, RUFFLES is my yearly event where we sew ruffles on everything for a few weeks.  Because, why not? I have a great line-up of guests, with my own tutorials thrown in there are some exciting things to share. (Oh and some fabric giveaways! And a free pattern/sew-a-long!)
So anyways, before the ruffle event starts, let's review how to make a ruffle.
This is a very basic tutorial for gathering a strip of fabric into a ruffle. You can start with any size piece of fabric to create different sized ruffles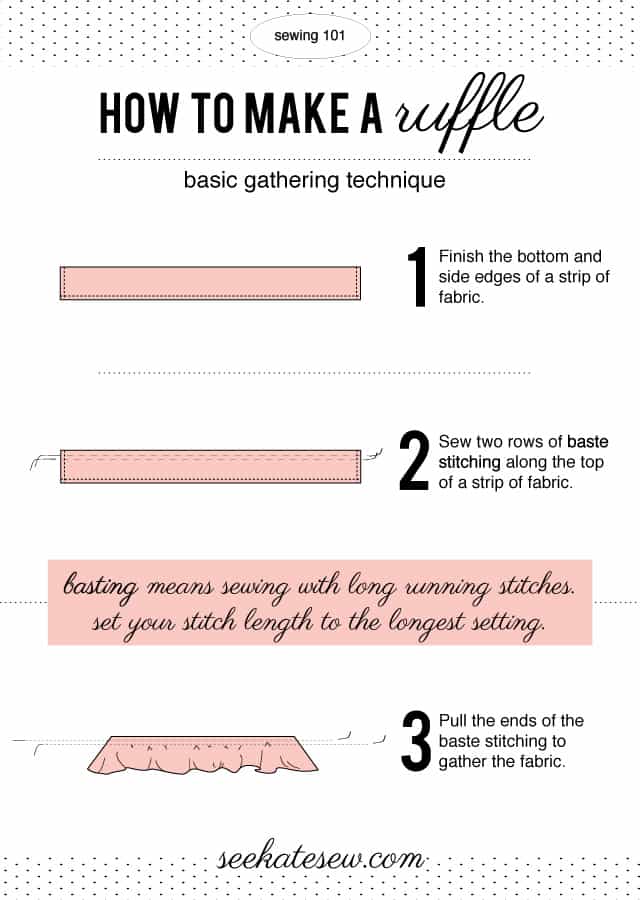 Check out more sewing 101 posts here.
See you soon for more ruffle!