Sometimes I wonder what the point of a skirt without pockets is. If I'm gonna wear a skirt, I need a place to put my lollipops! (and pacifiers, keys, phone and lipgloss. The essentials.) I think every skirt should have pockets. And that includes the skirts of dresses. 


It's SO easy to add pockets to skirts and dresses with side seams. I've been making a lot of skirts this past week. I think my count is up to 10 now! About half of them I made with pockets. While making another skirt for pleat week, I slowed down to take some photos of the pocket adding part for you.

I made a big pocket pattern piece for you! (free!) Click on the link above to download it. (You don't have to sign in with facebook to access this pattern.) Print it out, cut 4 and follow these steps: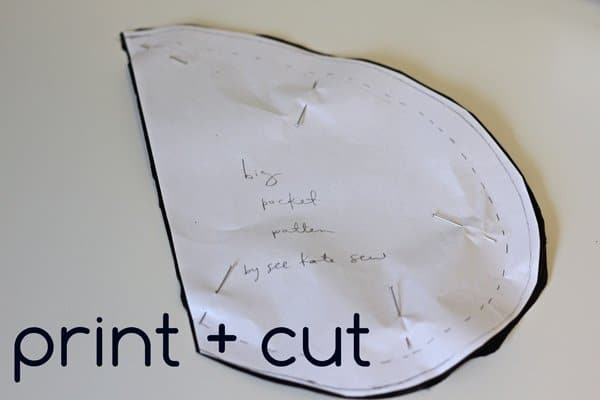 If you have an existing skirt or dress, unpick the side seams in a space about 10″ where you want the pocket to go. If you are adding pockets while sewing with a pattern, pin the pocket piece where you want it. I always hold my skirt up to me and pretend to put my hands in my pockets how I normally would. Then I put the pocket just a little bit higher. Pockets that are too low to reach are the worst, so I go an inch or so higher just to be safe.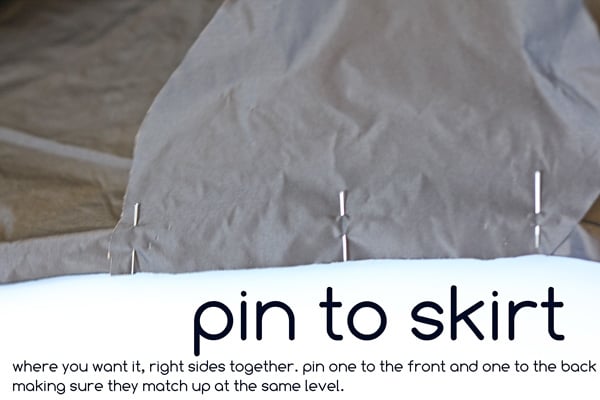 Then sew each pocket piece on with a normal stitch. The seam allowance should be the same as it was before, or the same as the pattern calls for. Press your pocket flat from the front.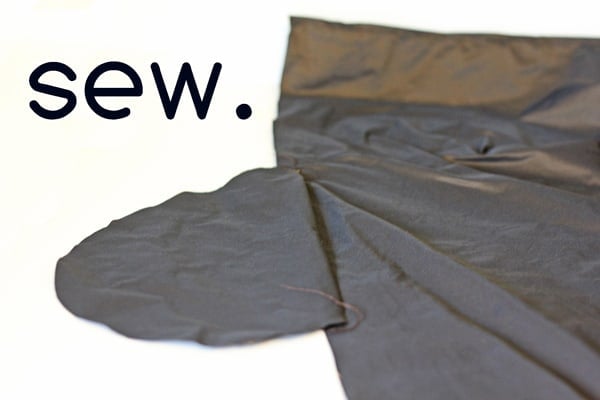 Now you can pin your front and back pieces together at the side seams.
Sew them (back) together, just how you would normally, but don't sew straight down. Instead, sew around the pocket.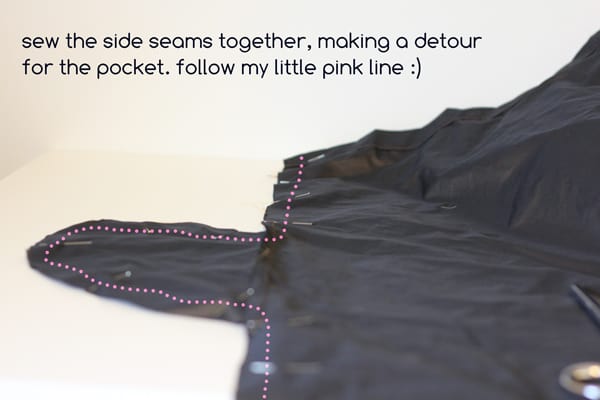 And now go put some lipgloss/lollipops in there!


I have a super basic skirt tutorial coming soon! Maybe tomorrow if husband will take some pictures! (hint, hint!) ;)


Thanks for reading! You rock! Just like pockets!