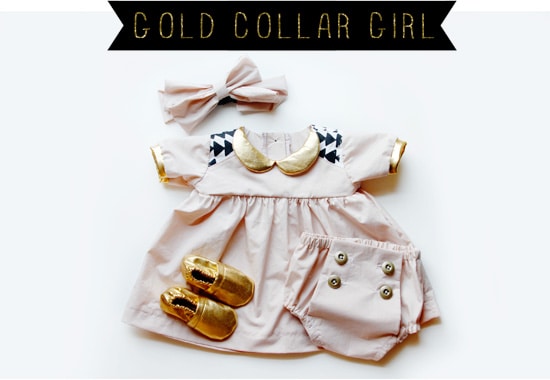 The theme for this week's Project Run and Play All Stars challenge was "All in the Details". I think that is the broadest theme EVER so I had a really hard time with it. I skipped ahead to week 4 and completely finished that before coming back to week three last week. I started 2 outfits that just didn't work out before deciding to make a baby outfit. Sewing for Lena is always fun! I bought some gold spandex for week 2 but it didn't end up working. I had to use it though so thought a dress with a cute gold collar would be perfect.
I also used a screenprinted triangle/arrow fabric that I originally printed for week 4 and also didn't use. So this outfit it a mash-up of leftover fabrics.  If you saw my instagram photo of my messy hand, that was when I printed this fabric! It is really bold so its a little too much for a whole outfit. I decided to make it into the yoke and part of the front yoke and kept the black running through the outfit with the buttons.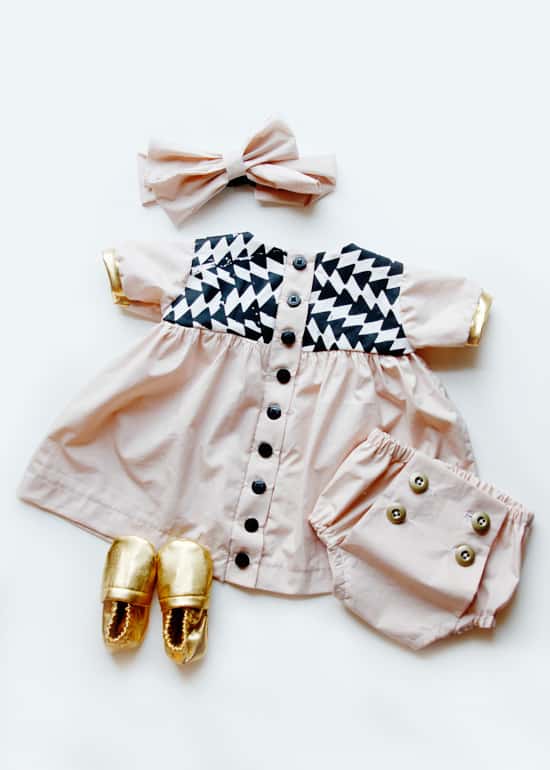 One of my favorite "details" is buttons so I guess you could say that is my detail of choice for this outfit, although I used lots of other "details" also, like custom fabric, sleeve cuffs, gathers and a bow. But don't the buttons down the back of the dress look so cute?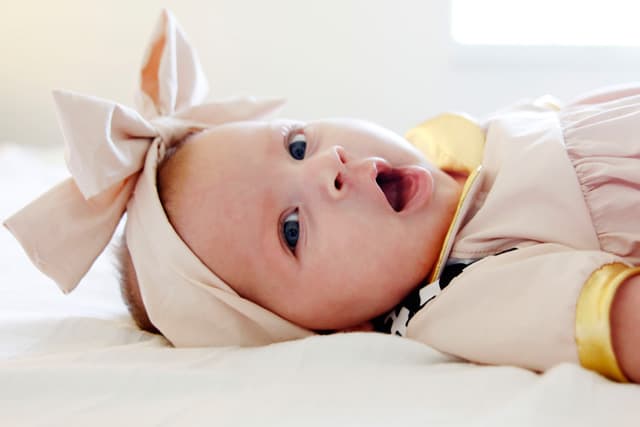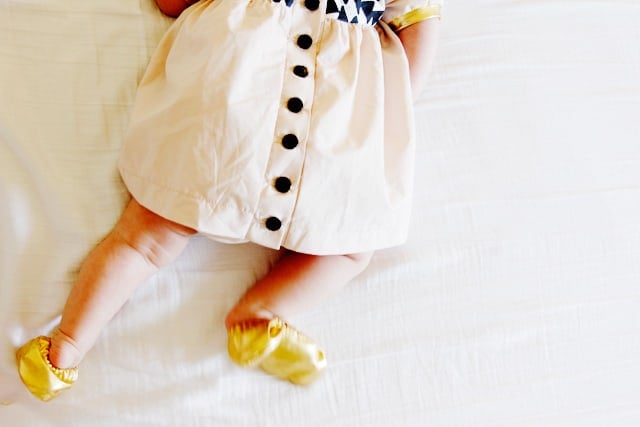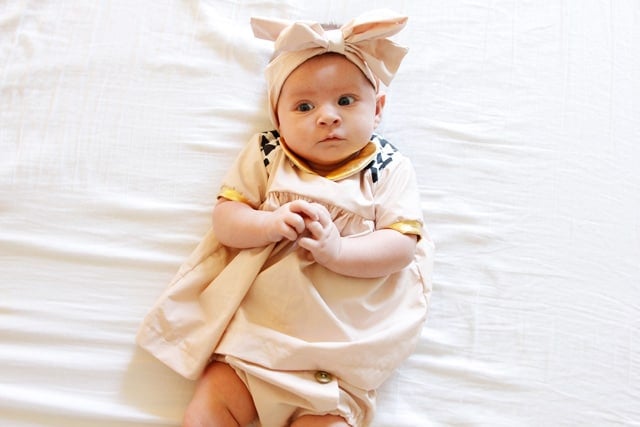 The buttons for the bloomers were originally dark green. I was just so sick of running to the fabric store for MORE BUTTONS. I raided my button stash for sets of 4. Most of my buttons come in sets of 2 or 3 but not 4. But I did find these green ones and spray painted them with Rust-Oleum
 plastic paint (I'm genius, right?!) and an hour later I had four buttons and I didn't have to go to the fabric store!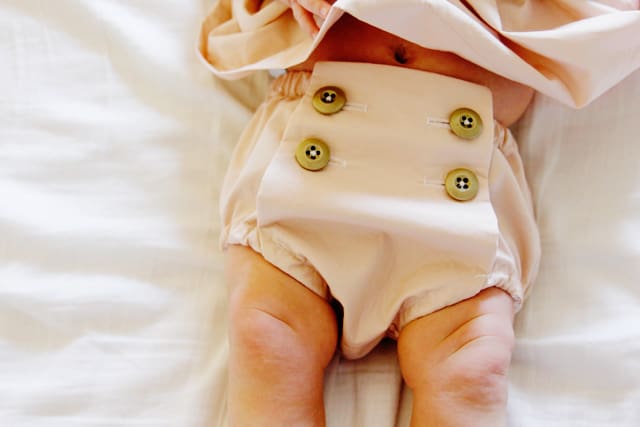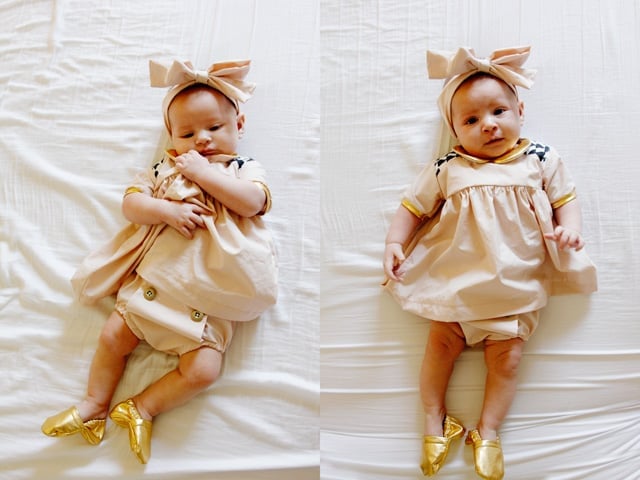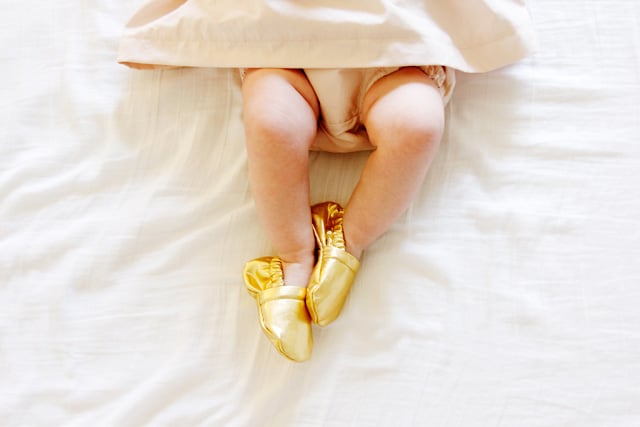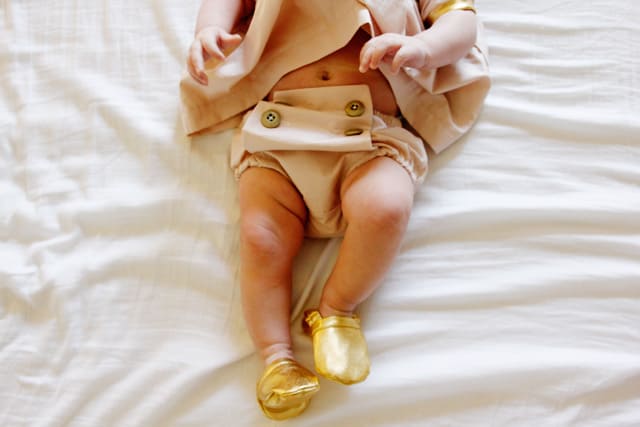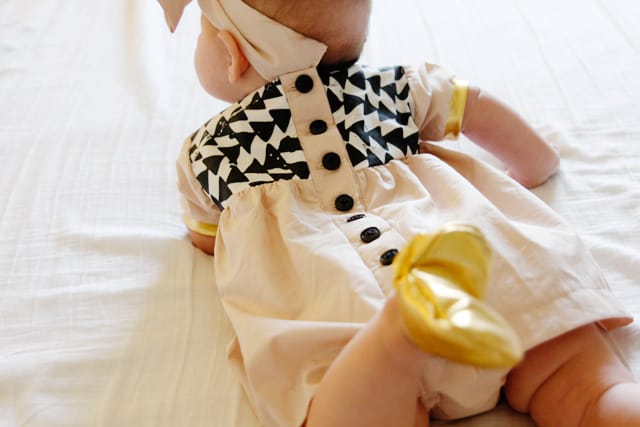 A baby outfit is not complete without little shoes! How about gold ones?!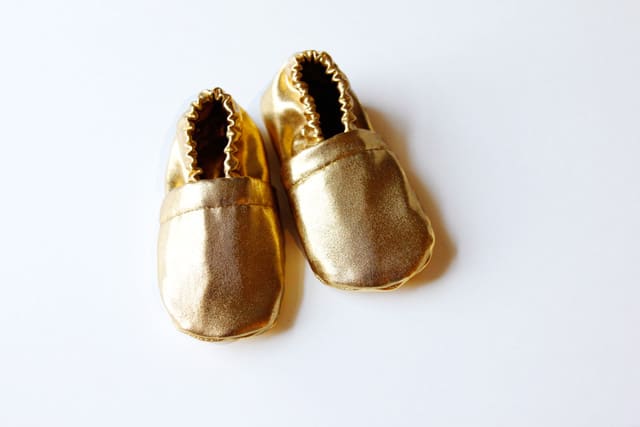 This started out at my least favorite theme, but once I got going on this outfit I had so much fun putting it together. I added a big bow headwrap to complete the look.