I'm excited to be a part of the Color Me Fabric tour today! This fabric was so much fun! I made a half circle zip pouch with storage for coloring supplies!
If you haven't seen it yet, the Color Me Fabric was designed by Hayley of Welcome to the Mouse House. It's white and black fabric that is basically a huge fabric coloring book! There are four prints to choose from and I picked out the space/alien ones called Space Adventures!
I know the idea behind this is to get your kids to color the fabric, but it was so fun I had to try it. And then I couldn't stop…so I colored this, but my kids will love coloring it, too. It's available at fabric.com and Fat Quarter Shop if you're interested!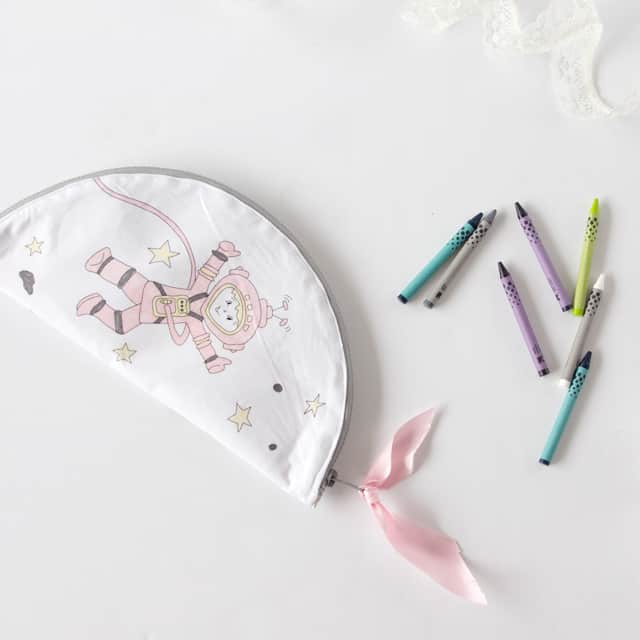 I colored the fabric first, and then used it to make a half circle zip pouch with little pockets inside. I thought it could be a little coloring case but I think it is also a good size for a travel accessories bag. There is a downloadable pattern piece in this post, all you need is a little fabric and a zipper!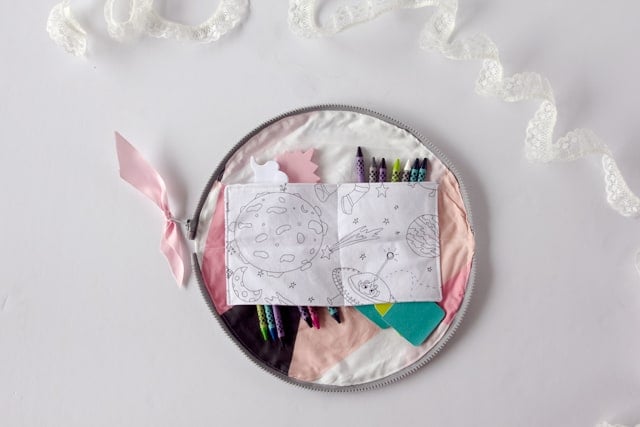 Half Circle Zip Pouch Organizer //
Materials:
–Tulip Fabric Markers
-Fabric
-Lining fabric
-Lightweight Fusible Interfacing
–Pattern Download
-22″ separating zipper
Instructions:
Print the pattern and tape the two pages together like so: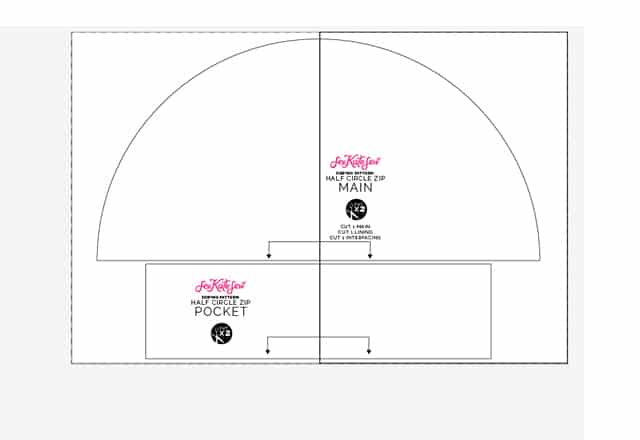 Cut out 1 main piece, 1 lining and 1 interfacing (on the fold). This will make the circle pieces.
Cut out 2 pocket pieces on the fold.
Fuse interfacing to back of main fabric.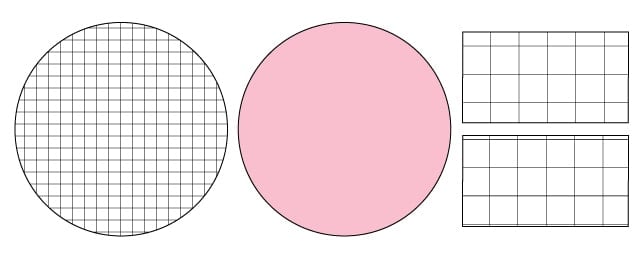 Sew the pocket organizer piece together by placing them right sides together. Sew all around the pocket leaving a 2-3″ opening. Clip the corners and turn.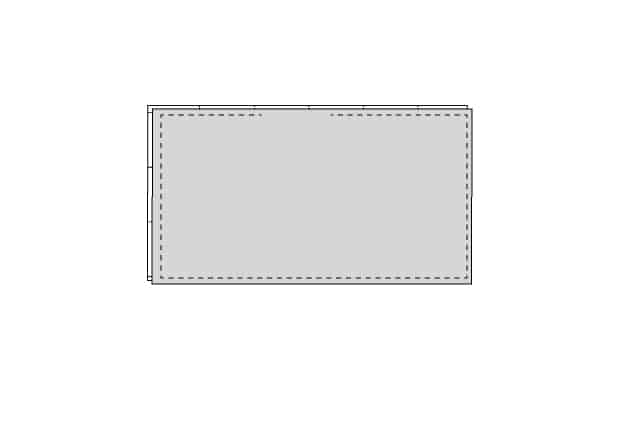 Topstitch the top and bottom of the pocket, sewing up the opening as you go.
Pin the pocket to the lining piece, centered along where the fold of the pouch will be. Stitch both sides and in the middle to create 4 little pockets.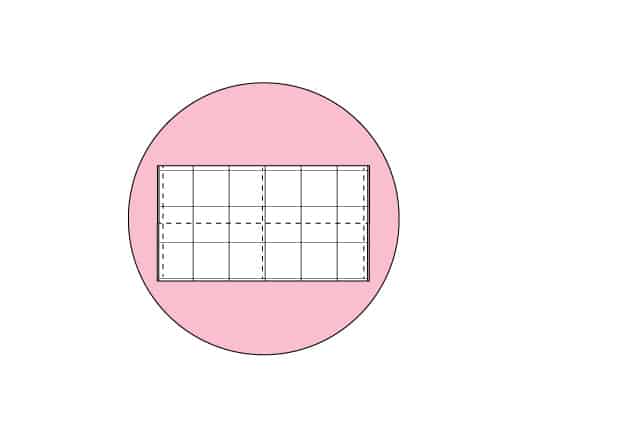 Pin the zipper to the main piece and baste it on. Taper the ends of the zipper out so they will be enclosed in the pouch. Repeat with both sides of the zipper. You will have to separate it to do this. Leave about 1″ in between the back ends of the zippers so you can reconnect them later. Make sure the zipper faces DOWN with the edge of the tape against the edge of the fabric.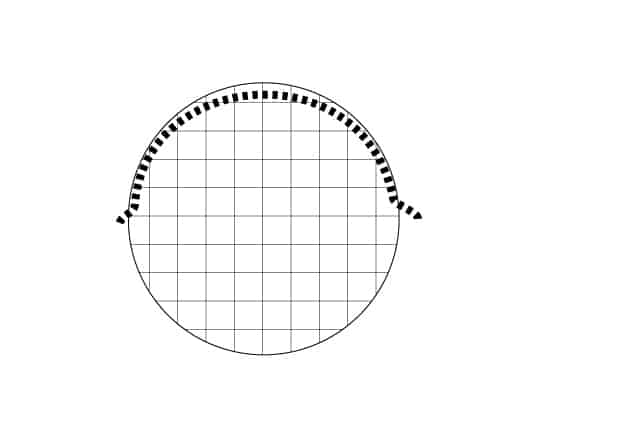 Place the main piece on top of the lining piece. Right sides will be together and everything else (zipper, pocket) will be inside. Sew around, leaving a small opening. Turn and press. Then topstitch around the pouch to finish the opening, zip it up and you're done!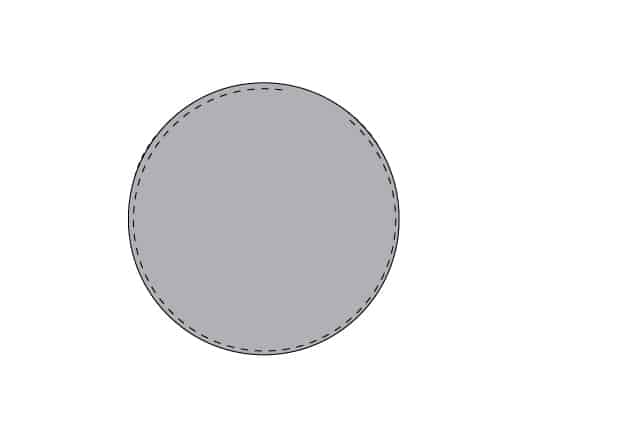 Ta-da!