I love love love my gDiapers! They are the perfect combination of cloth diaper and cute trendy pants. I just can't rave about them enough. They work so well and rarely leak in my experience. They won't make your babies bum look like a cloth diapered baby, either. They are pretty trim and fit so easily. I just LOVE them.
I use the reusable cloth inserts in my gDiapers. I usually soak them in a bucket before washing them in the washing machine. I only wash the actual pants or the outer shell once every week or so, just when they get dirty or wet, which isn't very often. But the only problem is the gDiaper inserts will run you about $5 each! Yikes. The whole point of using cloth is to save money (and the planet, of course). I originally bought 18 of these inserts and still need more.
So here's a tutorial to make you own! These ones have a cotton print on the bottom just for fun! They cost me less than a dollar each!
Materials Needed: (for 8 size tiny/small cloth inserts)
1 yard cream colored fleece, bamboo fleece is recommended
1/4 yard pretty cotton print, or just find pieces in your remnant pile
pdf pattern (or just trace your store-bought insert, if you have one)
white thread
A serger is a good plus for this project, but if you don't have one, a tight zig-zag stitch can be used instead.
Let's get started:
1. Cut out 4 layers of fleece and one layer of cotton print with your pattern.
2. Pin around the edges.
3. Baste in place and remove pins (No pins in the serger!!)
4. Serge around the edges.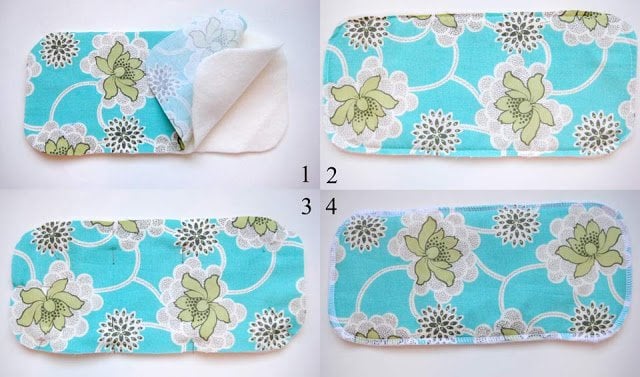 And you're finished! So make a whole bundle: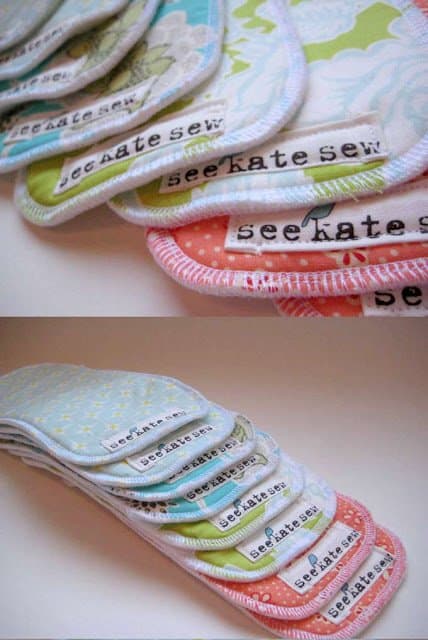 And try them out in your little gPants!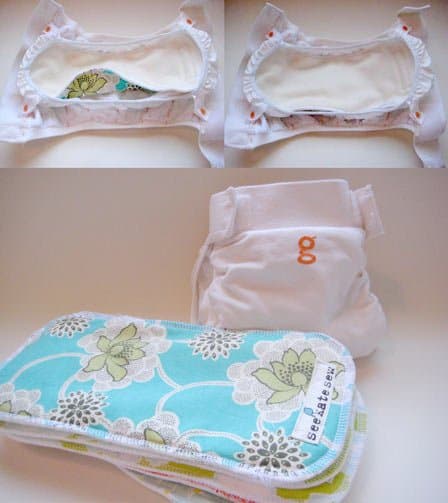 Don't you just love that little typographic 'g'??
****update****
I have received so many great questions about gdiapering, so I wrote another post addressing lots of them, check it out here:
********
SaveSave