This post was originally written for Delia Creates as a part of Color Your Summer 3! Color Your Summer is a really fun series that Delia and Kirstin put on each summer, I'm sure you've seen it! If you missed it, you can check out the archives here! And here is my hexagon coin pouch tutorial: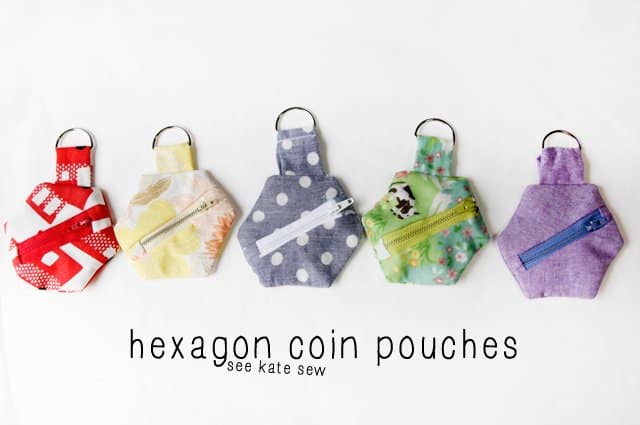 When I think of RAINBOWS in the summertime I think of shaved ice and sno cones. It isn't summer without them! So this little hexagon coin pouch craft is designed with sno cones in mind. It will store just the right amount of change so you can curb your craving when you see the shaved ice truck!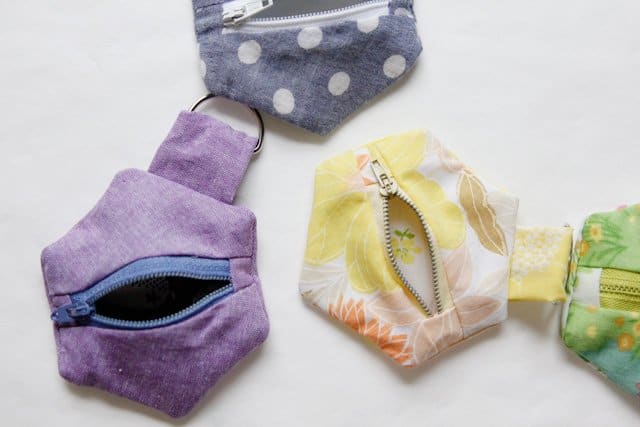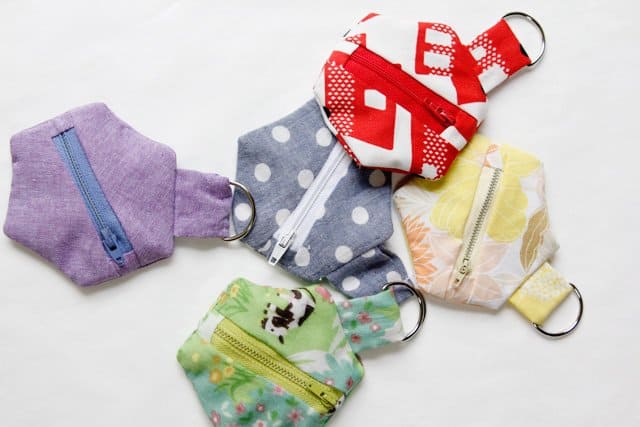 You will need:
-4 hexagons (2 of main and 2 of lining) with each size 2″ long
-4 little squares 1.5″ by 1.5″
-1 rectangle, 3″ by 4″ (not pictured)
-1 small Dring (not pictured)
-1 small zipper (really any size is fine, you can shorten it)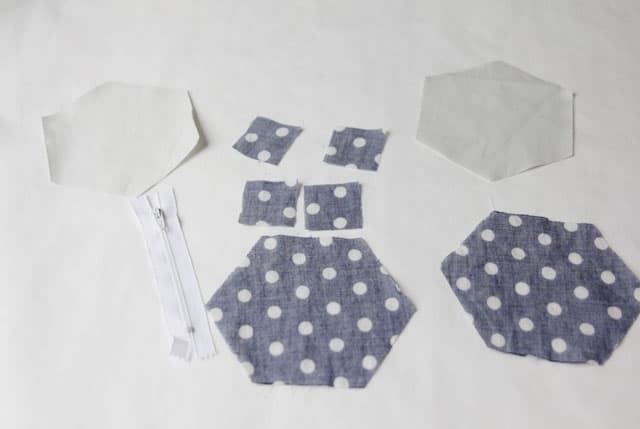 To start, grab two of the little squares and sandwich the zipper inside. The squares will be right below the metal stopper on your zipper. Pin them in place and sew straight across as shown. Then flip the squares to the other side and pin. Repeat on the other side of the zipper, making sure to leave 2″ of your zipper exposed in the middle.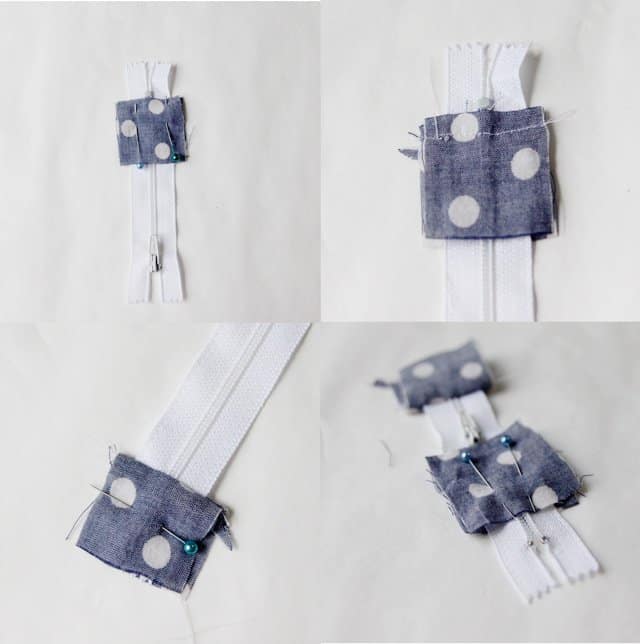 This is what your zipper will now look like: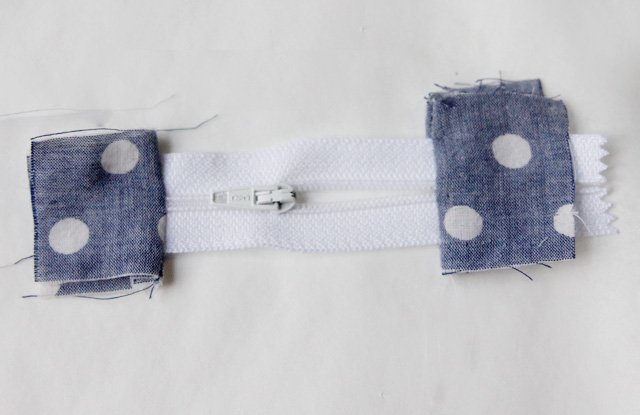 Now cut 1 main and 1 lining hexagon in half. Place the zipper face down on the main piece and then lay the lining on top of that. Pin in place and sew. Flip your hexagon pieces out of the way and repeat on the other side.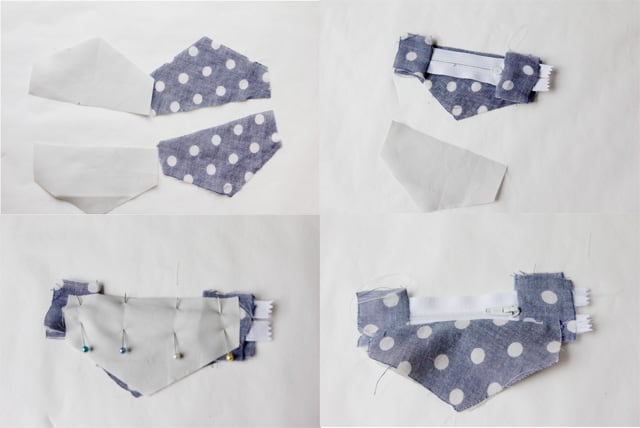 Fold the 3″ by 4″ rectangle in half and sew the long edge. Turn, press and thread D ring through. Then baste it onto one of the straight edges of your hexagon.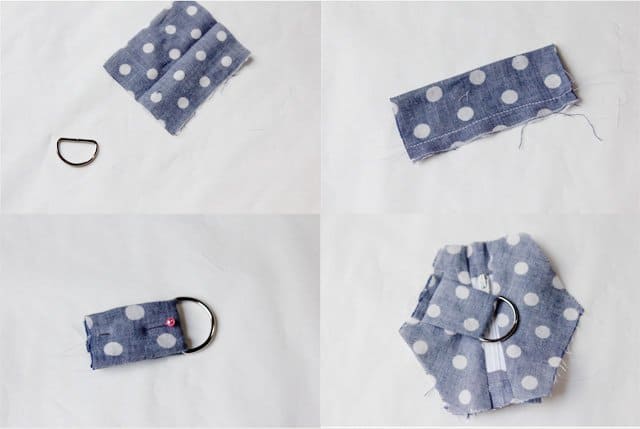 OPEN YOUR ZIPPER. Then, make a stack with the zipper piece on the bottom (facing up), the other main hexagon facing down and lining piece facing up. Pin and sew all the way around. Trim the seam allowances and flip right side out.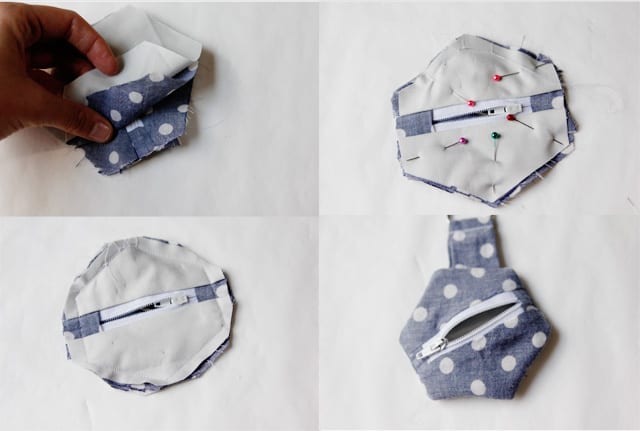 Done!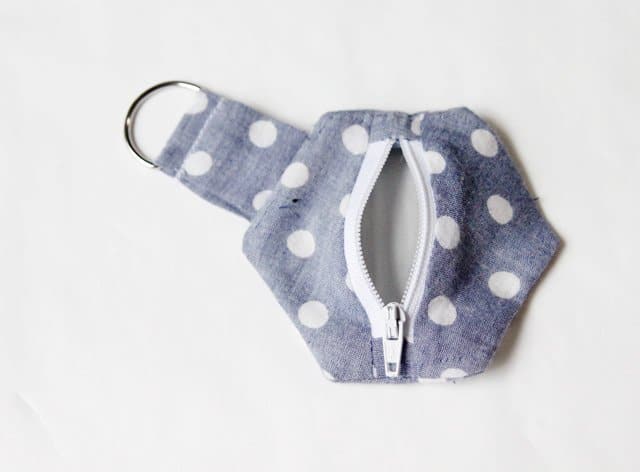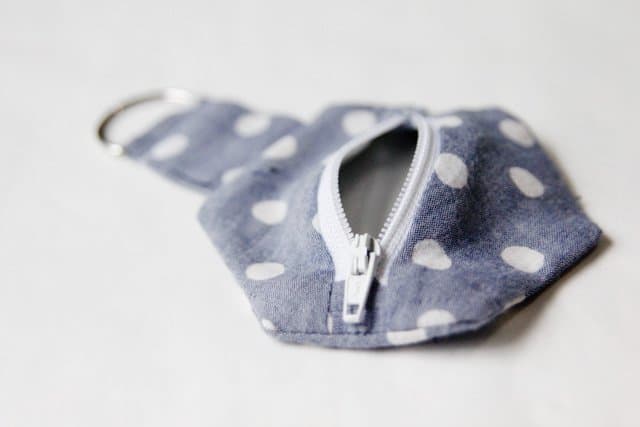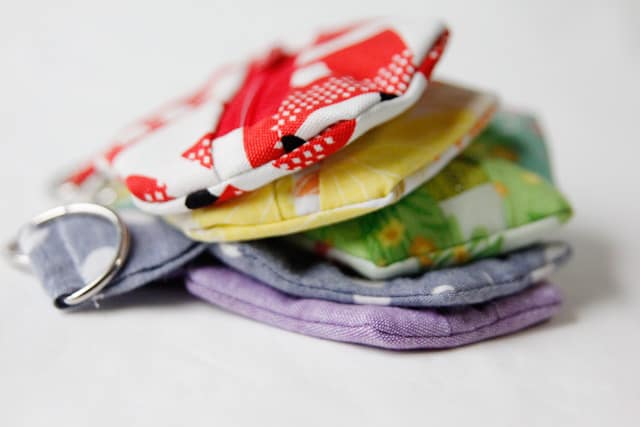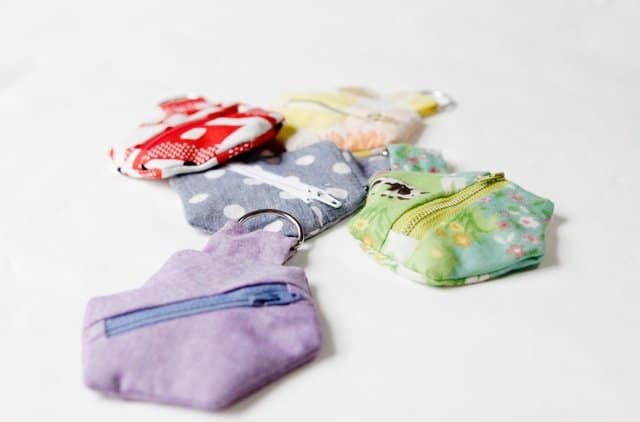 Now go find some change and some shaved ice to spend it on!