Lavender sachets are a great gift idea for neighbors and friends! You can even stick one in a Christmas stocking or a gym bag for a sweet smelling surprise! In this post I will show you how to make lavender sachets with a simple quilted pattern!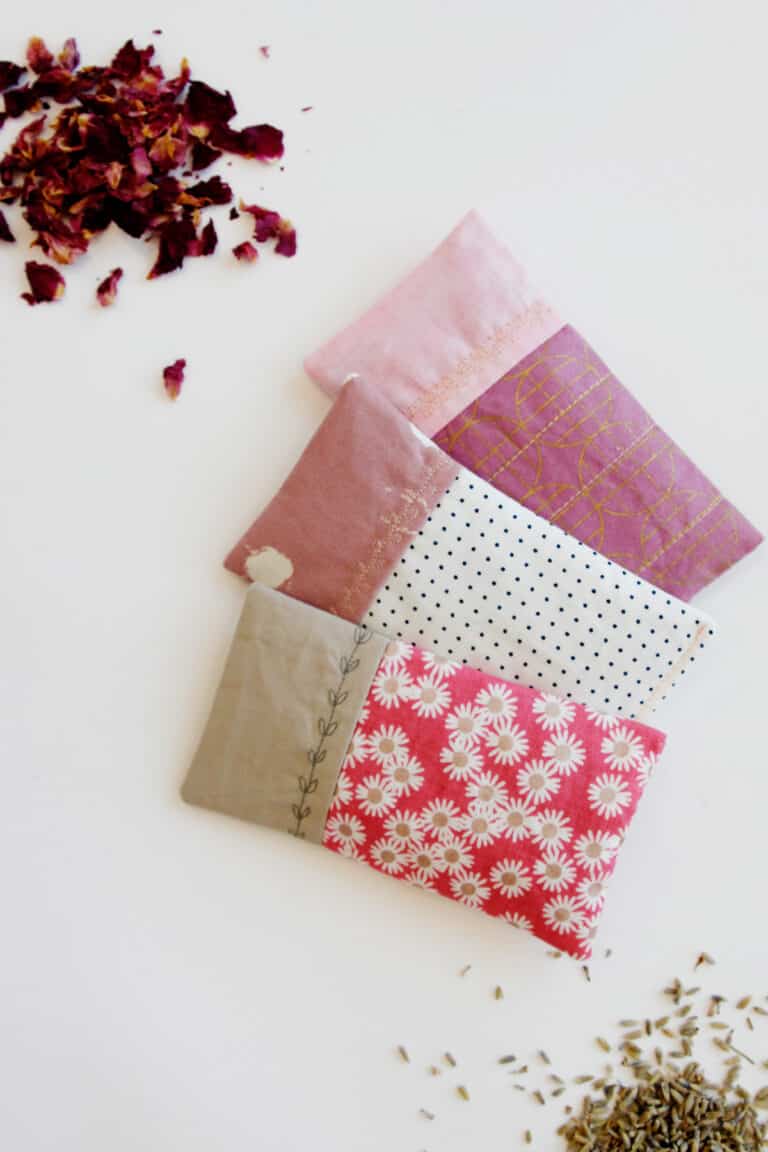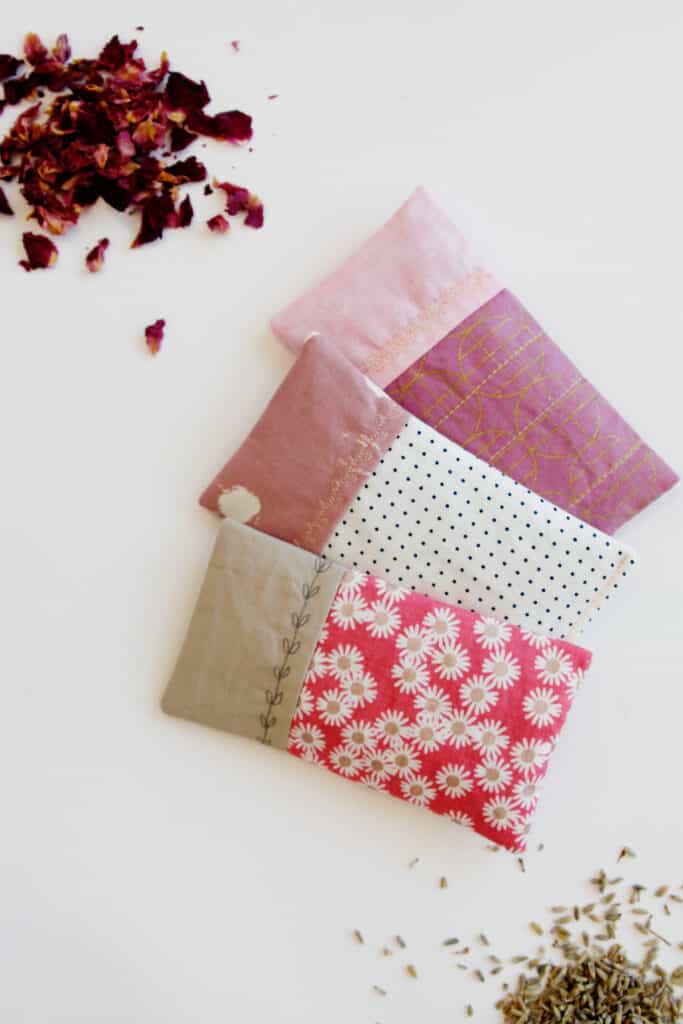 Use scrap fabric to make these extra special. Scented sachets are perfect for putting in drawers (try your sock drawer!) or closets for sweet smelling clothing or towels.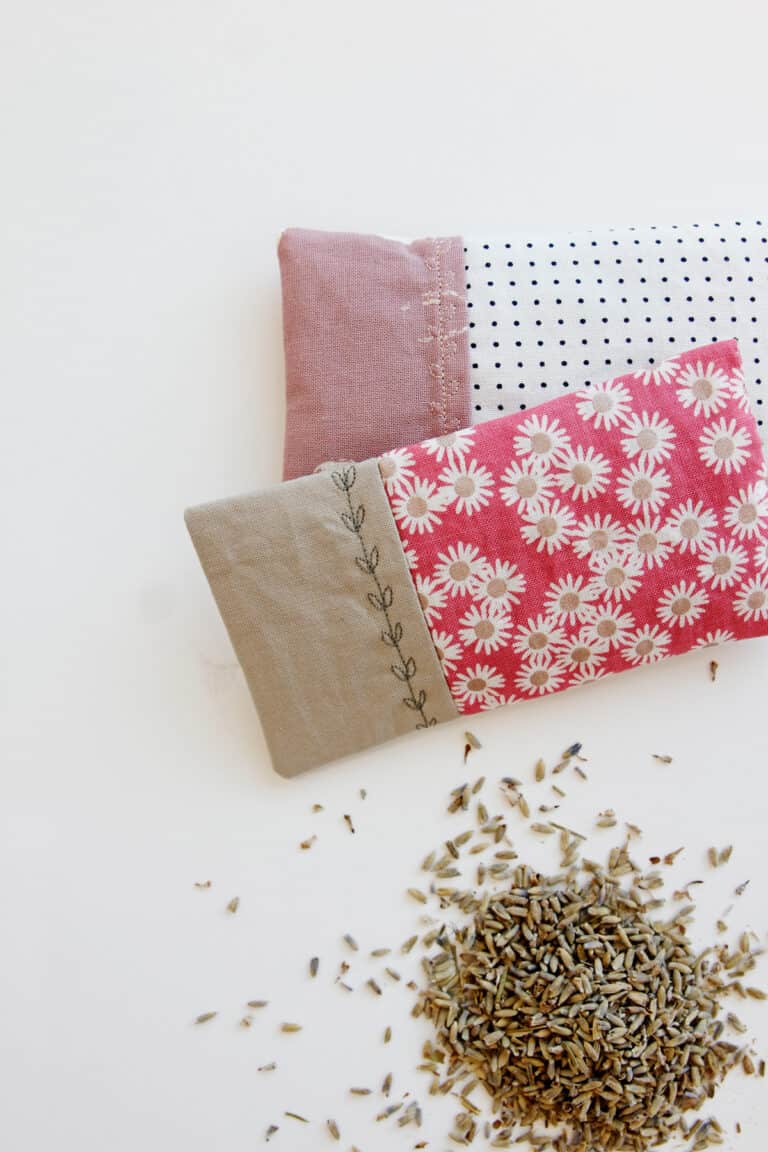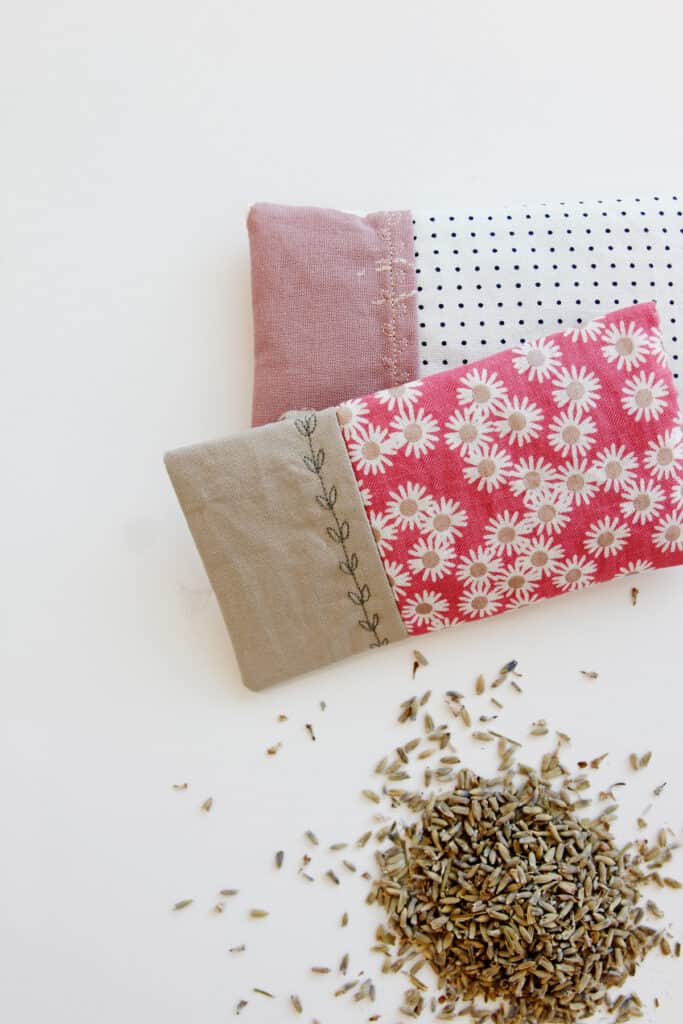 This project includes fun stitches that your machine may have, too! Try one of the cute stitches you never use for a little extra design or use embroidery to decorate the sachet before sewing it together!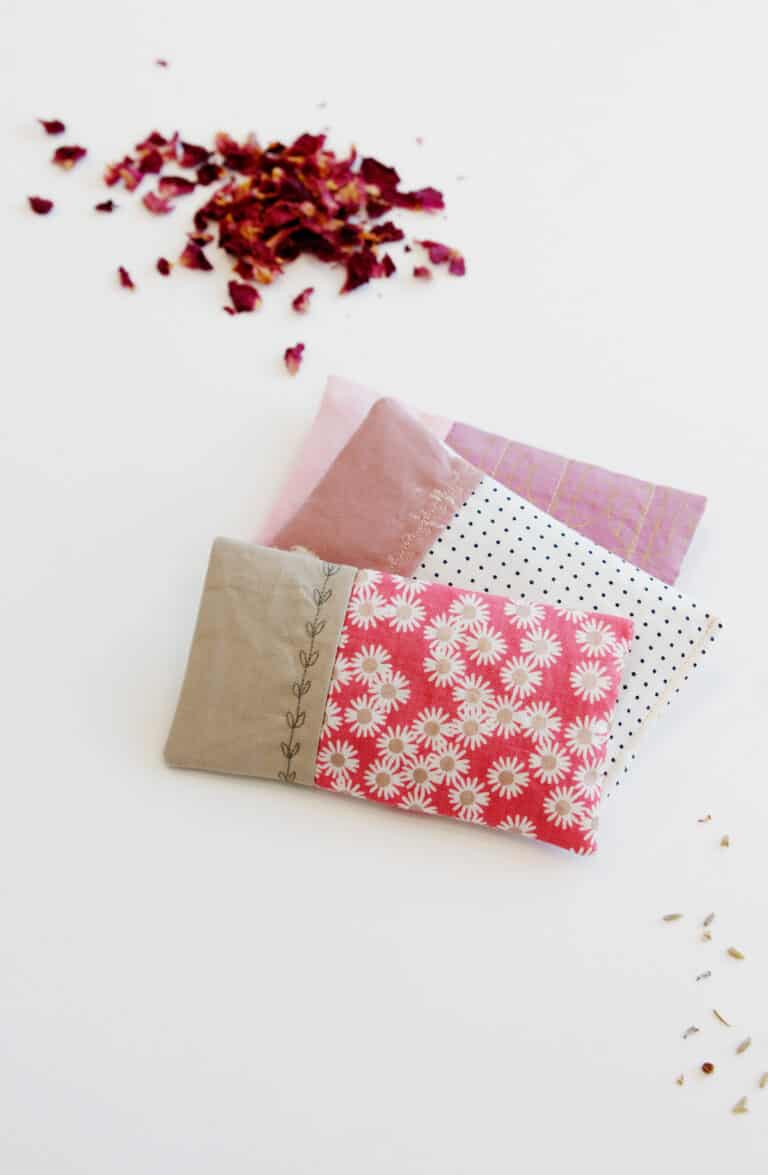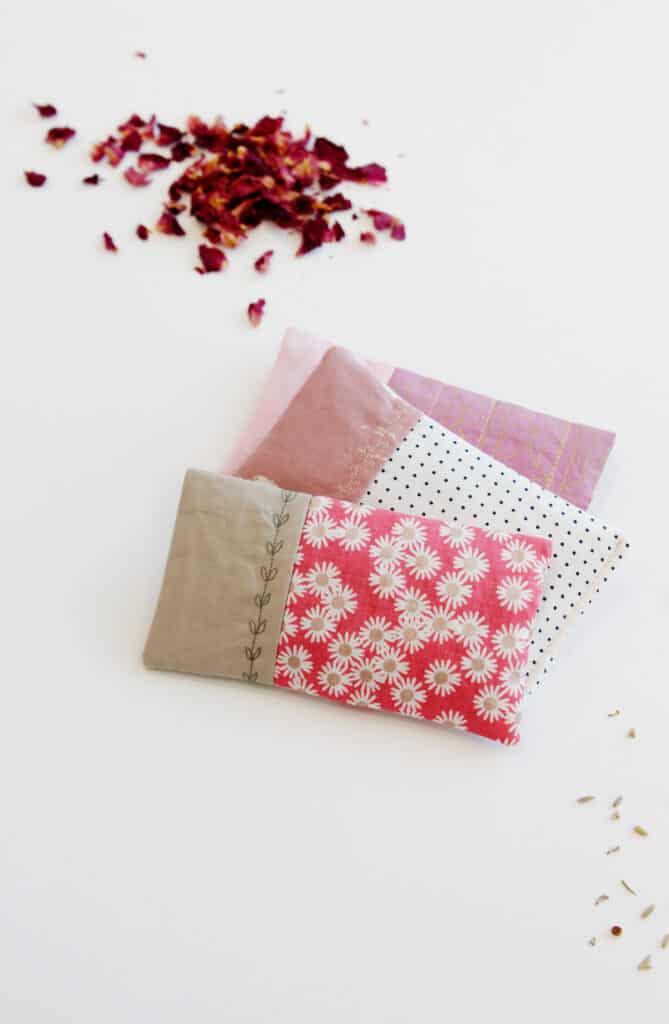 Use these DIY lavender sachets to give your laundry and linens a fresh scent. This easy sewing project is great for beginners!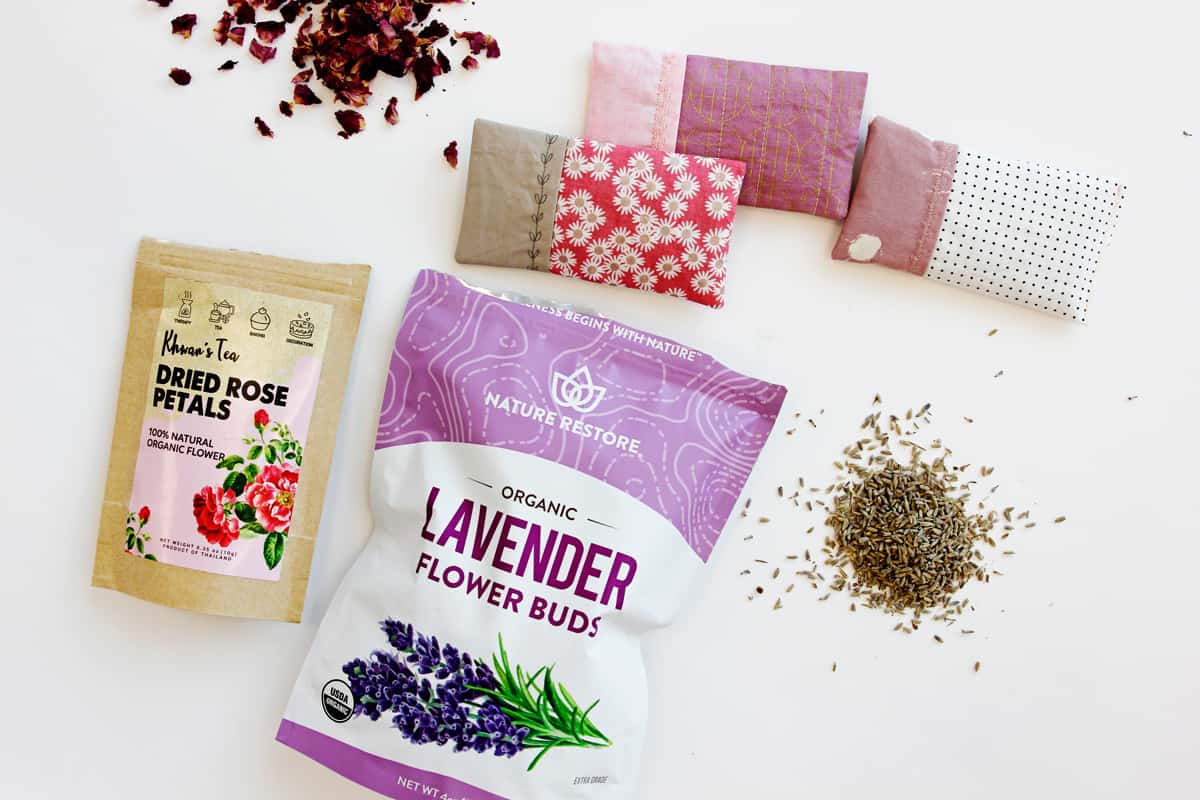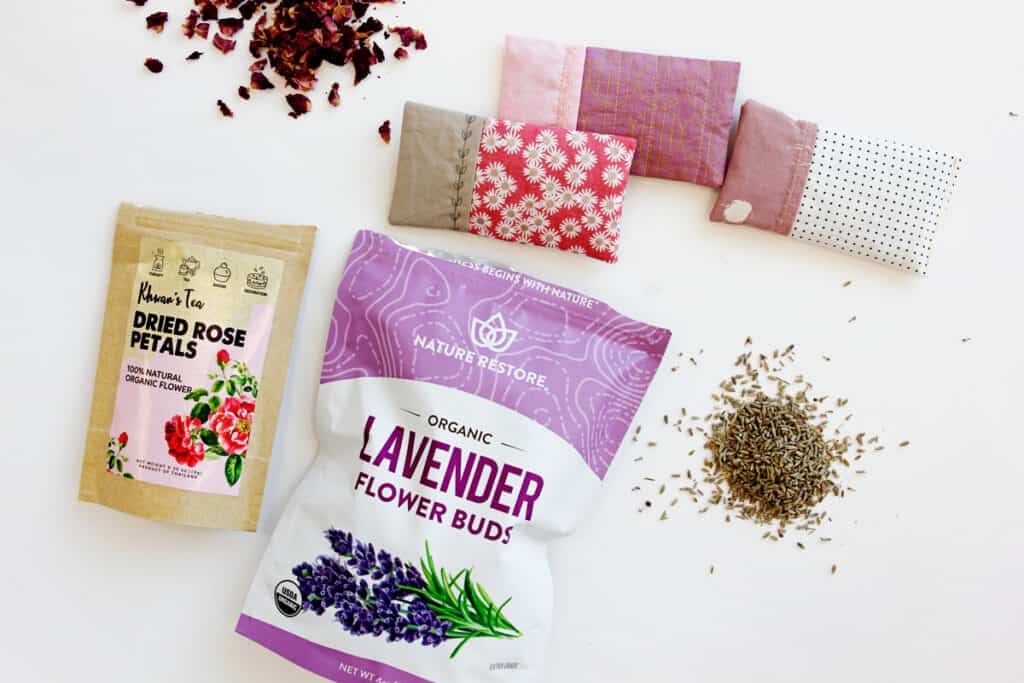 Lavender Sachet DIY Supplies
Fabric scraps in two prints, quilting cotton suggested
Light- or mediumweight fusible interfacing
Coordinating thread for topstitching
Dry lavender buds or other flowers for scent
Basic sewing supplies such as a sewing machine, scissors, pins and an iron
Needle and thread for hand stitching the opening closed
Funnel for filling
Optional: dry rice for a heavier sachet
Optional: essential oils for more scent
Quilted Lavender Sachet Pattern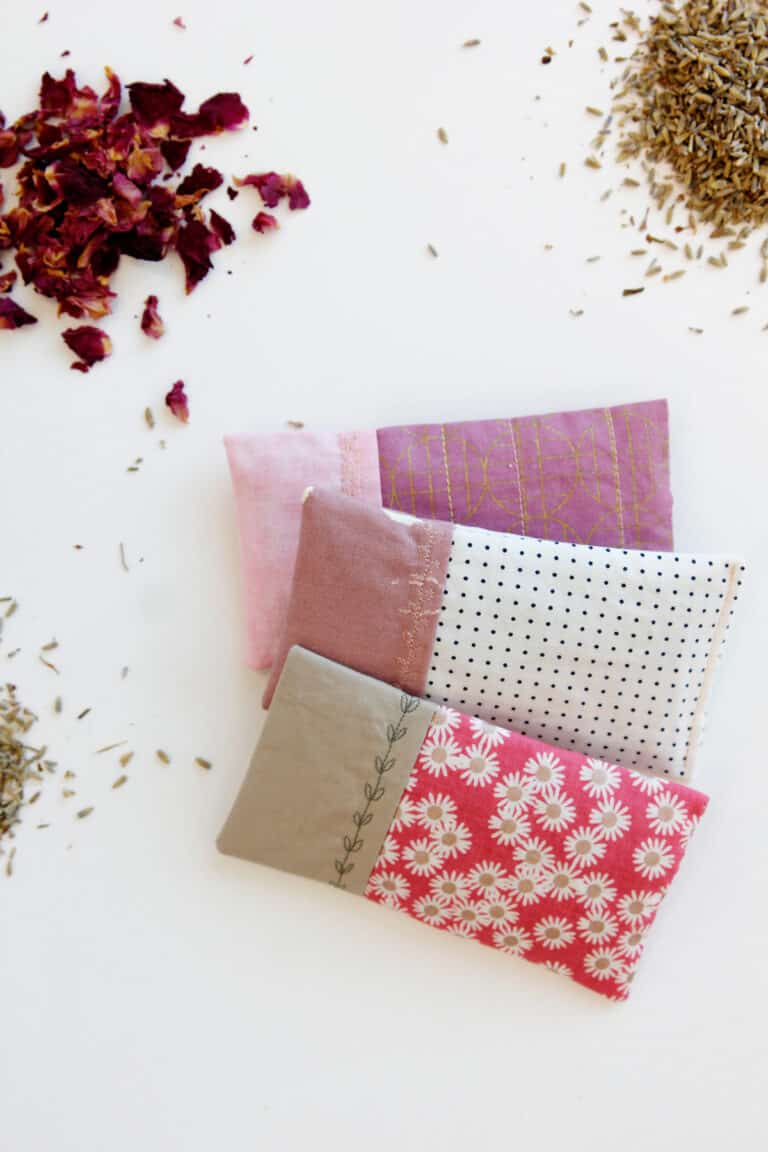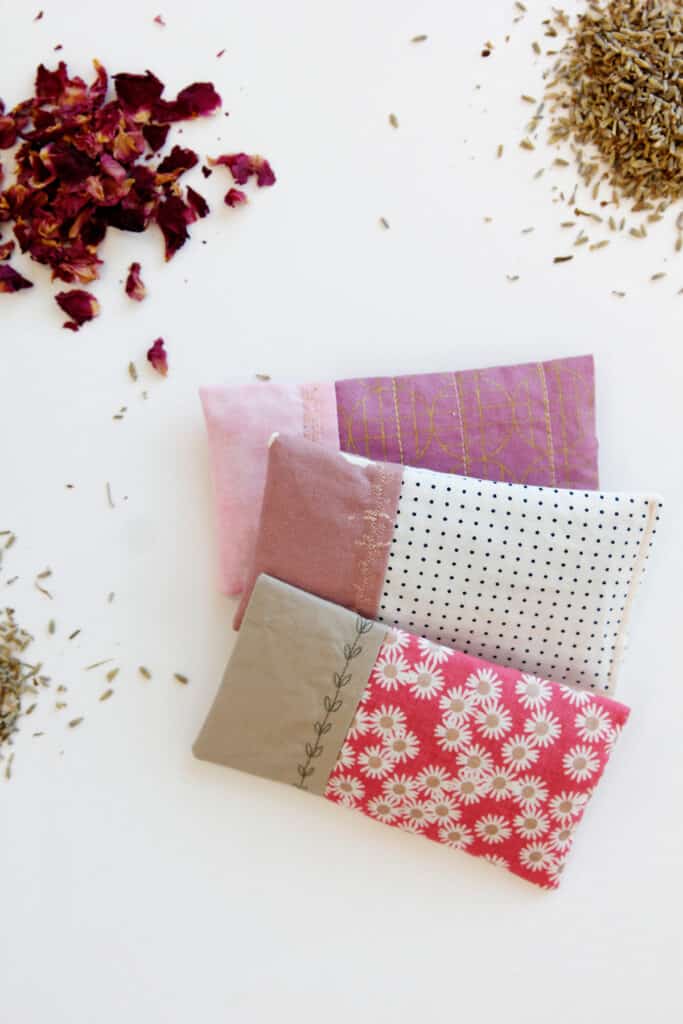 Click the button below to download the pattern pieces.
If you prefer to sew with measurements, cut two pieces of fabric in the following dimensions:
Side: 6″ by 2.25″
Main: 6″ by 3.75″
DIY Drawer Sachets Tutorial
Back fabric scraps with interfacing. Then cut out 1 main and 1 side piece.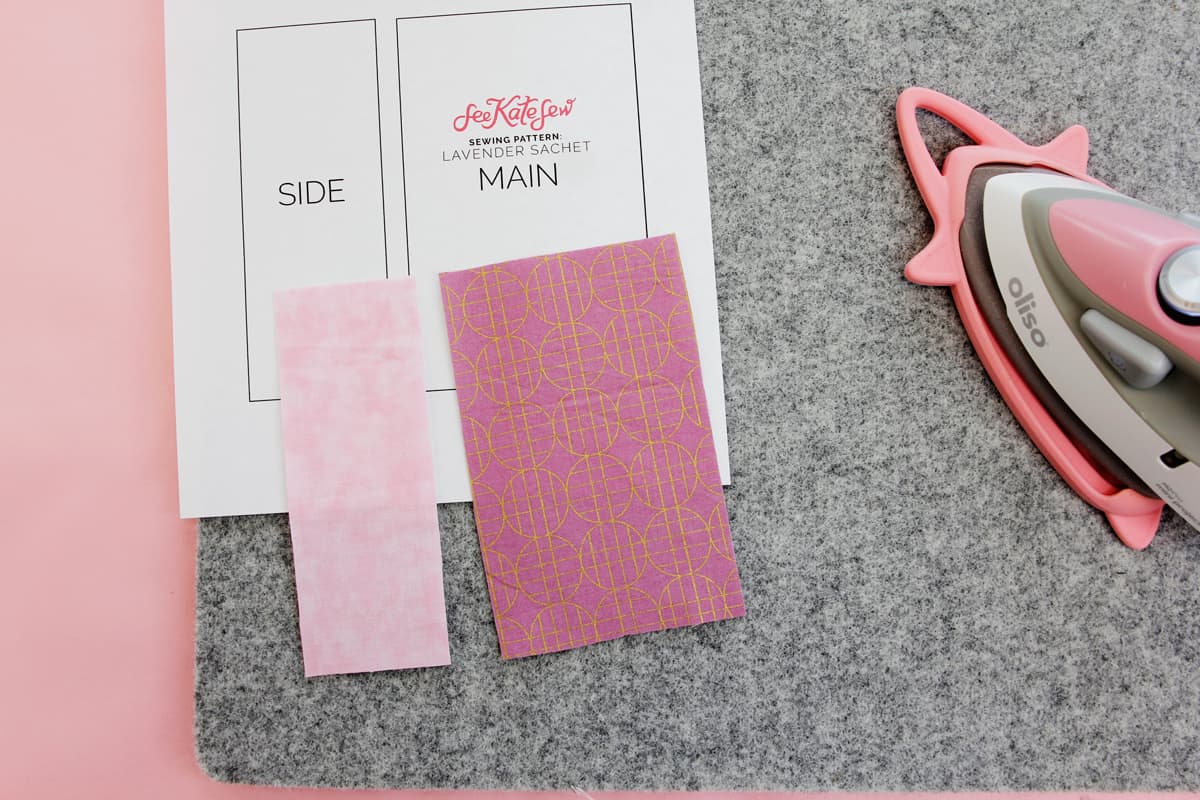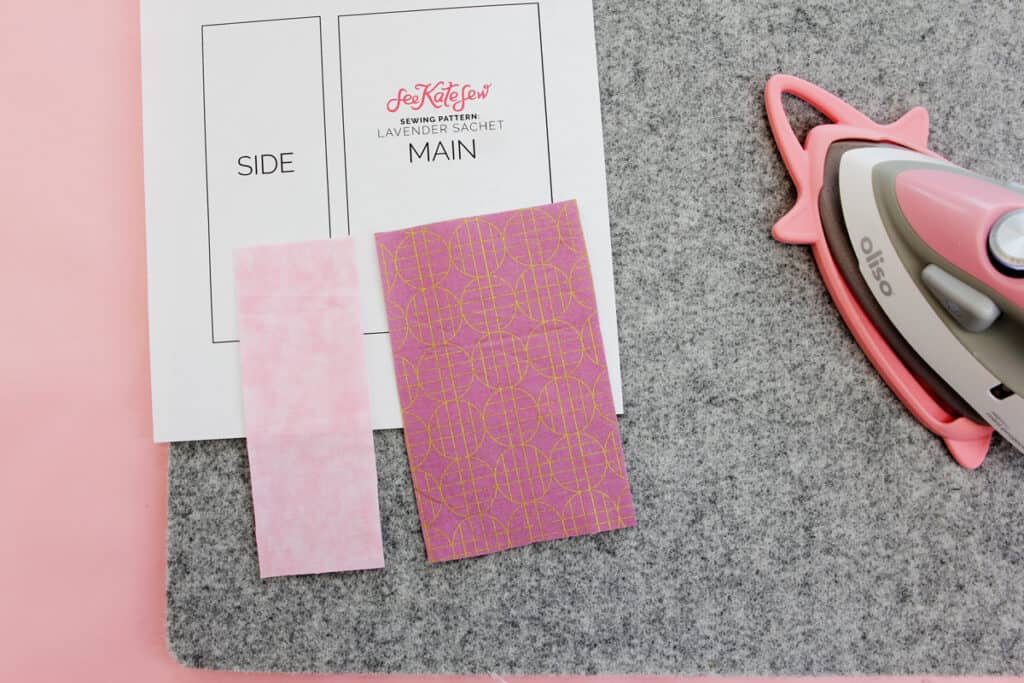 Sew the side piece to the main piece. Press the seam allowance towards side piece.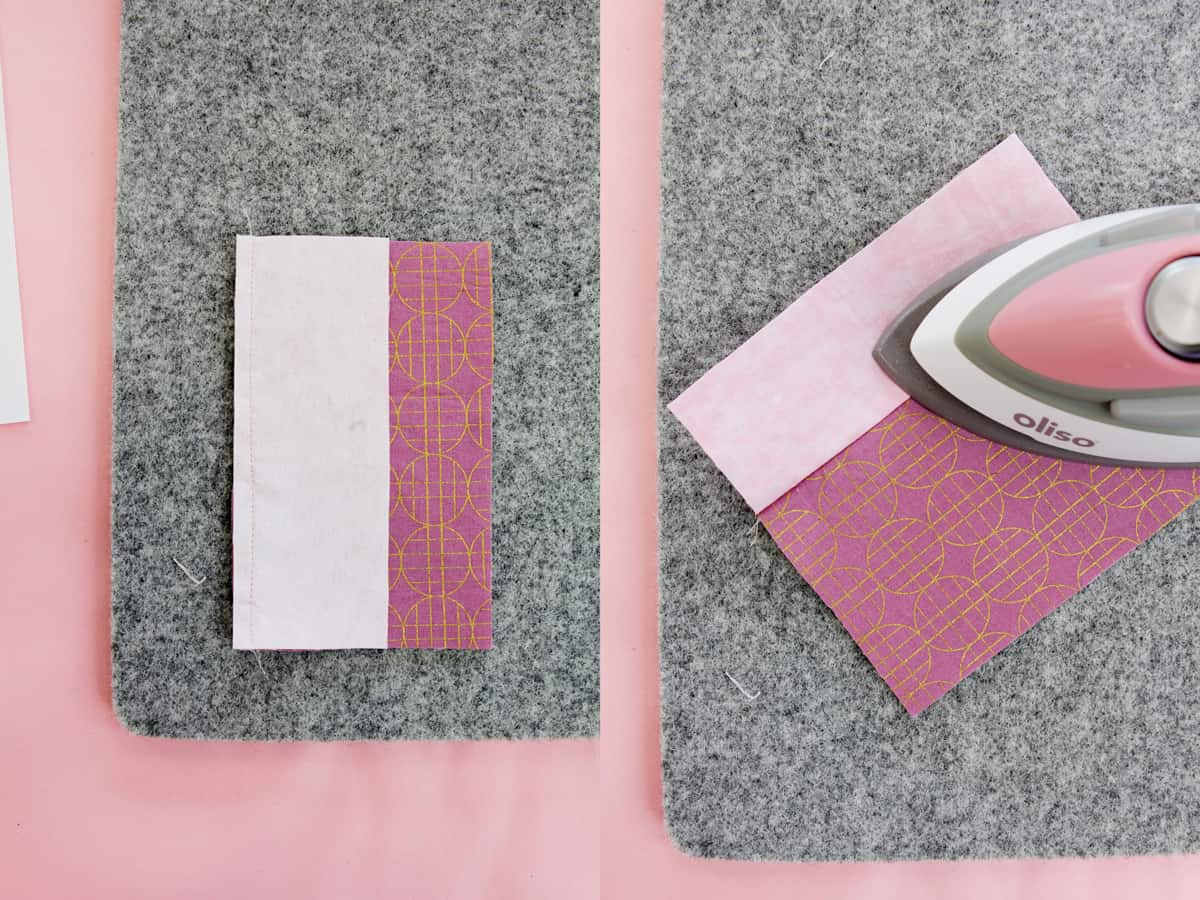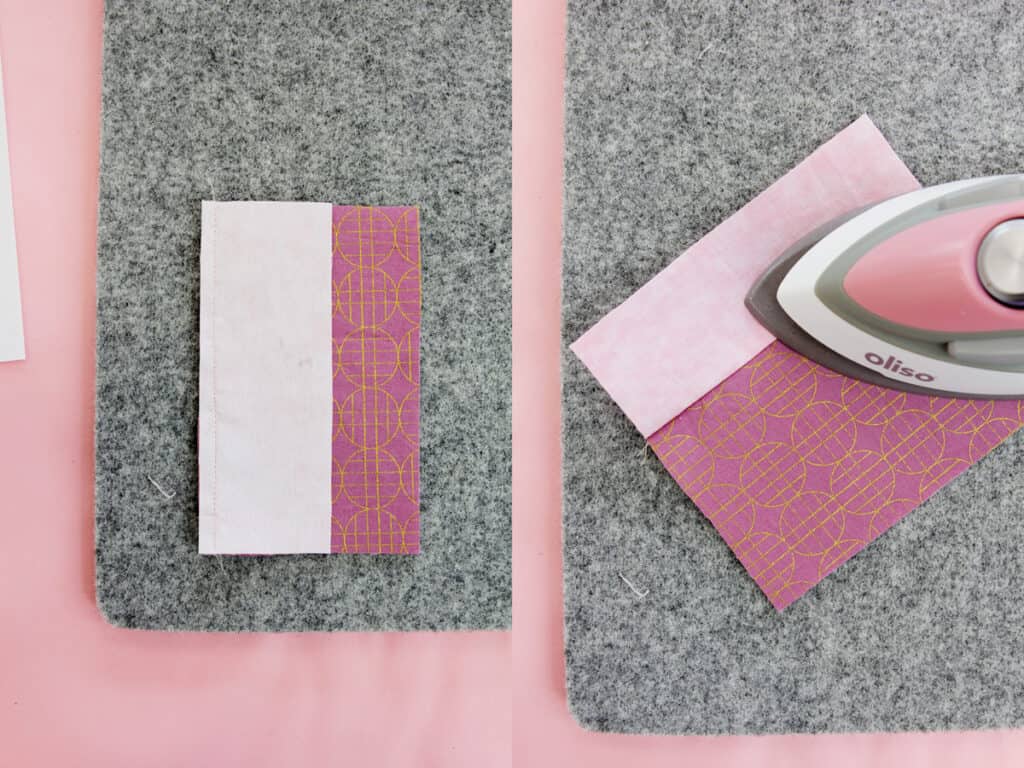 Use your fun stitches to sew along the side piece. Add any other stitching or quilting on the rest of the sachet. Then fold in half and pin.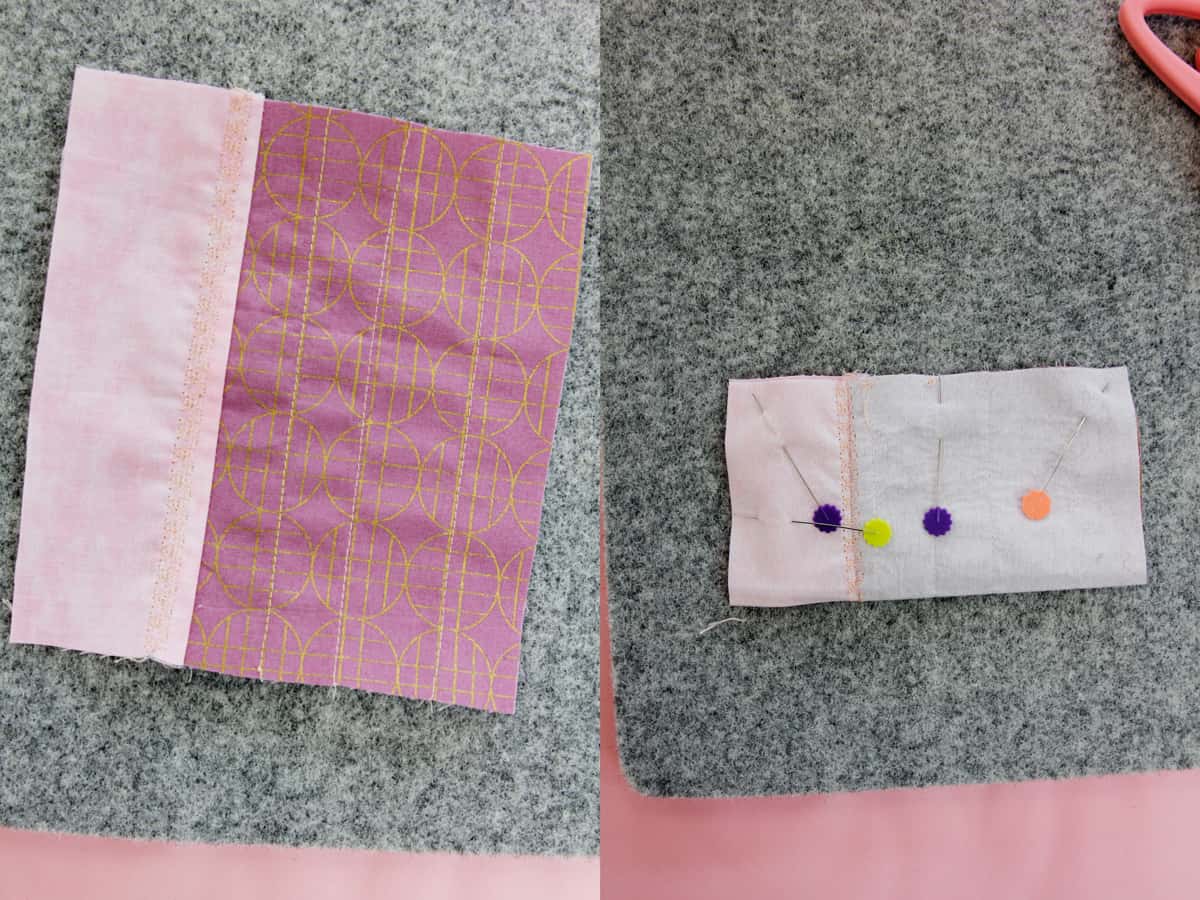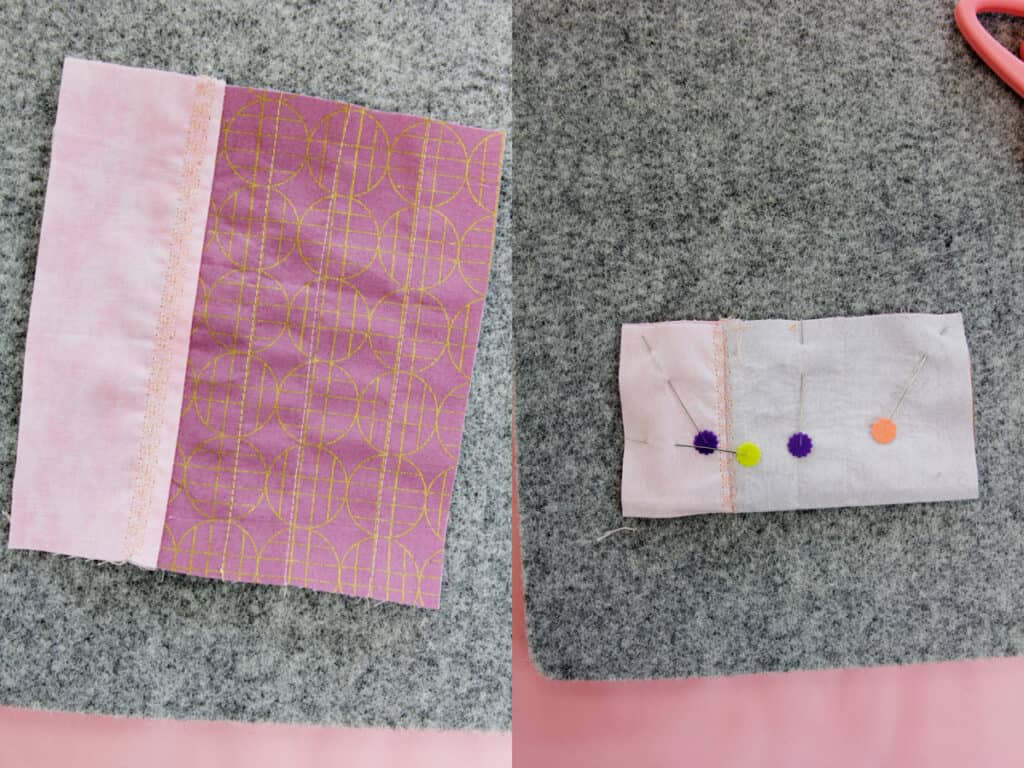 Sew around the open edges leaving a 1″ opening on one of the short edges. Trim seam allowance and clip corners, then turn right side out. Press.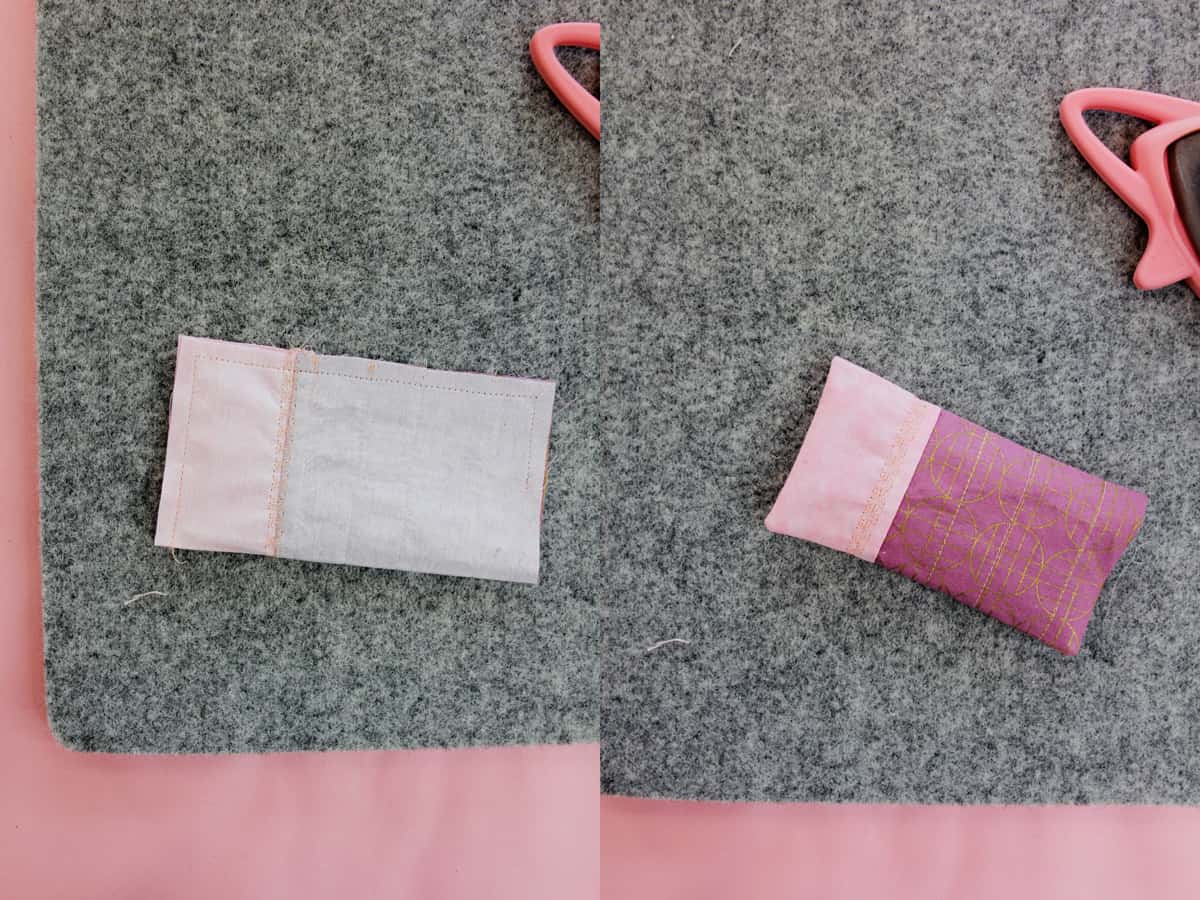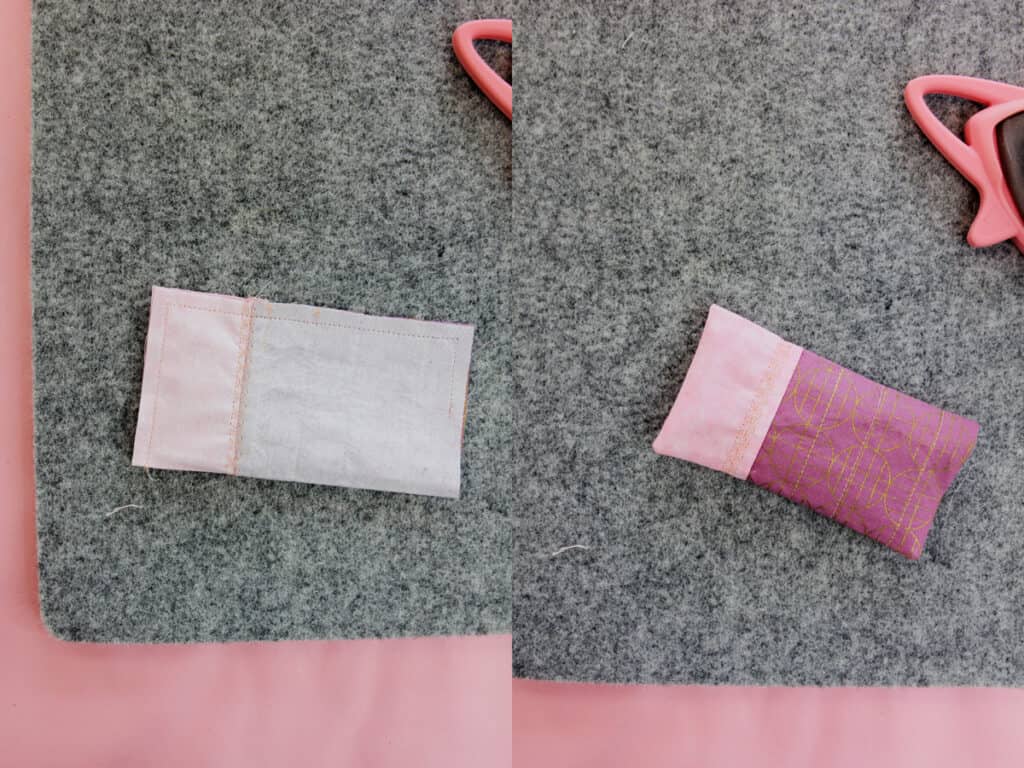 Fill up the inside of the sachet with your dried flower of choice. Mix in rice if you want the sachet to feel a little heavier. When your sachet is as full as you want it to be, sew the opening closed with a hand needle and thread using a ladder stitch. You can also topstitch the whole side closed with a sewing machine if you prefer.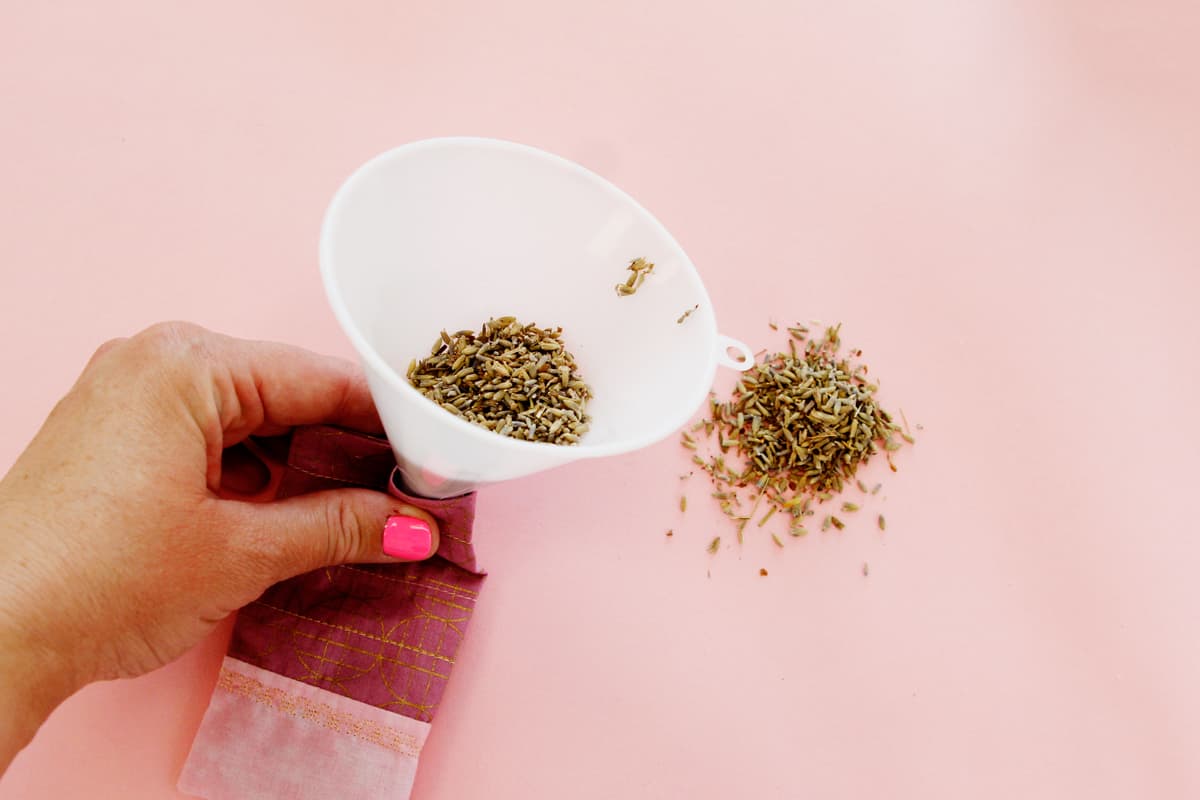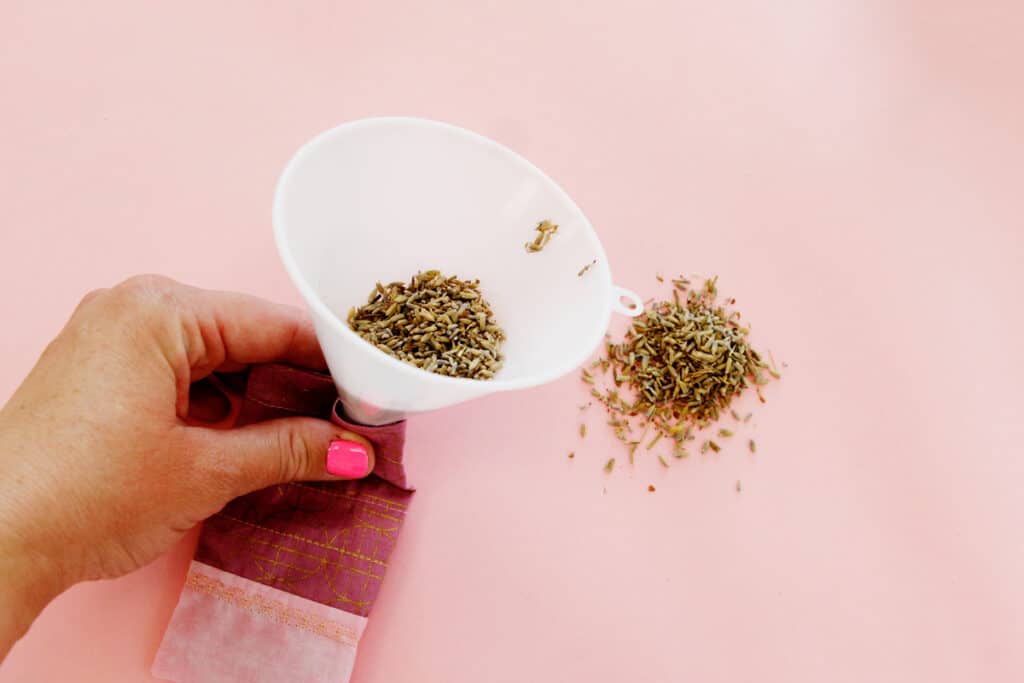 Try using other flowers such as dried rose petals for different scented sachets! I love the subtle scent of rose and its a great option if the dried lavender scent is too strong for you. You can also try jasmine, lilies, etc. To add extra scent or to revive your sachet, add a few drops of lavender essential oil to your dry mixture.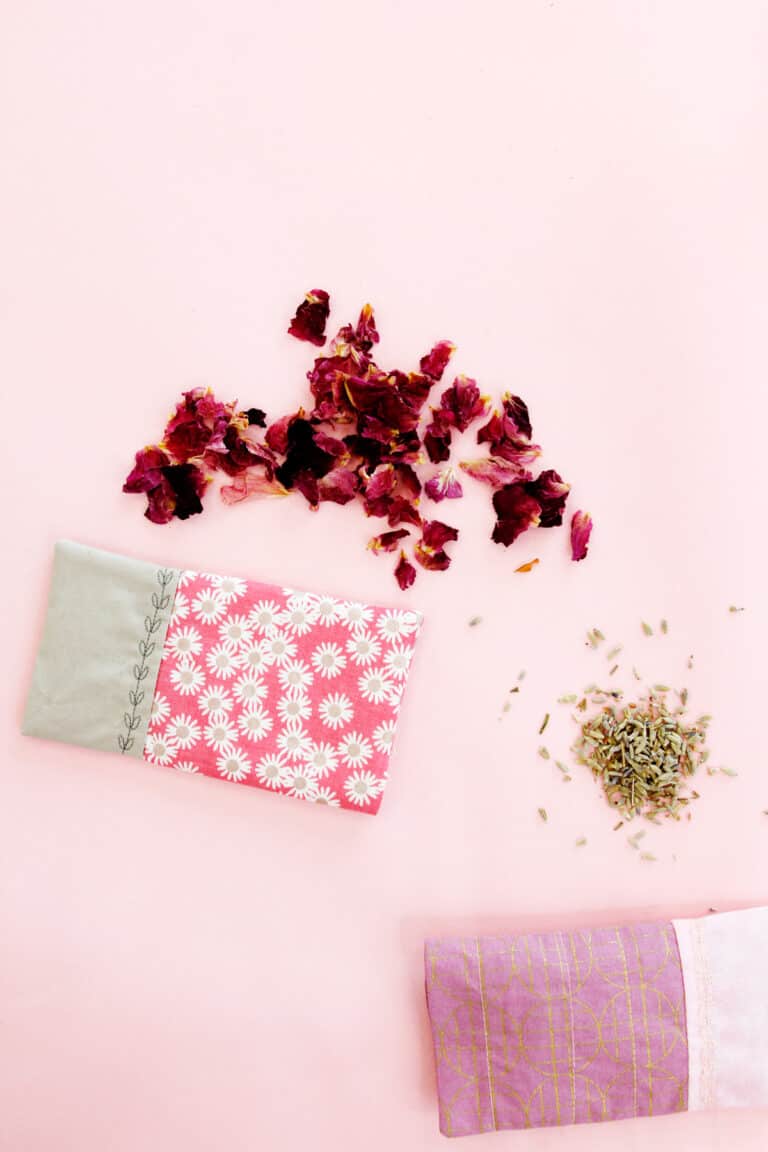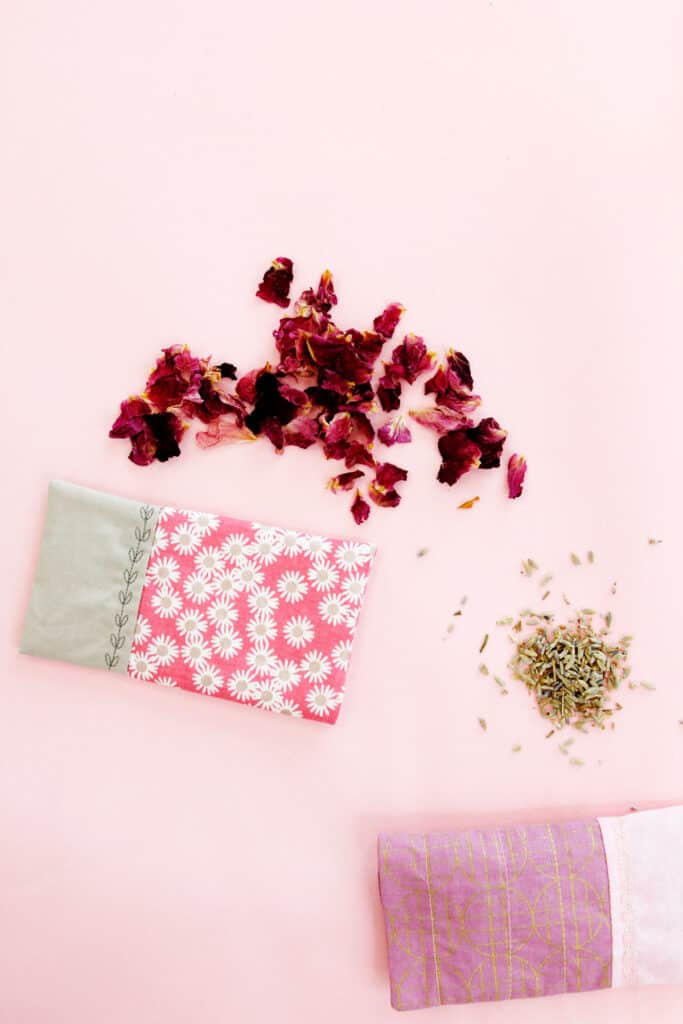 Use ribbons to add a little bow before gifting!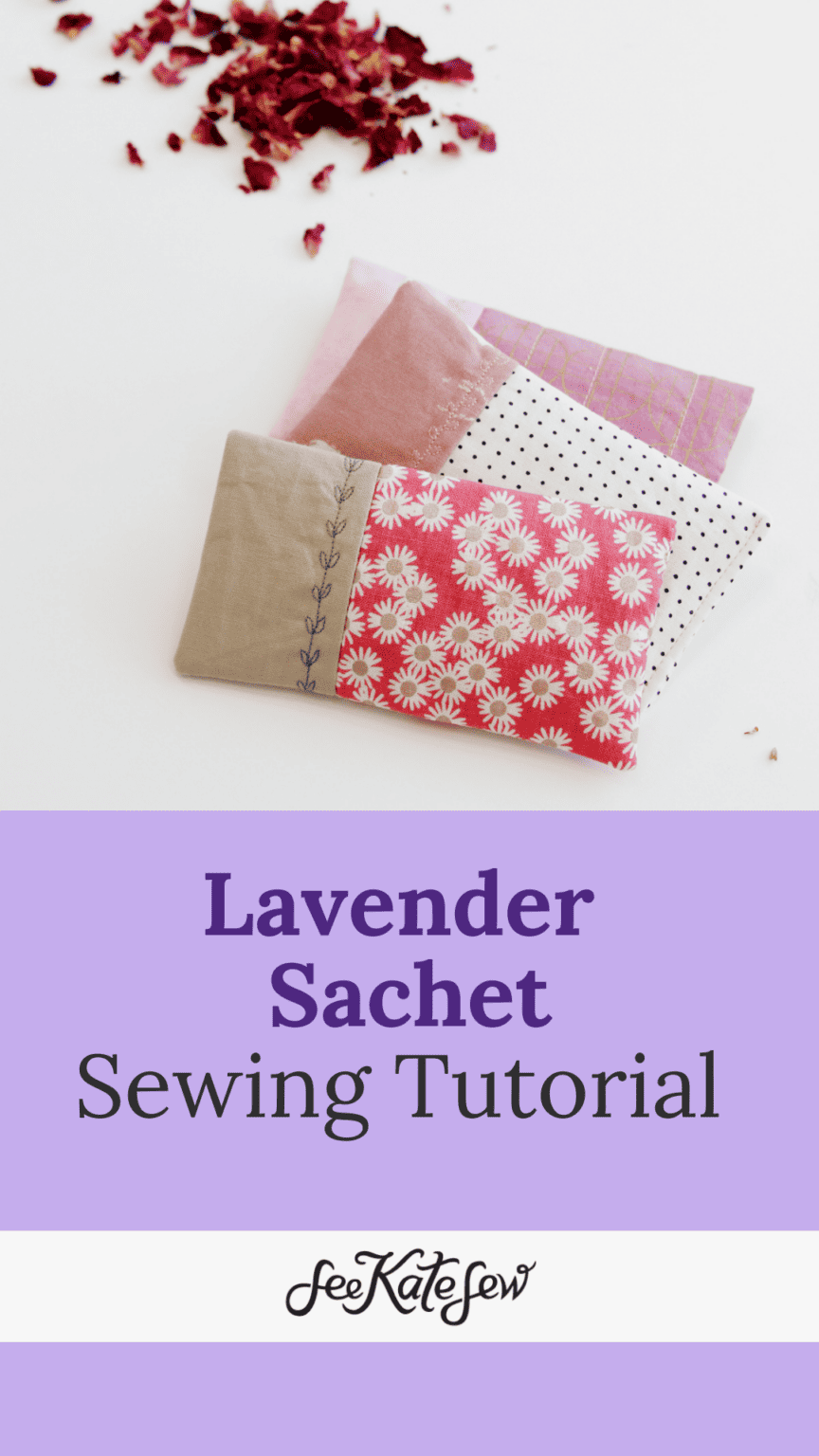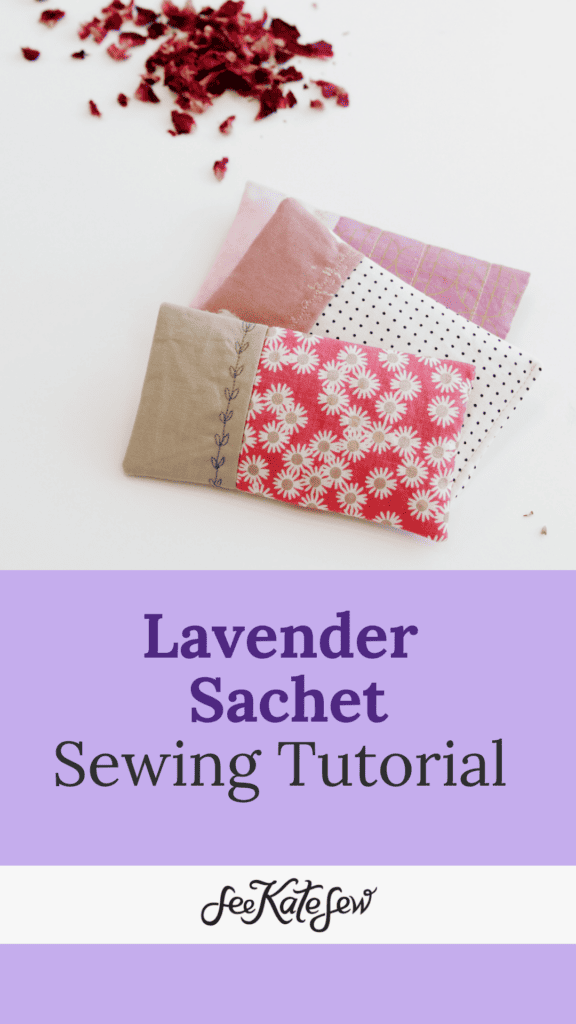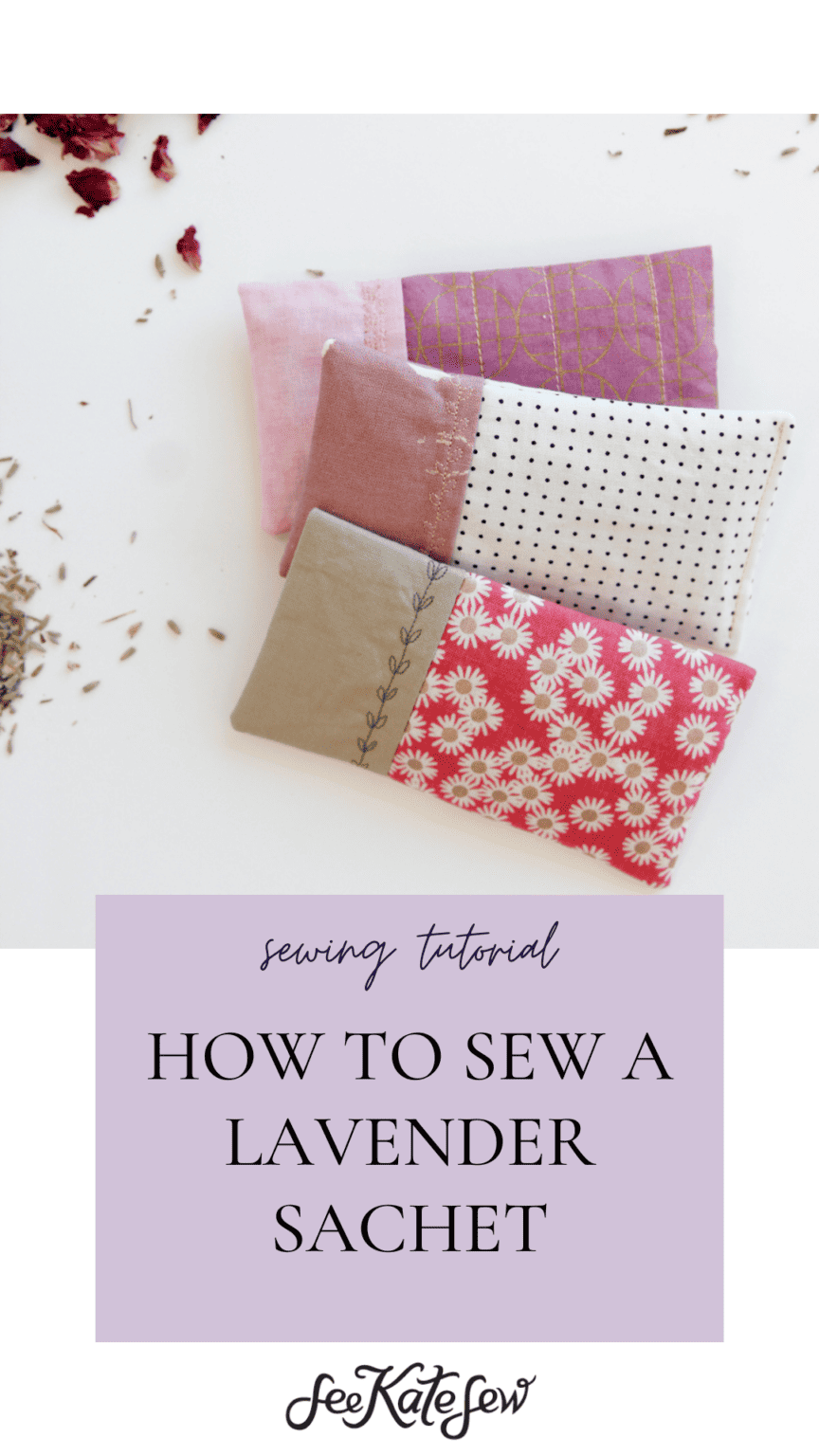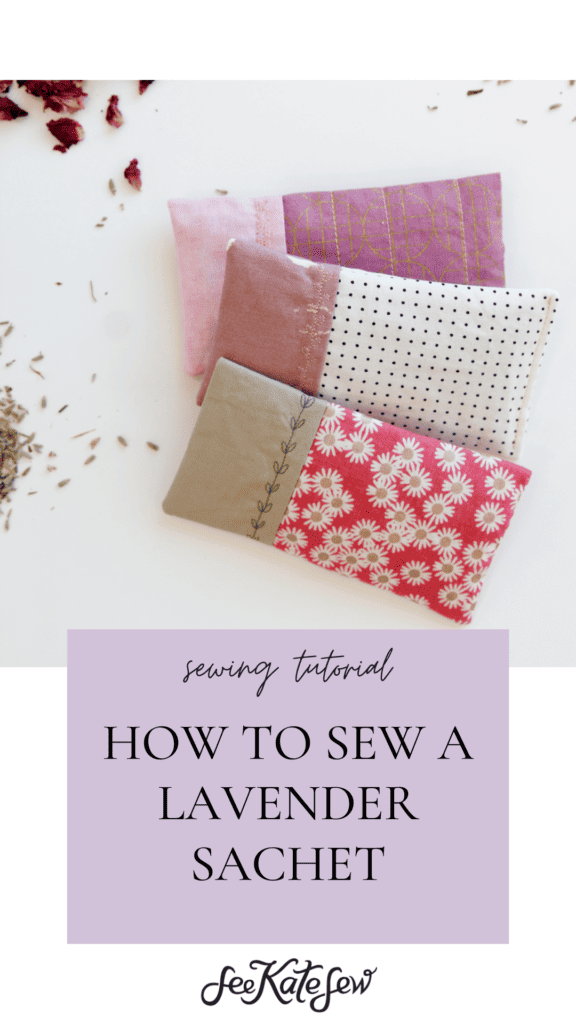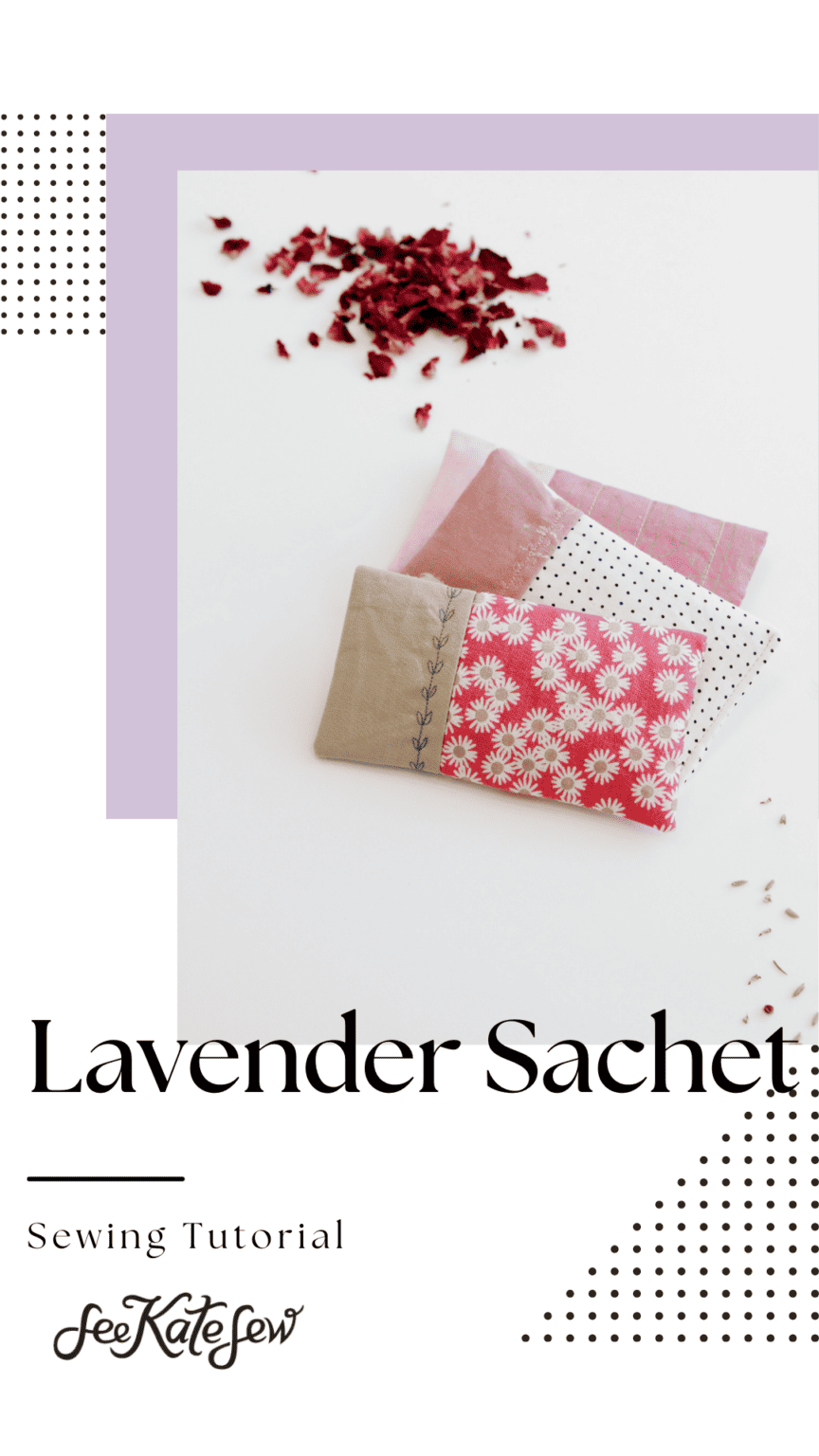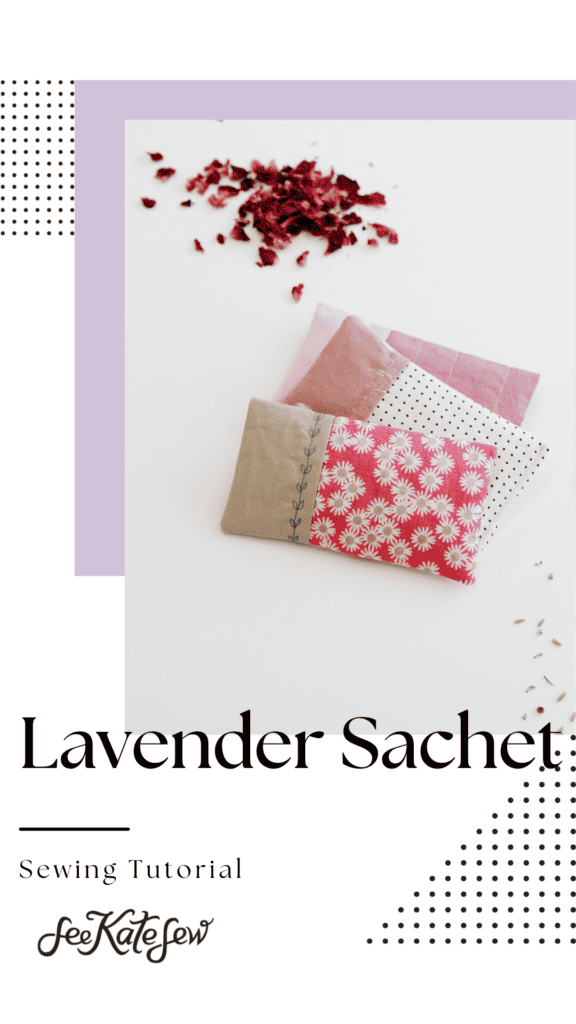 Join the Facebook Group to share your projects!
More Ideas for Sewn Gifts