I had such a nice and unexpected response when I posted the
geek chic clutch
a little while ago. I never would have thought so many of you would like it! I guess you have a little inner nerd, too? I thought I'd show you how to make it today. In case you want one.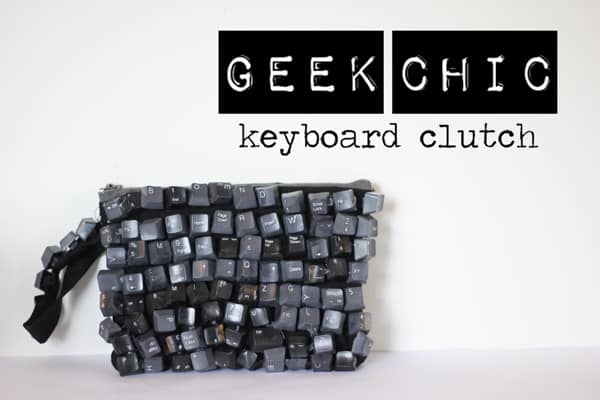 It's a time consuming project, but flip on some Star Wars while you go and the time will fly by. (Is that too much? Do you guys like Star Wars, too? Only girl syndrome.)
The basic construction
is just a
simple zipper pouch
. I made it from an old suit and lace dress with a zipper and a wrist strap.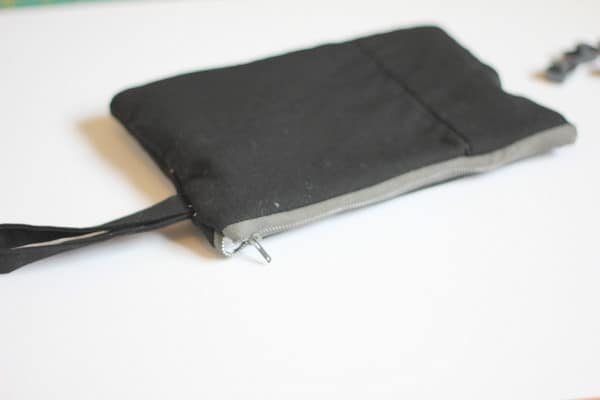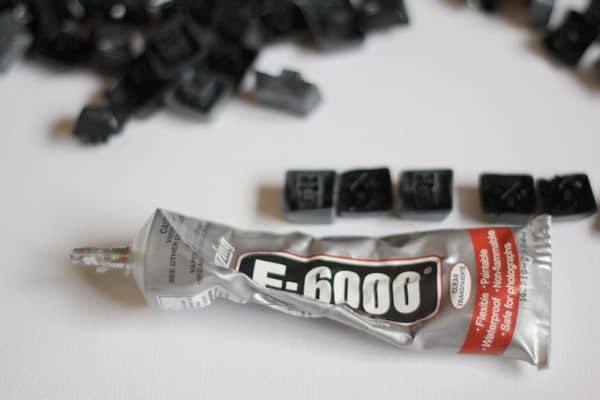 Find some old keyboards at a thrift store. Bring them home and pop out all the keys! Be careful, they go flying a little bit. I boiled the keys at this point, but a nice little wash in the tub with some soap is fine. Boiling them skewed a few of the keys, but you can't really tell. 
You will need E6000, your new best friend. A permanent glue. I wanted to use what I had on hand for this project so I found a necklace chain and ripped the links apart with pliers. Those links will be the 'button' part.
Put a dab of glue on the back of your keyboard key. They are all shaped differently, but should hold the glue just fine.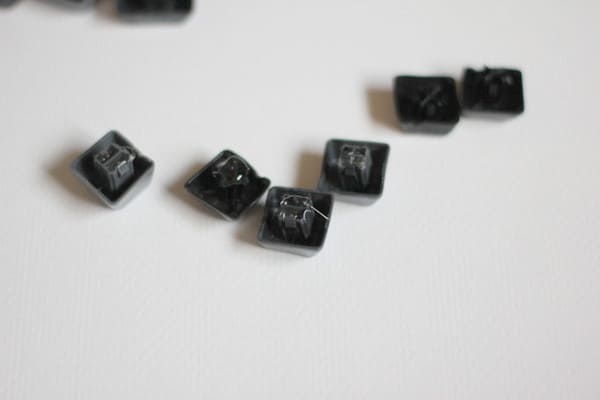 Let the glue get a little tacky and place a link with the opening side down into the glue. Let them dry.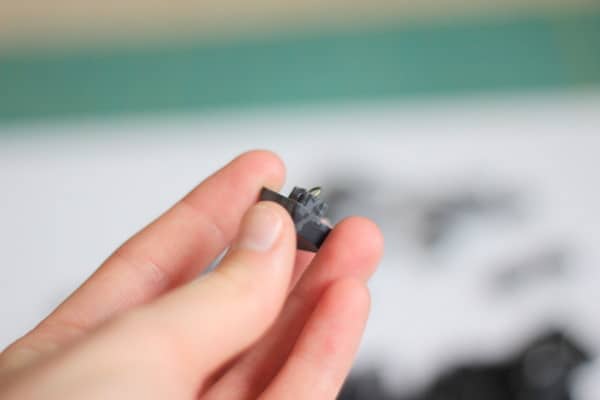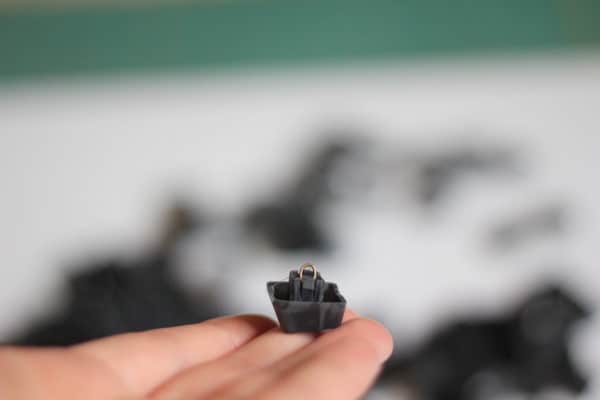 Now you have a bunch of "buttons"!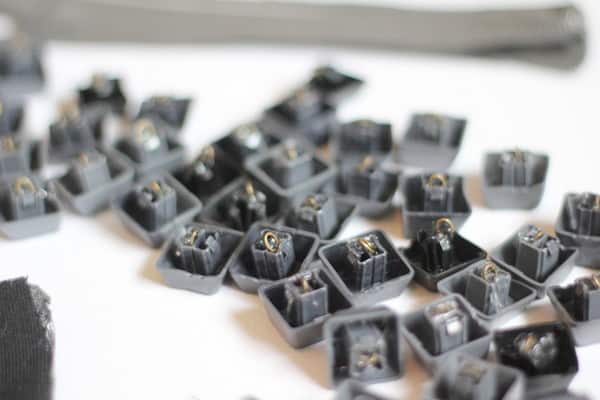 Now here is the tedious part: sew each on by hand, making sure to only go through the outer layer of the pouch. Don't worry, it only took me a few weeks.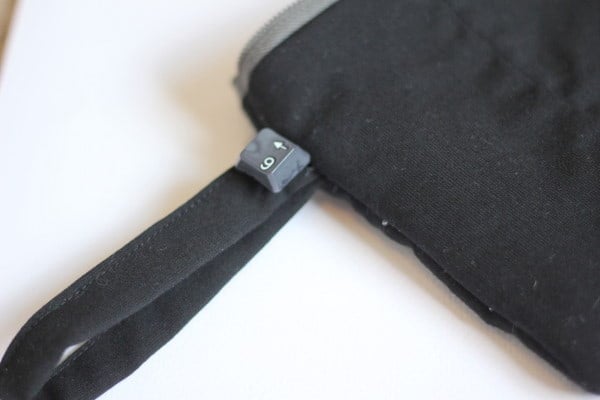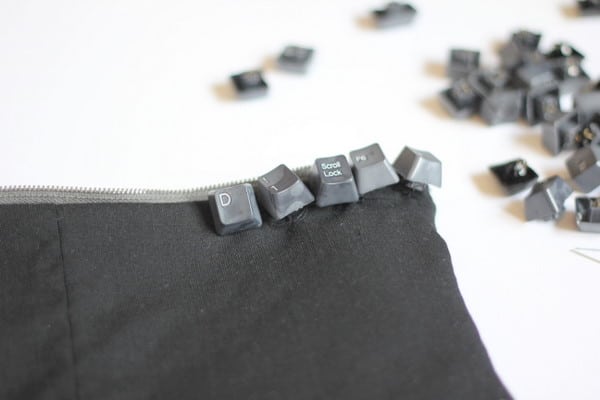 And when you're done, you'll have a sweet new clutch!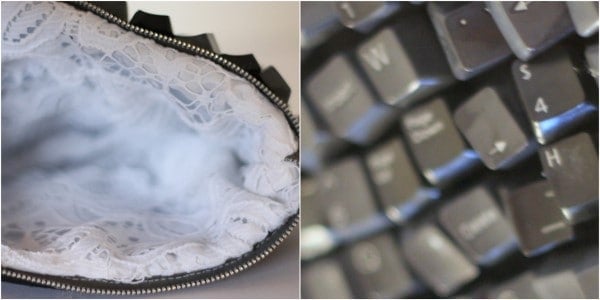 You can spell things out with the letters if you want for extra personalization.