Today I'm sharing how to make a ring sling carrier! The diy baby sling wrap is a totally simple homemade sewing project and it would make a great first sewing project if you've never sewn before! All you need to make your own ring sling is simple materials and basic sewing skills. You can even pick a fun
ring
color which makes it extra fun to mix and match!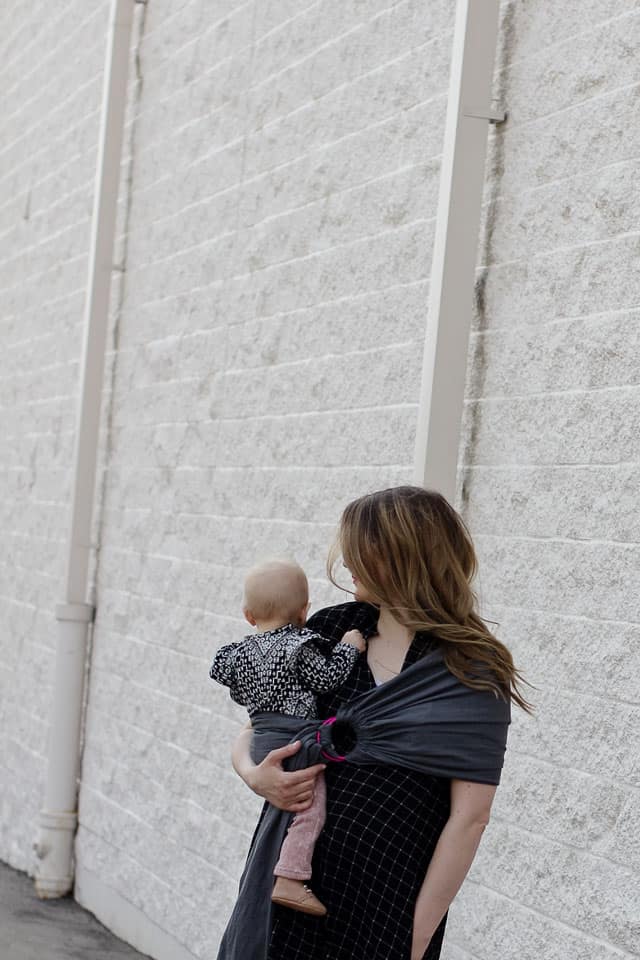 I chose bright pink rings with a grey linen fabric for mine. I love the grey linen for the sling wrap because it doesn't show much drool or milk.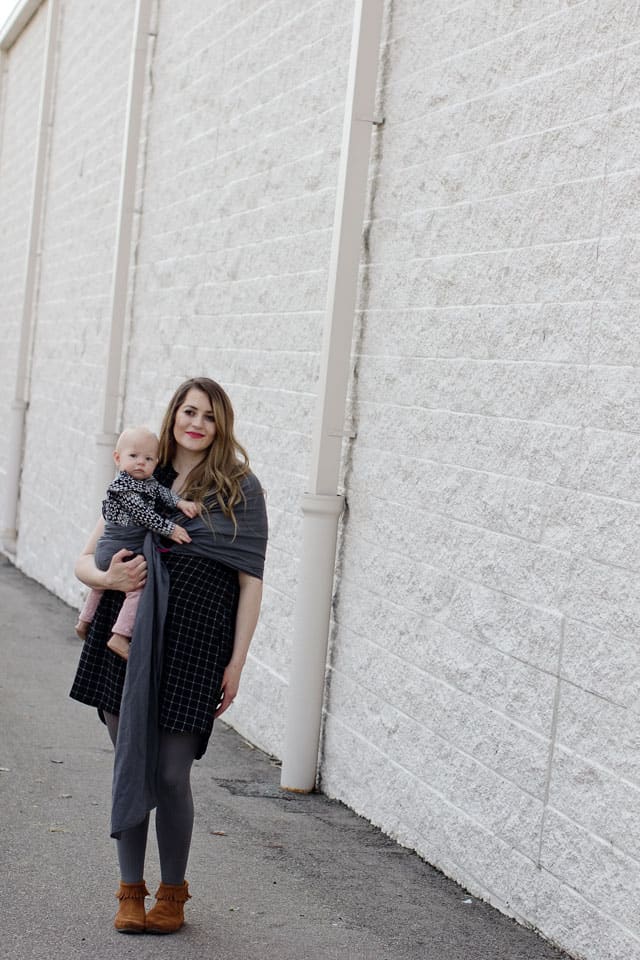 It also coordinates well with most outfits! The wrap tutorial below is free and is really fun to make!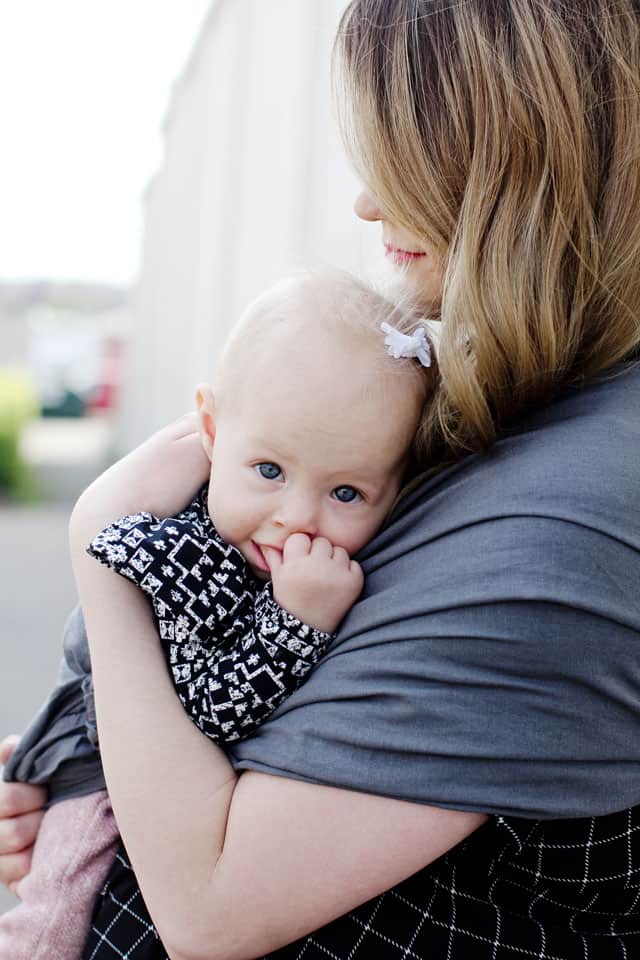 Ring sling carriers are one of my favorite baby carriers because you can put one on without help. Some wraps are impossible to strap on while holding a baby, but this one is pretty easy!
Grab your materials and let's make a baby wrap! I originally posted this tutorial with a review of this awesome maternity/nursing dress –
you can read that post here
.
Ring Sling Carrier Materials
  -3 yards linen or linen blend fabric
 -Matching thread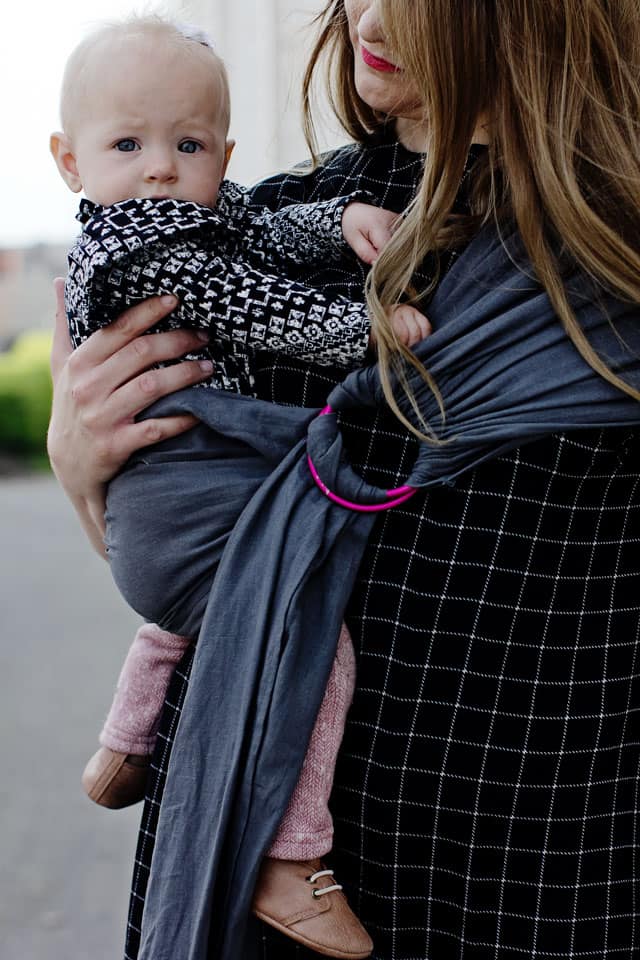 Best Fabrics for Ring Sling Wrap
You will want to use a medium-weight fabric for this project so it can support your baby without stretching. My favorite fabric for a ring sling wrap is 100% Linen, but linen blends also work. Here are a few of my favorites:
Ring Sling Dimensions
Cut a piece of linen 30″ by 2.5″ yards, or 30″ by 90″. Fabric will be either 44″ or 58″ wide when you buy it off the bolt, so you will have some extra fabric after cutting.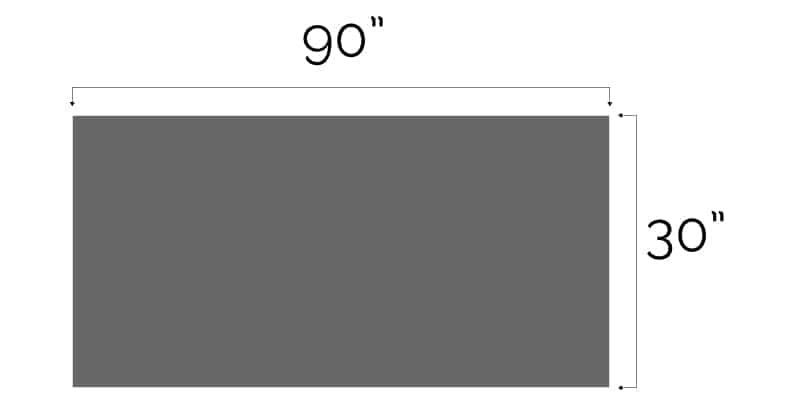 Make a Baby Sling
Press your fabric before starting.

 Fold under 1/4″ inch on all edges and press.

Repeat and fold under 1/4″ again on all edges and press well. Stitch to create a clean hem finish.

Slip both sling 
rings
into one side of the
sling
.

Fold over 1″ of the
sling
edge and sew as you continue slipping the
rings
into more and more of the
sling
.

Scrunch it up as you go, holding the folded fabric as straight as you can. When you get to the end, backstitch.
To use the
sling
, wrap around your shoulder and slip the other end of the
sling
through the middle of both
rings
and then over the first and under the second. Pull it tight and slip that baby bum in the
sling
. Be sure to stabilize your baby with a hand as you wear the wrap.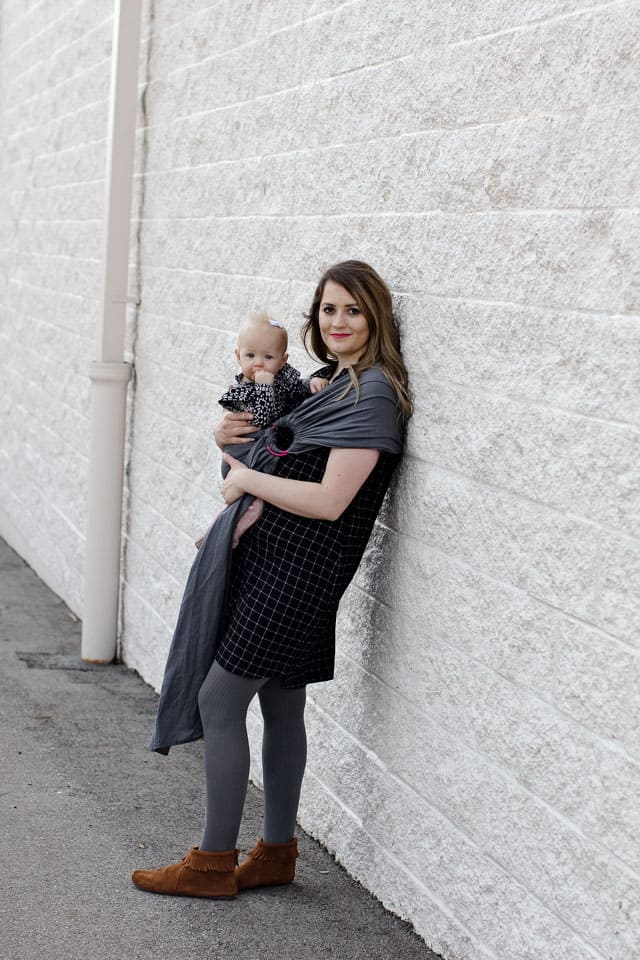 Ring slings are great for older babies that just need a little closeness sometimes but they shouldn't be used with newborns with no head control.
*This item is not intended to support a child, only to redistribute the weight of the child on your body. Please keep your hands on your child at all times to ensure safety. This DIY ring sling is a fun accessory to create and use at your own risk.