…with a purple peter pan collar!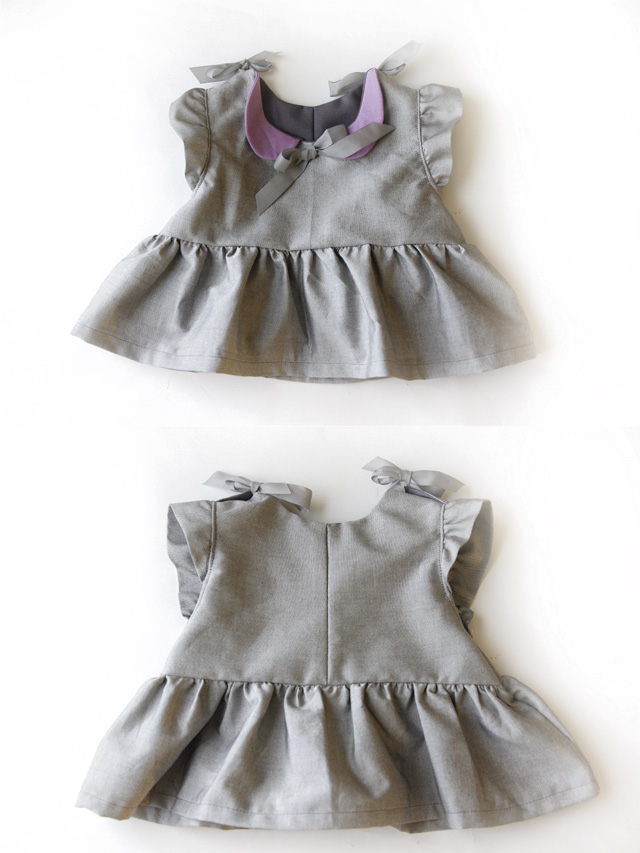 If baby girl is anything like Cohen was at birth (*ahem NINE + pounds), she'll be able to wear this in just three short months! But, hey baby girl, it will still be here in four months, so let's keep it under 9, pretty please?

I had a lot of fun making this little peplum top. And j'adore! I got this shirting material at Britex in the summertime. Shirting has been my favorite since then. So fun to work with.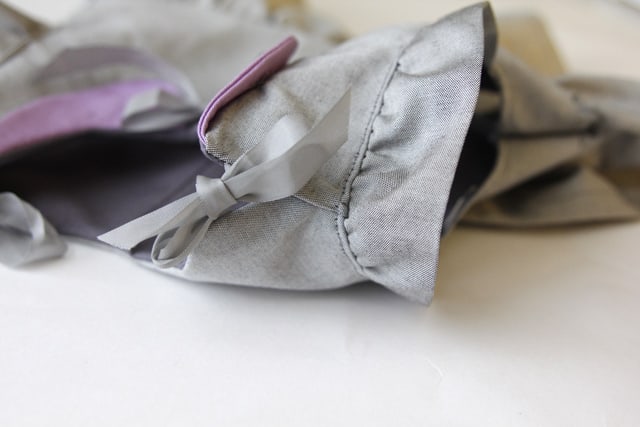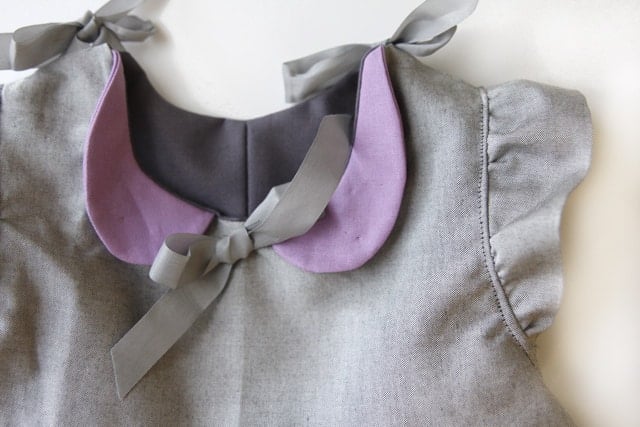 I went with greys and the purple collar just worked. The tops tie with little ribbon bows that match the decorative one on the front. The dress I shared earlier is the same color scheme, ha! Yay for purple and gray!

4 days down, 3 to go!