It is the absolute LAST DAY to purchase the Unbiased Pattern Bundle at sale price!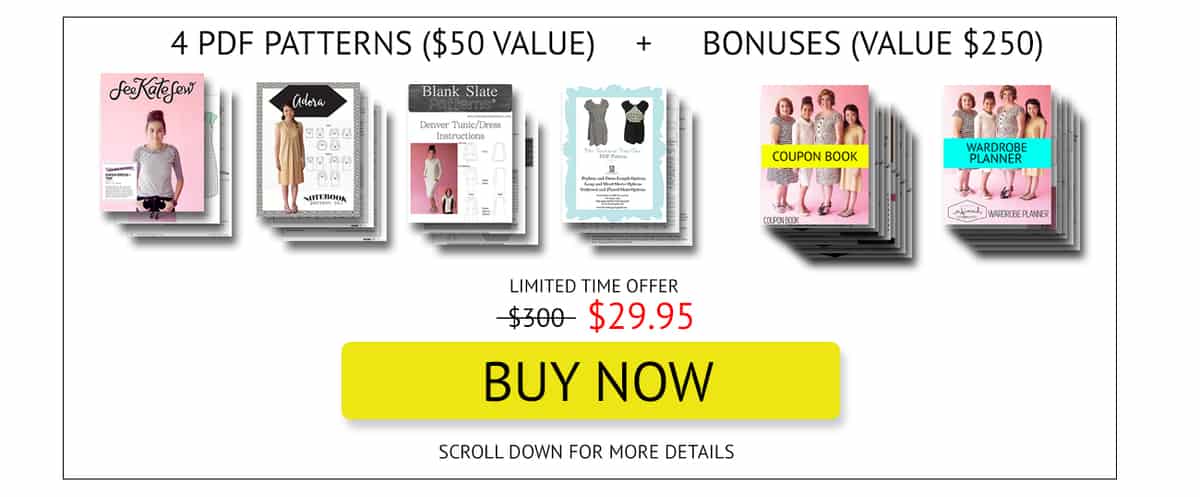 We had so many great versions from the Unbiased Bundle show up over the last two weeks! If you're still not sure if the patterns will look good on your body type, click around and check out the items below. Each photo is a clickable link and everyBODY looks great in them! This bundle is an awesome price, we don't want you to miss it!
The coupon book will NOT be available after today, and trust me: it's full of so many great fabric coupons, the patterns will pay for themselves! Here is a little summary of what you'll get! (Plus a great coupon to Bloome Copenhagen for $25/$100 order that we left off accidentally!)
And there's more! Next week we start sewalongs in our Facebook group! It's a super fun way to be social while you sew (sew-cial!). There's even a contest, where the grand prize is a Babylock Eclipse XD Serger($999 value!)!