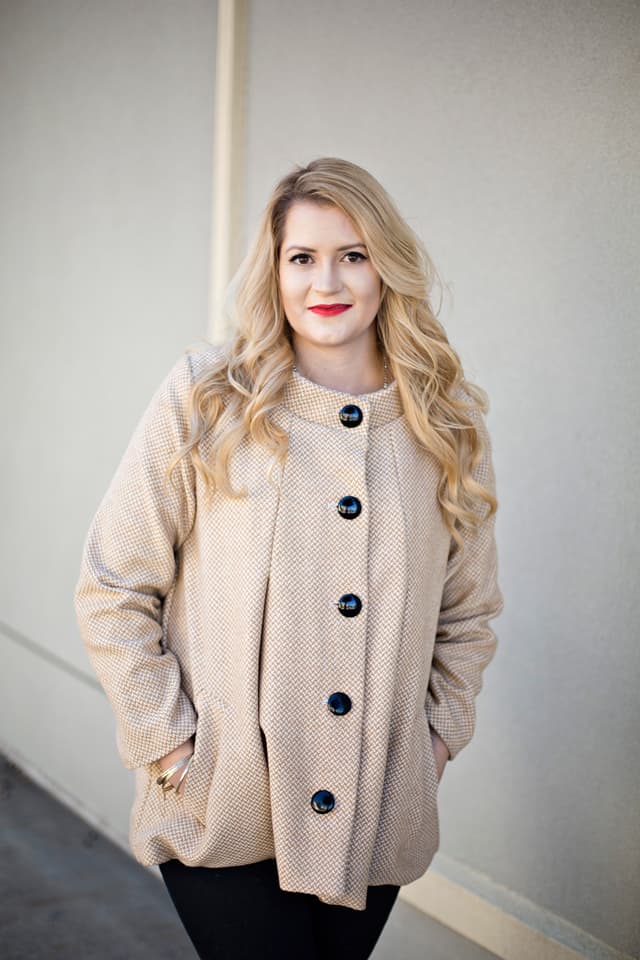 I started making this Icon Coat last winter, but the weather got warm so quickly I ditched it half-way. As soon as it started getting cold again I picked it back up and finished it. It felt really fast doing it that way, hah!
I love this fabric and love having a more neutral Icon Coat hanging in my closet, my other one is lavender from the pattern cover! I wear that one often, it's a nice happy piece to pair with my winter blacks. But there is always something great about a neutral coat!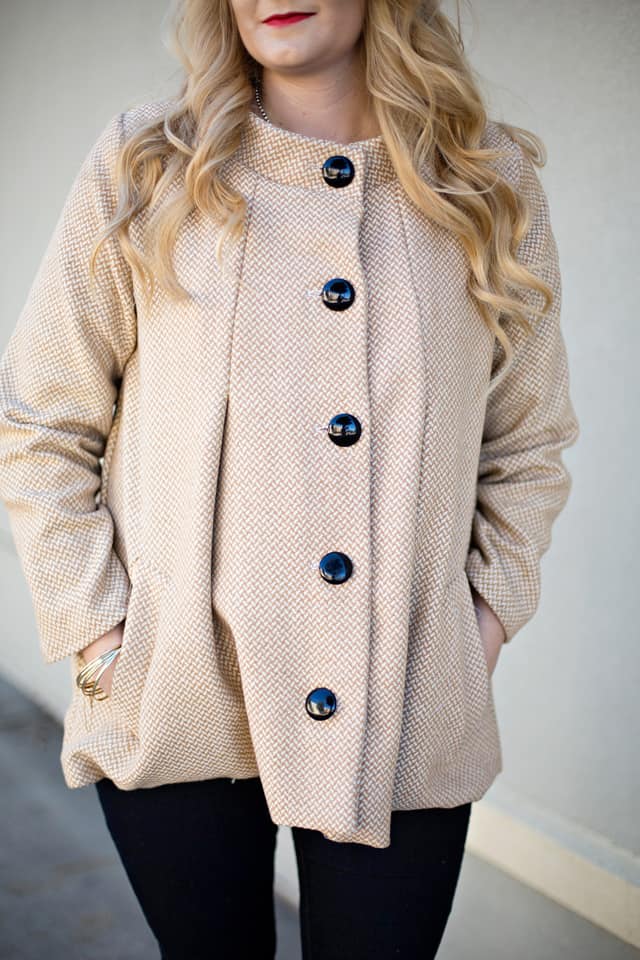 For the buttons I used these nice big shiny black buttons, which make it so classy I think!
I can't even remember where the fabric was from(fabric.com maybe), but I think I remember it being on clearance and a great deal. It turned out to be perfect for the Icon Coat.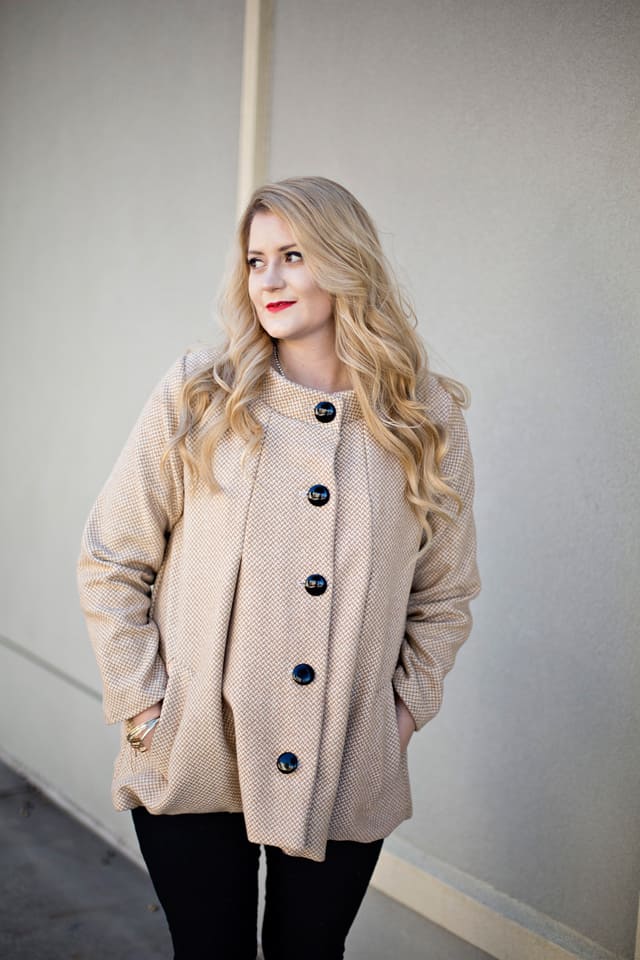 My daughter still wears her Kennedy Coat all the time and finally fits into the Bubblegum coat I made before she was born.
So in celebration of cold-weather sewing, all coat patterns are on sale this week, including the Icon Coat PAPER pattern!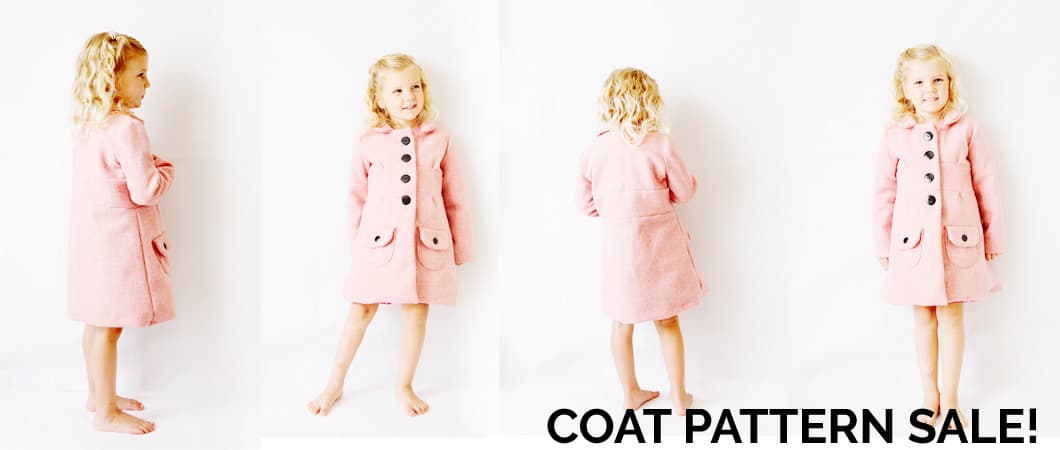 No codes are needed for these, the prices have been adjusted in the shop!
The Icon Coat: $10 PDF (Reg. $16)
The Icon Coat Paper Pattern: $12 (Reg. $20) 
The Kennedy Coat: $5 (Reg. $9)
The Icon/Kennedy Bundle: $14 (Save $11 off regular prices when you purchased bundled!)
The Bubblegum Coat: $5 (Reg. $9)
Coating fabric suggestions: https://seekatesew.com/icon-coatalong-fabric-selection/