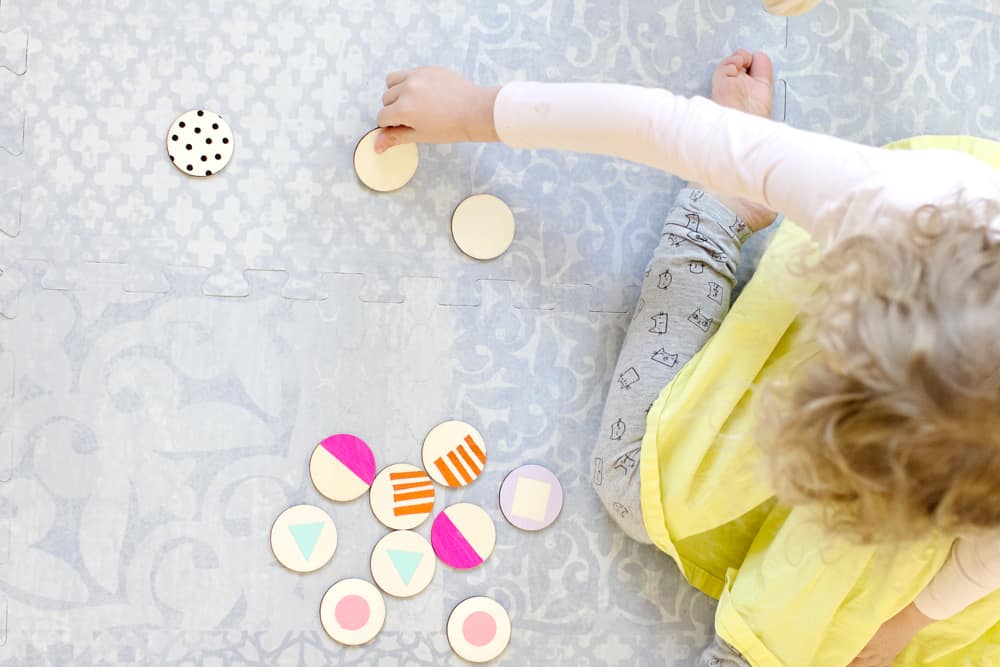 I'm over at Gugu Guru today sharing a matching game tutorial! This modern wooden game is made with simple wooden discs and acrylic paint! It's super fun to make and play with a toddler or young child!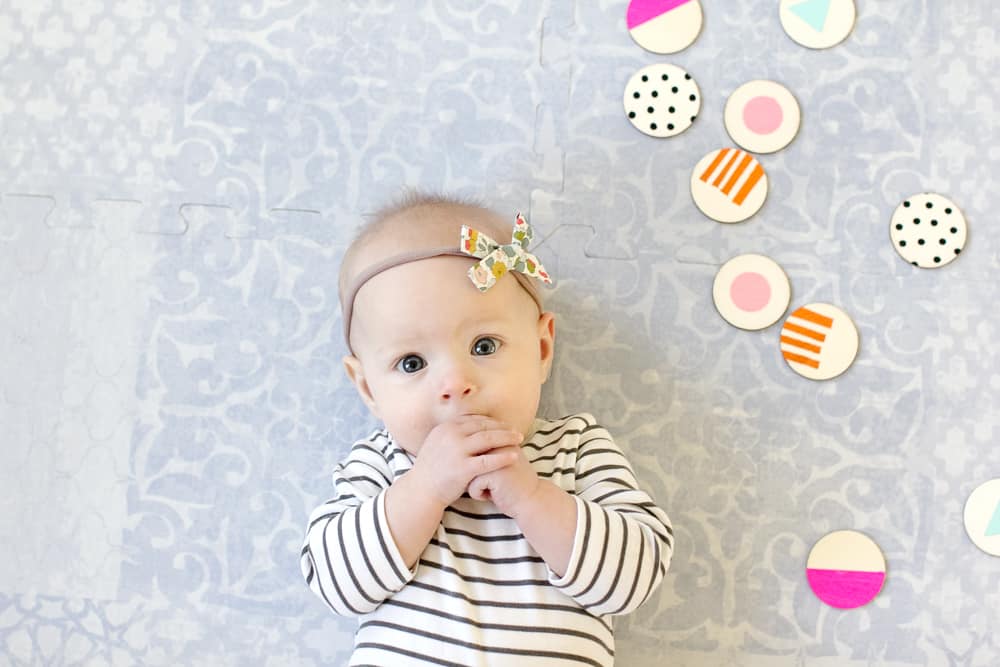 Click over to see the tutorial and enter to win a Little Nomad play mat!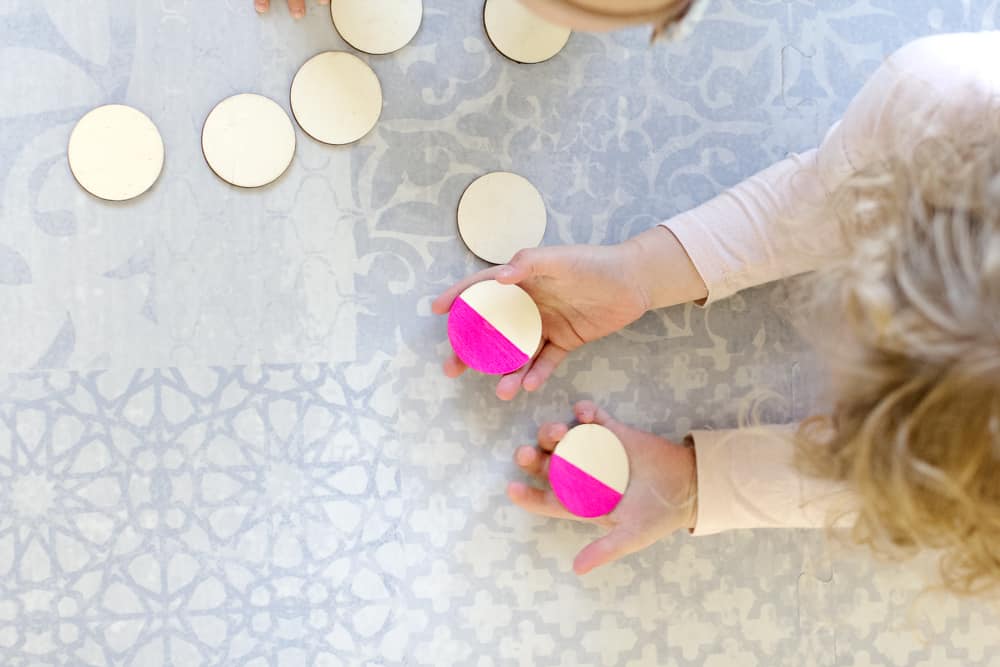 These mats are adorable! Little Nomad is a new baby gear company and this illustrated Roam Free Play Mat is brand new! They sent us one to try out and we've been loving it!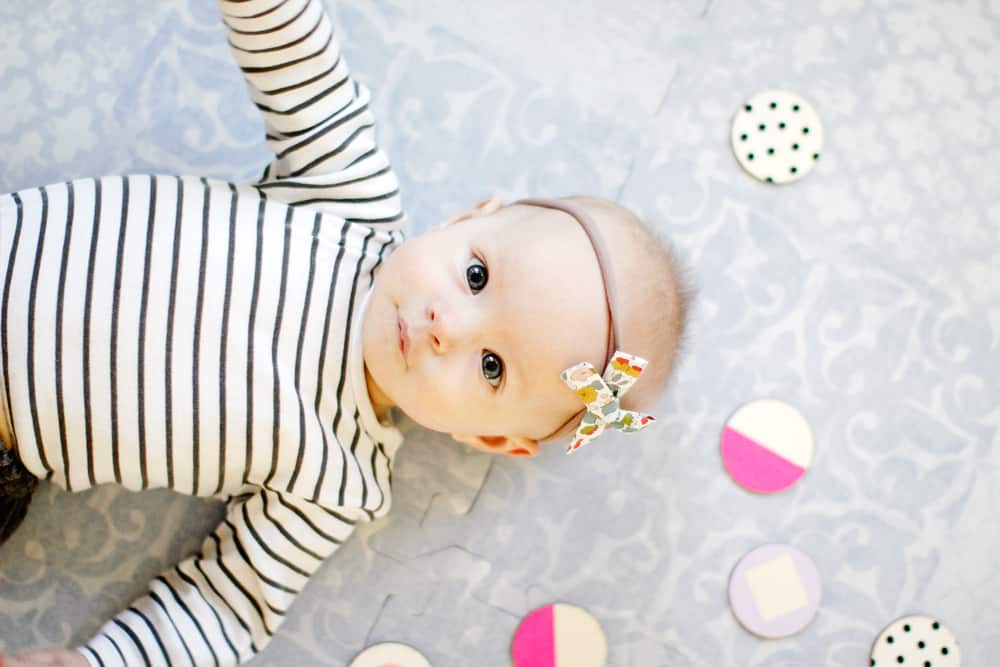 It came right about at Christmastime so Mae got to open it on Christmas day. She loves to roll all around it. She's currently on the move, she looks like a little worm crawling around everywhere and practicing her downward dog poses.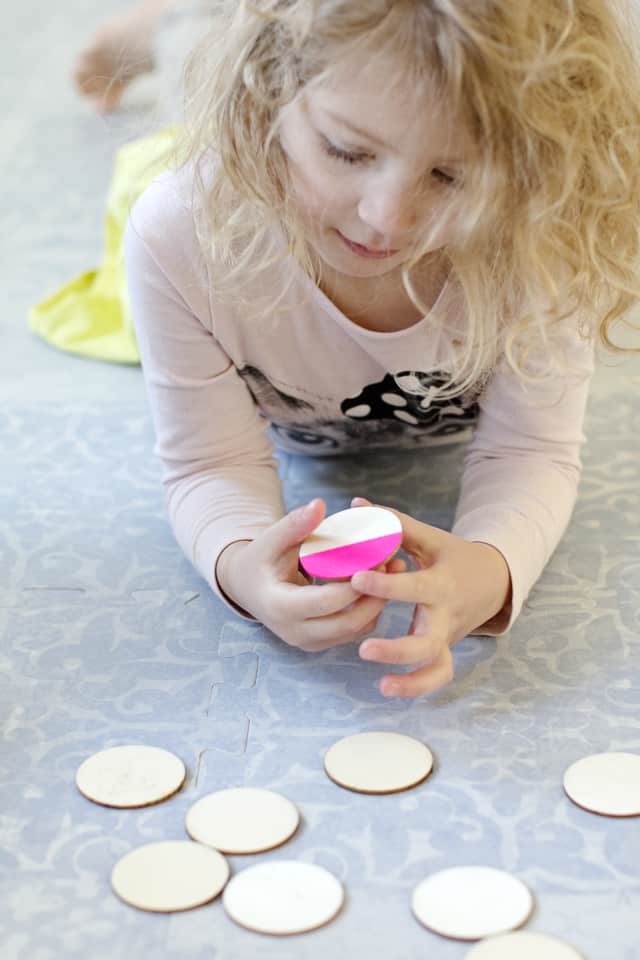 The kids love laying on it, playing on it. And I love how nice it looks in our home! It's not brightly colored or offensive on the eyes! We wanted a place our main living area for the baby to play and this sets that spot aside for her perfectly without turning the room into a messy, cluttered playroom.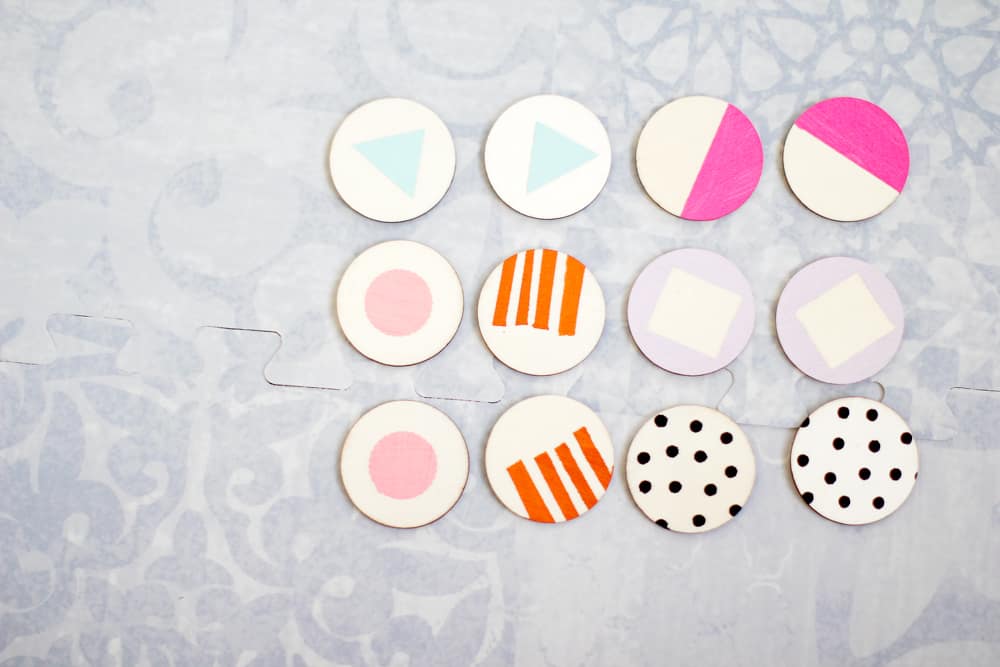 We love the playmate for keeping the baby busy while I entertain the bigger kids. It's a fun gathering spot where everyone can be happy!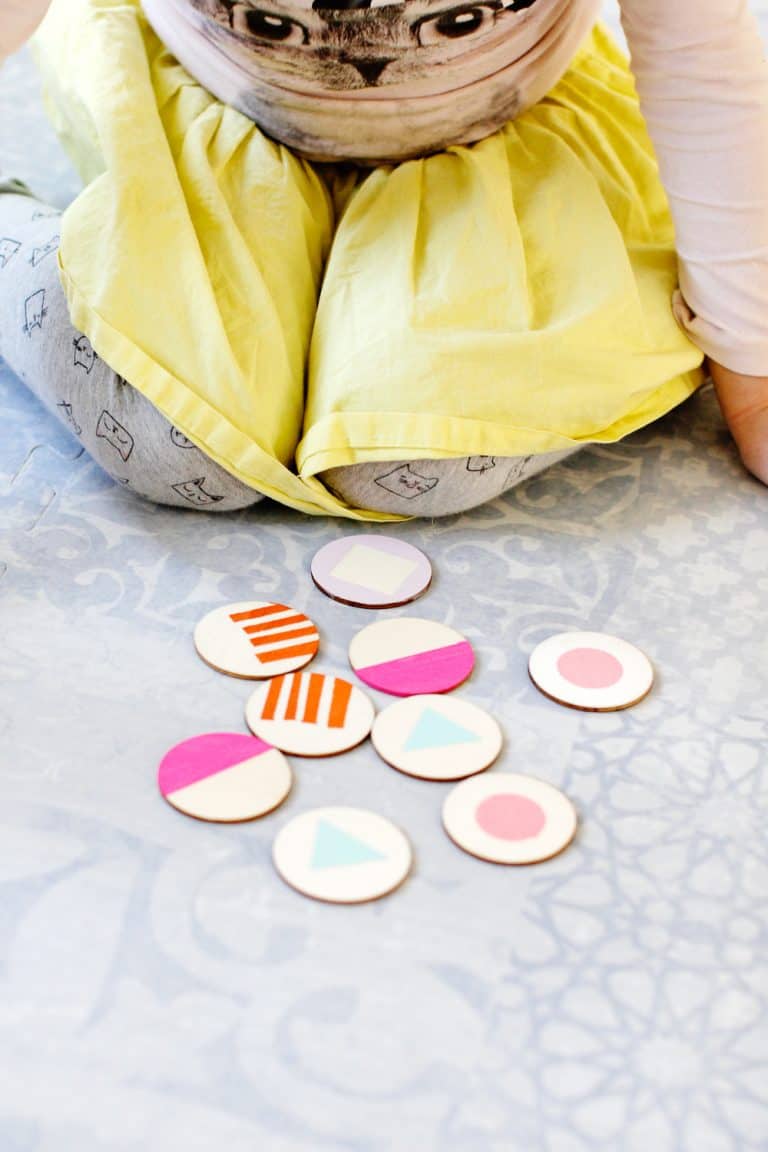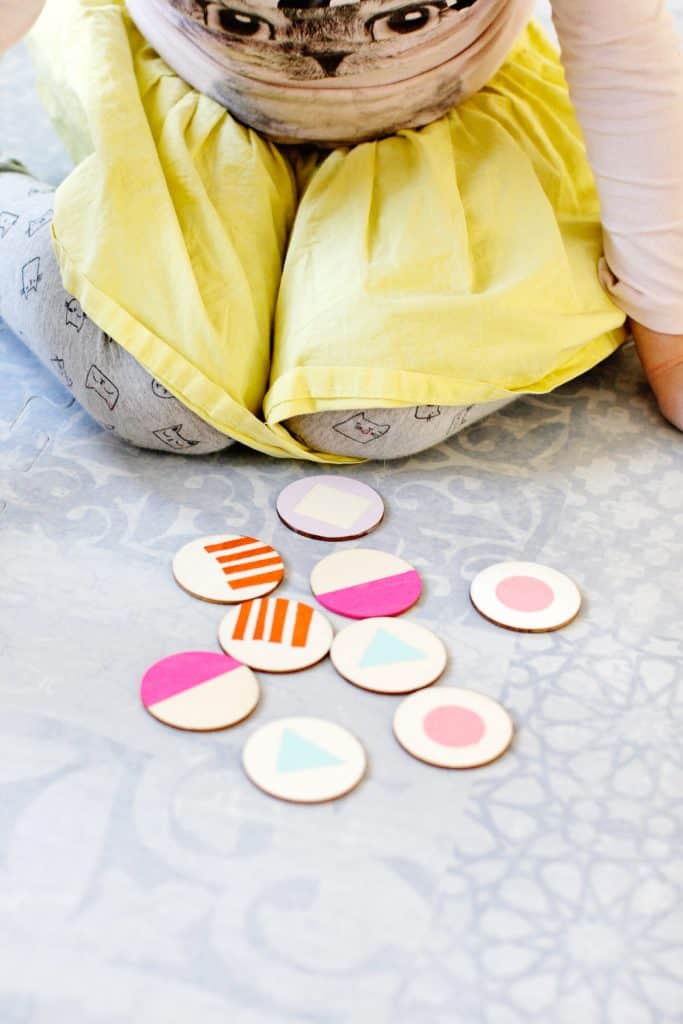 The play mat is soft foam that fits together like a puzzle. There are two sizes, we have the bigger size and love it. I recommend the bigger size for a crawler! It comes in two colors, this is a light blue called Mist.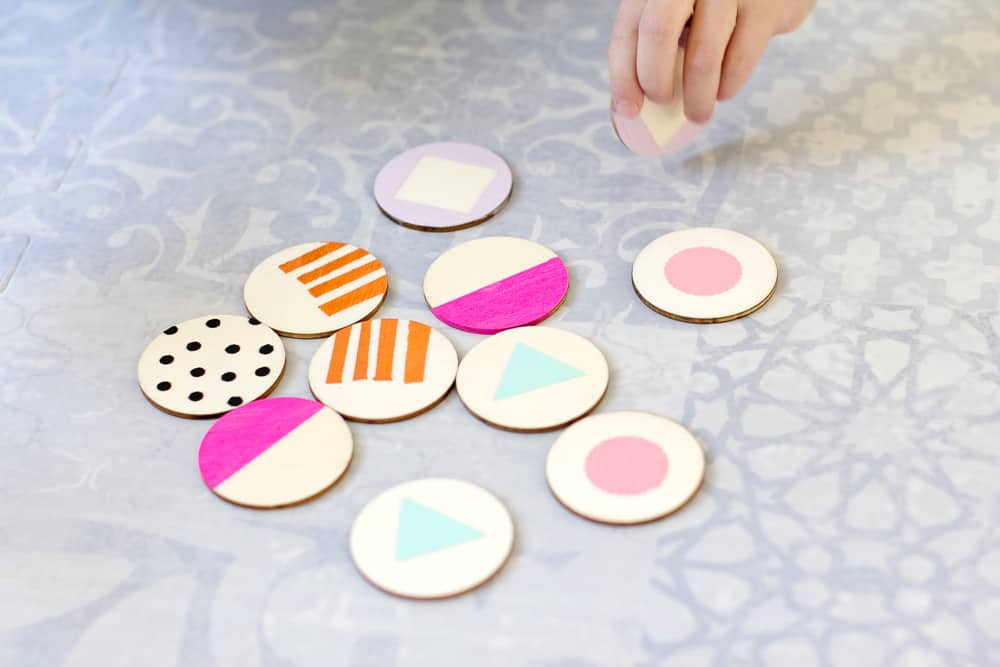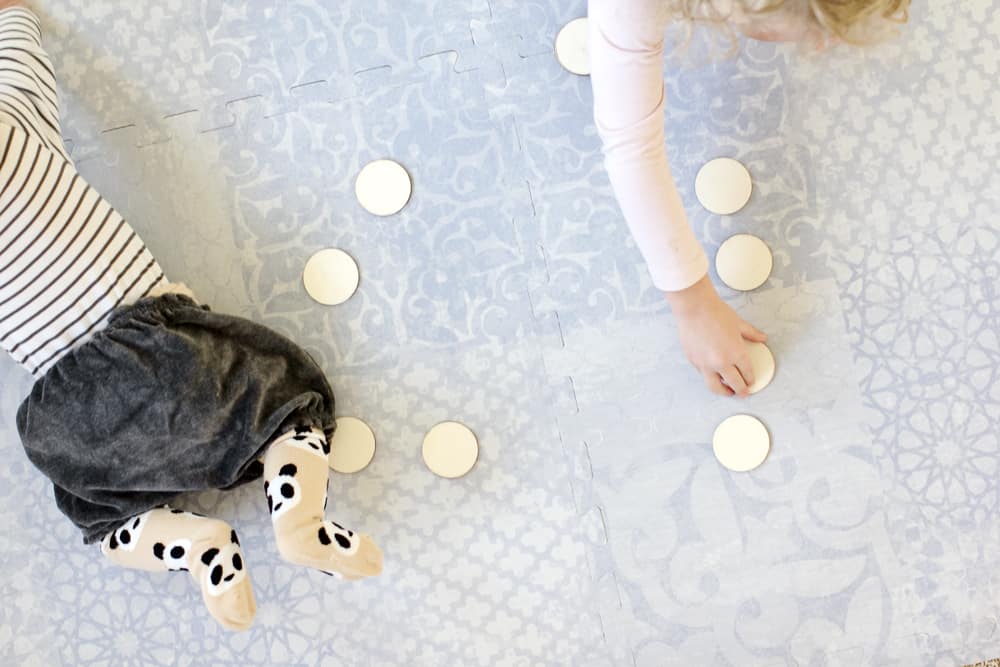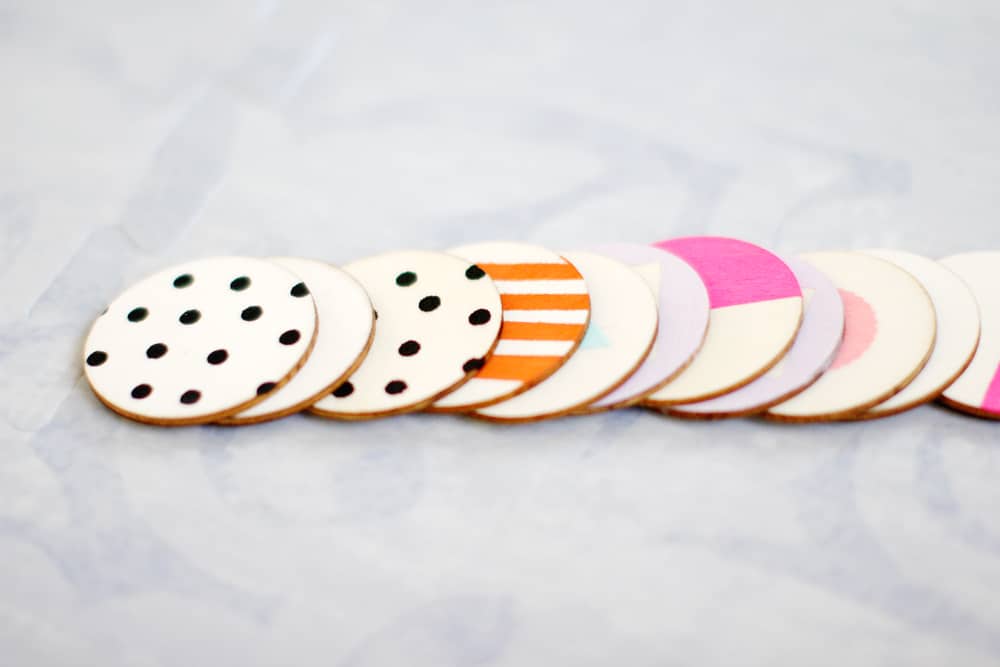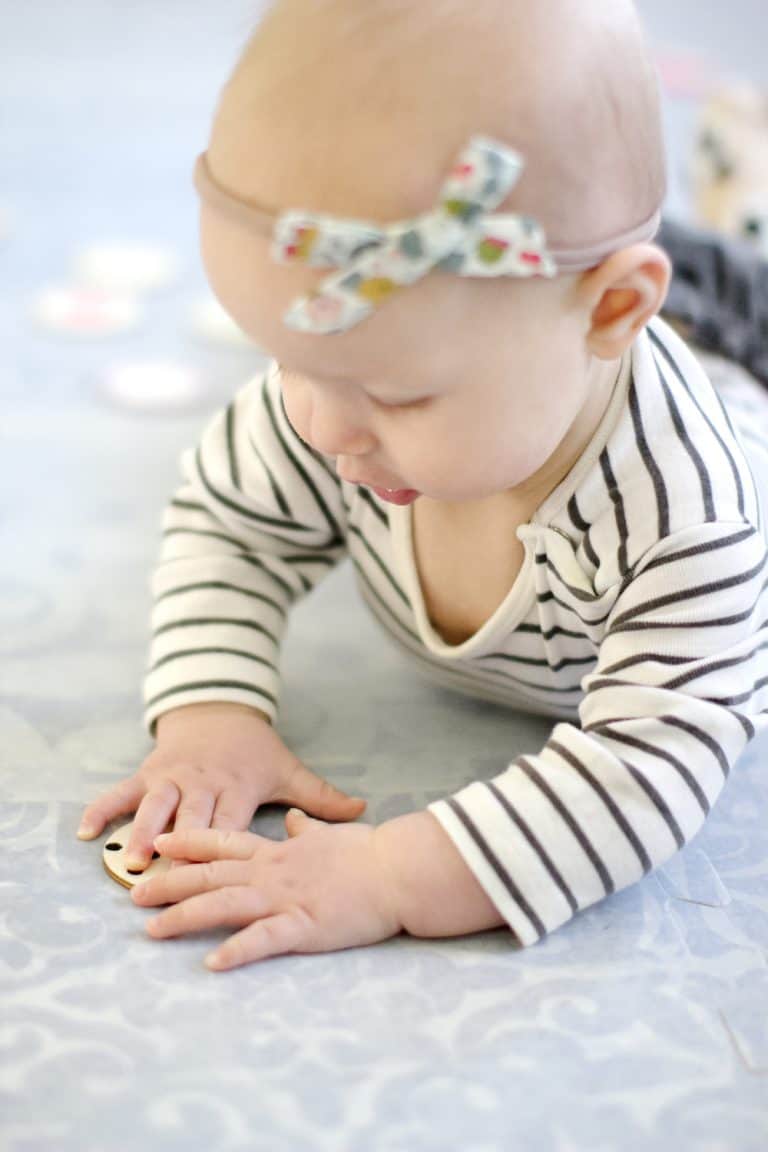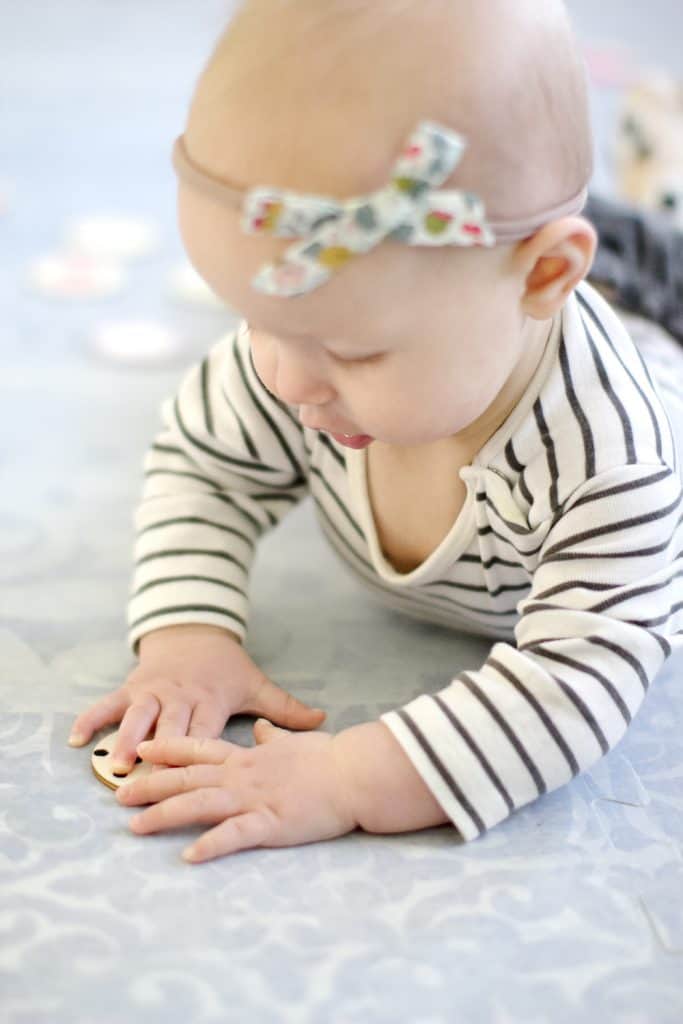 We love having a safe spot for baby Mae to roam and play and it's also a perfect spot for a photoshoot! It's so fun having a cute playmate around!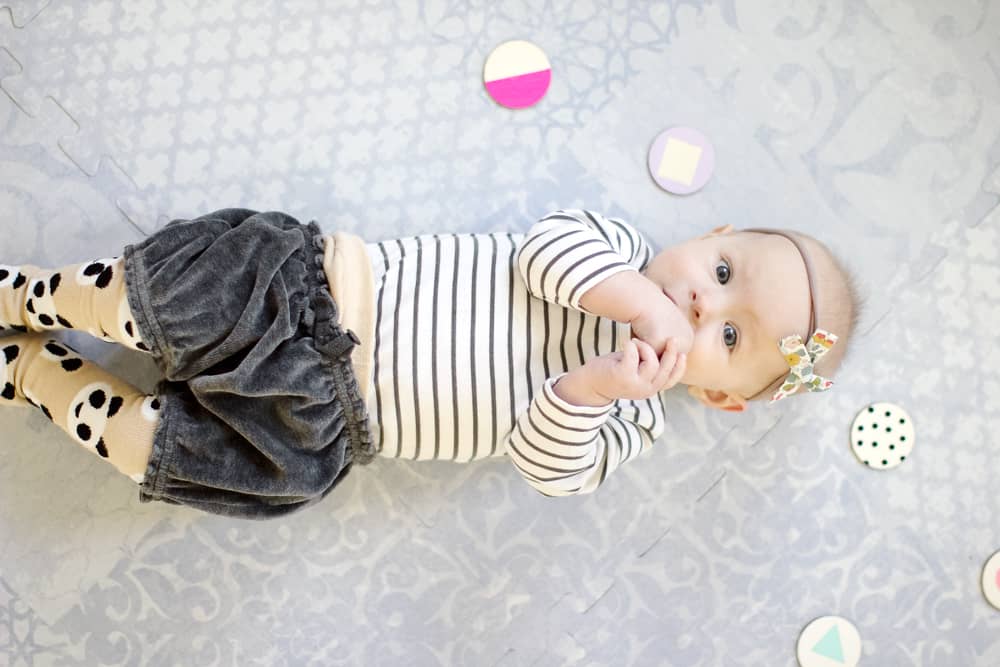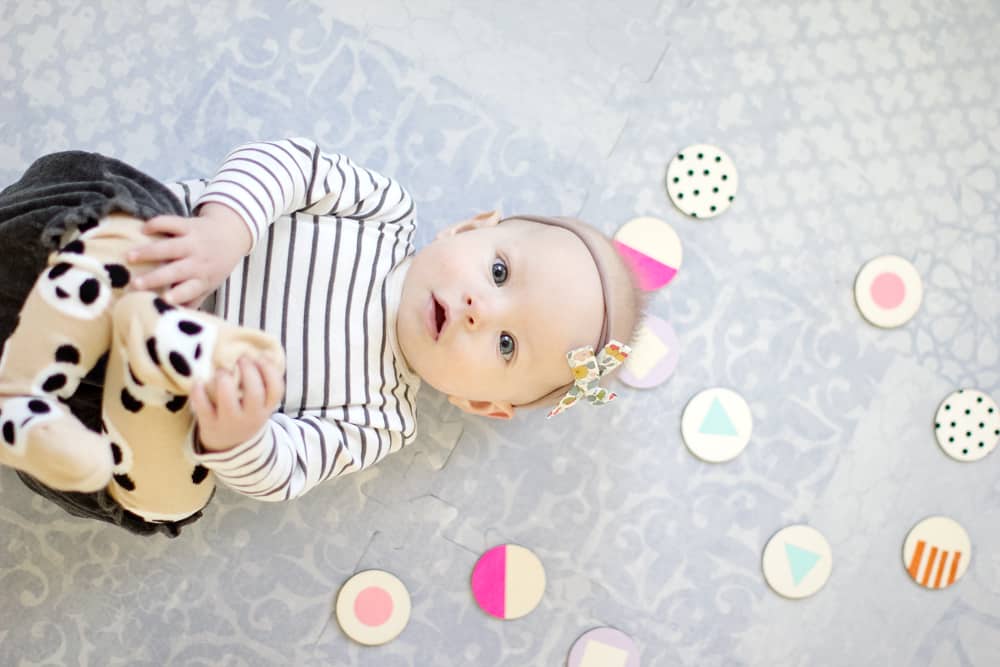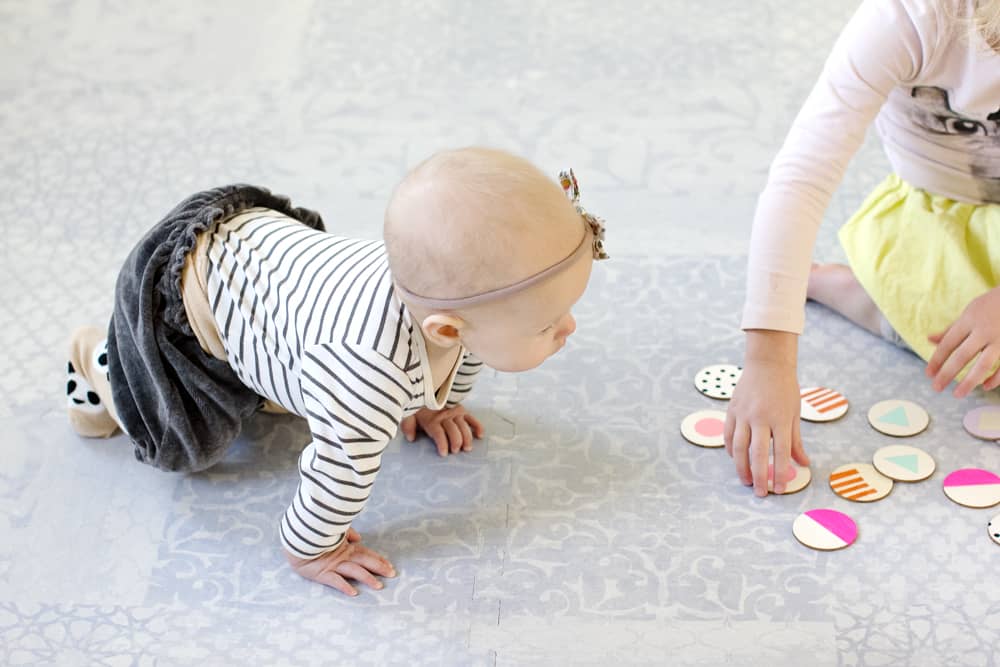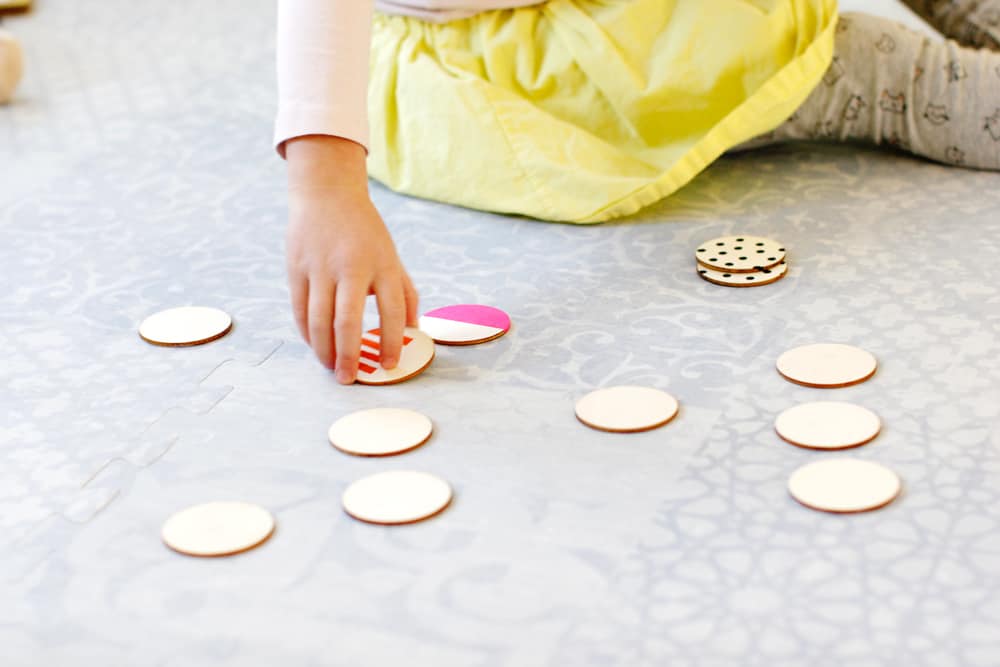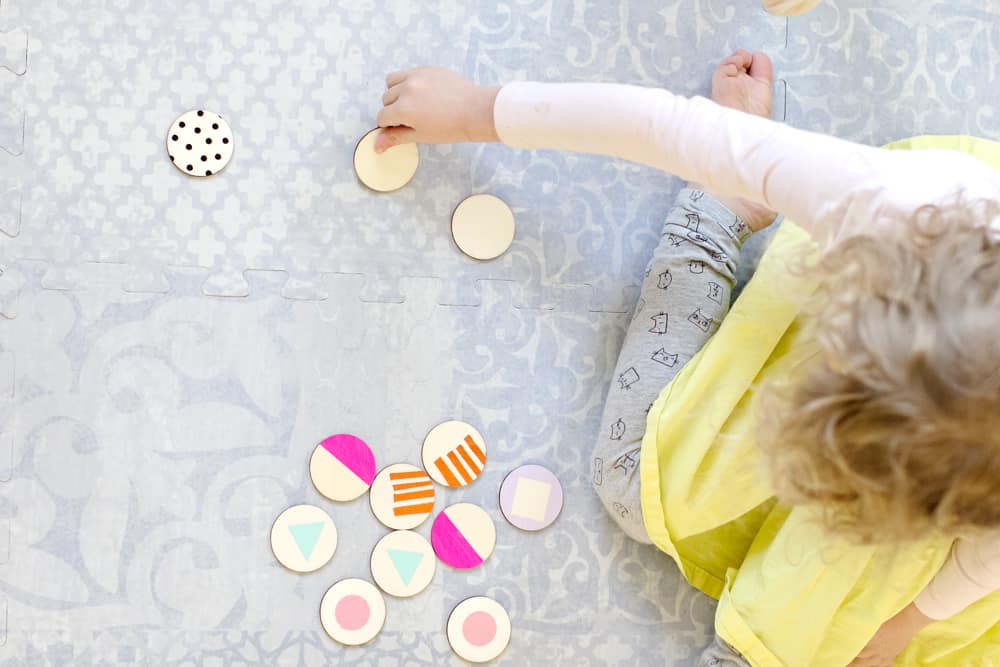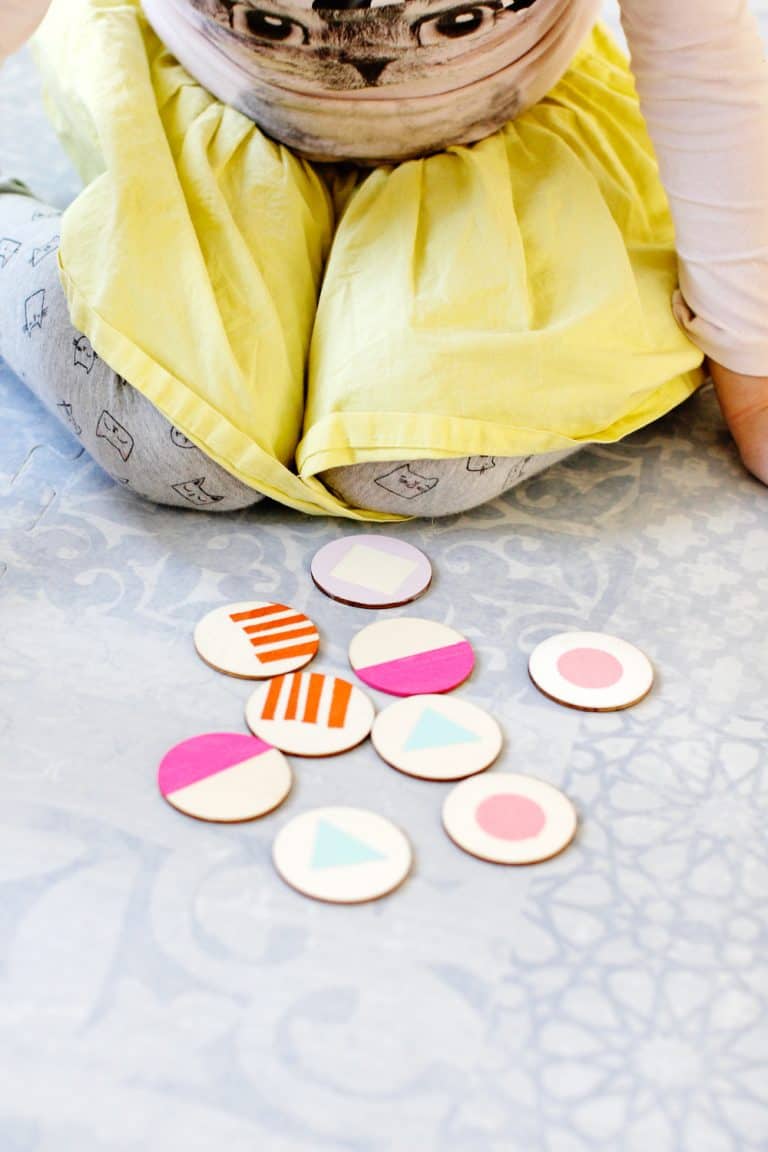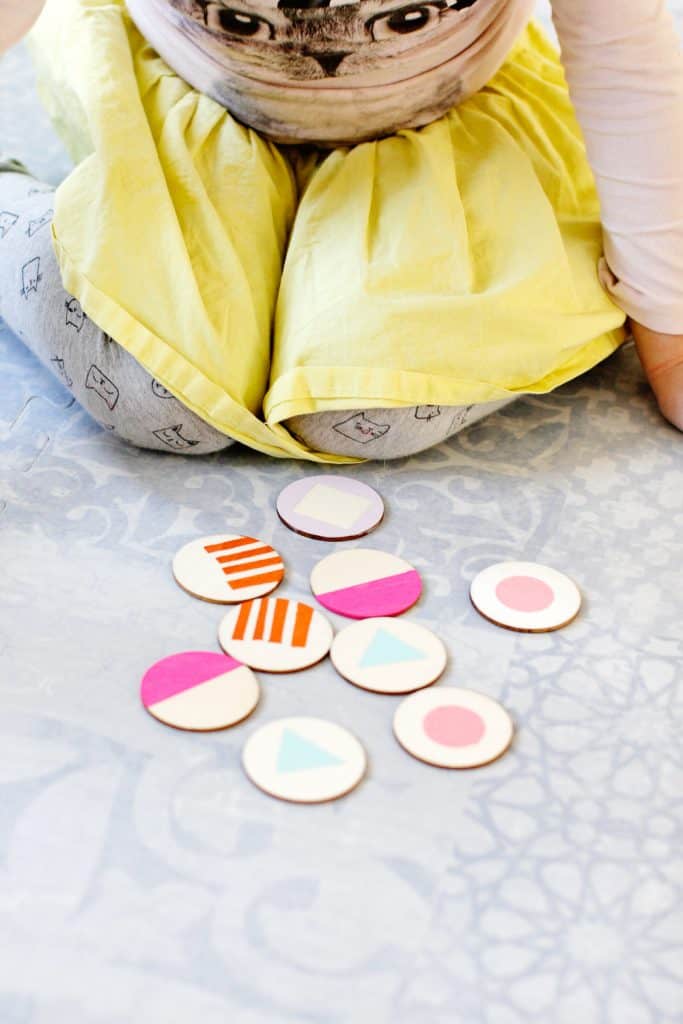 We made a modern matching game to go with our modern playmate. This game is simple, fun and brightly colored! It's a great way to practice colors, shapes and patterns with your older child.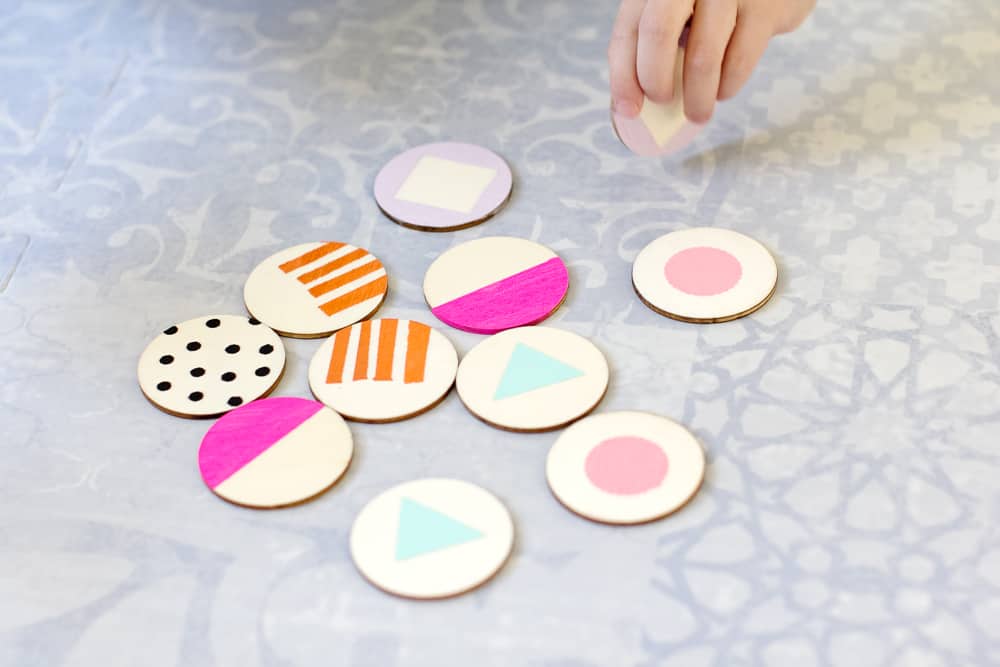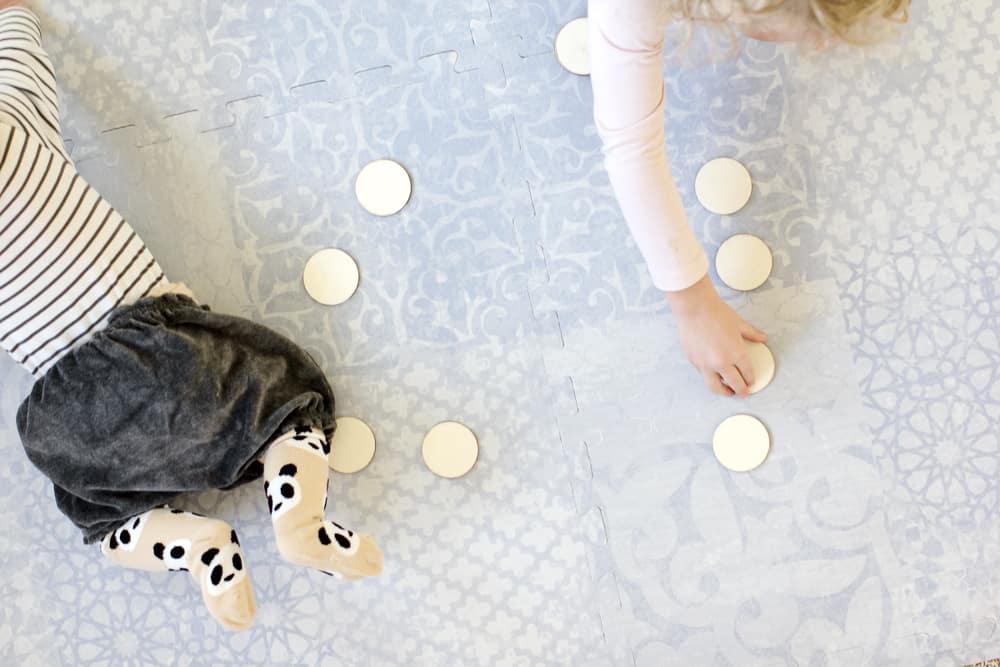 Click over to Gugu Guru for the Matching Game Tutorial and ENTER TO WIN A LITTLE NOMAD PLAYMAT!