Today's shiny, sparkly project is a little zippy top! I customized the fabric of this top before sewing it up. That is one of the best parts of sewing for me, making something totally custom!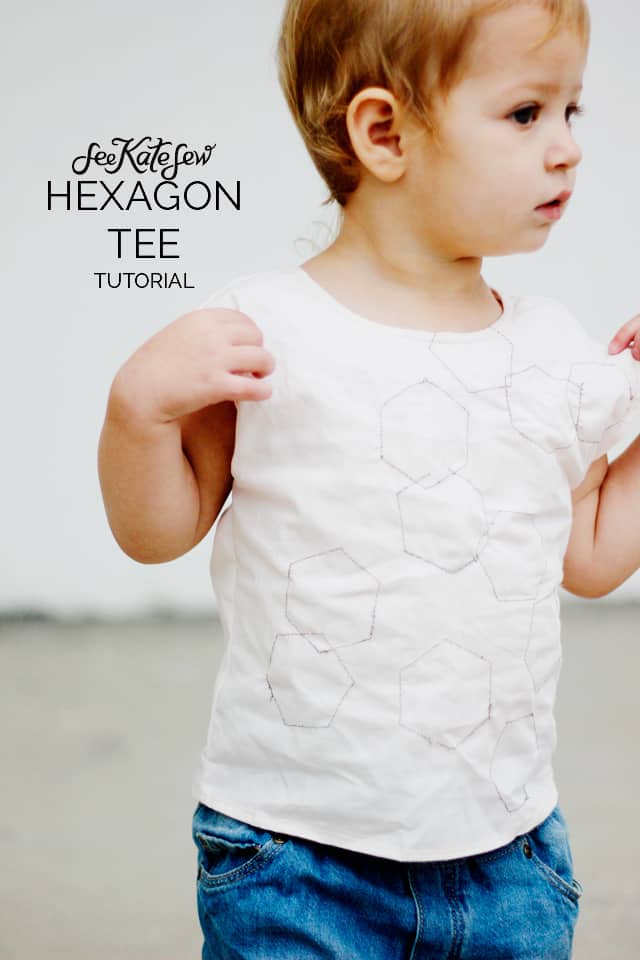 Hexagons are a fun shape and the best part is all the sides are straight so it's easy to stitch them on. I used a Glamour thread for this.
It's easy and fun to do! The stitching isn't perfect on this project, it was my first go at metallic thread. I worked through learning by using all the steps mentioned in my sewing 101 post. By the time I was finished, my thread was looking good!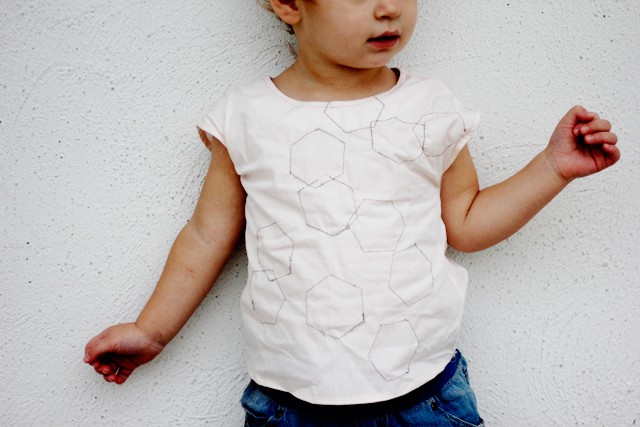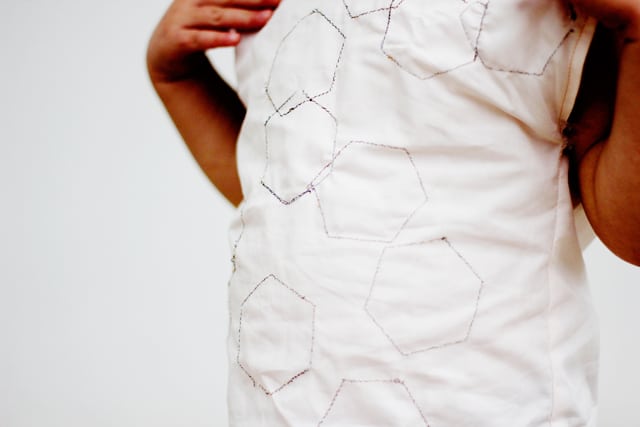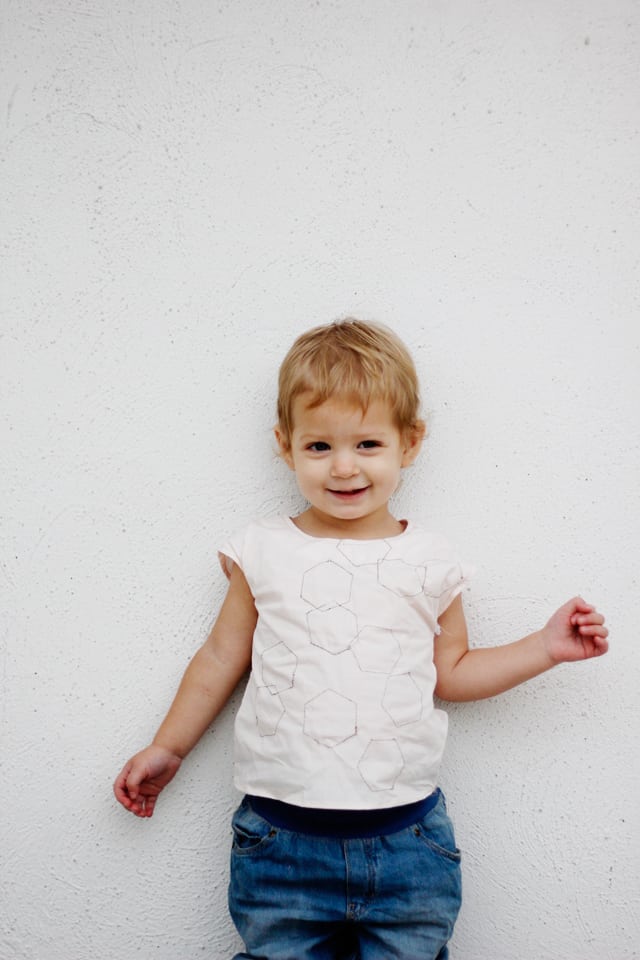 Here is the tutorial:
Materials:
–the little zippy top
–Free hexagon templates
-solid fabric
-metallic thread
–disappearing ink fabric pen
-ruler
Ready to make your own? Here's the simple tutorial!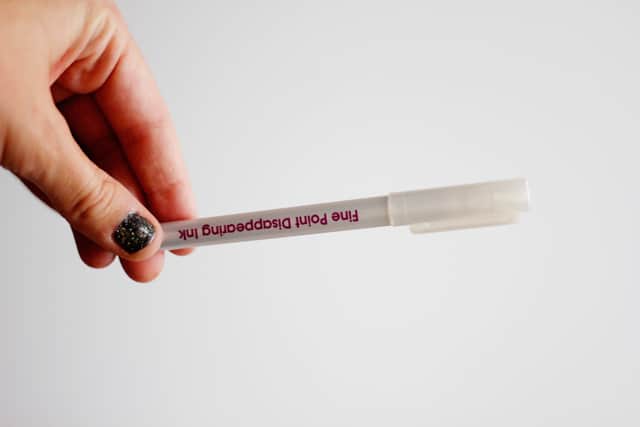 It was my first time using disappearing ink pen for fabric and it was pretty fun! The ink really does disappear. The package says it takes up to 72 hours but I found the thicker splotches of ink took more like 5 days to completely disappear. You can use water to speed up the process. This marker gives you a really great line to follow when sewing. I can tell this is going to be a fun supply!
Print out the hexagon and cut it out. Place it on your fabric and trace around it with the ruler and disappearing ink pen.
Add more and more until you like the look of it. I recommend cutting out your pattern piece before drawing the shapes on so you know exactly where they will go.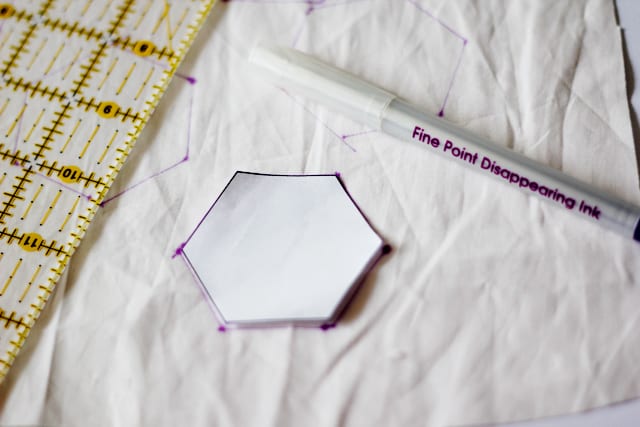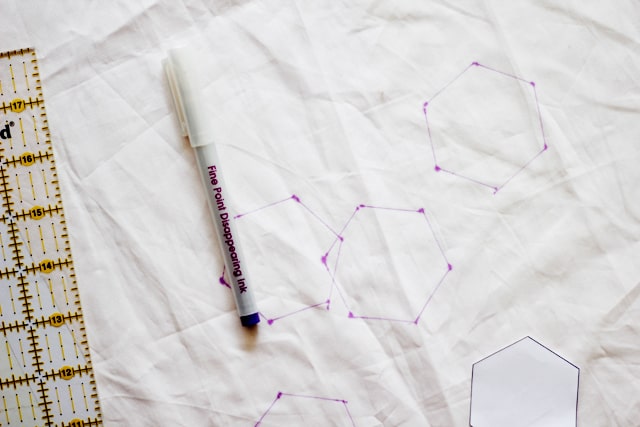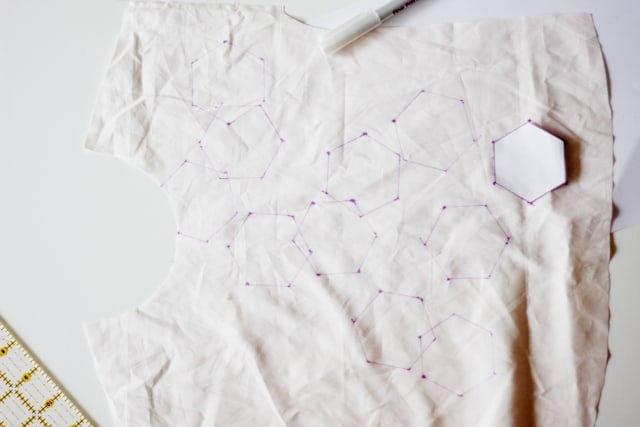 And then trace over them with your machine and thread! Backstitch at each end and make sure to put your needle in the thread and pivot the fabric under the presser foot for each corner.