Plaid is just so perfect, right? I love it this time of year especially when thoughts of cool weather and hot cocoa brimmed with whipped cream fill my mind.

I rounded up some of my favorite plaid staples along with my favorite types of plaid fabrics that you could use to make them.

plaid flannel
Flannel is so cozy and these plaids remind me of hot chocolate around the fire. I'd love a big blanket made out of one of these.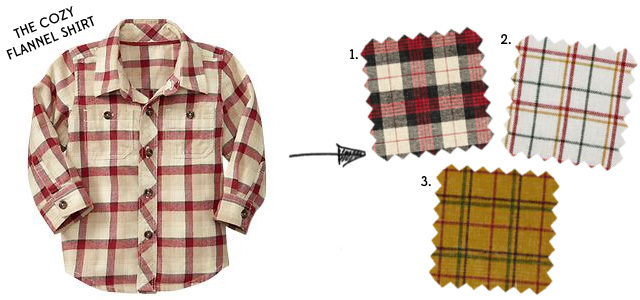 Plaid Flannel Shirt, gap.com
1.red/cream/black flannel

2.white/red plaid

3.gold plaid
windowpane plaid
Windowpane plaid is so classic and versatile. I want a dress just like this one, to wear over tights!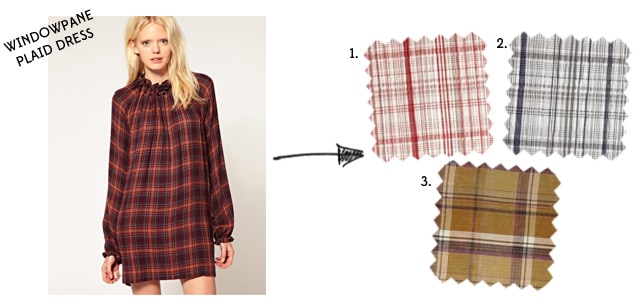 gingham plaid
I typically think of gingham as a summer fabric, but with the right colors and accessories, it totally fits in the fall, too!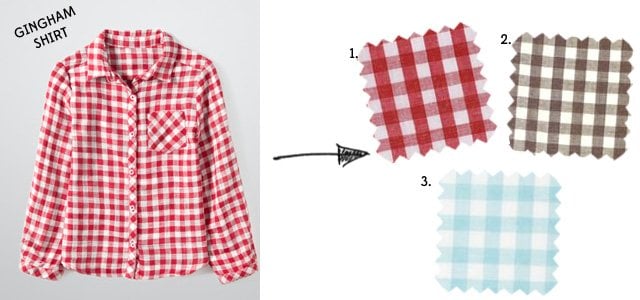 Checked Shirt, zara.com
1.red gingham

2.chocolate brown gingham

3.mint gingham
buffalo plaid
Buffalo plaid is my favorite plaid! Oversized checks in cozy colors, yes please!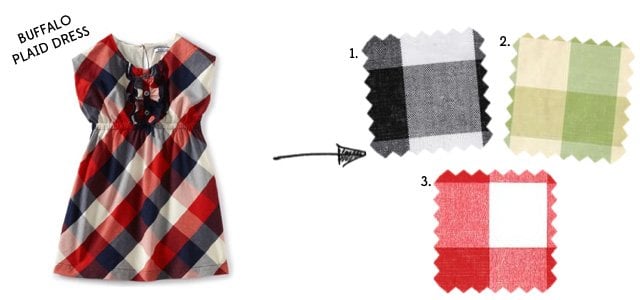 Buffalo plaid dress
, Hartstrings
1.carolina gingham

2. green silk buffalo check

3. lipstick buffalo


more plaid!
A few more fall plaid staples: pants, ties, coats and shawls.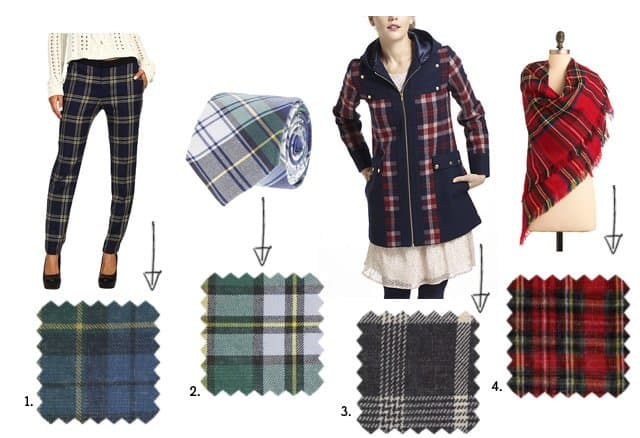 1. blue plaid
2. cape breton tartan
3. wool coating
4. red fleece plaid


Are you mad for plaid? What's your favorite kind? I LOVE buffalo plaid, but after putting this together, those tartans are calling to me!