This is a long post about lots of ways to gather ruffles for different effects. It's not difficult but there are a lot of variables. Because sometimes you need your ruffles just so.


The real word for this technique is gathering. But you knew that. So let's gather some fabric and make some ruffles!


rows of basting
The fastest way to make a ruffle is to gather one side of the fabric by stitching 1 line of baste stitches and pulling the threads. It works but try it with 2 and 3 lines of stitching, 1/4″ apart, and you may find your ruffles gather more easily and evenly. Plus, if you break a thread, not all is lost! I usually use 2 rows, but if I am doubling up the fabric or using a sturdy fabric, three rows makes it so much easier.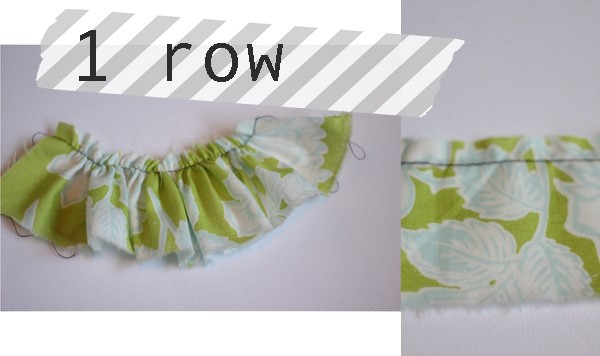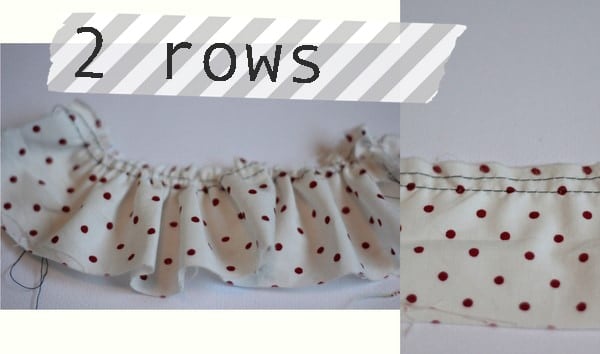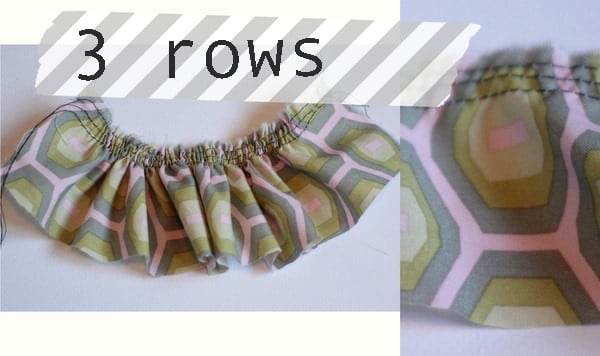 I think three rows is my favorite one, but I don't always have the patience to do three, especially when I can't wait to see how my project turns out.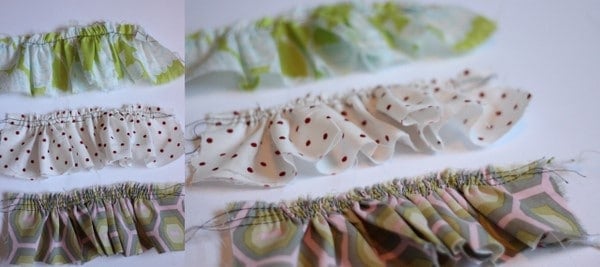 ruffles and grain
A while ago I told you how grain matters. And it matters for gathers, too. If you think your ruffle looks a little funny, it could be off grain.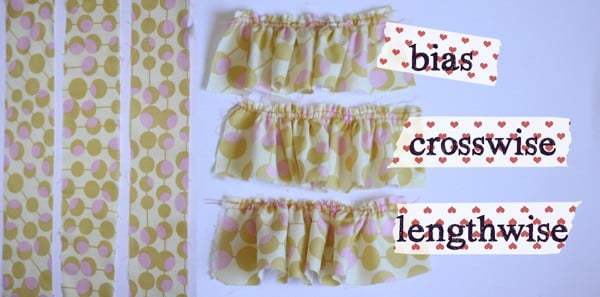 You can make ruffles from any grain you want and each has a different effect. Bias ruffles are softer and flow nicely. Lengthwise ruffles are a little sturdier and crosswise are a nice inbetween. It's hard to see in a photograph, but easy to see a difference when your ruffles are draped on a body.


It's easy to tell when a ruffle or skirt was cut on the bias when you're looking at a model. Here are a few examples:
That flowy look is the bias ruffle look. Takes longer to cut out but the effect is gorgeous. 


the ruffle ratio guide
What is the perfect ruffle ratio? I think that depends on what you're making. And sometimes on how much fabric you have left. For most projects usually just eyeball my ruffles and don't really measure them out. But when I'm making lots of ruffles I need them to be the same perfect ruffle. So here's a guide to ruffle ratio.


All of these strips were used to make the same 8″ ruffle.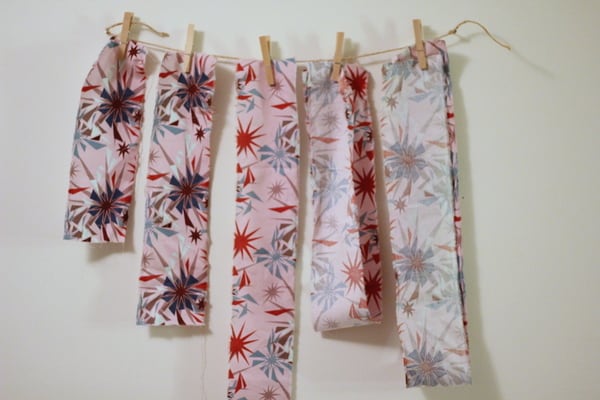 If you need an 8 inch ruffle which ruffle ratio would you use?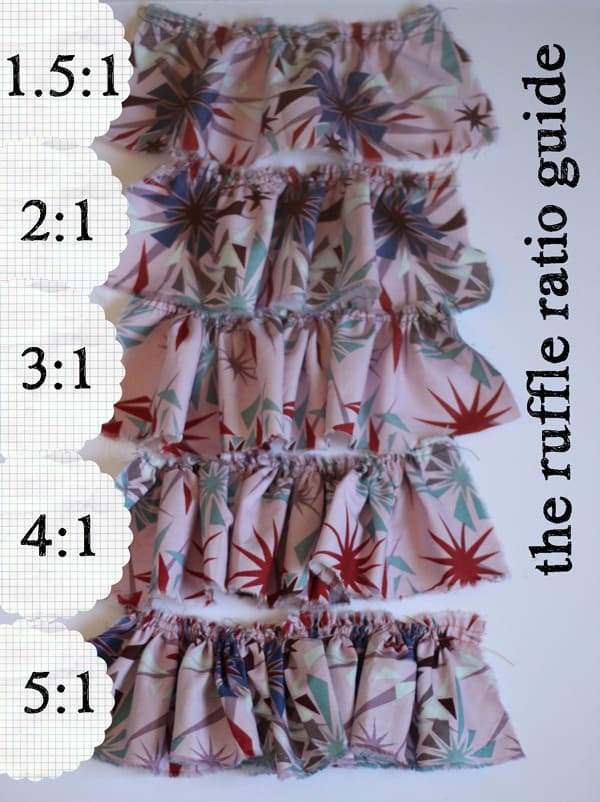 These samples are all cut on the lengthwise grain using 2 rows of baste stitches. There are, of course, an infinite number of ratios to choose from. Factor in your other choices and you have a lot of options for gathering fabric.


So, pick your favorite baste technique, grain and ratio and you've got yourself the perfect ruffle.


More sewing tips located here:
a few of the fabrics used in this post (in case you love one):