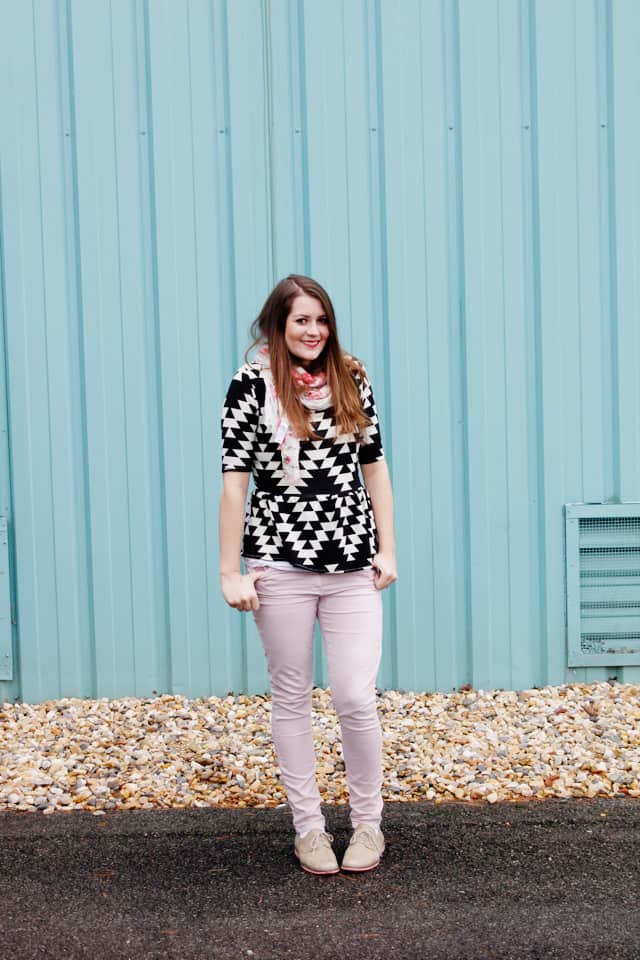 I made another half sleeve length Penelope Peplum last week after finding this amazing aztecy fabric at Joann. It is a sweater knit, but lightweight enough that it looks great in the peplum style! It might be my favorite yet! The day I found the fabric both kids also napped at the same time so I could make the shirt and then I got a fun package in the mail. It was a really really good day!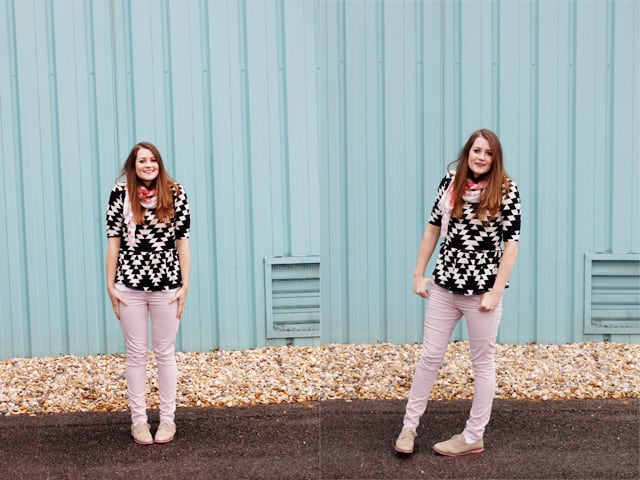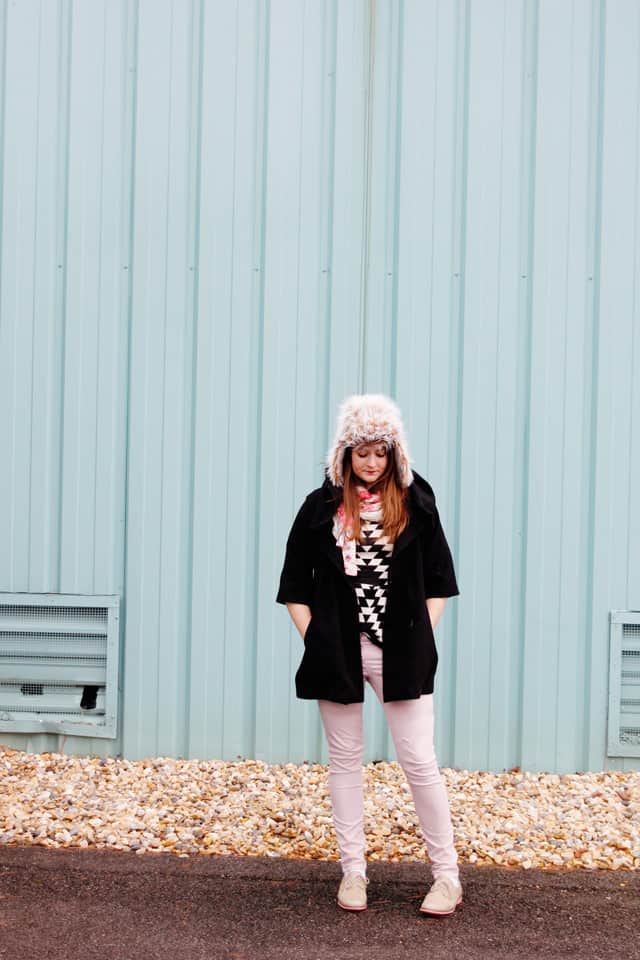 Also, the MENS+WOMEN's Trapper Hat Pattern is now available in five sizes for heads up to 24″ around! Cozy! This is an adult version of the kid's trapper hat.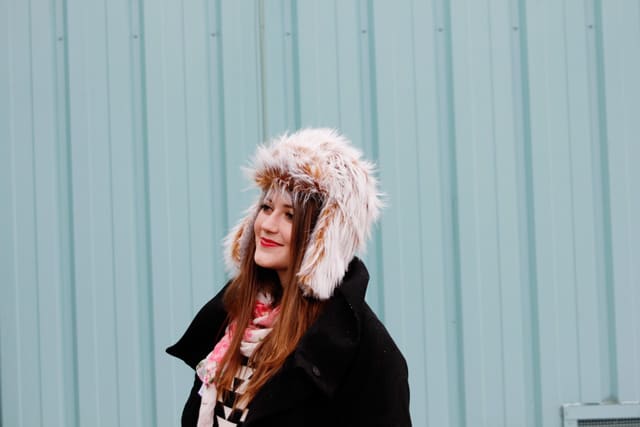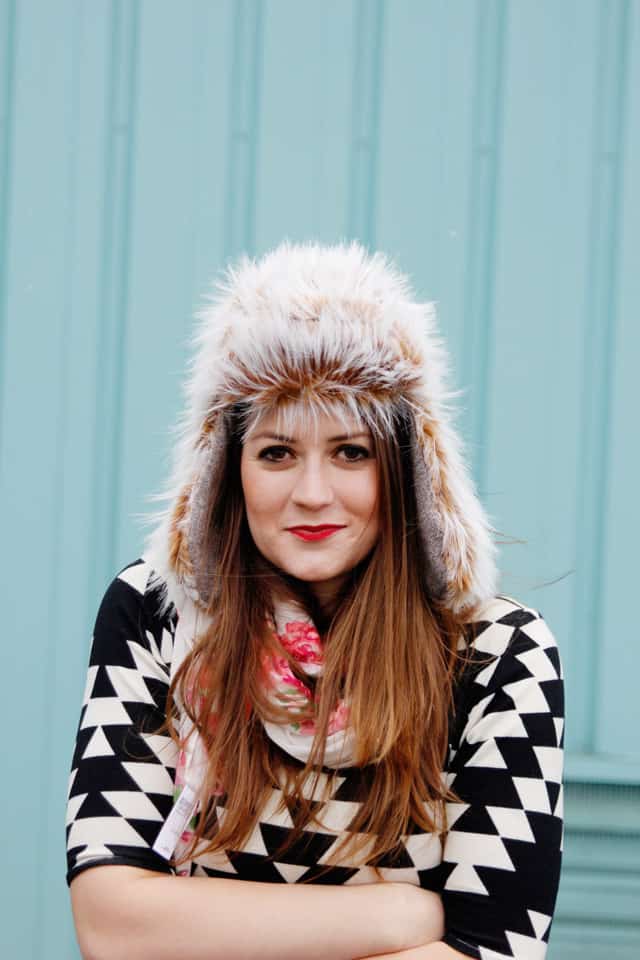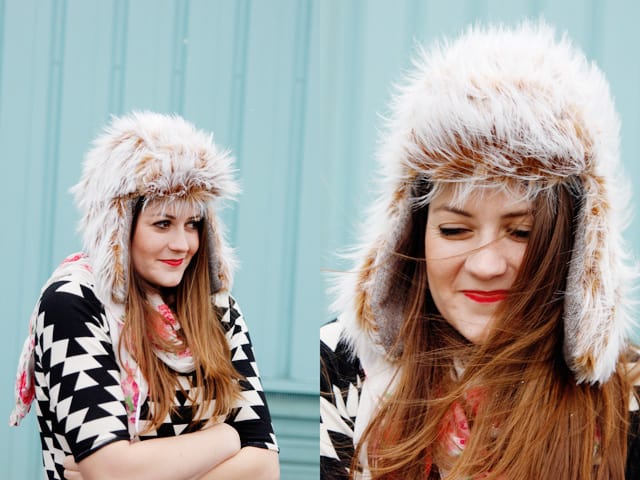 It was freezing cold, can you tell?
My Black Friday/Cyber Monday Sale starts NOW and will run all weekend! Save 40% on all patterns! BIGGEST SALE I'VE EVER HAD so stock up! Use code THANKS40 at checkout. It will be applied to your whole purchase. Valid in my Big Cartel Pattern Shop! Happy Shopping!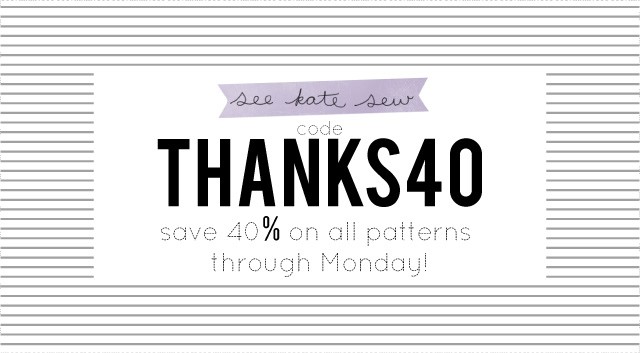 Happy Thanksgiving!