Metallic thread has opened up a whole new world to me in the last few months. It is super fun to sew with and has my mind spinning with ideas for things I can glam up a bit! I find inspiration all over the place, but oftentimes the material itself will shape my project and that is what metallic thread has been doing for me!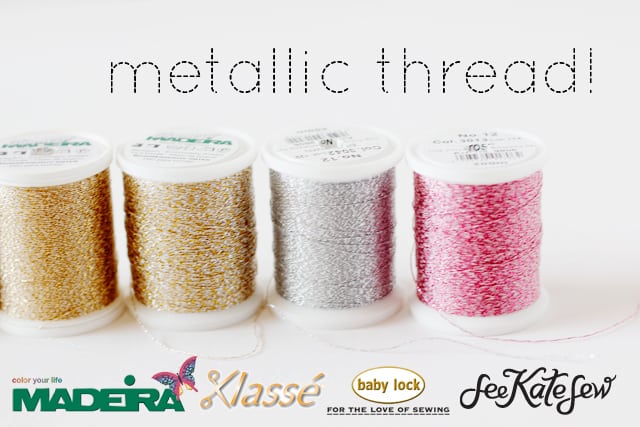 I've put together a little series for the next week or so in partnership with Babylock, Madeira thread and Klasse. I had a lot of fun putting this together. I love how one little sewing supply can give you so many ideas! Once you start sewing with metallic thread, you won't want to stop!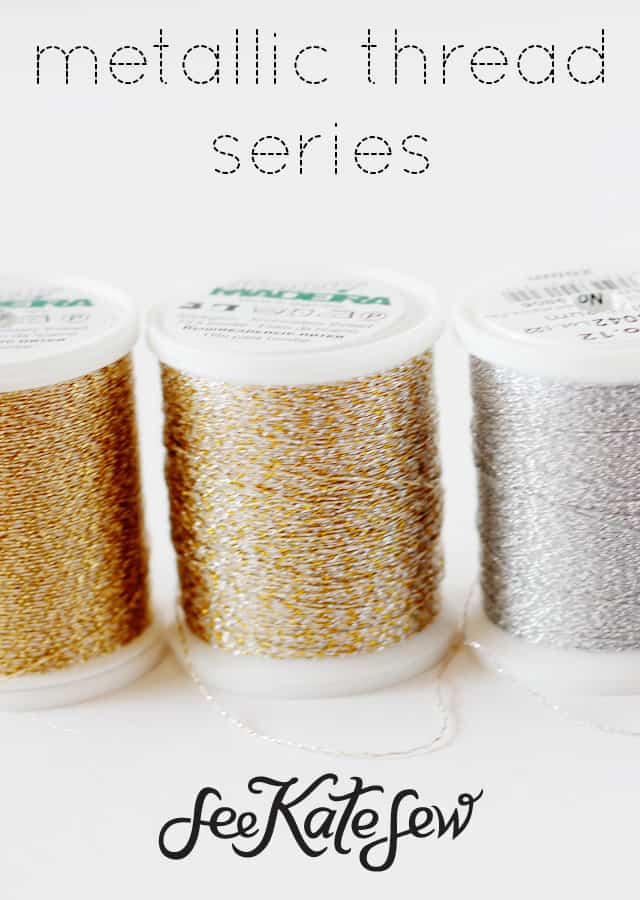 I'm excited to show you some shiny, glittery and metallic projects!
Tomorrow I'll share a sewing 101 post to get you started with metallic thread, where to buy it and how to use it.
Until then, take a look at a few behind-the-scenes shots and sneak peeks for this little series!