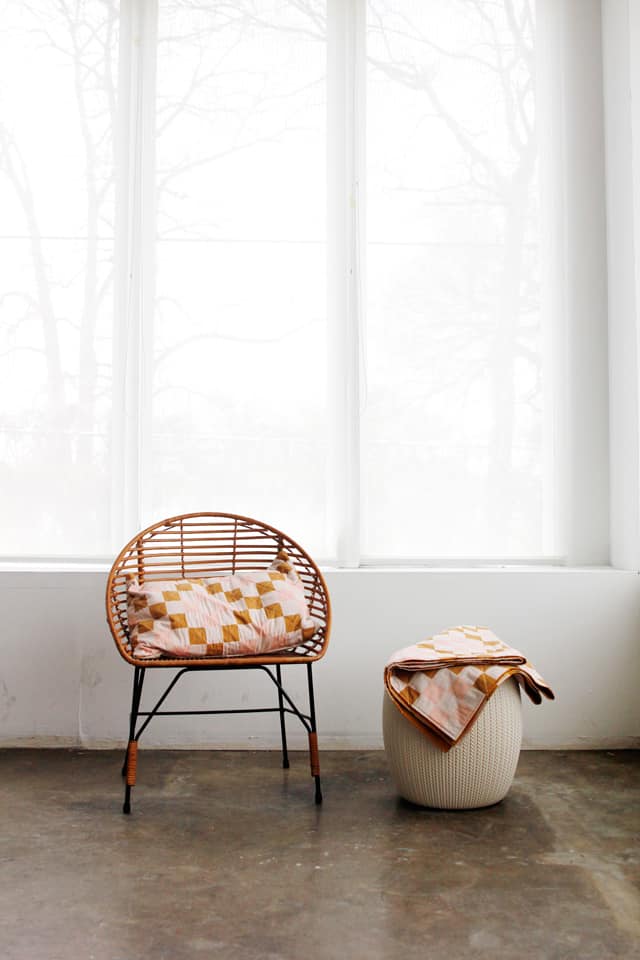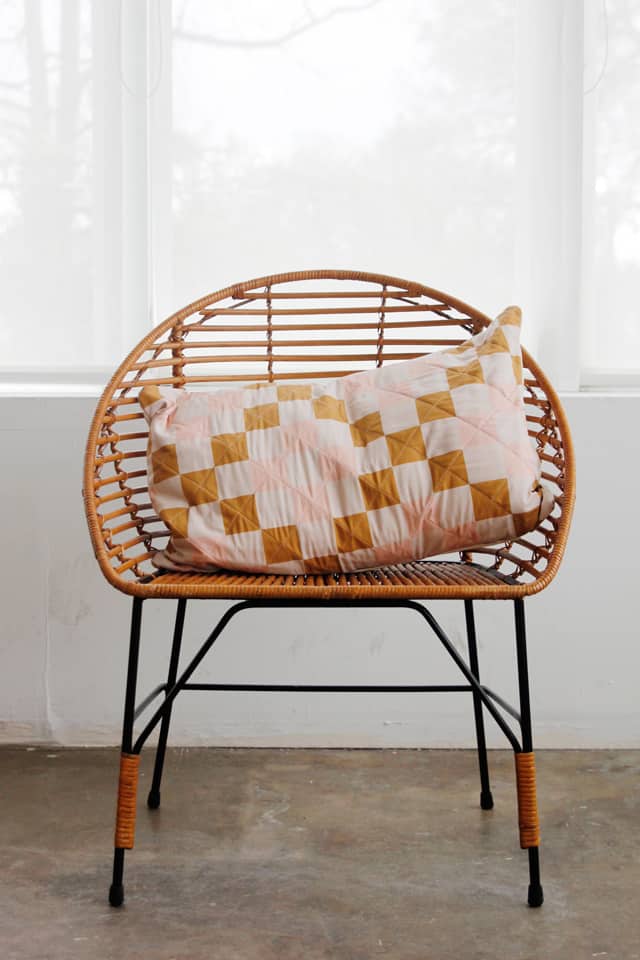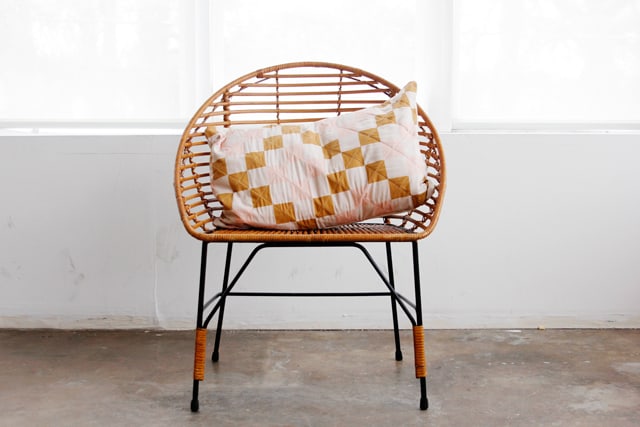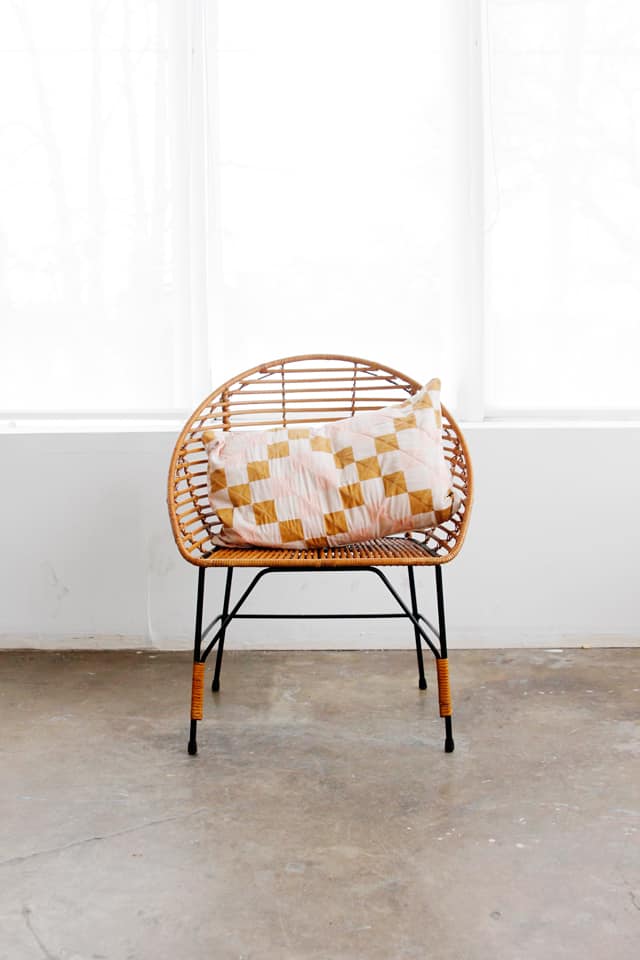 I made this pretty pillow with the leftover fabric from my Modern Granny Square Quilt. The quilt is a cheater quilt, meaning the fabric is just printed with a quilty pattern, instead of being pieced together. (i.e. it is super fast and equally pretty as a real quilt!) So this pillow is also a cheater pillow! Since it's quilted with batting in between it's super nice and soft to lay on!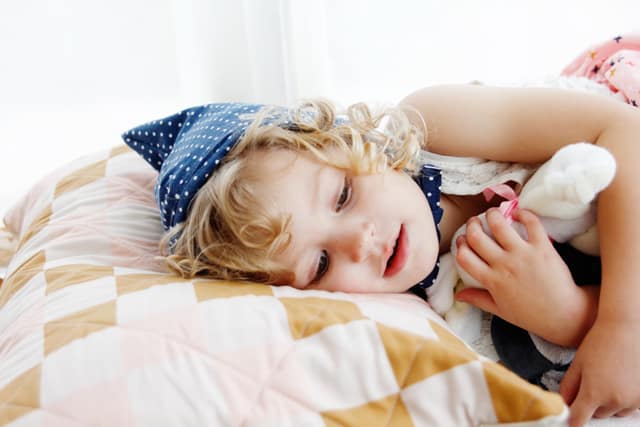 Quilted Pillow Cover Tutorial //
Materials:
-1/2 yard granny square fabric
-1/2 yard lining fabric
-1 yard canvas fabric
-1 yard granny square fabric
Pattern Measurements:
This pillow cover is designed to fit a 16″ by 26″ IKEA down pillow form. If you don't have access to IKEA, this one should work, too!
Front: 16.5″ by 26″
Left Back: 16.5″ by 17″
Right Back: 16.5″ by 13″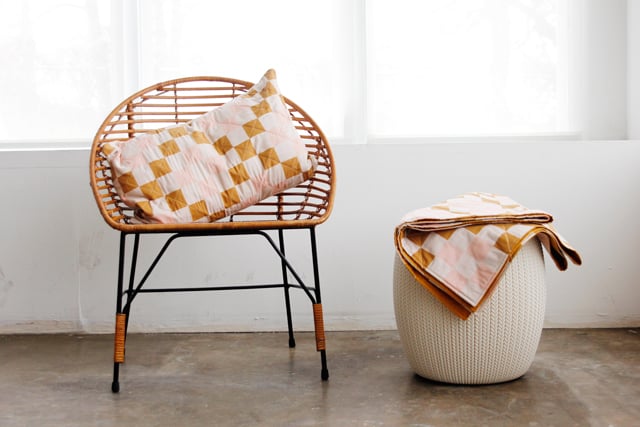 Sewing Instructions:
Step 1: Cut out the following pieces: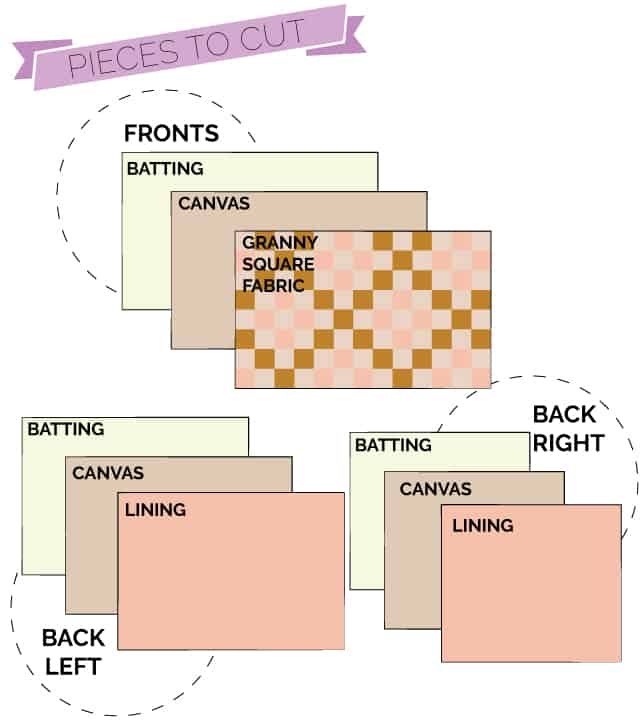 -1 front from square fabric
-1 front from batting
-1 front from lining
-1 back right from canvas
-1 back right from batting
-1 back right from lining
-1 back left from canvas
-1 back left from batting
-1 back left from lining
Step 2: Make a stack with the front pieces. Square fabric will be on top, face up. Lining fabric will be on the bottom, face down. Batting in the middle. Use randomly placed pins to hold together.
Step 3: Quilt the fabric using a 3.5mm stitch length. There are lots of ways to quilt this, including following the squares or freeform quilting. I chose to sew along the diagonals as shown below.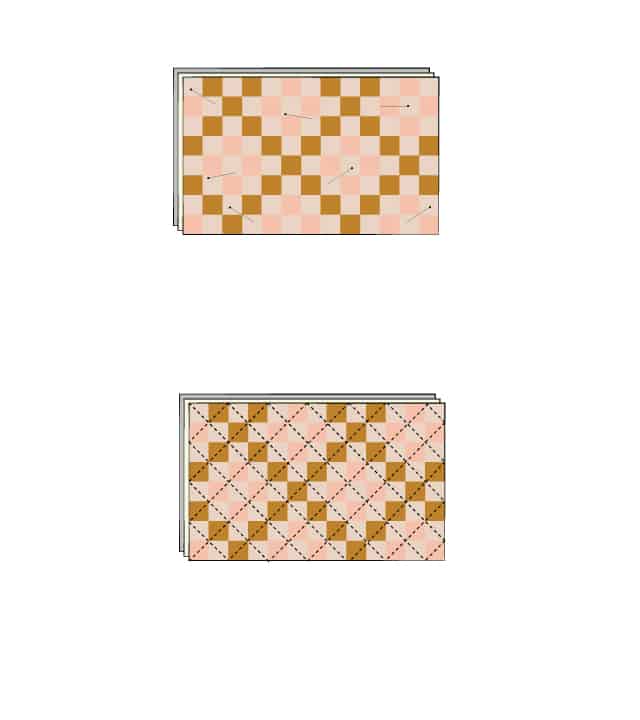 Step 4: Serge all fronts together around the outer edges.
Step 5: Repeat steps 2-4 with back RIGHT pieces (the smaller ones). Skip the quilting step if you want!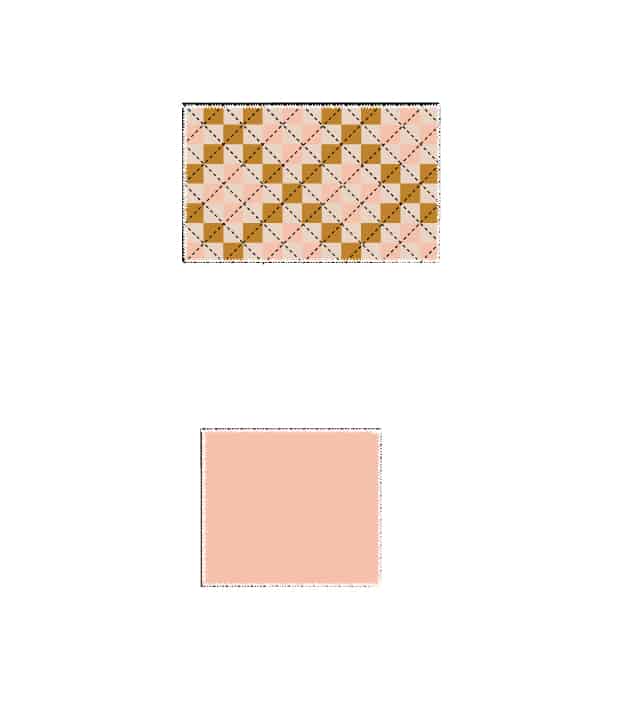 Step 6: With the back LEFT pieces (the longer ones), pin together the canvas and lining with RIGHT SIDES together. Pin the batting to the back of the canvas fabric and sew all three layers together along the pillow opening's edge.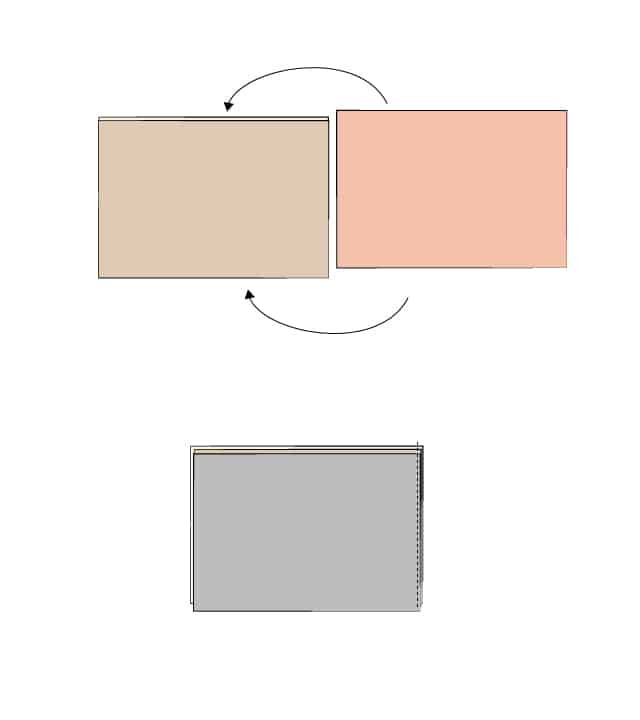 Step 7: Open. Press seam allowance to the lining side and sew seam allowance to lining with a line of topstitching. Then fold canvas and lining so both right sides are facing out. Press well and serge remaining 3 edges.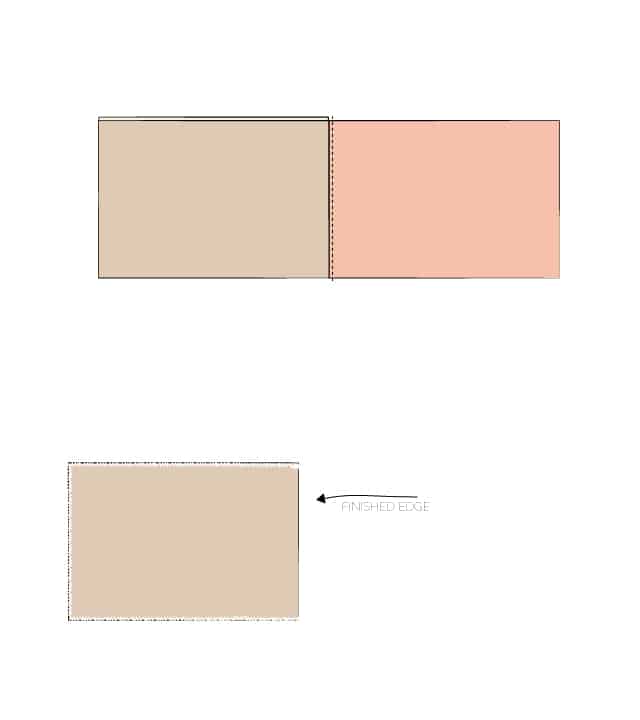 Step 8: Lay front panel down with right sides UP. Then lay back LEFT (the longer side) down with right sides DOWN, lined up with the left of the front panel. Lay back RIGHT on the right side and pin layers together all around. Sew with a 1/2″ seam allowance and turn right sides out. All of your edges are already finished, so stuff your pillow in and you're done!