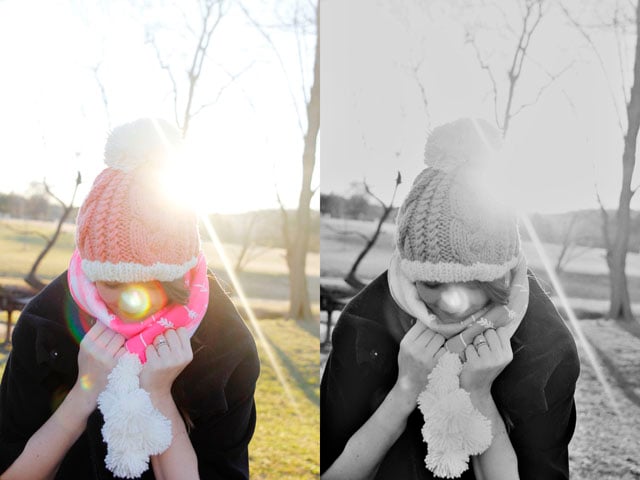 One of my new year's sewing resolutions is to sew something for my self each month. So this is January's scarf! (I made it in January, I promise!) It was cold and I wanted a cuddly scarf that wouldn't be itchy, so I made this out of knit fabric with a layer of fleece in the middle. You could use batting, too. But I have a ton of fleece left over from my fleece phase back in October. It's like a blanket around my neck!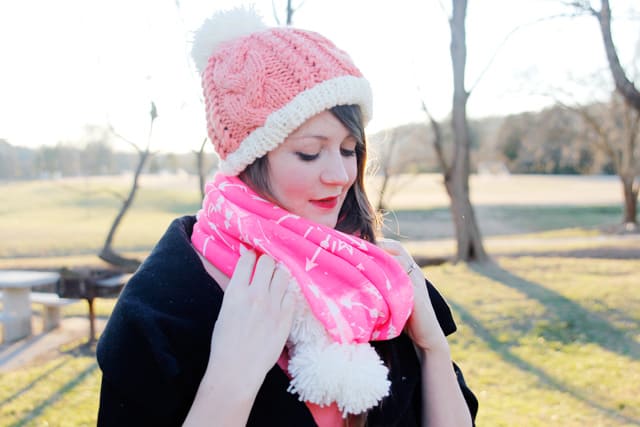 Materials:
1 yard interlock knit
fleece or batting
yarn
pom pom maker


Instructions:
Cut the interlock into two 11″ by 60″ rectangles. 
Make another rectangle with your fleece or batting.
Sew right sides together with your fleece backing one of the interlock rectangles. Leave an opening to turn. Turn and sew.
Make some pom poms, I used 4 on each end. Sew them onto the bottom edges.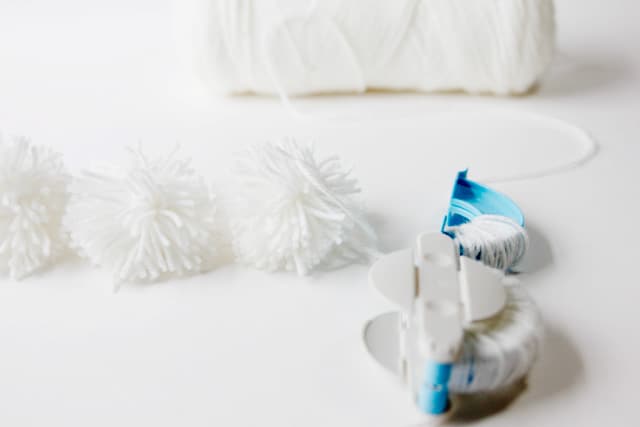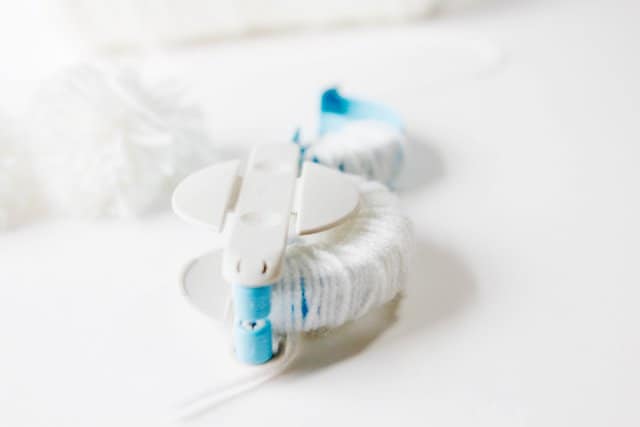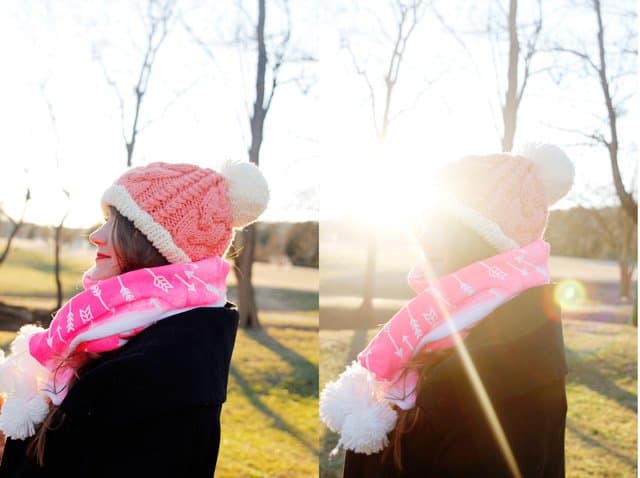 My huge pom hat is from oasap and it was the inspiration for the pom edged scarf. I love my pom pom maker, it's soooo easy. I might need some more projects to put a pom on!
So this scarf is nice and all and has kept my neck warm, but I keep staring at it hanging near the door thinking it would be more awesome as pants for Cohen. Wouldn't that be rad? We'll see what becomes of it, it is getting too warm for scarves, after all.
February's sew-for-me project is going to be a sew-a-long! I hope you'll join! (Details to come…)