Written by Vivian of Vivileen.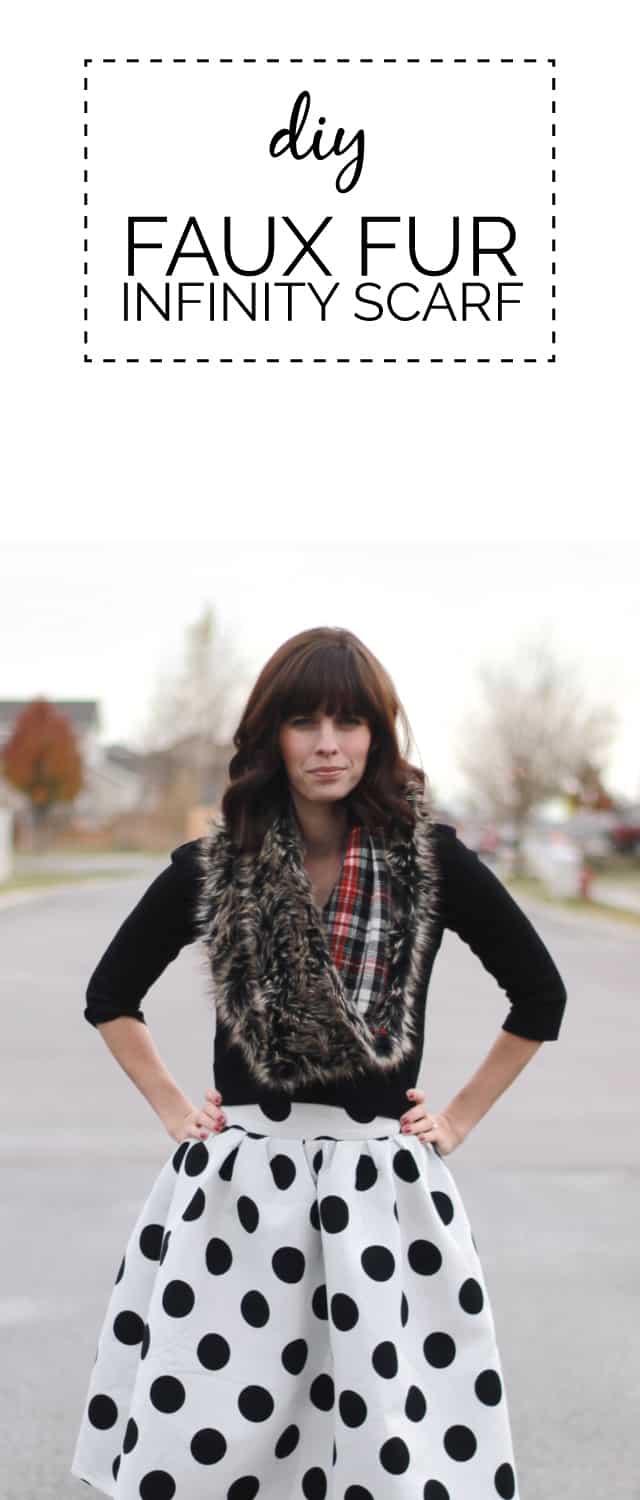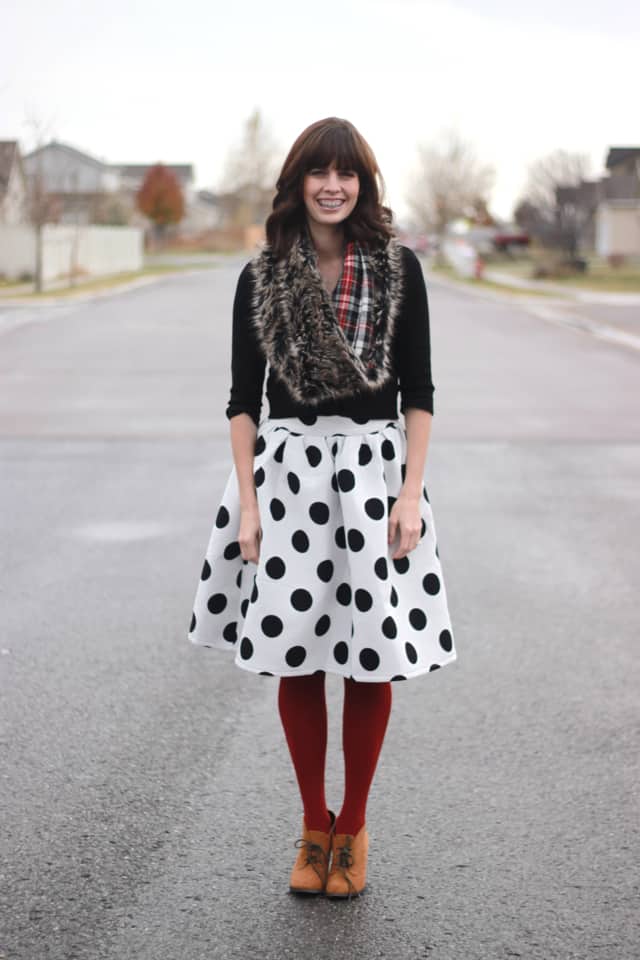 I love faux fur and plaid this season, and always love scarves.  I have a simple tutorial for you today for a lined faux fur scarf. You can even flip this and wear it with the plaid side out. It's still really cute that way, and extra warm and soft with the fur around your neck! I went to three different stores before I found the perfect faux fur, and I love the way it turned out!
I'm so excited to wear this scarf as the weather gets colder because it's so soft and warm.  It will make a great accessory for the upcoming holidays too! Fur always makes me feel a little fancy. :)
lined faux fur infinity scarf tutorial//
Materials:
1/2 yard faux fur
1/2 yard plaid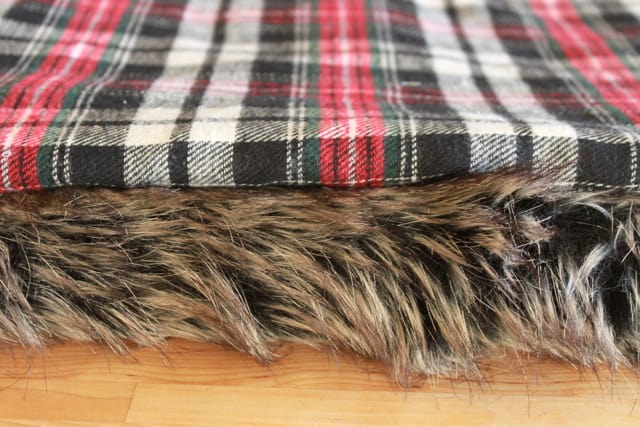 Cut a 14″ by 45″ rectangle from the fur and plaid fabric.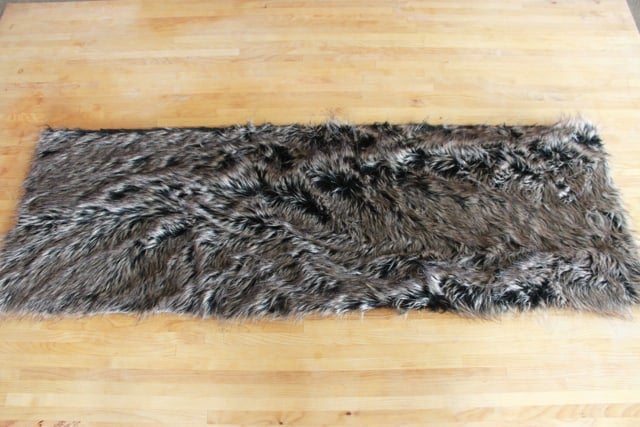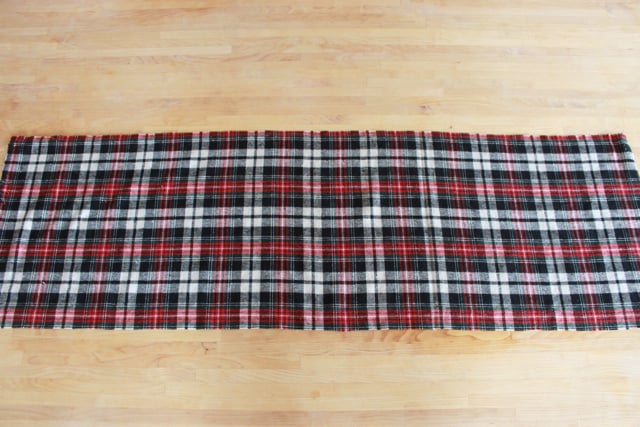 Place the rectangles right sides together and pin in place.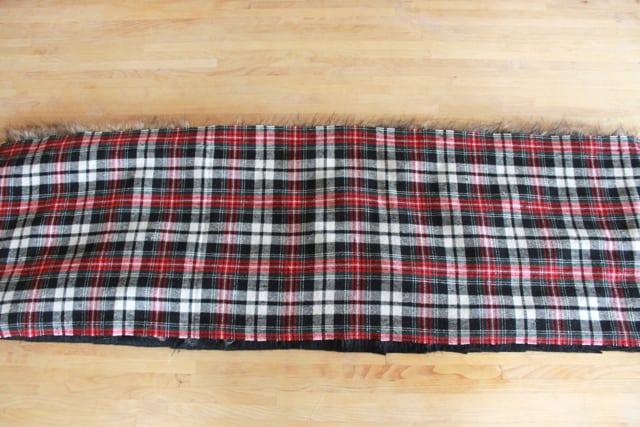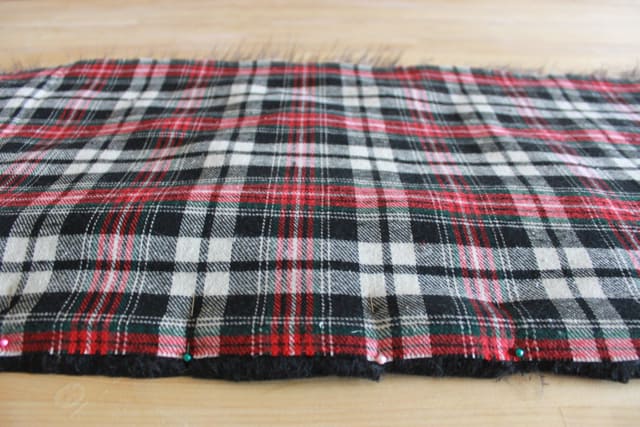 Sew along the long sides of the rectangles making a long tube.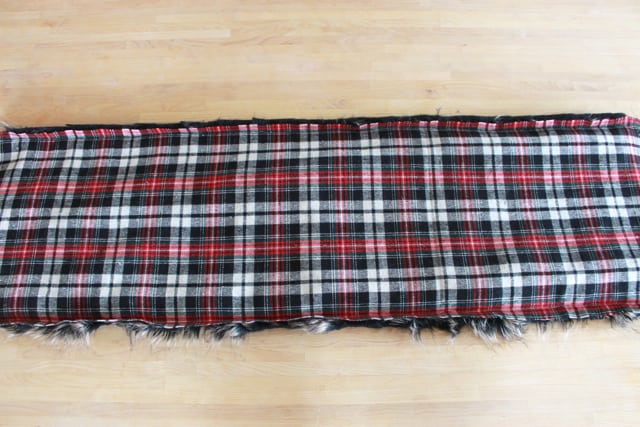 Turn the tube right side out so the fur is on the outside.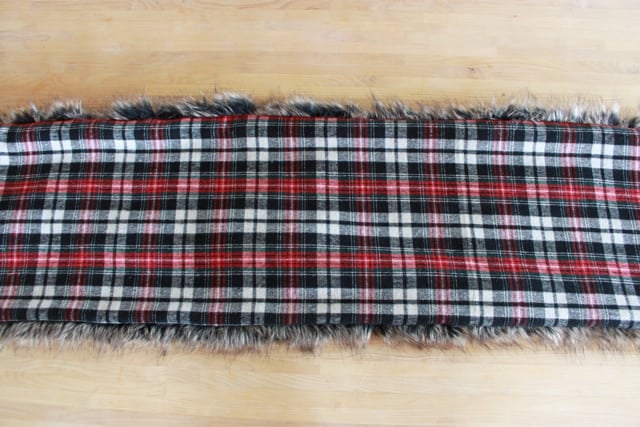 Closing the scarf is a little tricky, and hard to show in photos, so hopefully you will understand!  Basically you will be sewing the unfinished ends of the tube together in a circle.
Fold the tube in half so the unfinished ends are together, and the plaid is on the inside with right sides together.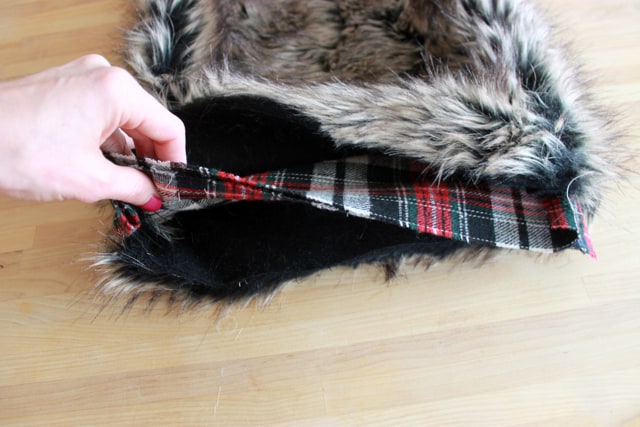 Pin the plaid fabric together, and continue around to pin the fur right sides together as far as you can go.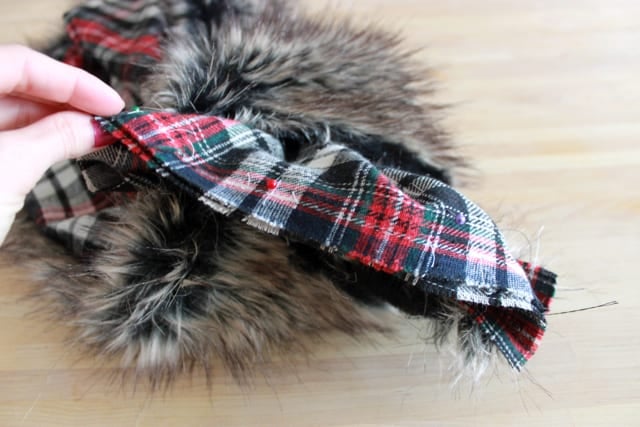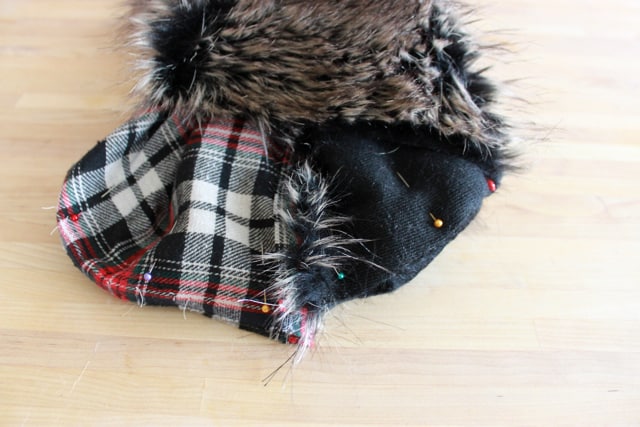 Sew the ends together in a circle, right sides together leaving a small opening in the fur.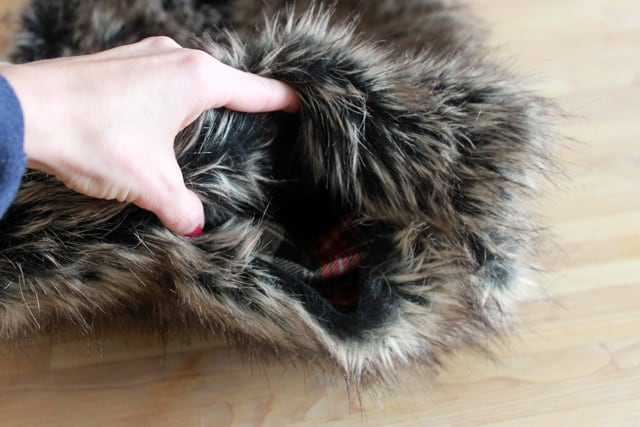 Hand stitch the fur closed and you're done! Don't worry about how pretty the hand stitching is because the fur will cover it up.