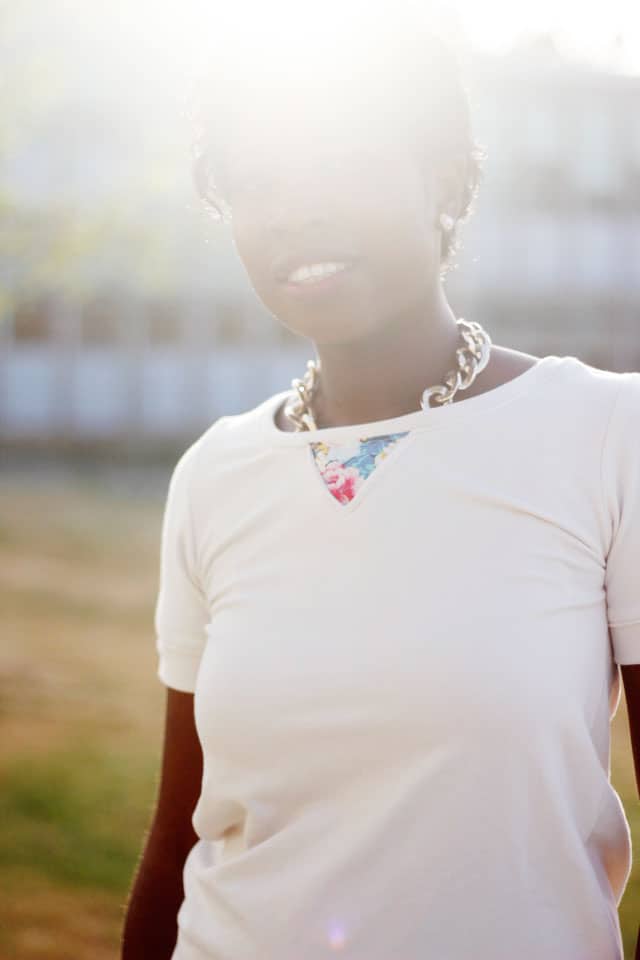 △ △ △ △ △ △ △ △ △ △ △ △ △ THE NEPTUNE TEE!  △ △ △ △ △ △ △ △ △ △ △ △ △
Today I thought I'd tell you all the details of the Neptune Tee! Since this was my contribution to the 8 Days a Week bundle, I know lots about it! I had such a fun time designing this shirt. It started out entirely different than it is now. I love it when that happens! Sometimes I have one idea that transforms into another, like patternmaking magic. UPDATE: the Neptune Tee is now available HERE!
I was planning to make just a basic slouchy tee (which I did, see yesterday's post!). But then I watched The Veronica Mars
 movie (for like the 5th time…..any Marshmallows out there? SO. GOOD.) In one scene, where Mac is at the high school reunion, you get a quick glimse at the back of her shirt! She has a cool triangle cutout on the back. Inspiration is a funny thing that I can't always explain. But this time, I was directly inspired by that triangle cutout! So I went back into my sewing room and added a little Veronica Mars flair.
Neptune, CA is the fictional town that Veronica Mars takes place in. So I thought it would be the perfect thing to call the pattern. The Neptune Tee was born. If you haven't watched The Veronica Mars Series
, it is free on Amazon Prime and it is so good!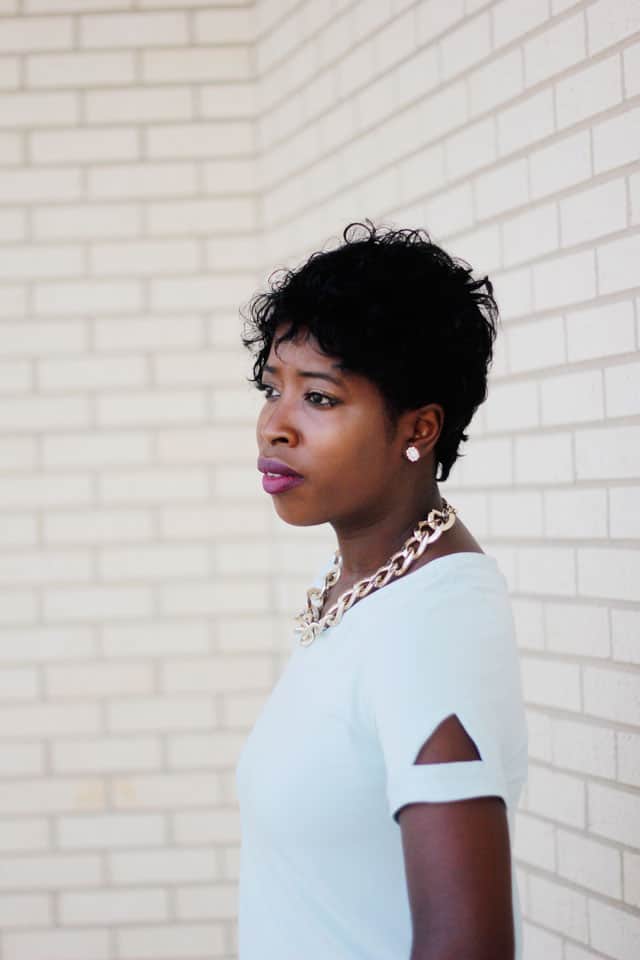 I added a triangle cutout option to the back of the shirt, the front of the shirt and also the sleeves! You can pick and choose where you want the cutouts and what you want to do with them. You can add fabric insets into the triangle space, which is a fun way to use your favorite fabric scraps. You can even use lace! So there are lots of fun options for this tee! The shirt pattern is for knits, but any fabric can be used for the triangle insets. These photos include the blue tee with cutouts at the sleeves and back. And the cream colored tee with floral fabric insets.
If you're making this shirt with the triangle cutouts, I recommend a sturdier knit fabric. Thin knits won't work quite as well as a thicker knit will for the bands. But if you're making a basic tee, any knit fabric will work great!