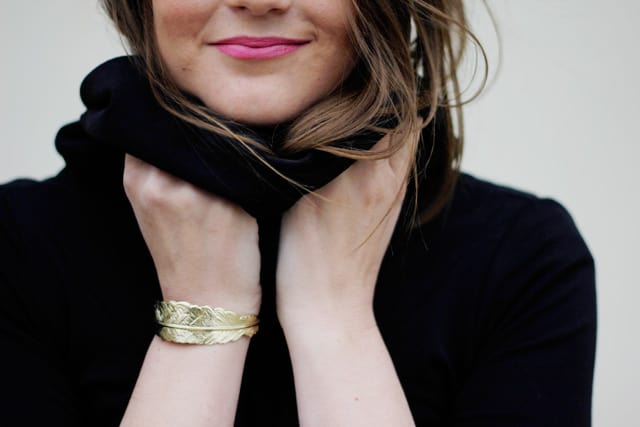 Here's my City Girl Frock in dress form! The dress pattern pieces are included in the pattern! That means you can make a TOP, TUNIC or DRESS! 3 patterns in one! The pattern also comes with instructions and pattern pieces for a sash, but I belted it or wore it plain here.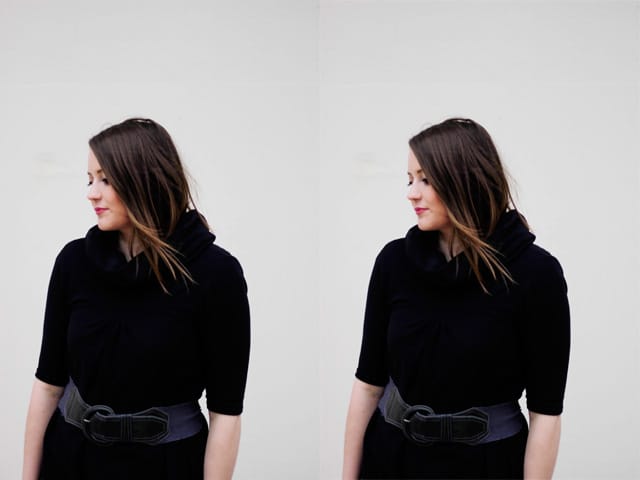 This fabric is a sturdy double knit which is perfect for the shape of the dress! Check out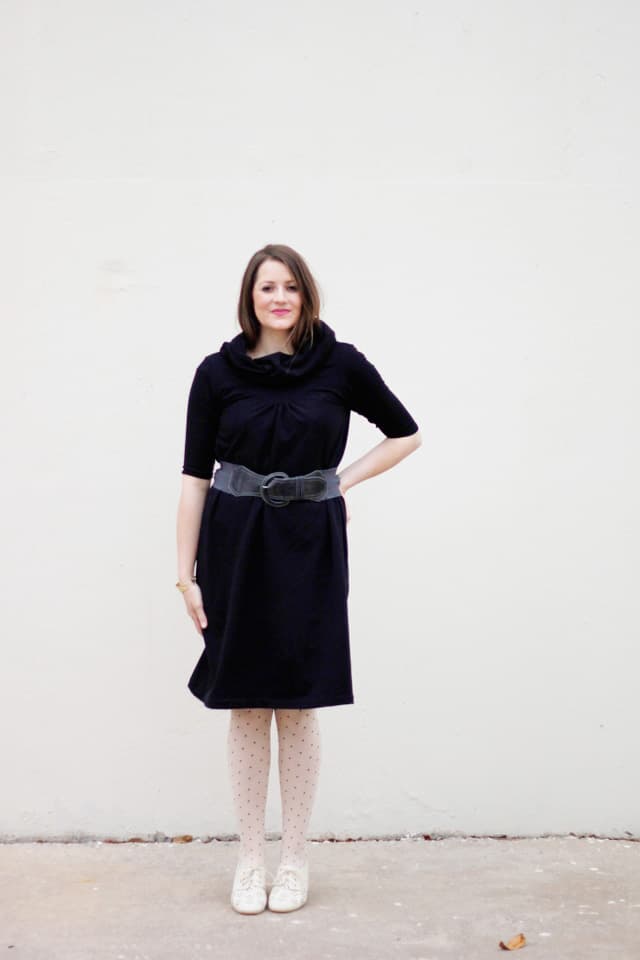 In case you were wondering, this pattern is totally maternity compatible! Half of my testers happened to be pregnant and it totally worked! It should carry you through the second and into the third trimester! Maybe all the way, depending on how you carry. I always get HUGER than huge, so I'm not sure if I could make it all the way to 40 weeks, haha! I am not pregnant and it's just a comfy, easy dress for me.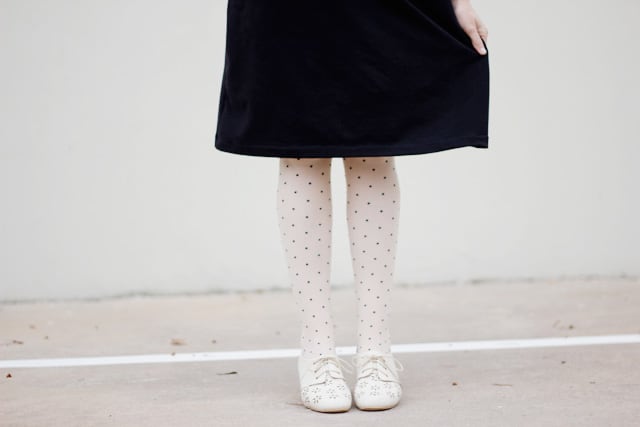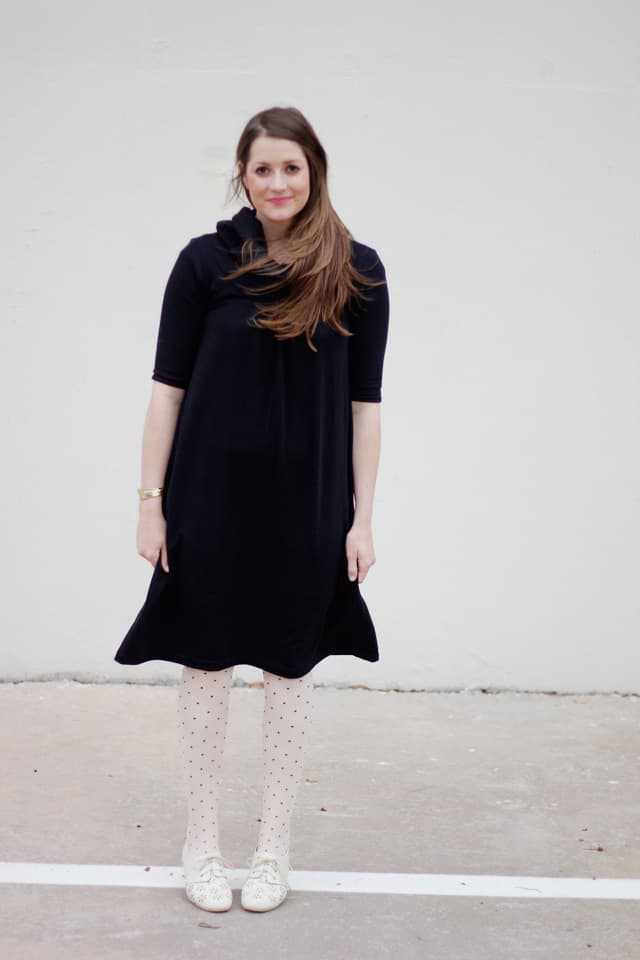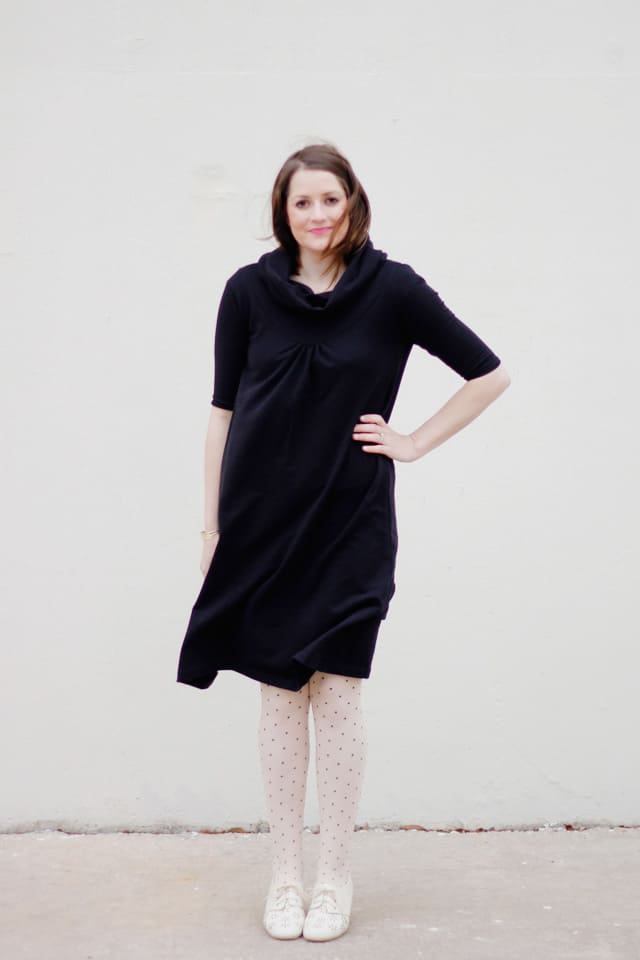 Polka dot tights from Forever 21, or make your own with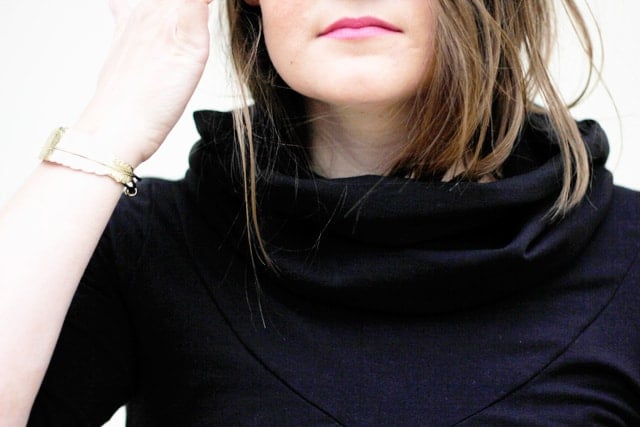 The Just Add Jeans collection (or in this case..tights!) is only available for a few more days! Grab yours now!