I previewed this dress on Instagram, so if you follow me there you may recognize this fabric combo.
I used the Norah Dress Pattern by Mouse House Creations for this dress. I'm so in love! Isn't it the sweetest? That collar! I'm kicking myself for not making this dress sooner.
I went for an unexpected fabric combination with a Japanese Cherry Print that I found in Nashville and grey chambray. I figured that grey goes with anything and I didn't really feel like using a bright pink or bright yellow fabric to match the fabric. I love how it turned out. The back has a little white scallop button and loop. Instead of lining it I made a facing. I didn't have enough grey fabric for a partial lining, so I improvised there.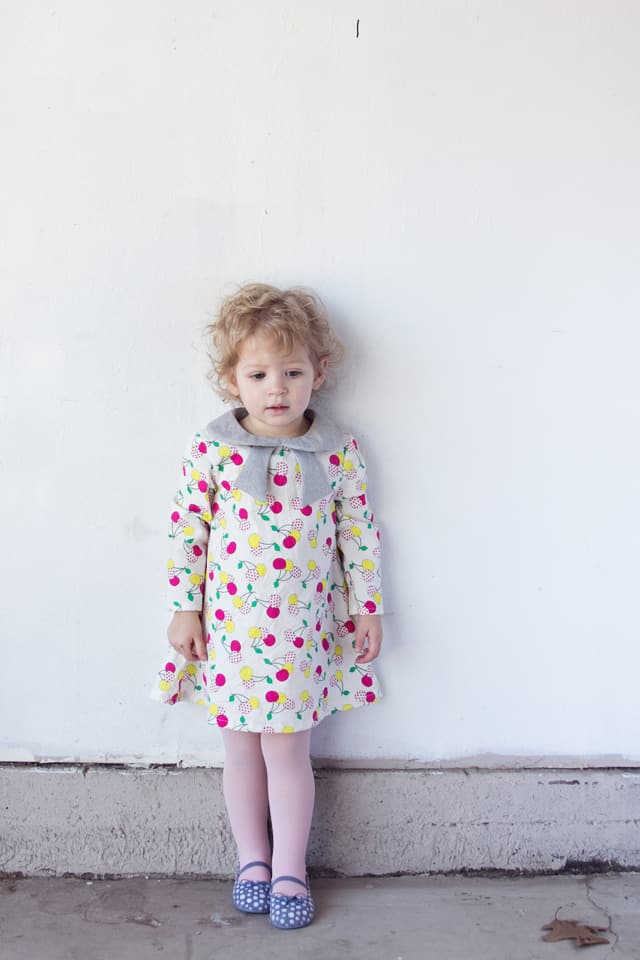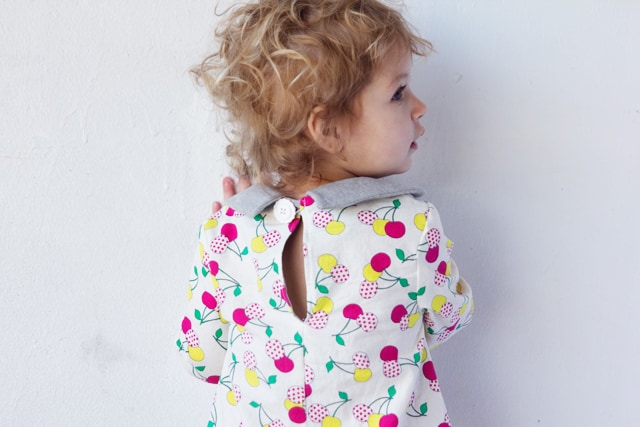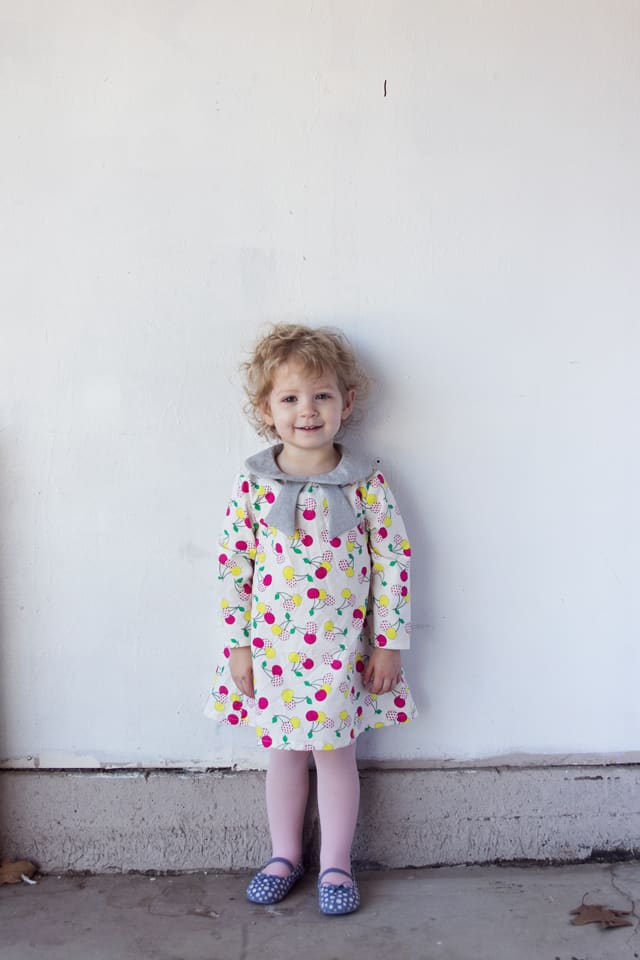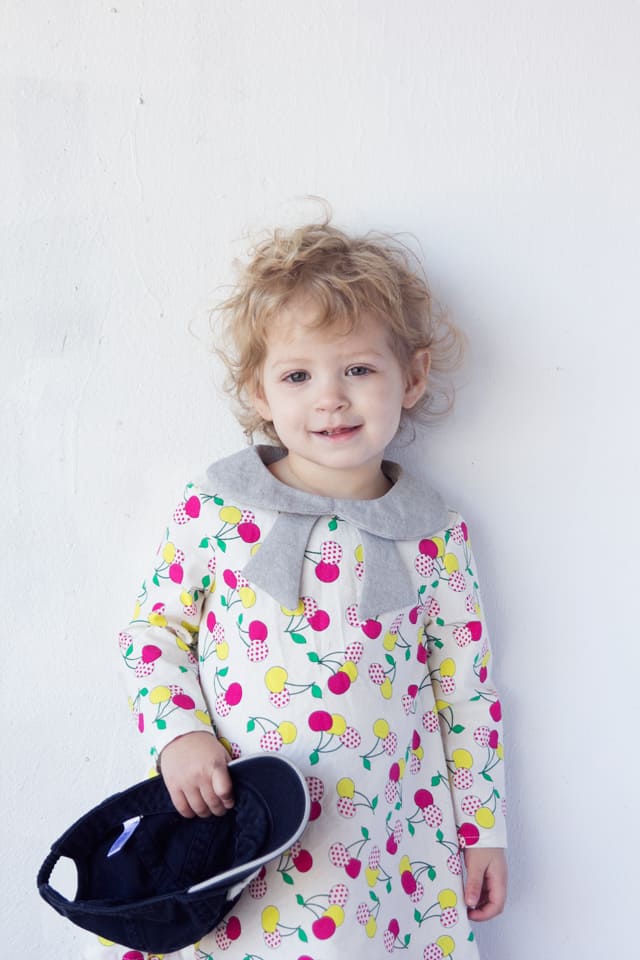 New favorite baby dress! I felt like pink tights and polka dot shoes were the only way to finish this outfit ;) .
You've probably noticed a running theme in my last few posts, this is also a part of the Ultimate DIY Bundle! But today is the VERY LAST DAY EVER to purchase it. You'll get 11 awesome sewing patterns (with over 75 resources total, ebooks, printables, etc) , a free Craftsy class, some online gift cards, PLUS you can pick an additional See Kate Sew kids pattern as a thank you! Just email me your receipt and pick a pattern! Grab the bundle HERE!