It's outerwear week at Project Run and Play. 
I wrote lots of details in my entry over at pr+p. I mostly just want to show you more pictures in this post!
This photoshoot was really fun. We just went in a little patch of trees and I handed Kaitlyn a basket of apples. She is such a little actress and acted out little red riding hood for me. She is adorable! I think the way she played really shows the fun swing of the coat. 
I focused on little details for this coat. It was really fun to make. I even dusted off my silkscreen and printed the lining.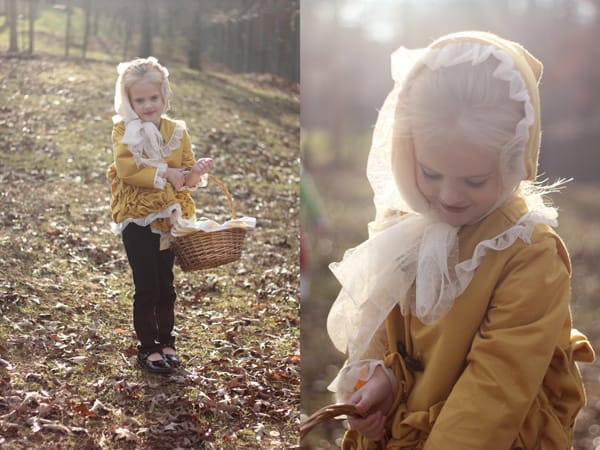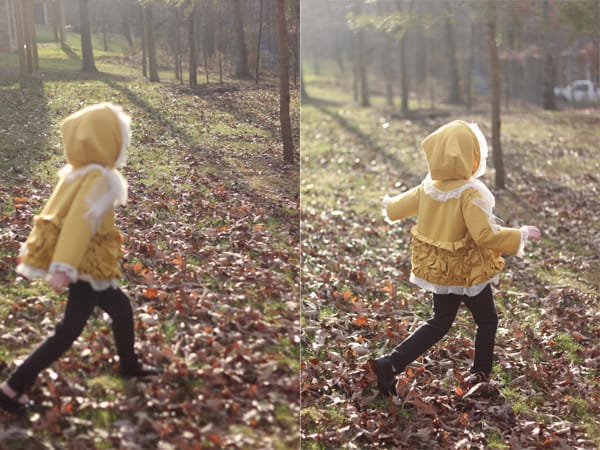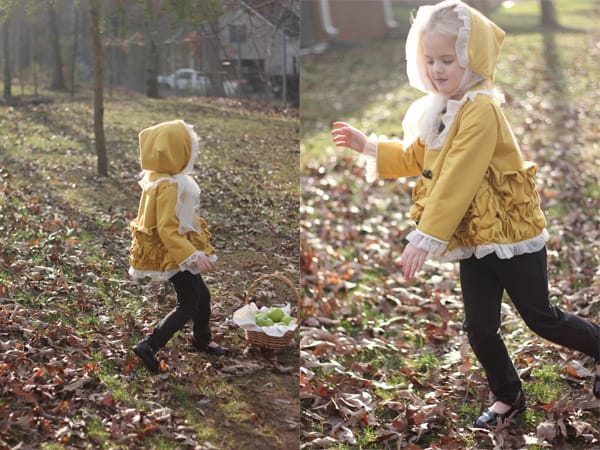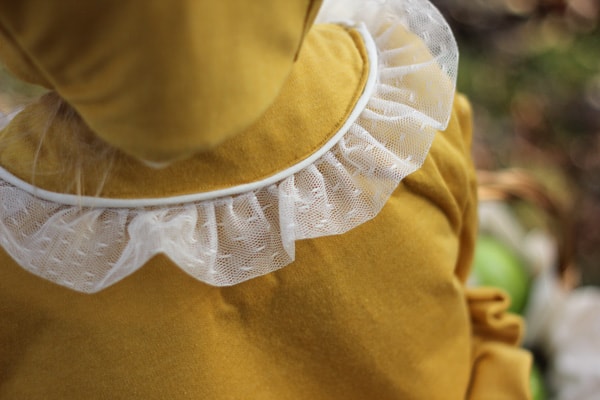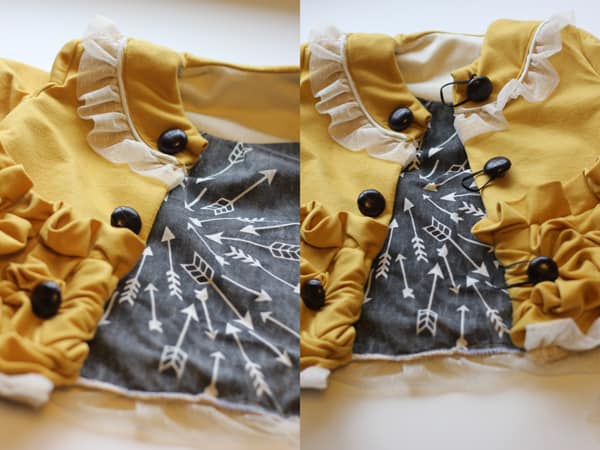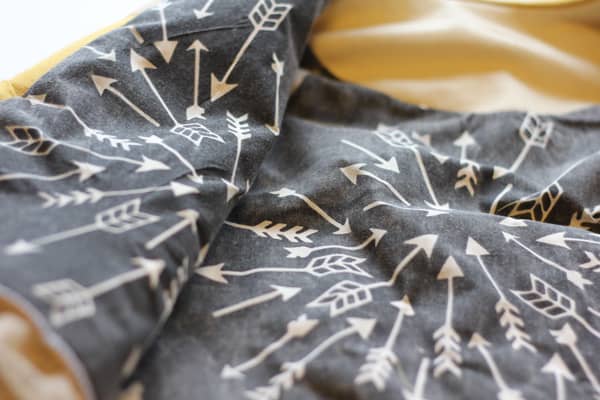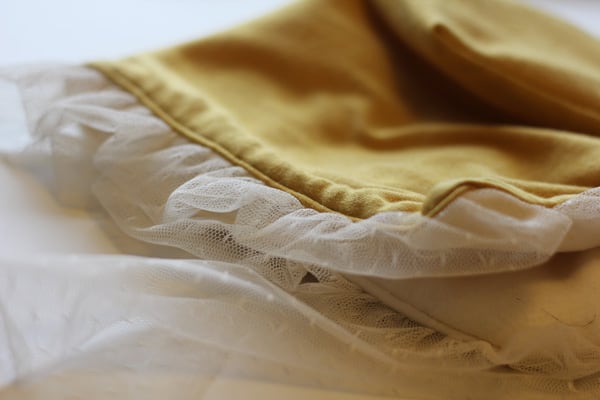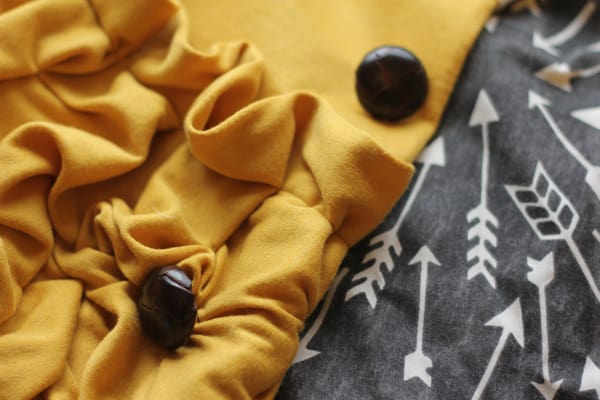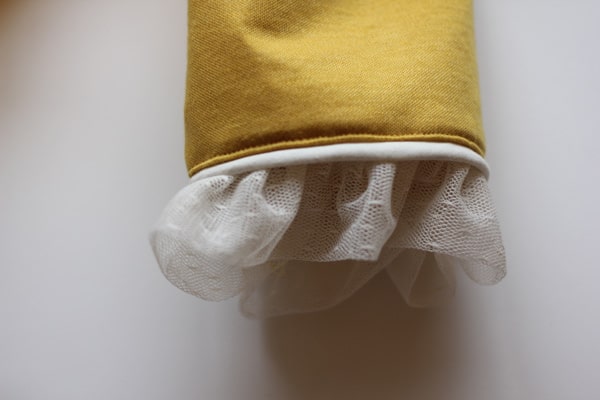 I interfaced the body and sleeves to give it some structure for the "swing." I also piped the collar (which is sewn down) and the sleeve cuffs.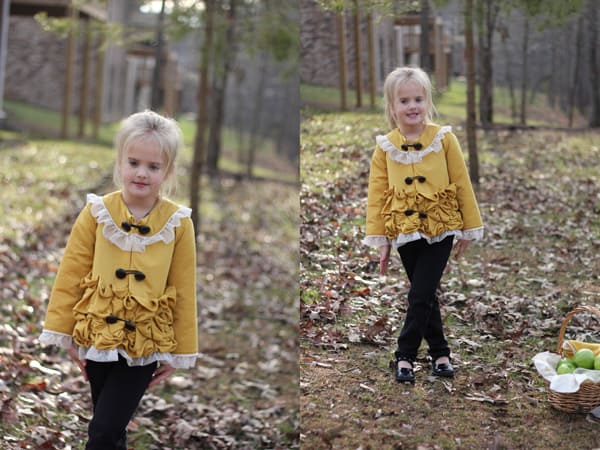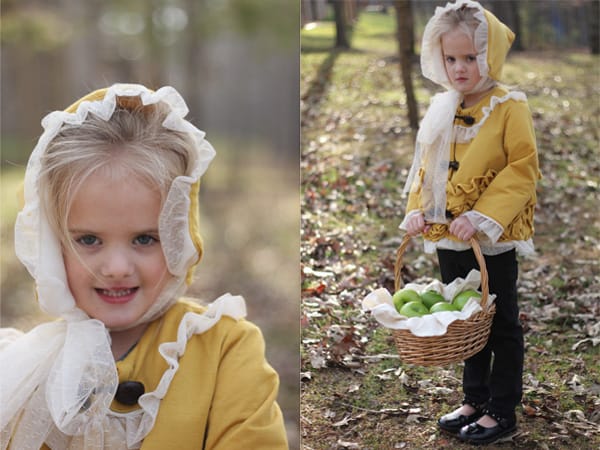 Go vote here. Thanks! I'll show you how to silkscreen next week. It's so fun.