Hey cute little cactus! This little cactus is actually a pincushion. If you've ever thought that your yellow pins needed a pincushion cactus to hang out it, it's your lucky day! This cactus shaped pincushion is so easy to make!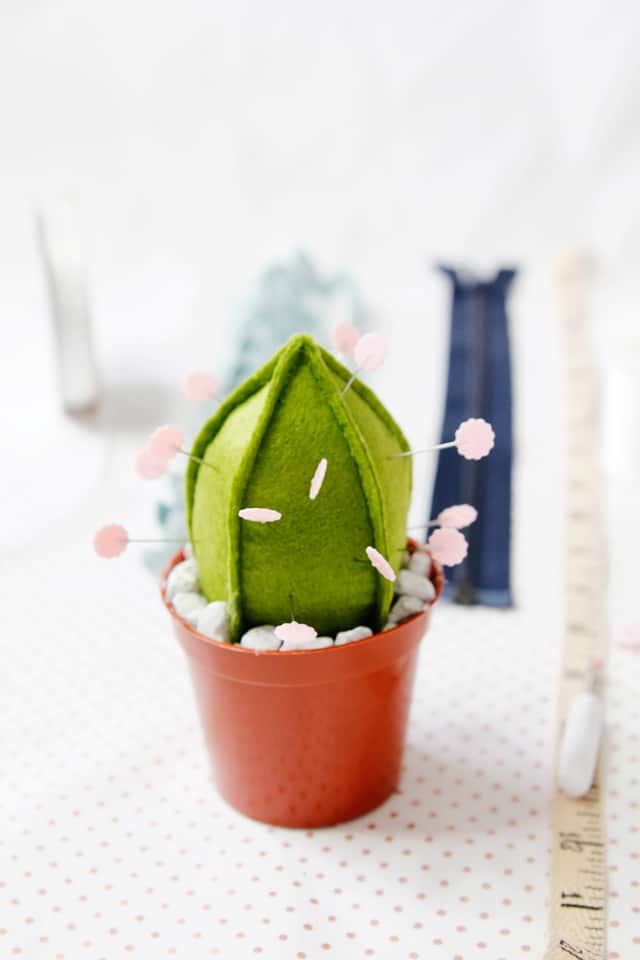 I love the look of basic yellow pins in the cactus, they look just like little yellow buds.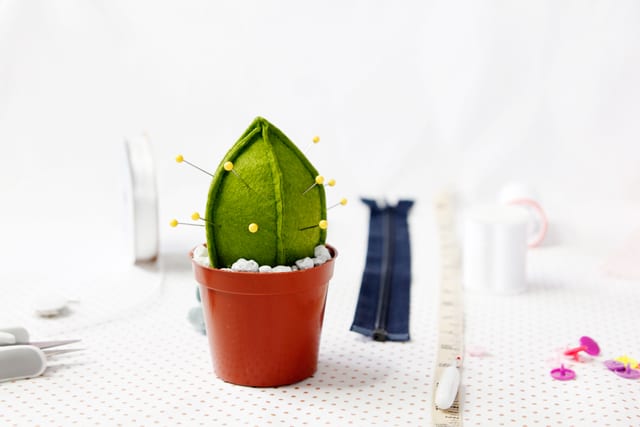 I also loved the idea of putting flower pins in there for a blooming cactus or plain metal pins for basic spikes.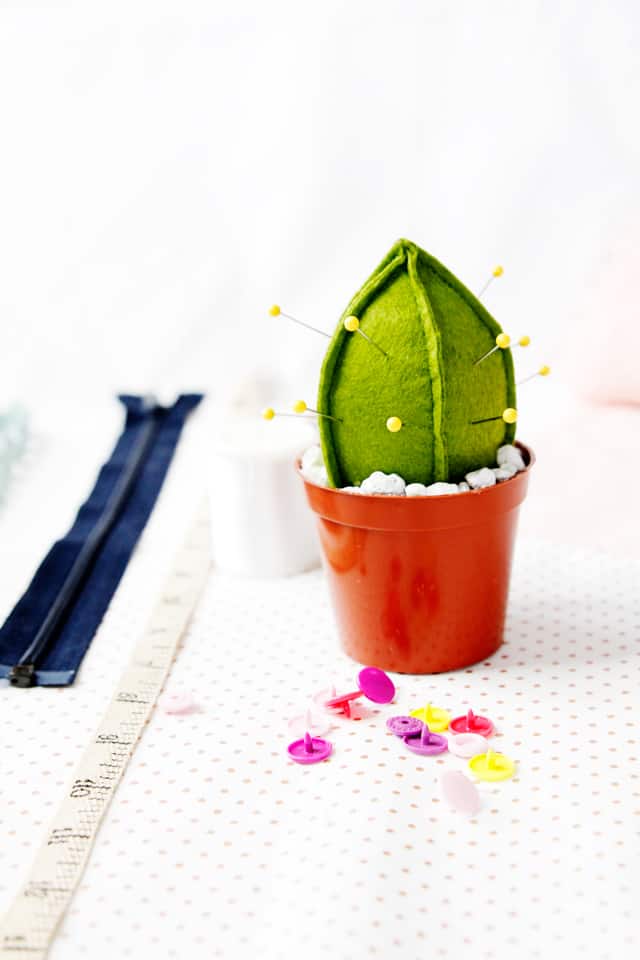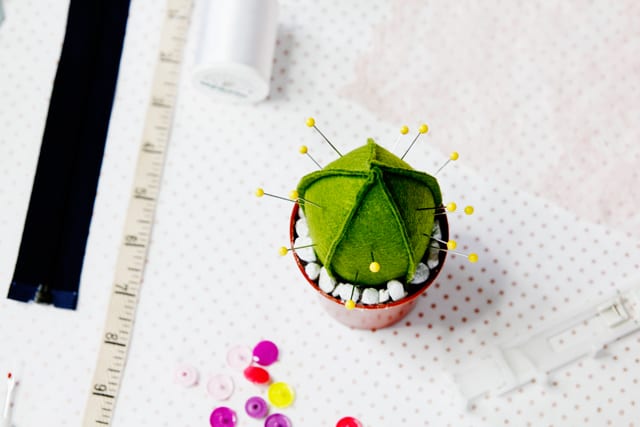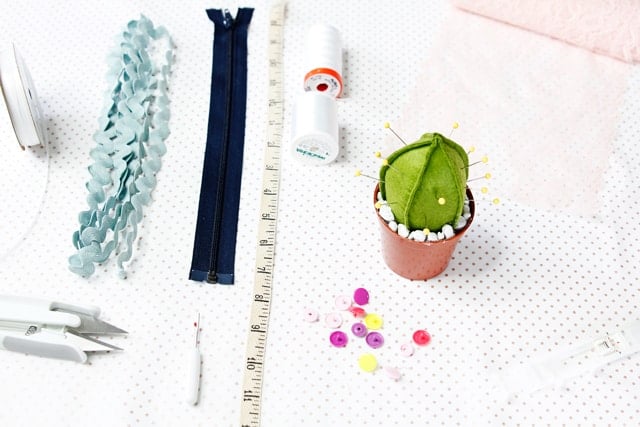 These pink ones are super cute. I used my machine for this project, but it could also be a great hand-sewing project to do in front of the TV or while traveling.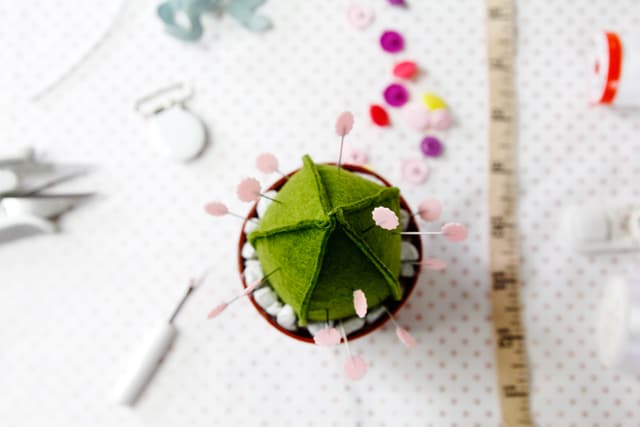 Cactus Pincushion Materials 

–Cricut Felt, this pack comes with 2 shades of green to choose from. You need about 1/2 a sheet for this little cactus
–Fiberfill stuffing
-matching thread
-3″ plastic pot (or terra cotta if you want it to be heavier)
–fishtank rocks (optional)
-plain pins, yellow pins or flower pins
-SVG file for cutting with the Cricut Maker OR
-PDF file for cutting by hand
If the above templates don't work, try entering your info in this form to access the files: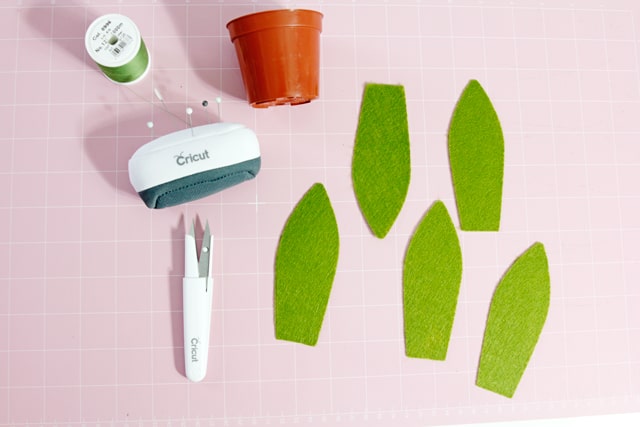 Cactus Pincushion Instructions
Cut out 5 cactus segments.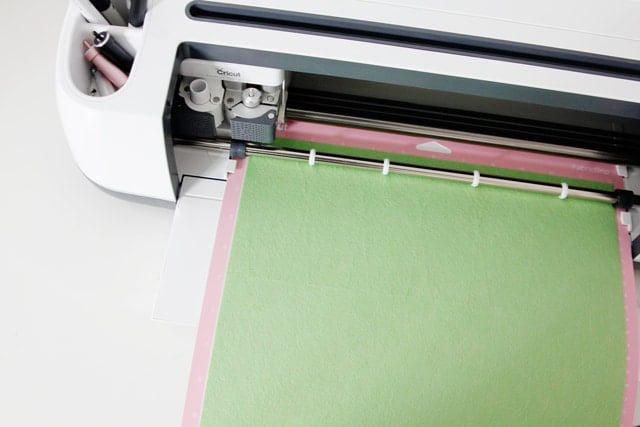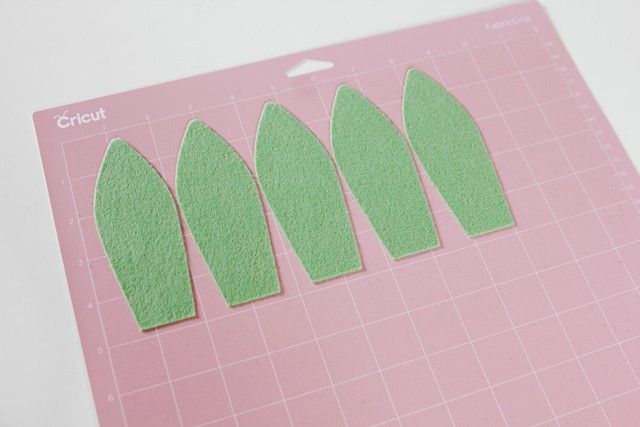 Sew segments together, one by one along the long side edge.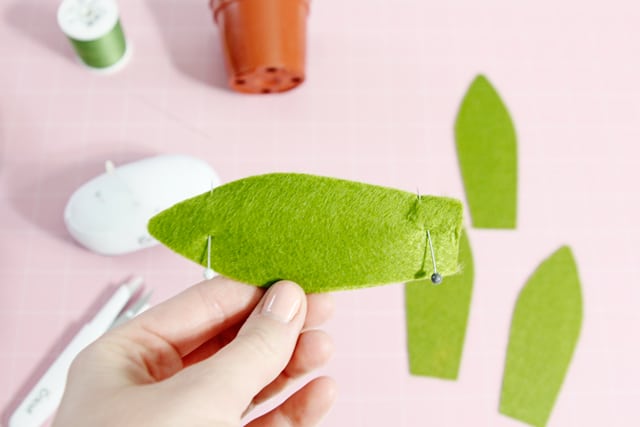 Use a scant 1/4″ seam allowance and be sure to backstitch at each end.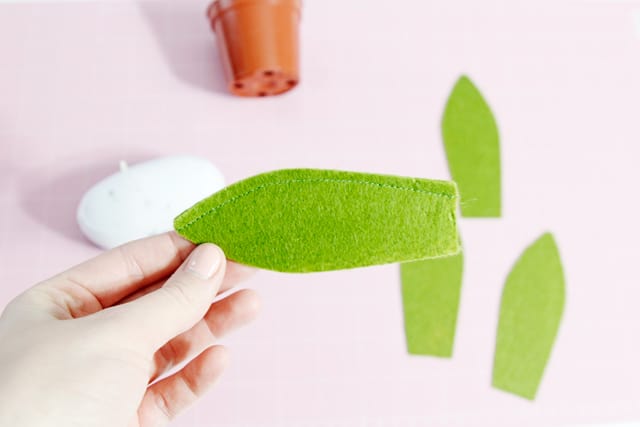 Continue sewing the segments together.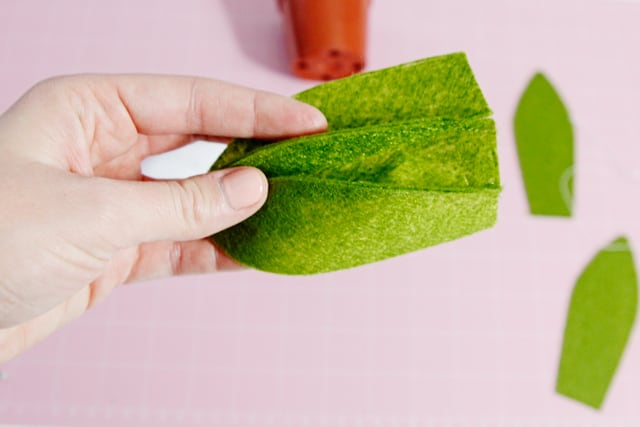 When you've got 5 sewn together, sew the cactus together, joining the first and last segments. The seam allowances will remain on the outside of the cactus.
Now you're ready to stuff!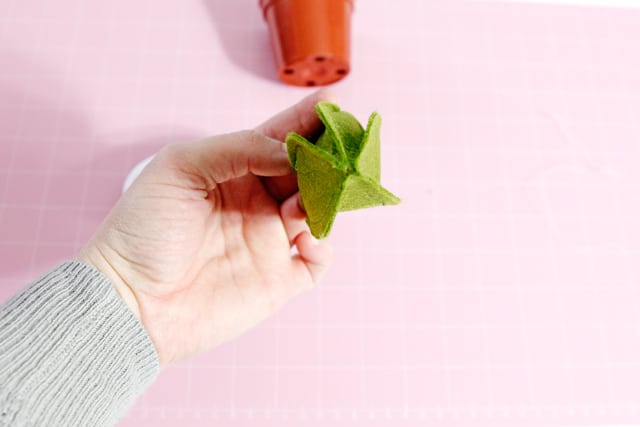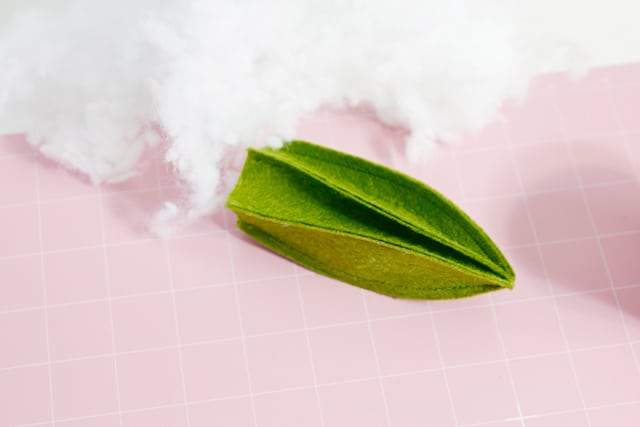 Stuff the pincushion as much as you can and then trim the seam allowances down to about 1/8″.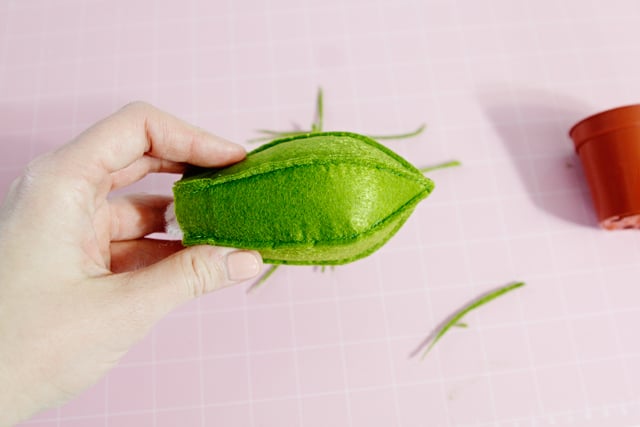 Use a hand needle to roughly sew the bottom together. Just do a few quick whipstitches and tie a knot so there is a bit of a base to glue.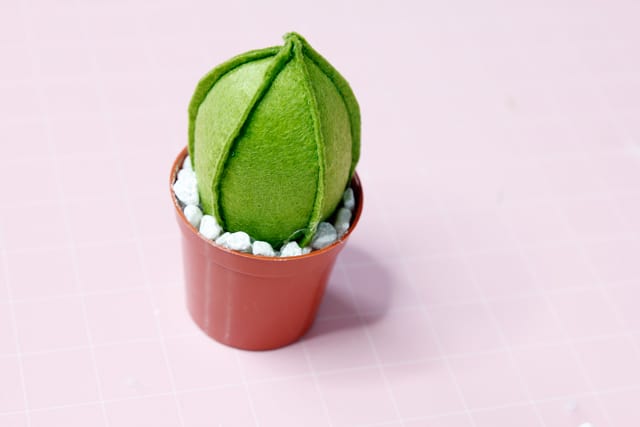 Use a hot glue gun to glue it to the felt bottom of the pot. Use lots of glue and push it in.
Stuff fish tank rocks into the pot. Glue a top layer of rocks along the top so they rocks stay put.
And you're done! Stick a few pins in and you've got yourself a cute little pincushion cactus!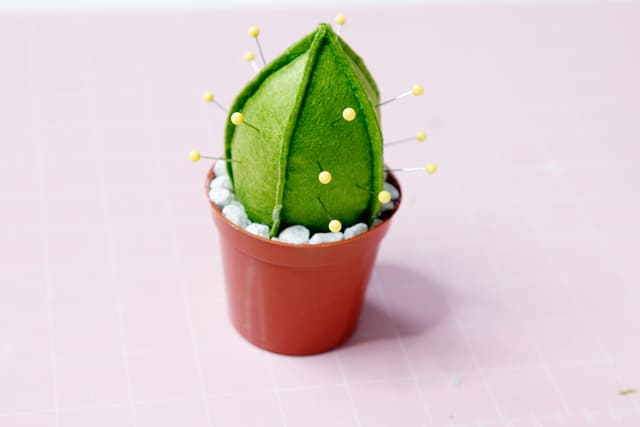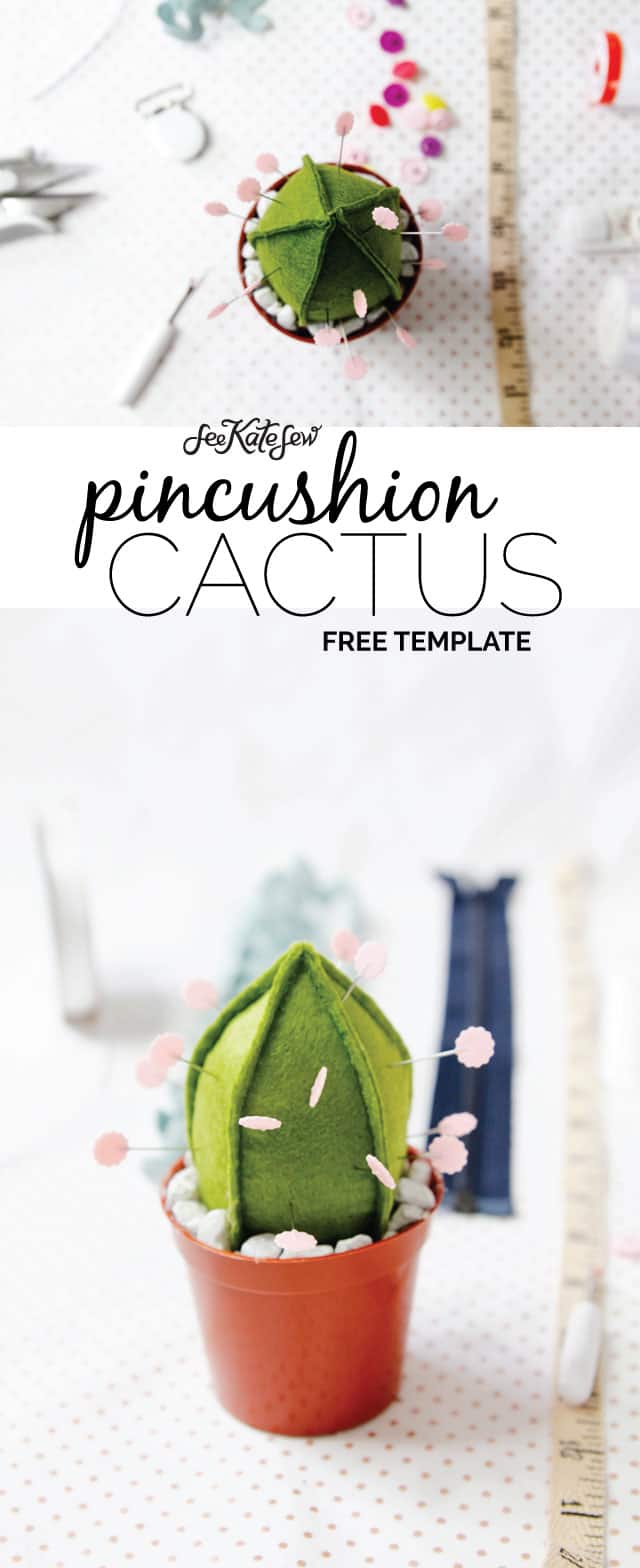 This post contains affiliate links, thank you for supporting my site!
SaveSave