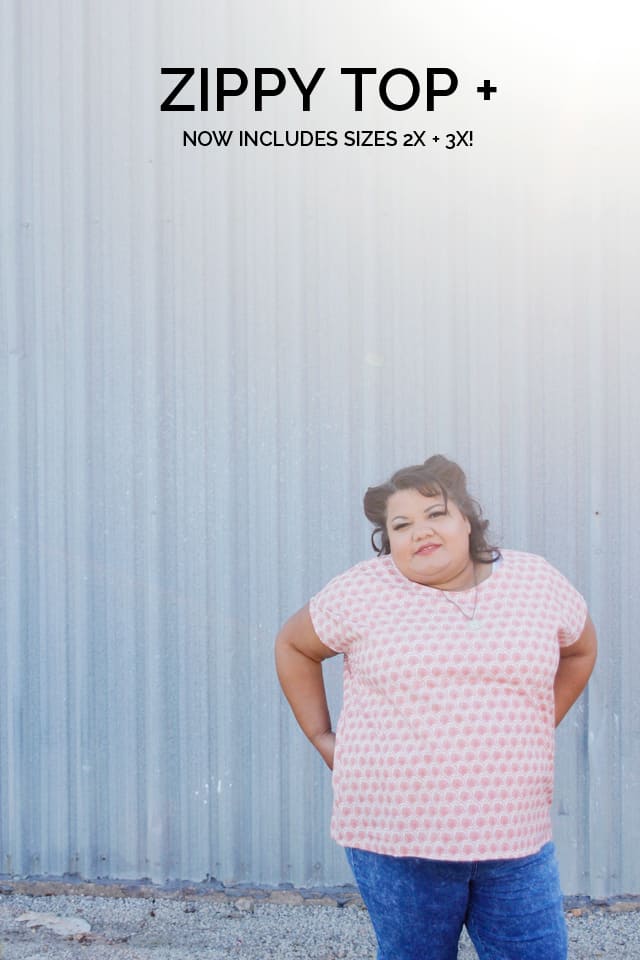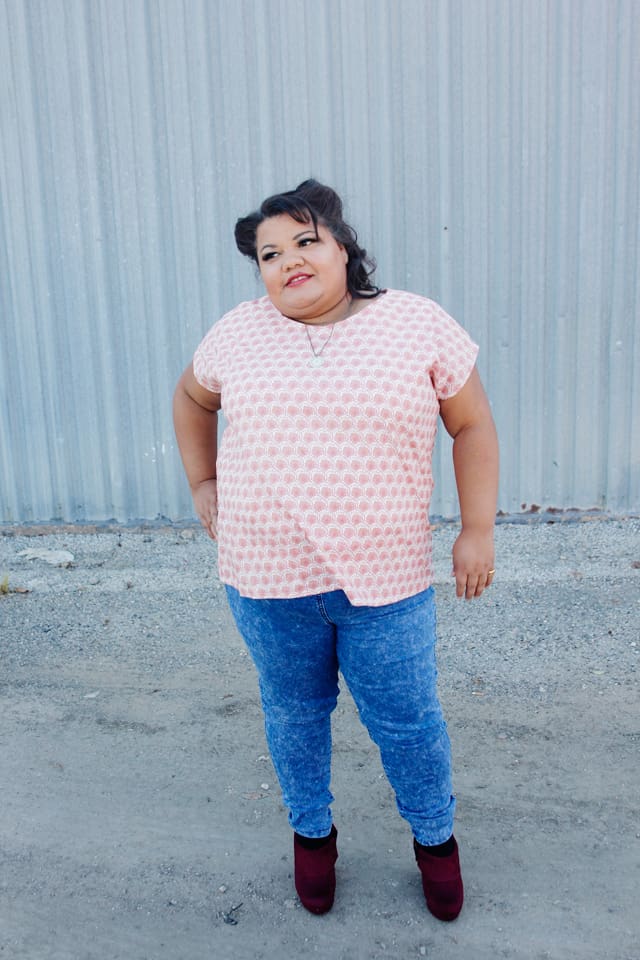 I introduced my first PLUS sized patterns a few weeks ago with the IT GIRL lookbook. The
ICON coat and the DREAMER top!! I'm thrilled to launch extended sizes on the ZIPPY top today! I enlisted my curvy friend Cecilia to show you how you can style these patterns this fall! We did a little retro updo for this photoshoot, I think it's really cute! I love how flattering this top is on EVERYONE! I do have quite the collection of zippy tops of my own, with a few more hacks coming!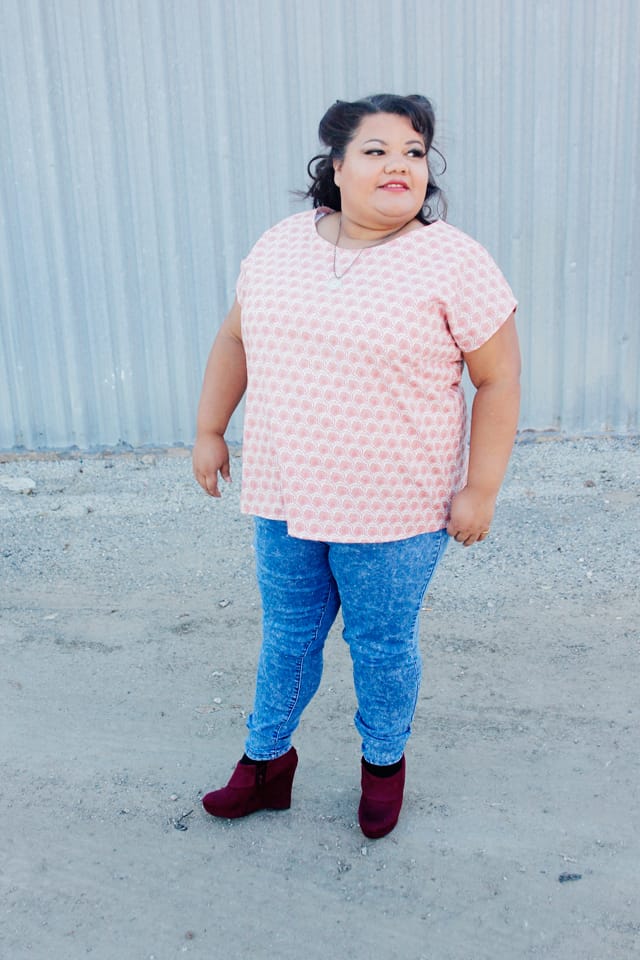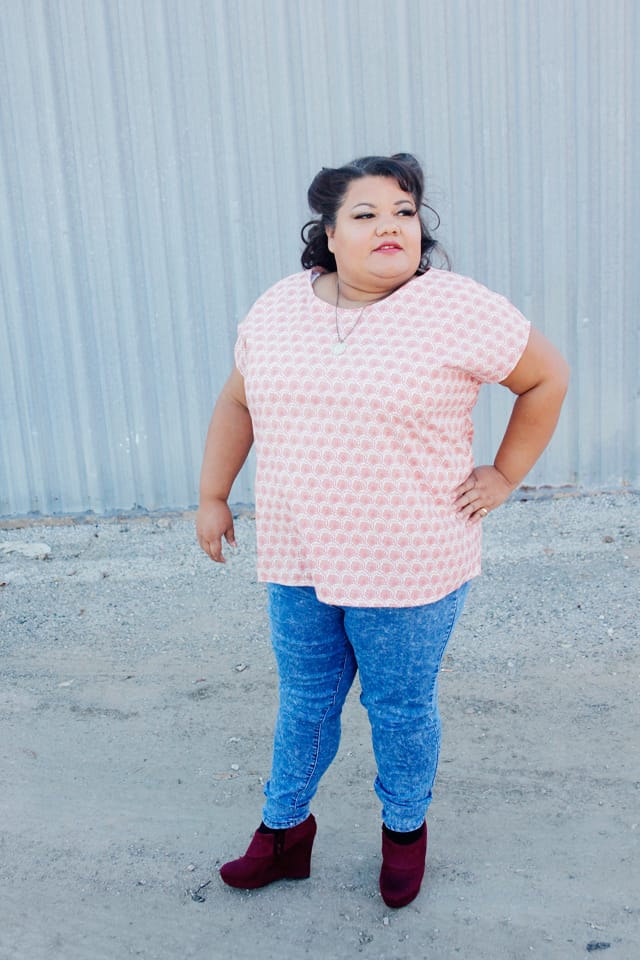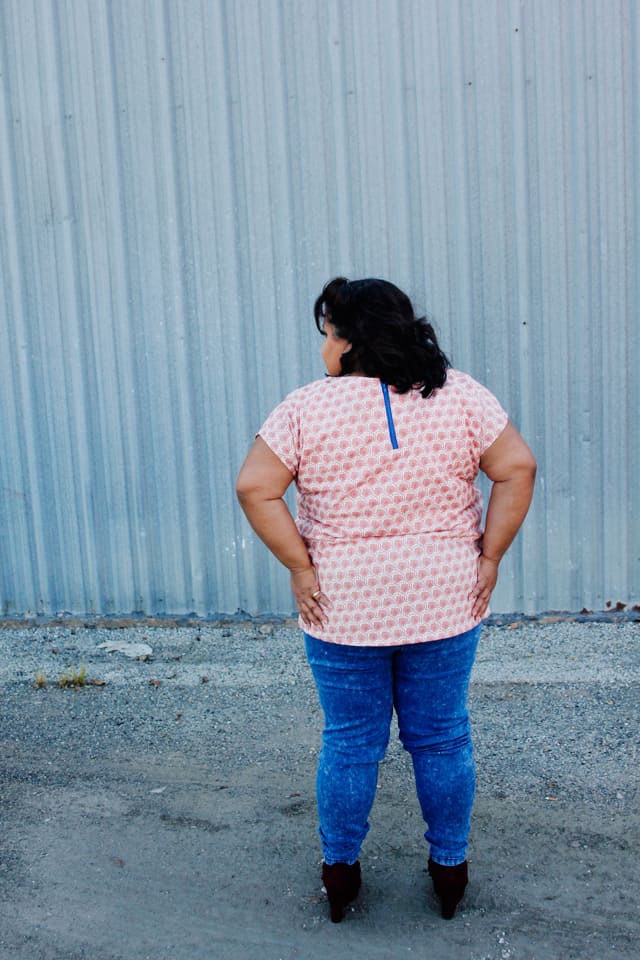 I used a pretty red and white cotton with a cobalt blue zipper. It looks awesome with acid washed jeggings and cute booties!