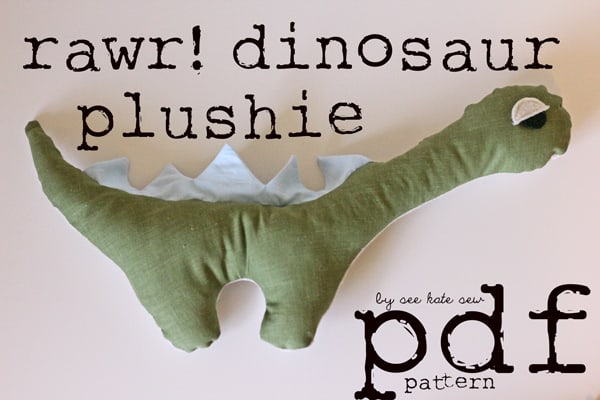 I made a few dinosaurs for Little C's birthday party. They were great decoration and now they are fun to play with. I turned it into a pattern so the world can be full of handmade dino plushies!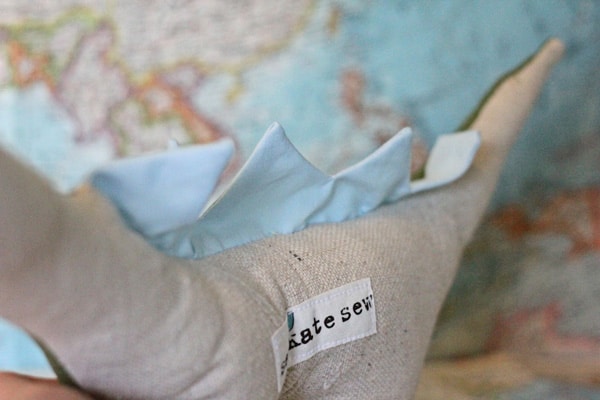 These dinosaurs are an abstract species that I imagined up. (In case you were wondering what kind of dinosaur it is supposed to be. Sorta a mix.) They say "rawr" wherever they go. They can be made in any colors and have kid-friendly felt eyes and wavy spikes! Despite their mellow looks, these dinos are full of enthusiasm! RAWR!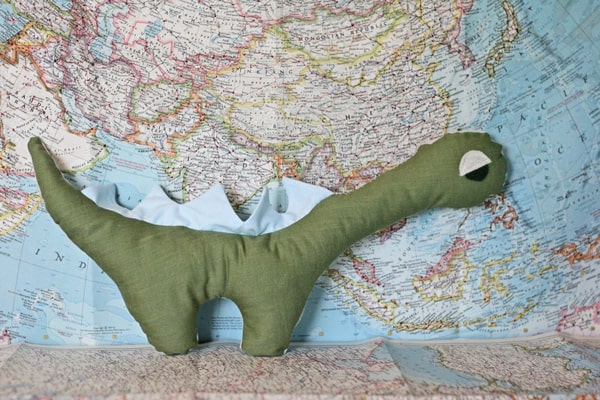 Pattern Information:
-Contains 16 pages in full color!
-Full size pattern pieces with two spike options
-Suitable for advanced beginners on up.
-This dinosaur has been designed to be kid-friendly. However, please supervise your child during use.
-Pattern will be emailed to your paypal email address within 24 hours of purchase.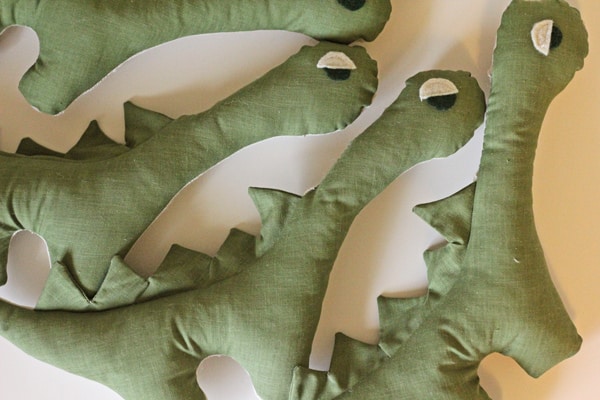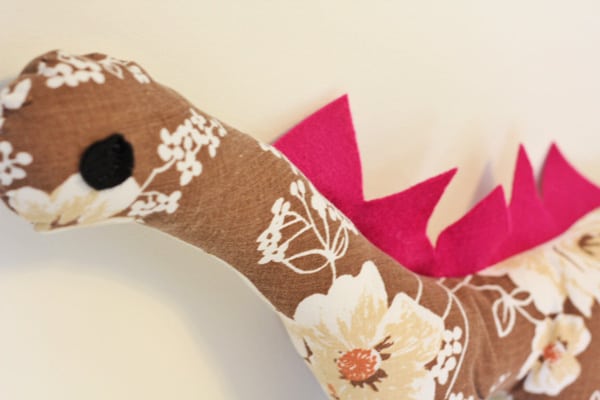 I opened a shiny
new big cartel shop
to put my patterns in. They are a little cheaper here than on etsy, a special blog reader price. (Imagine what you can do with that extra 50 cents!)
I had a few of my pattern testers give the dinosaur pattern a go before releasing it to the world. Look what they made!
Taylor from Taylor Made made this awesome tie dye dino! Her little boy is adorable also!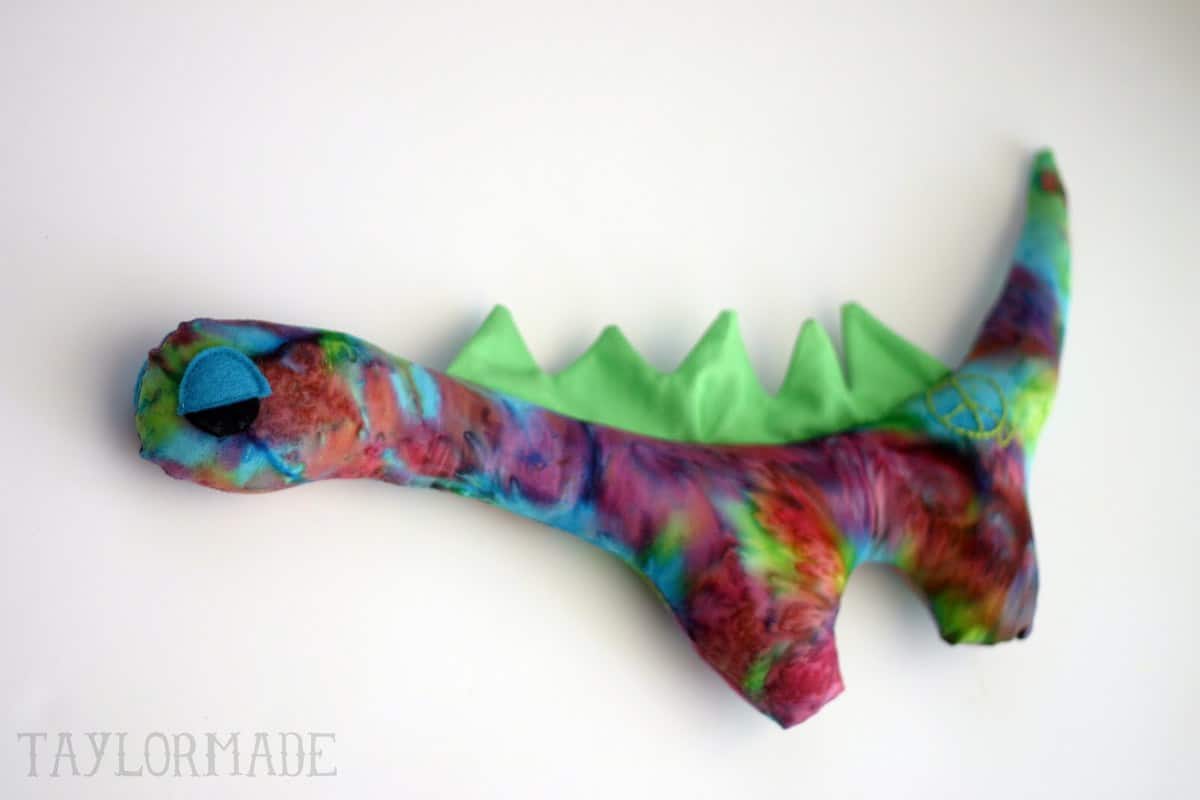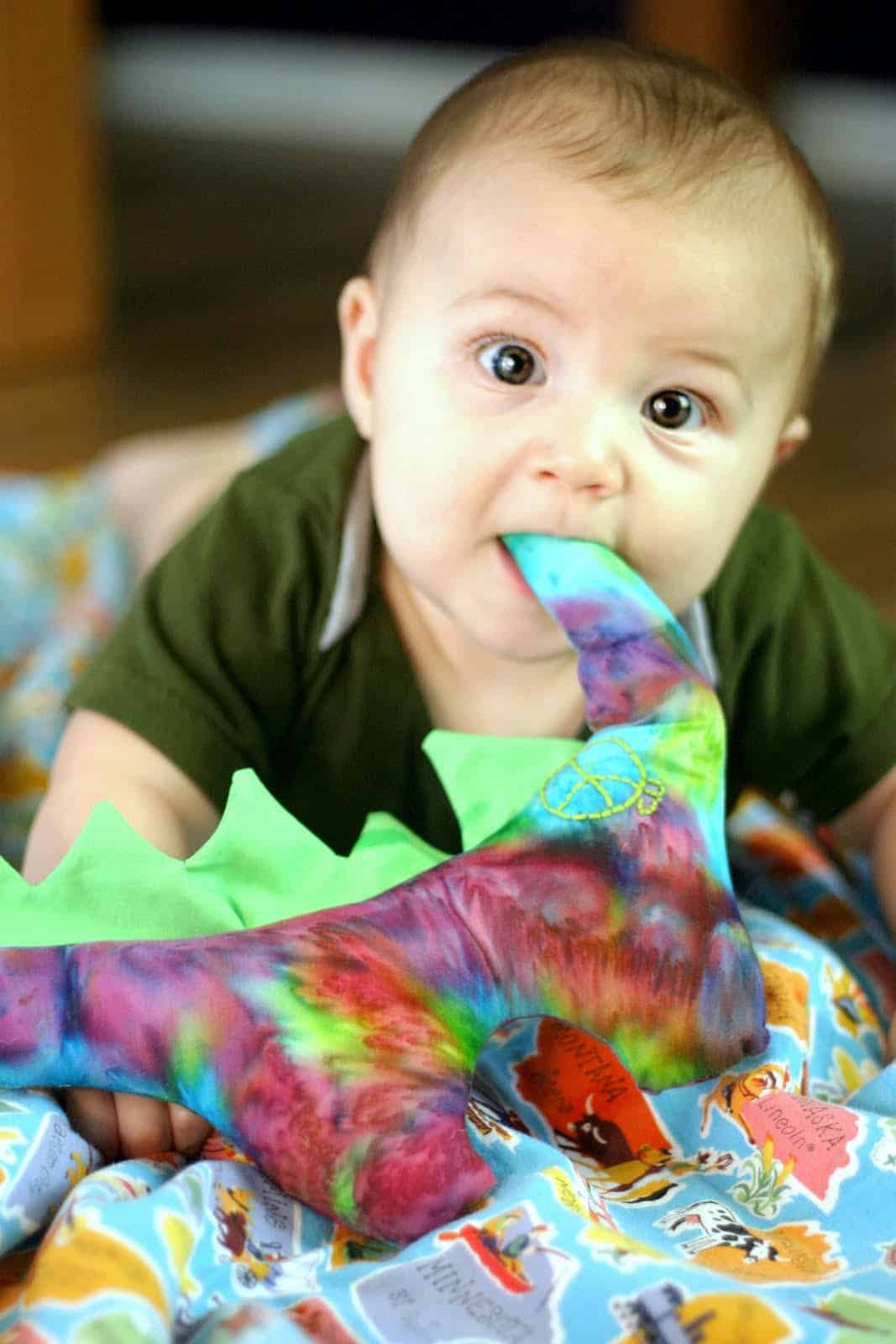 …
Meredith from Haute to Sew made a plaid dino! I love preppy!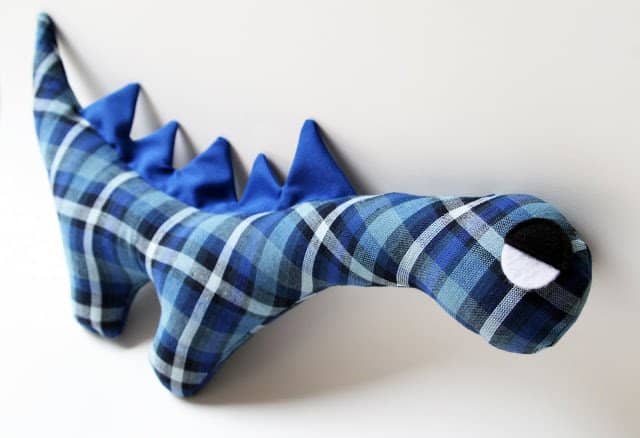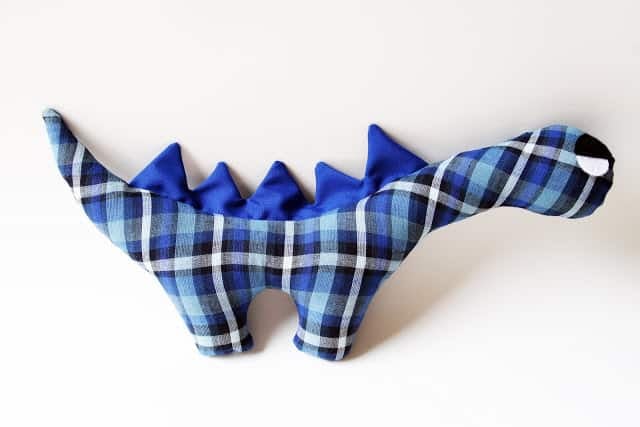 …
April from Marine Parents made two girly versions! So cute!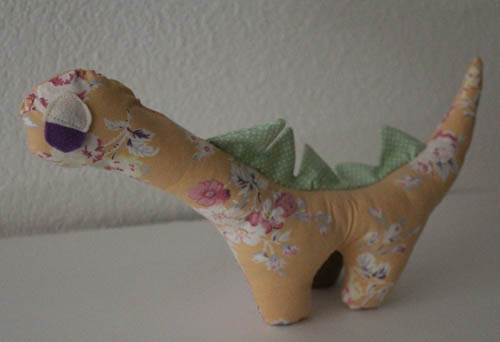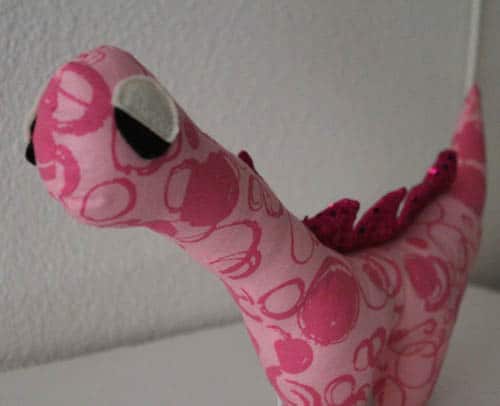 …..
Sara from Sew Sweetness made this patchwork dino! I love it!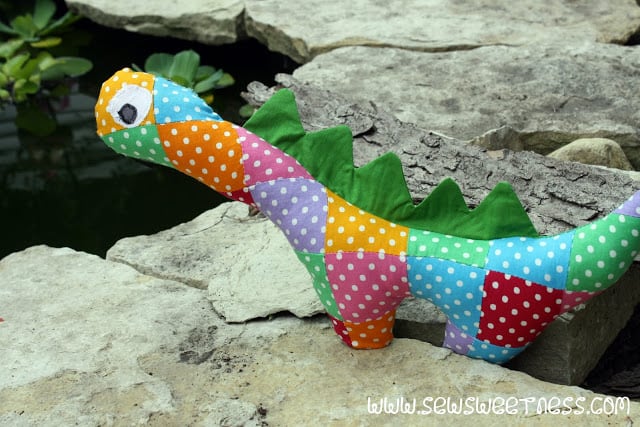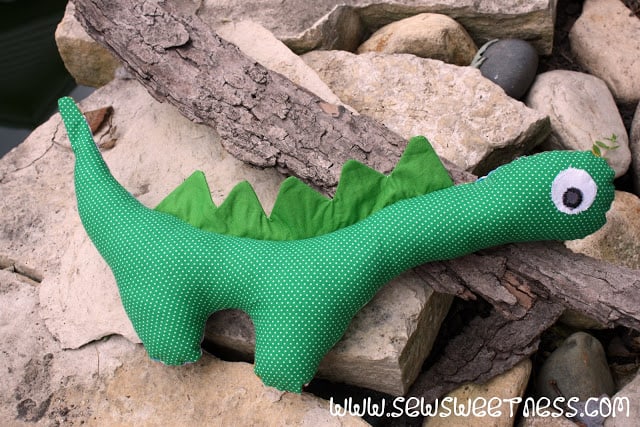 ….
Steph from the Silly Pearl made two mix-matchy versions. Awesome fabric choices!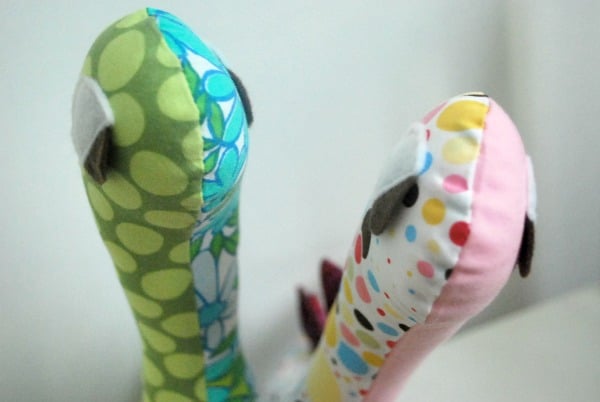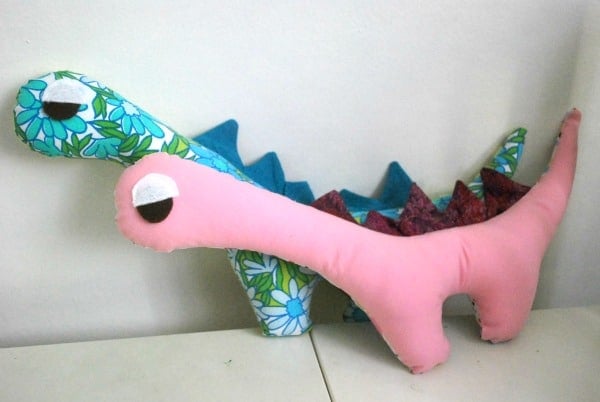 Thanks pattern testers!
……………………………..
dino love.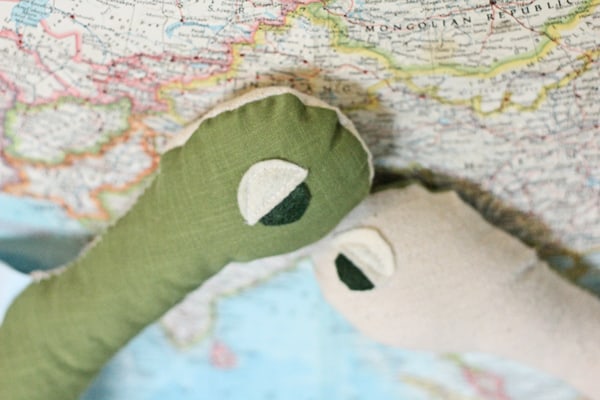 I've got a few finished dino samples available in
the etsy shop
if you're interested!