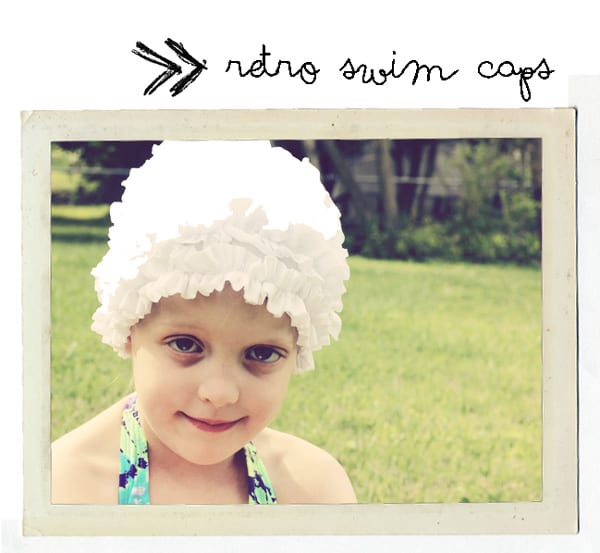 Ruffled ones, of course! I shared this project over a year ago, but realized recently that I never shared the tutorial. I had pictures all ready to go even! So here it is, it's so easy to make your very own retro style swim cap.
First trace your swim cap and cut two layers of swim fabric.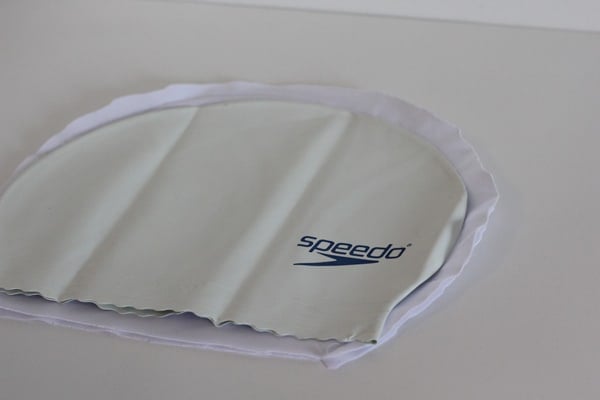 Sew these layers together.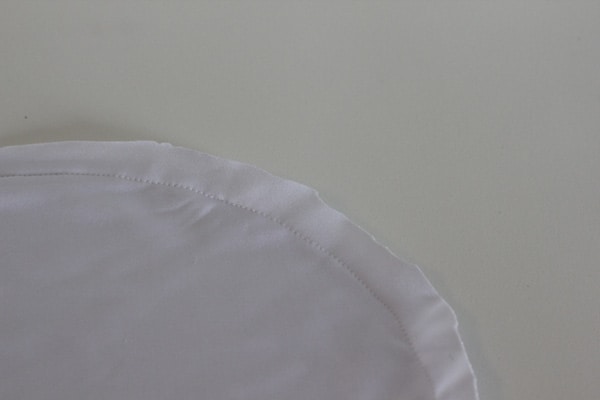 For the ruffles, you need lots of strips of 2″ swim material. Sew them together and then run them through a ruffler foot.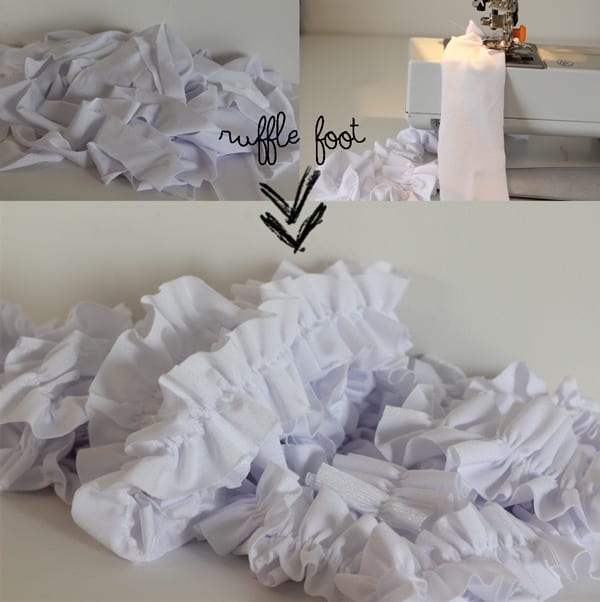 Starting at the bottom of your cap, pin the ruffles on and sew them on, moving up in a spiral.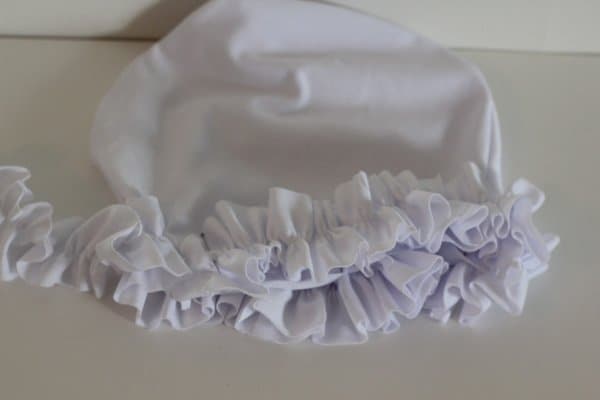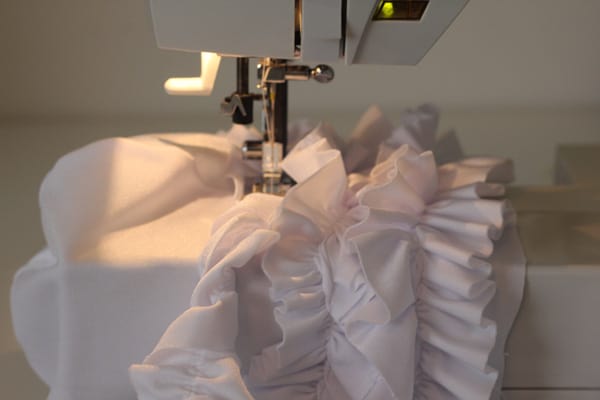 Keep going until your cap is totally covered.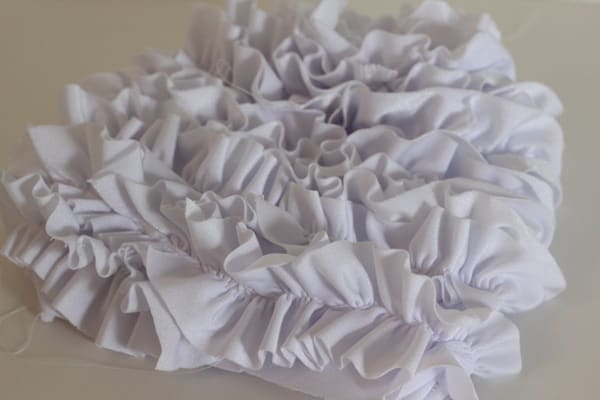 Then pin the waterproof swim cap inside and sew them together with a stretch stitch. If you don't mind that they aren't waterproof, you can omit the real swim cap and just have the stylish ruffled one.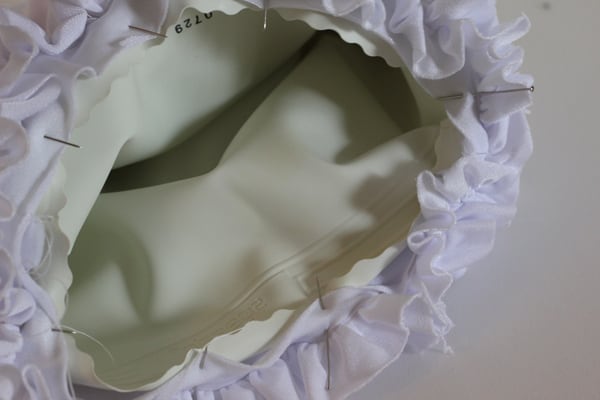 The end! Who is ready for pool season? I am!