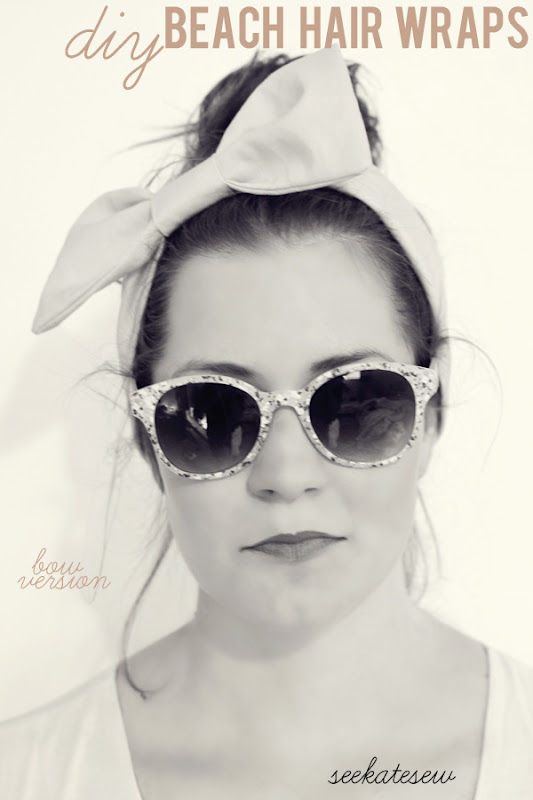 My go-to summer hair-do is a sloppy top knot. Yours, too? It's just too hot for blow dryers and straighteners. Plus top knots are great for pools and beaches. I made three versions of a vintage inspired hair wrap to give my hair a little direction this summer, even if they will adorn a sloppy top knot.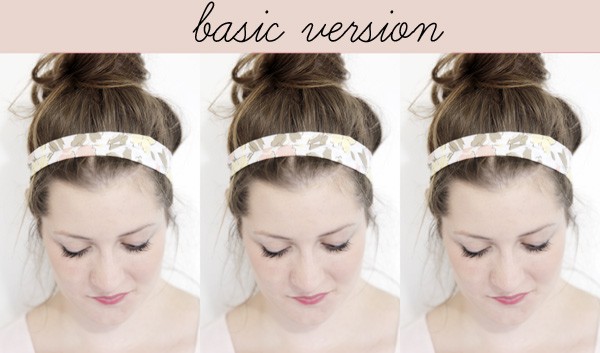 Each of these hair wraps is a variation of a simple headband. Here's how to make the basic version: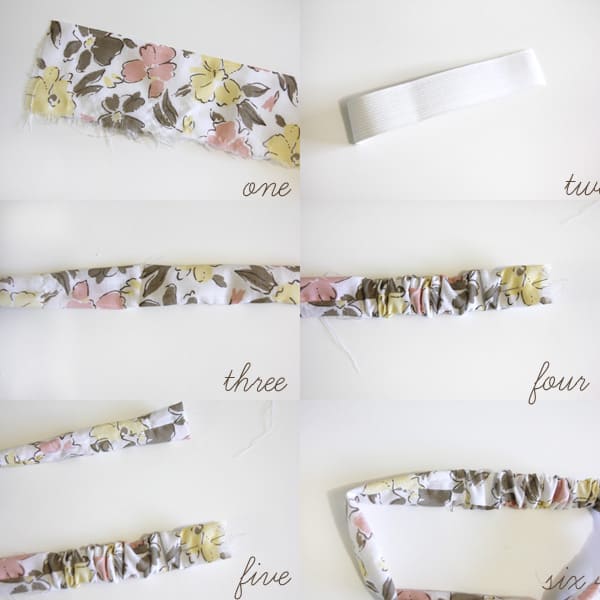 basic headband/hairwrap
1. For the basic head wrap, you'll need a strip of fabric that is 3″ wide and 27″ long. 
2. You'll also need a piece of 1″ elastic, about 5″ long. 
3. Fold over the strip and sew it at 1/4″. Turn and press. Then insert the elastic about 7″ into the band. Stitch it in place. 
4. Scrunch up the rest of the fabric until the elastic meets the end of the tube.
5. Stitch the other end of the elastic to the band.
6. Then, turn under the edge of the other side of the headband, insert the elastic edge into it and sew it up.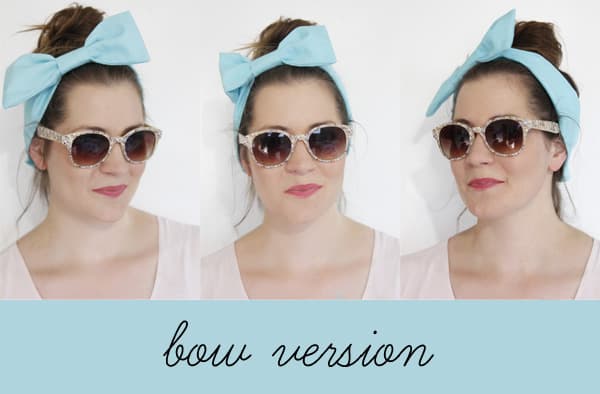 For the bow version, adjust the measurements of your strip to 7″ by 27″. Follow these instructions to add the bow: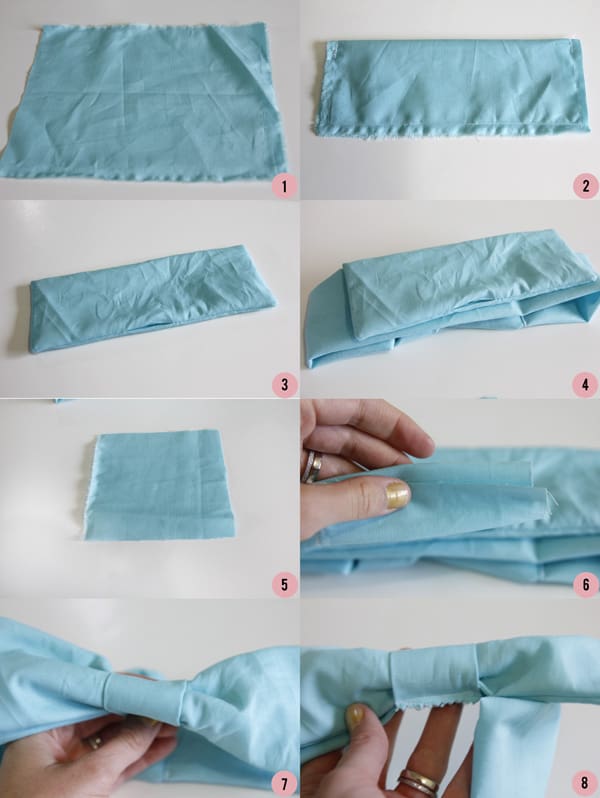 Bow version
1. Cut a triangle 9″ by 7″. 
2. Fold in half and sew up the three edges, leaving a 2″ hole in the middle of the long edge.
3. Turn the bow right side out and tuck in the opening.
4. Stack on top of your headband.
5. Cut a 4″ by 4″ square for the middle of the bow.
6. Fold it in thirds.
7. Wrap around both the bow and the headband to keep them together.
8. Sew the middle piece together at the back and trim.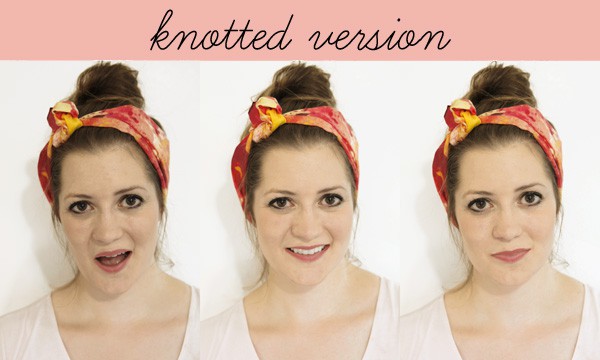 For the knotted version, adjust the dimensions to 10″ by 35″. Knot it twice in the middle and insert elastic.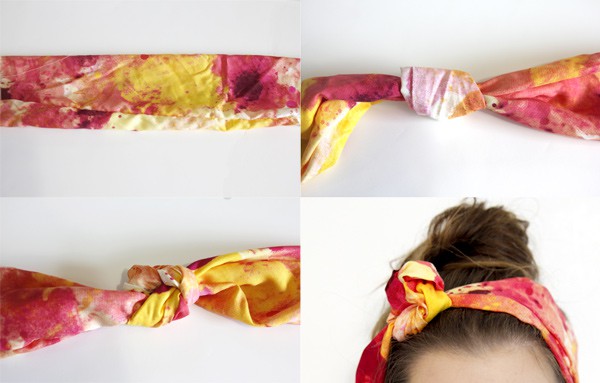 Which one do you want to try? The bow is my favorite to wear!




Check out these cute swim shorts Liz is sharing over at C&C today!