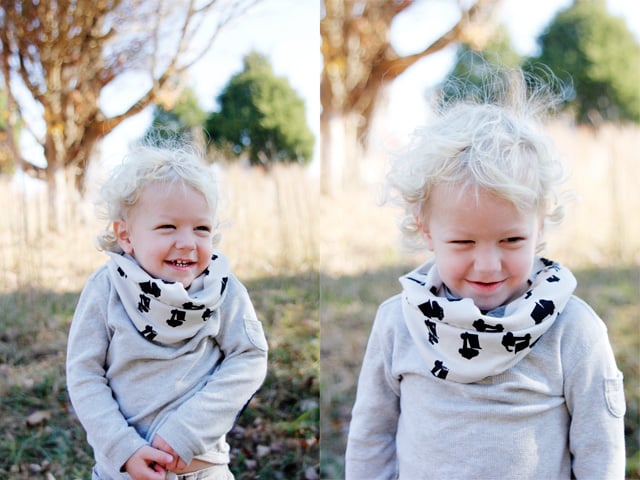 Little C LOVES trucks. It's more than a love, he's totally obsessed. It's funny because I didn't try to make him like trucks at all. In fact I lovingly provided bunches of stuffed animals for him upon his birth. But he never took to them. Not a single one! He took to the trucks. 

Car rides are fun because he points out all the trucks. "Truck." "Ooo, truck!" "Big truck." "Fire truck!" from the backseat.

So I thought I'd trick him into liking warm weather wear. He hates scarfs and hats and mittens, anything that will keep his little ears and hands warm. But what if I printed a cowl with dump trucks? It was an experiment that had to be done.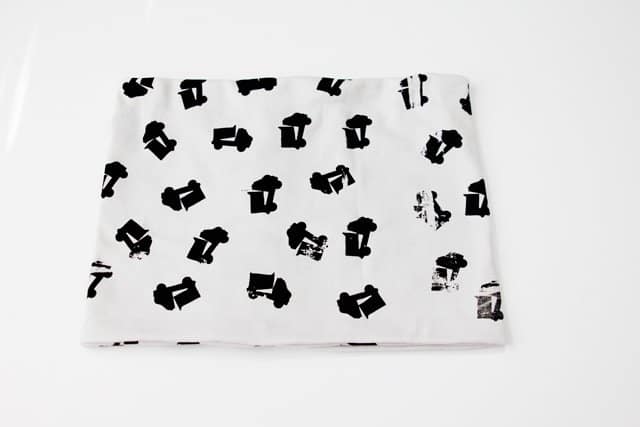 Materials:
*1/2 yard stretchy knit
*vinyl + ink
*silhouette machine or xacto knife to cut trucks from the vinyl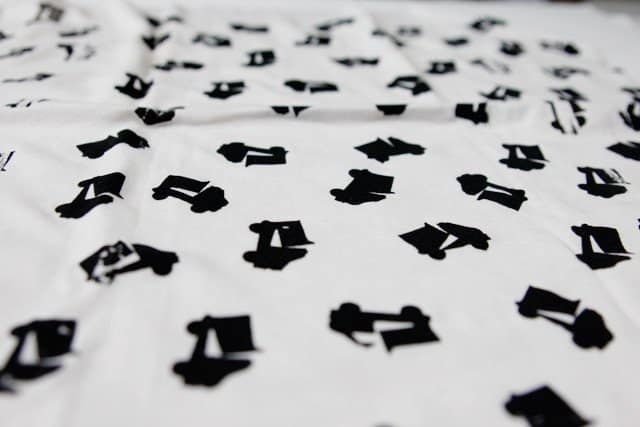 If you're using a Silhouette machine, use this tutorial to print the trucks.
If you're using an Xacto knife, use this tutorial. 

(You could also use a premade stamp and just stamp the fabric.)

After you print your fabric, cut it into a rectangle 26″ by 19″. (This tutorial is for a toddler/small child size, so make it bigger if you're making one for a larger child or adult).

Fold the long edge over and sew up the bottom edge with right sides together. Now you'll have a tube measuring 26″ long by 9.5″ tall. Turn it right side out.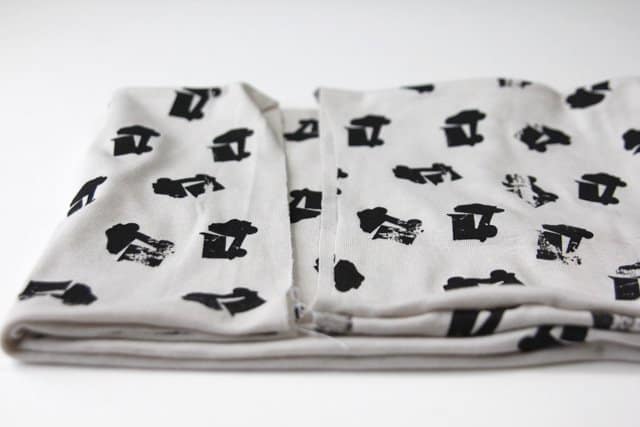 Fold over 1/2″ of on open edge and slip the other edge inside. Pin in place. Sew the edges together and you're done!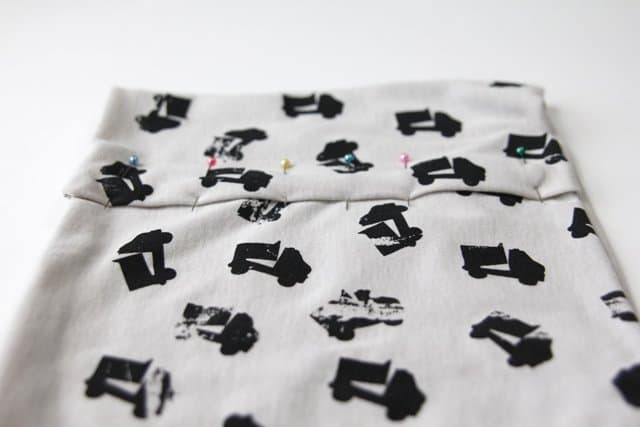 And the result?? I showed it to him and he said "WOW! Big Truck." I put it on and it was adorable. But then he took if off and threw it on the ground. 


Work in progress.

For more boy projects, click here!