This post may contain affiliate links!
I'm wearing my Sagittarius collection on repeat these days. It's good that I have so many! This one might be my favorite, it's a super cozy flannel. Lots of my testers used flannel (you can see their photos in my Facebook group!) and I was getting jealous of their clothes, hah! So I had to make myself one!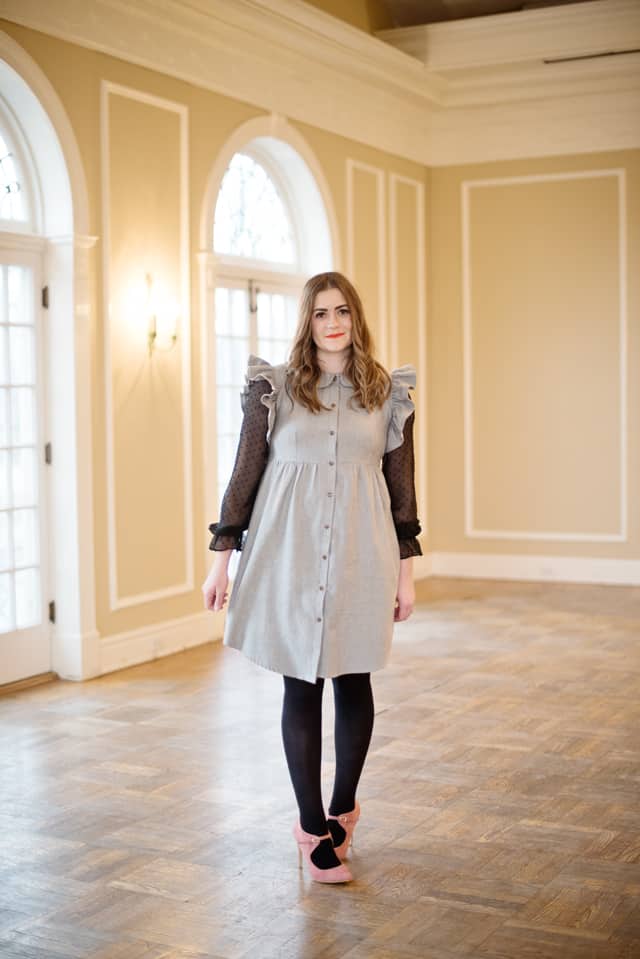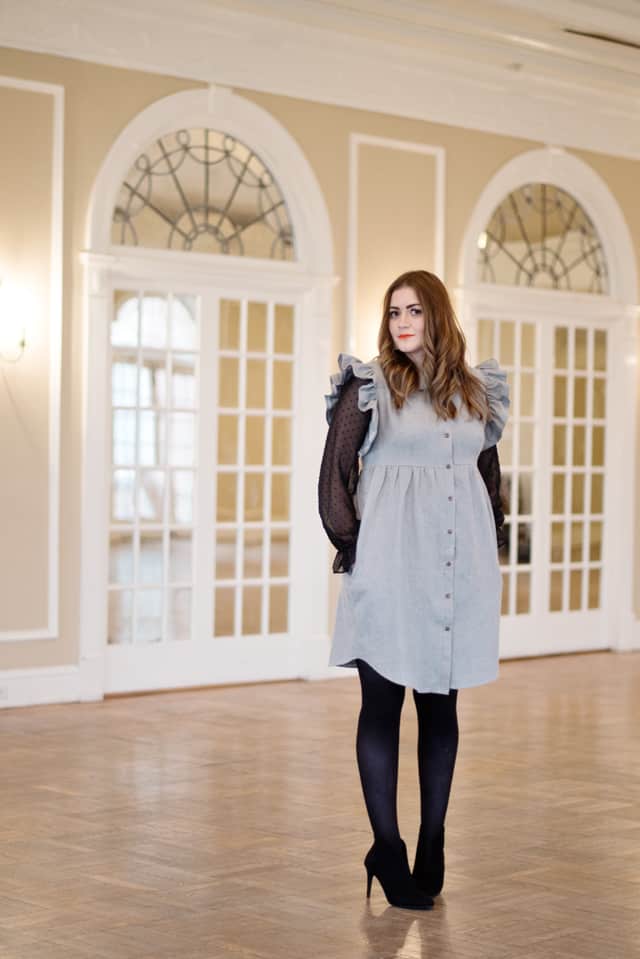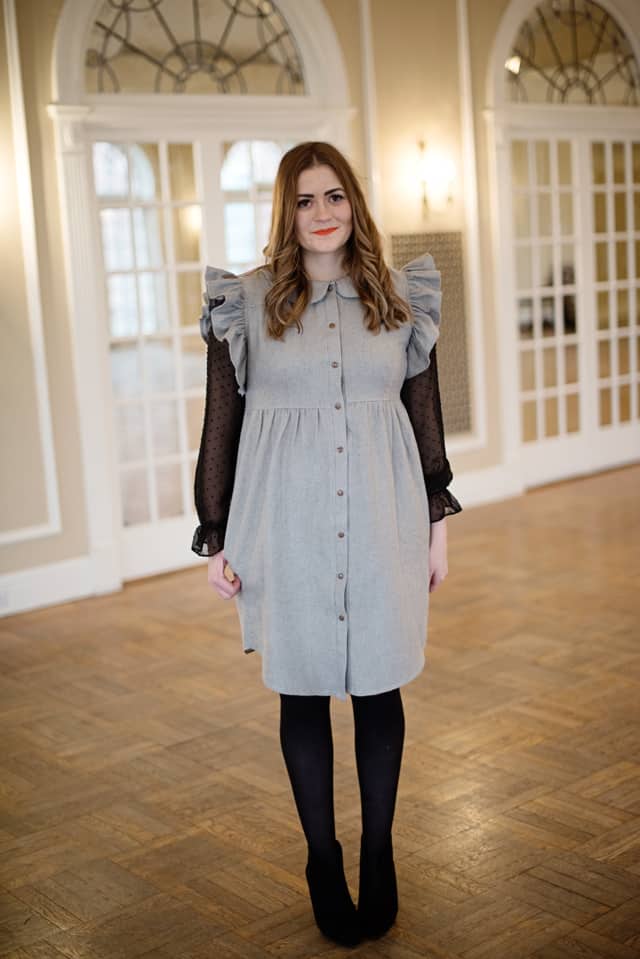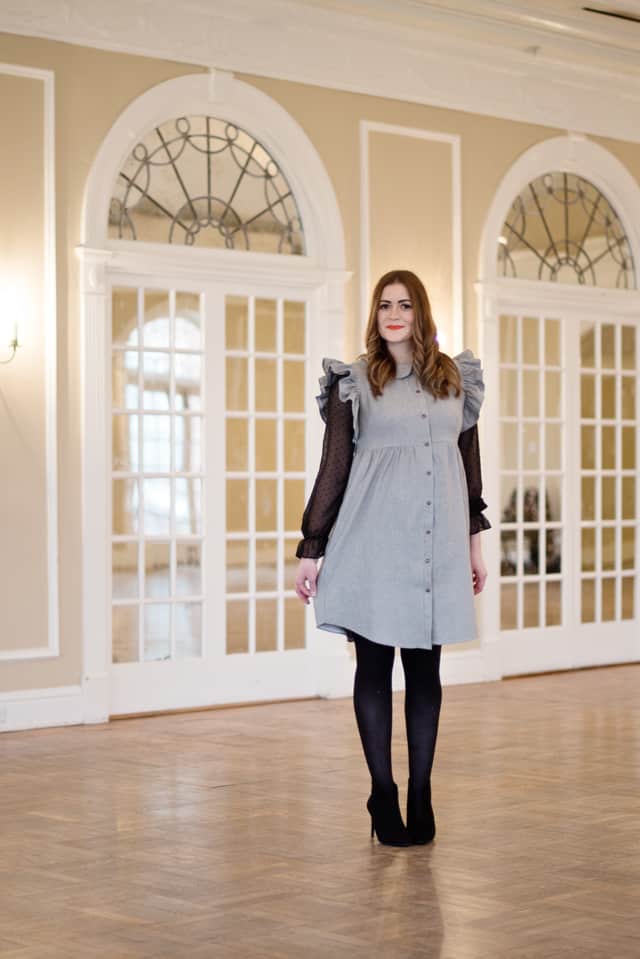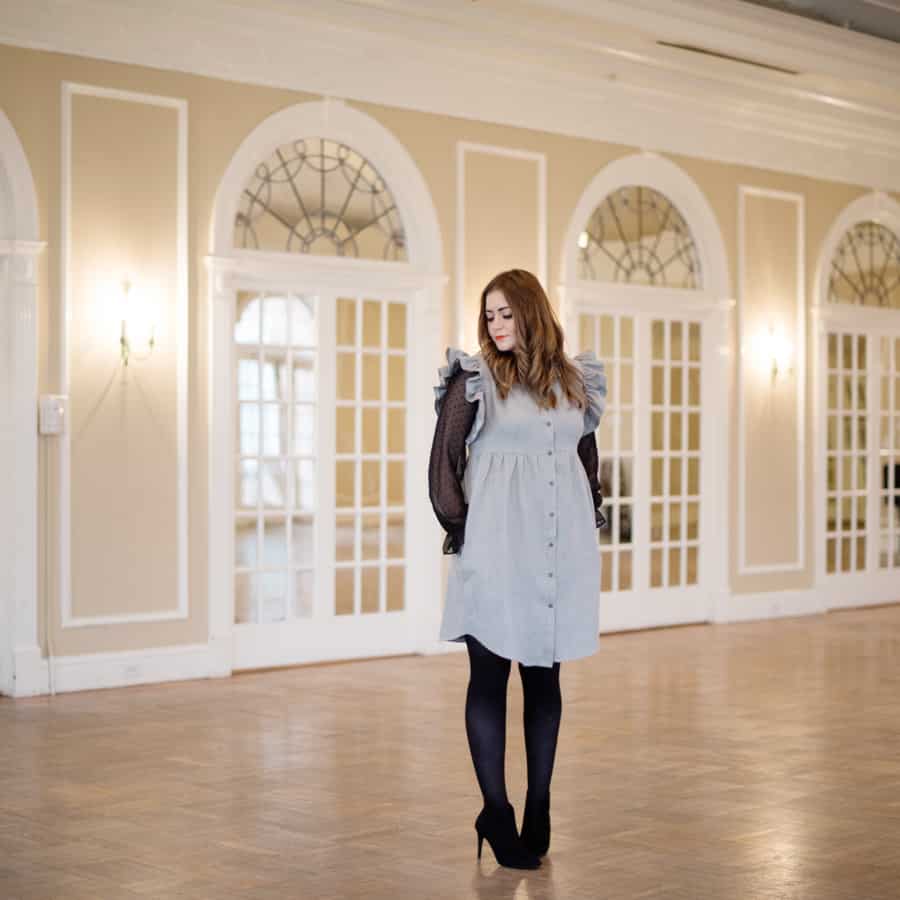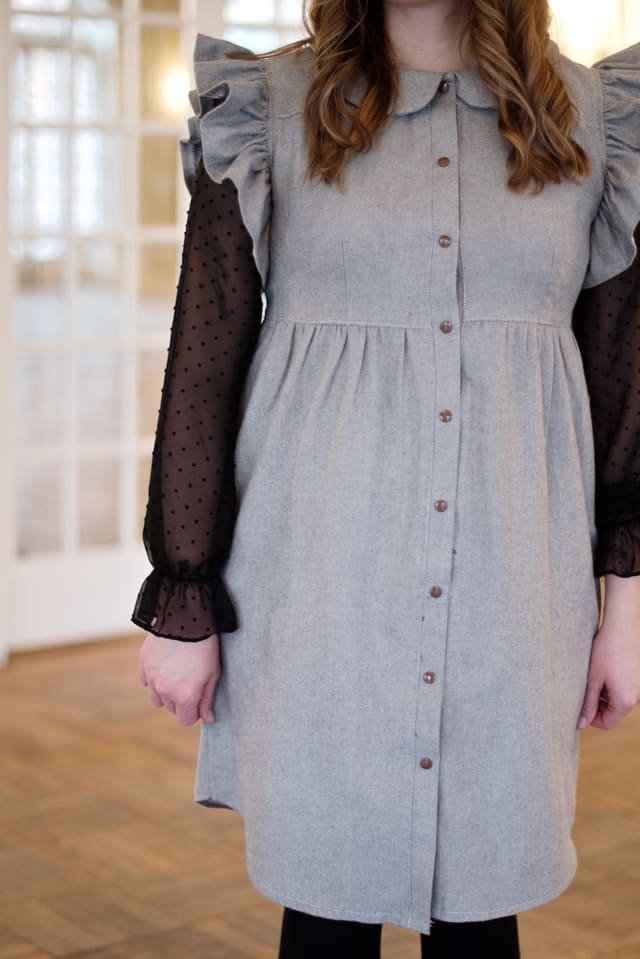 I wanted to do a quick hack with this top that makes the top just a tad bit easier. Cutting off the sleeve placket will save you 4 buttonholes and a facing so it can make it a quicker sew than as written, and also a bit more playful. So this ruffle sleeve hack is quick and packs a punch of chic. I layered a sheer long sleeve top underneath and it's my new favorite dressy outfit. It could be fun in warmer weather without a layer underneath too!
I also used snaps instead of buttons. KAM snaps are a quick and colorful way to reduce sewing time. You eliminate buttons AND buttonholes and get a little pop of color, too! I have this KAM snap placer and love the refill packs. Size 20 is the standard size, each snap face is about 3/8." I used brown to make it a totally neutral on neutral piece, but debated using lavender instead!
Materials//
–the Sagittarius Pattern (this is the tunic length)
-3-4 yards flannel, I'm using Kaufman Shetland Flannel in grey
–KAM snaps (size 20)
The Sagittarius already has a few trickier sewing techniques (darts and a collar) so eliminating the buttonholes and buttons might give you the confidence you need to try it! For this hack, you sew the pattern up as is, skipping the sleeves.
The sleeves are made from rectangles 44″ by 4″ hemmed and gathered along the top and then inserted into the armsyce. They are a nice, full ruffle white looks very high fashion to me! I think I'll wear it as is in the spring, but it's such a great flannel to layer with other textures. This sheer long-sleeve is perfect for layering!
Check out my Instagram to vote on the best shoes for this look!
SaveSave