This is my girl coat pattern contribution to the Pattern Anthology Sun & Surf Collection: the Santa Monica Cinch!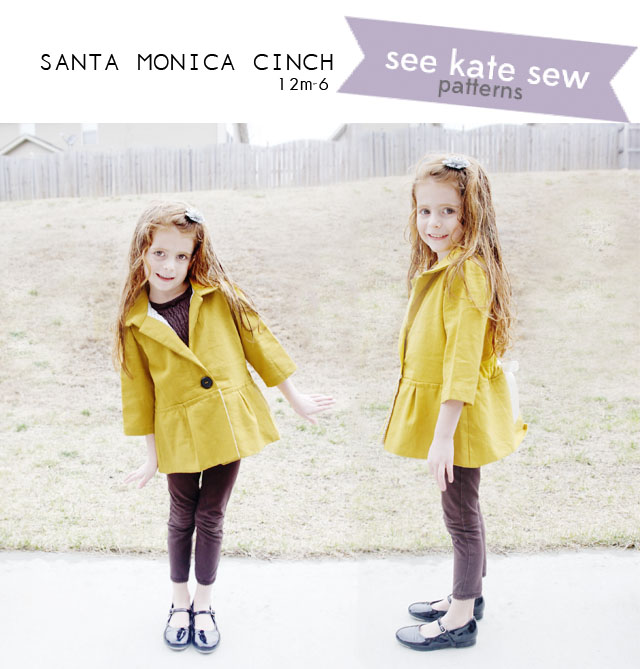 This is designed for spring with a swingy trapeze style shape and a fun cinched ribbon feature in the back. You can also make a ribbon out of fabric for a different look. I loved designing my first girl's spring coat. I wanted it to be casual with fun little details. The ribbon in the back is the first feature I added. Cinch it up for a more fitted jacket or leave it look for more swing. There are also little pleats along the bottom of the coat to give the bottom of the jacket a little flare. You know how I adore pleats!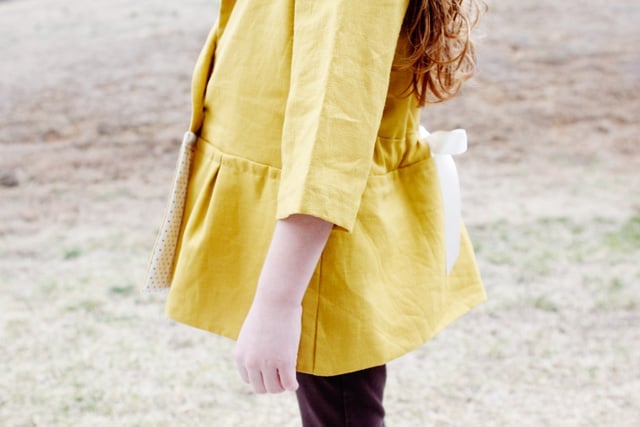 Details:
+size 6-12m, 12-18m, 2T, 3T, 4T, 5 and 6
+ribbon cinch feature in the back
+complete and full size pattern pieces
+fully lined bodice
+suitable for confident beginner; skills required include buttonholes, bias tape and collars
+prints on standard 8.5″ by 11″ and A4 paper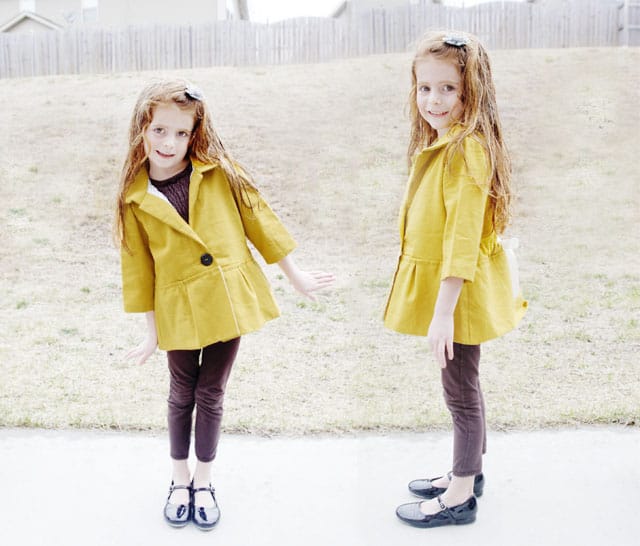 Also check out versions from The Cottage Mama and Straight Grain who were tour stops and my pattern tester Sew Chibi! They made some Santa Monica's in really fun fabrics and added neat details! Sew Chibi made handmade buttons, The Cottage Mama used the coolest fabric combo and extra buttons and Straight Grain lengthened the sleeves, fun!
The collection is only available for a few more days before the deal is gone forever, so head over and get yours today! You'll love the other patterns, too!!