Pleats, darts, tucks, placement marks and more all need to be transferred from pattern pieces to your fabric. Marking fabric is so necessary when sewing patterns and here are a few tricky tools you can use to make it easier. This post includes 8 ways to mark fabric!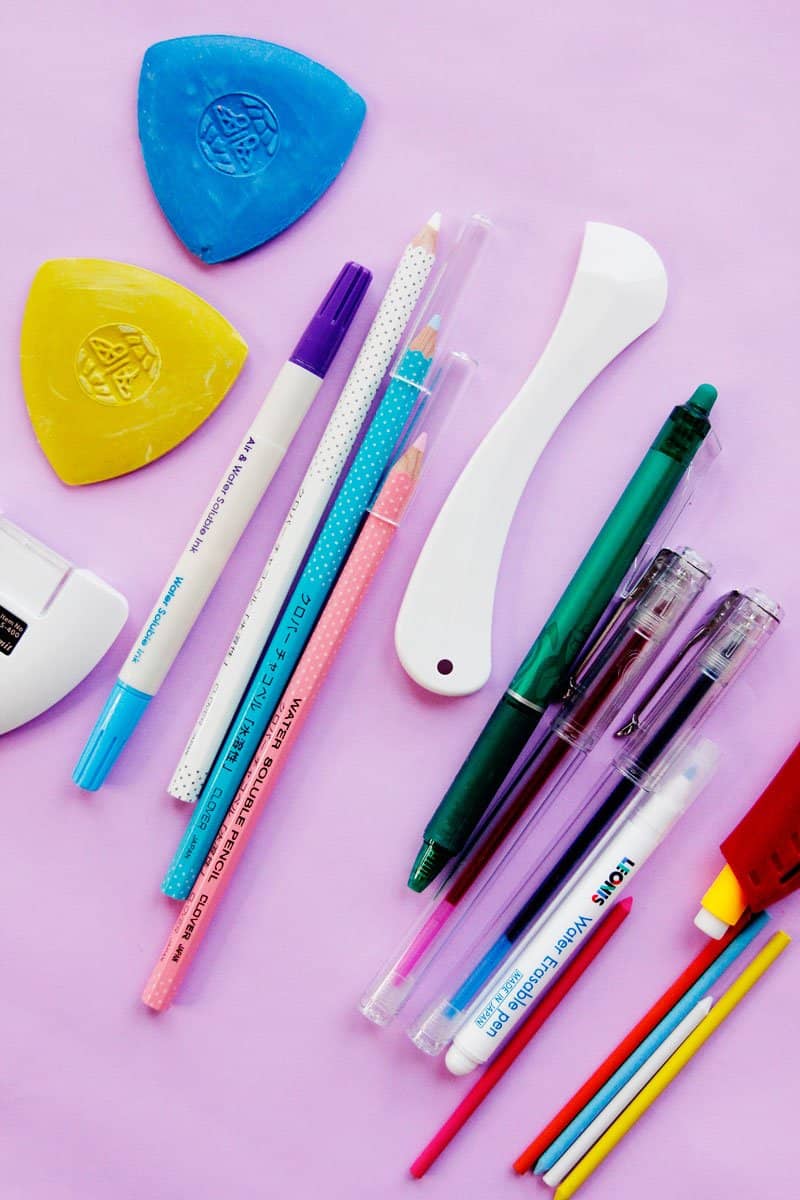 These methods are all temporary and have pros and cons depending on what type of sewing you are doing!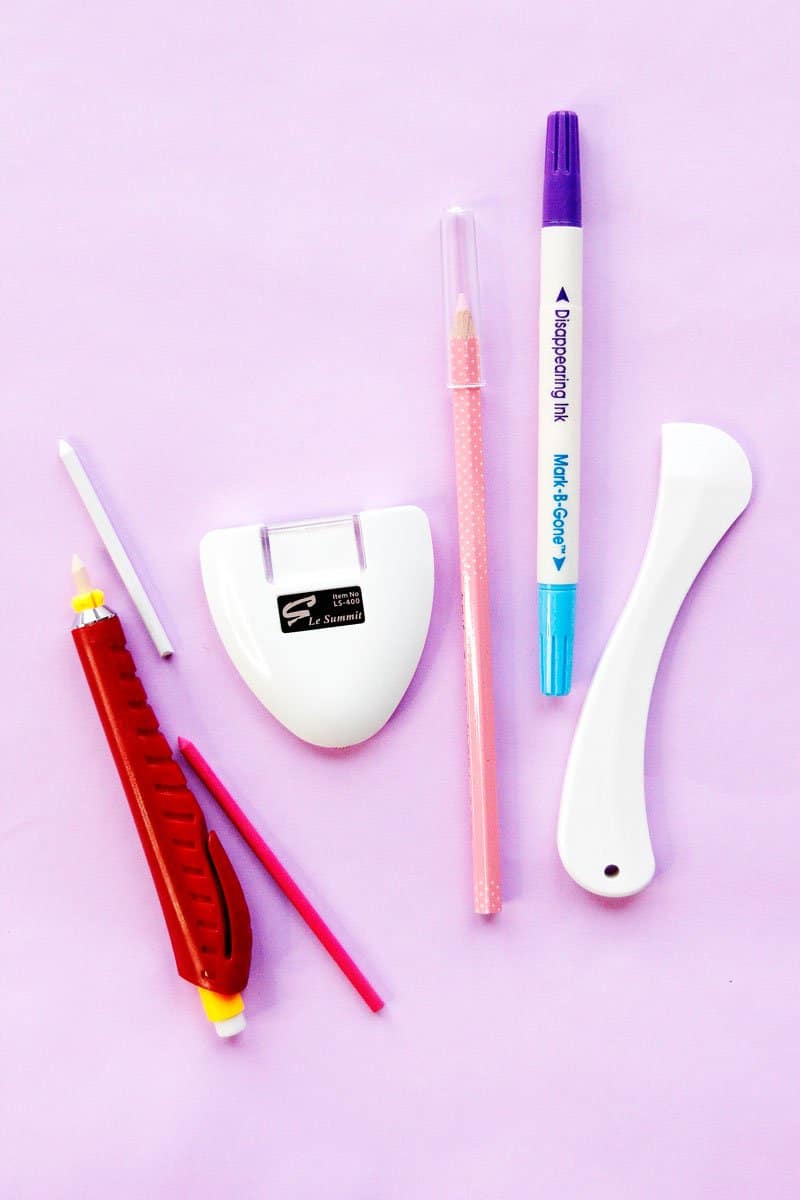 There are quite a few tools to choose from and these 8 are my favorites.
Marking fabric with Tailor's Chalk

Tailor's chalk is really easy to use – it might be my favorite way to mark fabric because it is easy to apply and very easy to remove!
Tailor's chalk comes in a variety of forms for different uses:
Basic Tailor's Chalk comes in a rounded triangle shape with fine edges. You use it just like any writing utensil and the best part is you can use different colors for all colors of fabric, including black.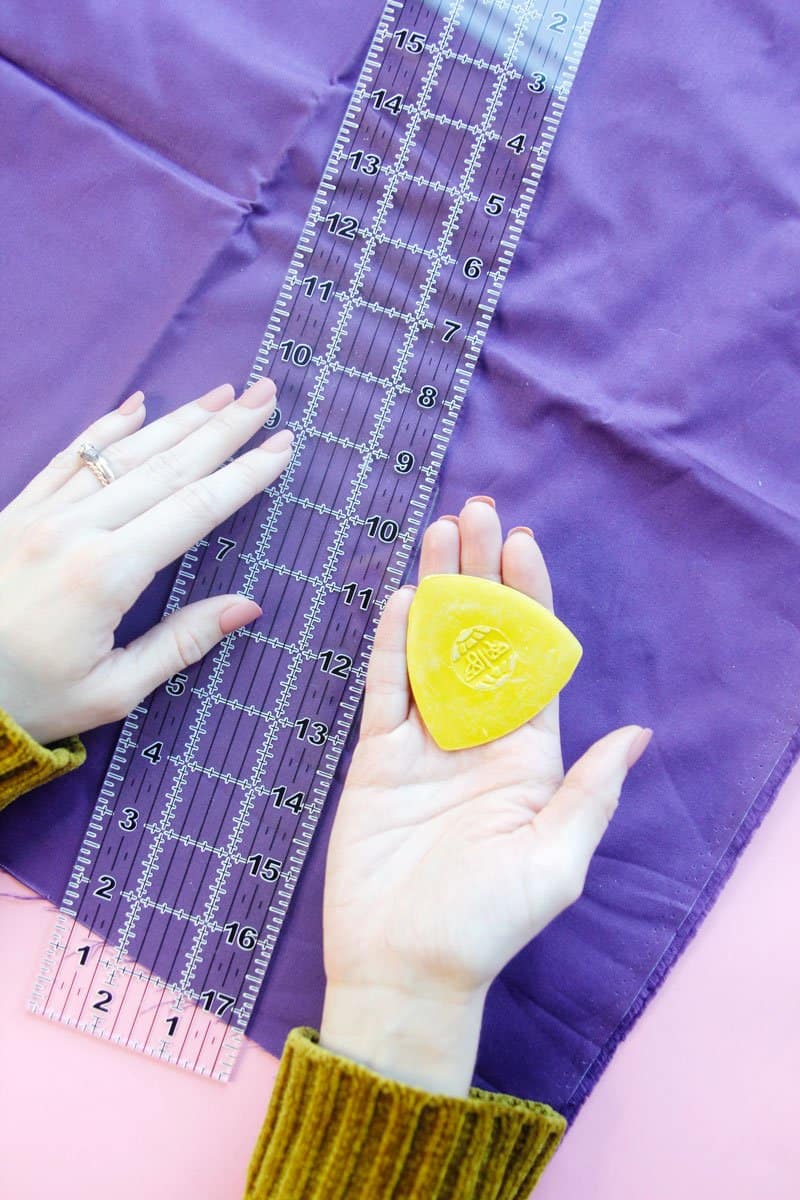 It's pretty fun to use, and is great for marking things like button placement. Basic tailor's chalk doesn't always give you a super fine line so that is one downside.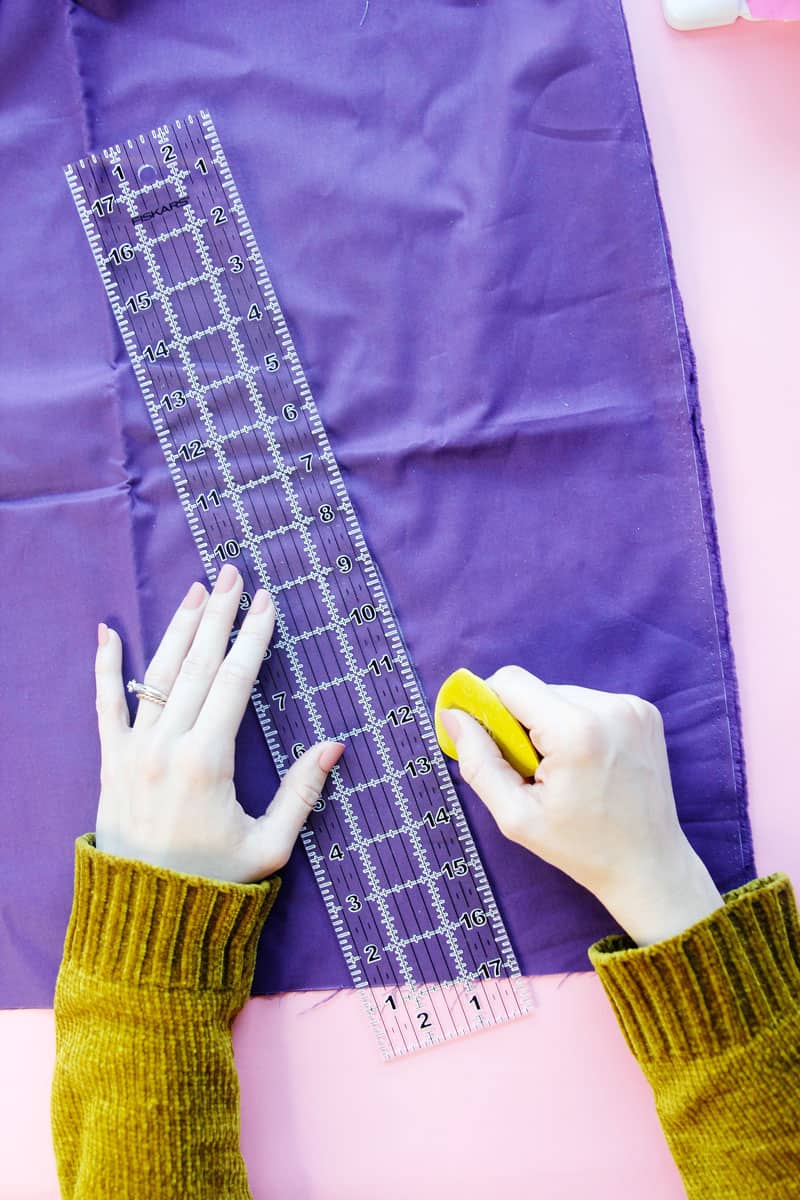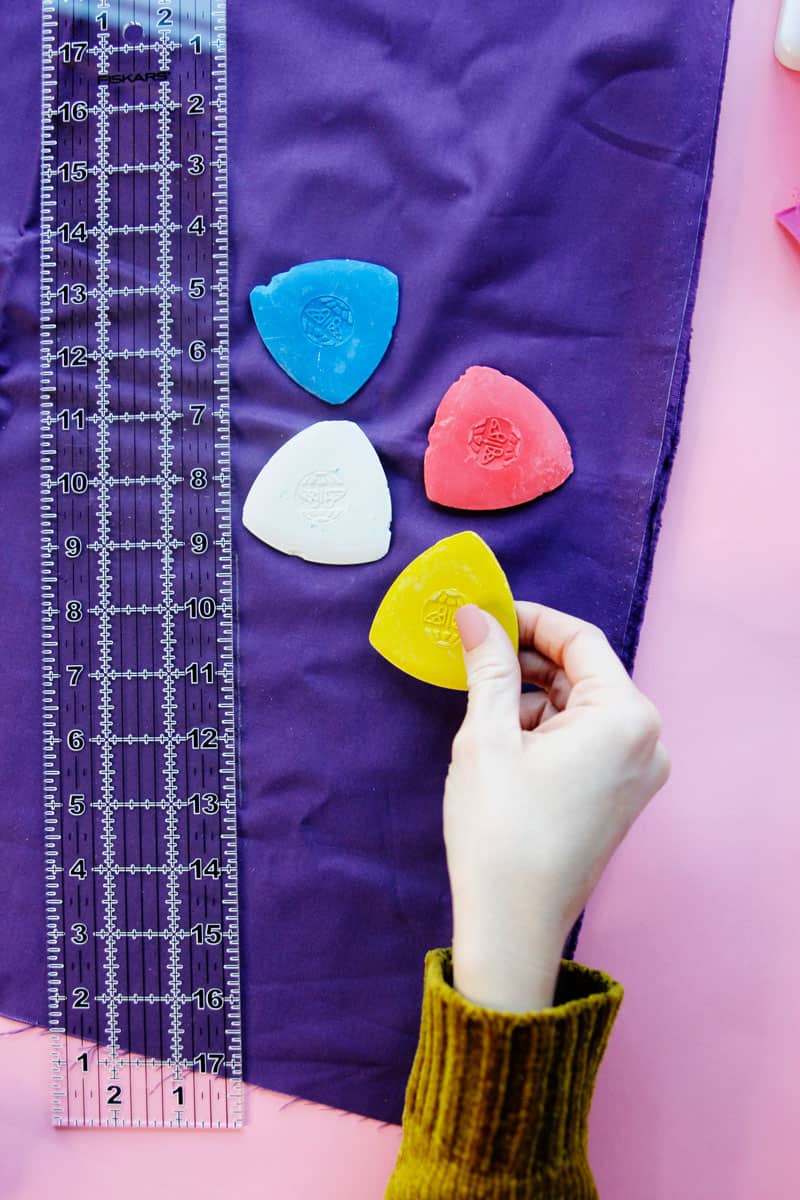 Chalk Wheel for Precise Marking

The chalk wheel is brilliant because it has a stick of chalk in the top and the bottom has a tiny metal wheel. It spins as you draw, making a fine chalk line. Unlike the regular tailor's chalk, the edges won't dull down. It's an awesome alternative that looks very similar.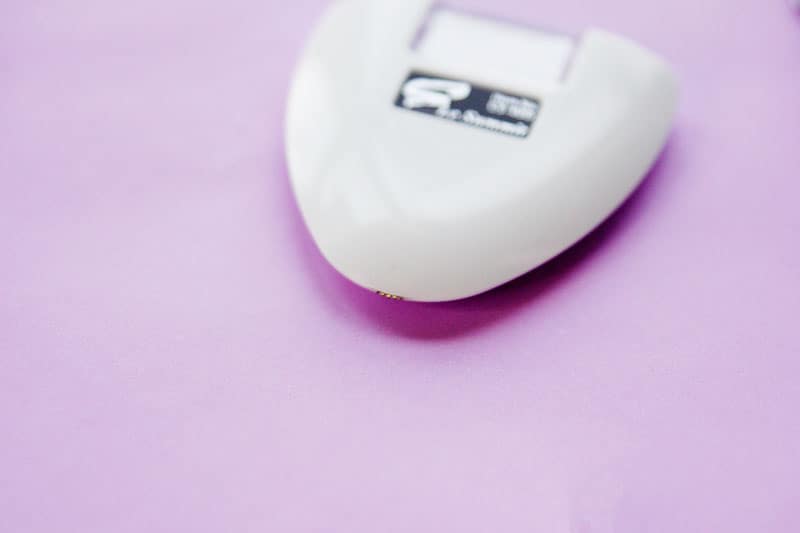 Draw on Fabric with a Chalk Cartridge Pen Set

This chalk pen is awesome! It's so fun and colorful and comes with lots of refill sticks and a sharpener. This works with any fabric and will remain sharp for fine marks. The eraser pushes to release the chalk stick on the bottom.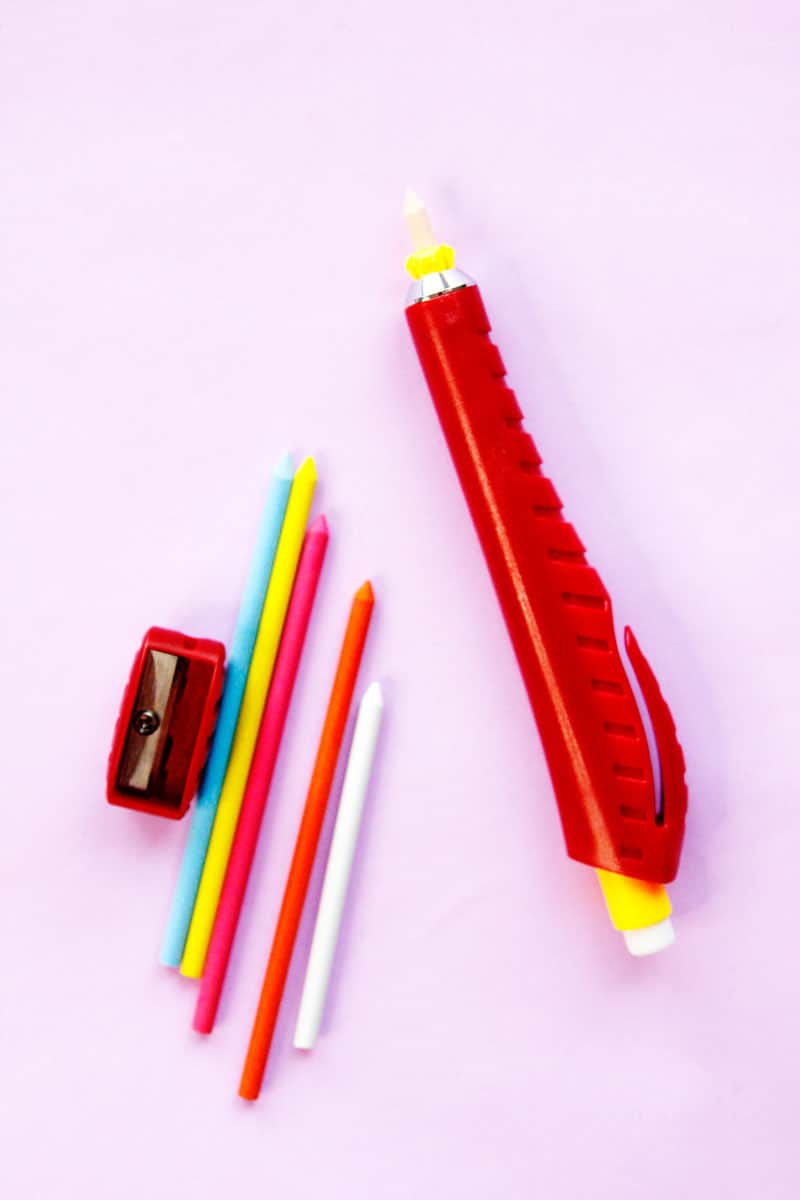 It reminds me of all the fun pens in elementary school. Its a little fussy for quick marking, but great for technical sewing.
Water or Air Erasable Marking Pens

It is always fun to draw on fabric with markers!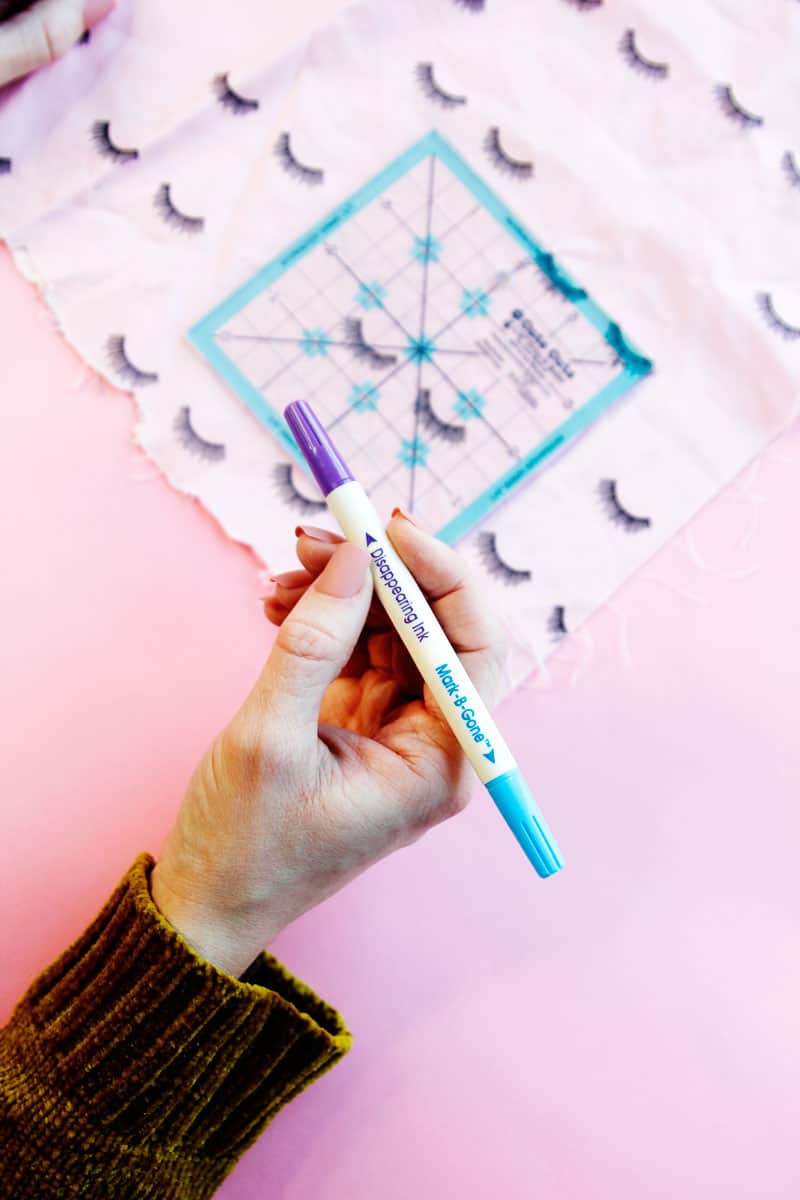 The Dritz dual purpose marking pen has 2 sides! The blue side is water soluble and the purple side will fade with either water or air.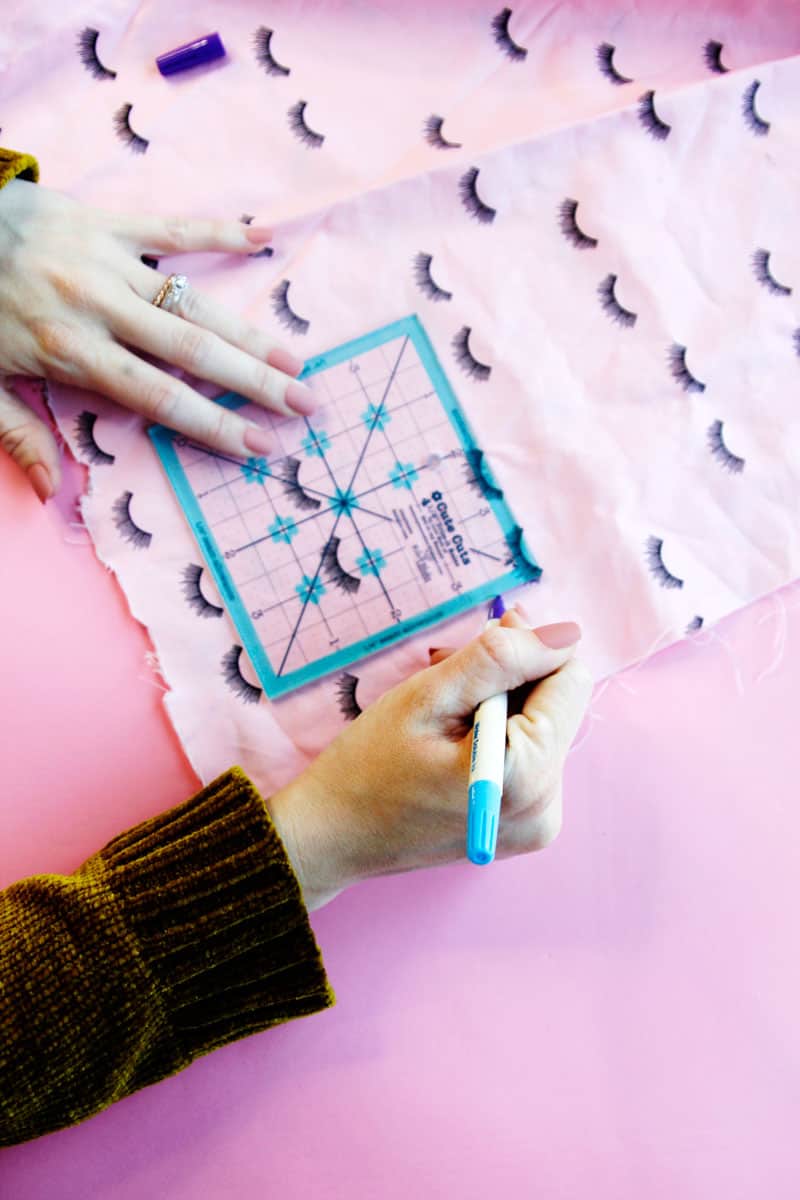 I also love these small ones because they can fit easily in a sewing kit.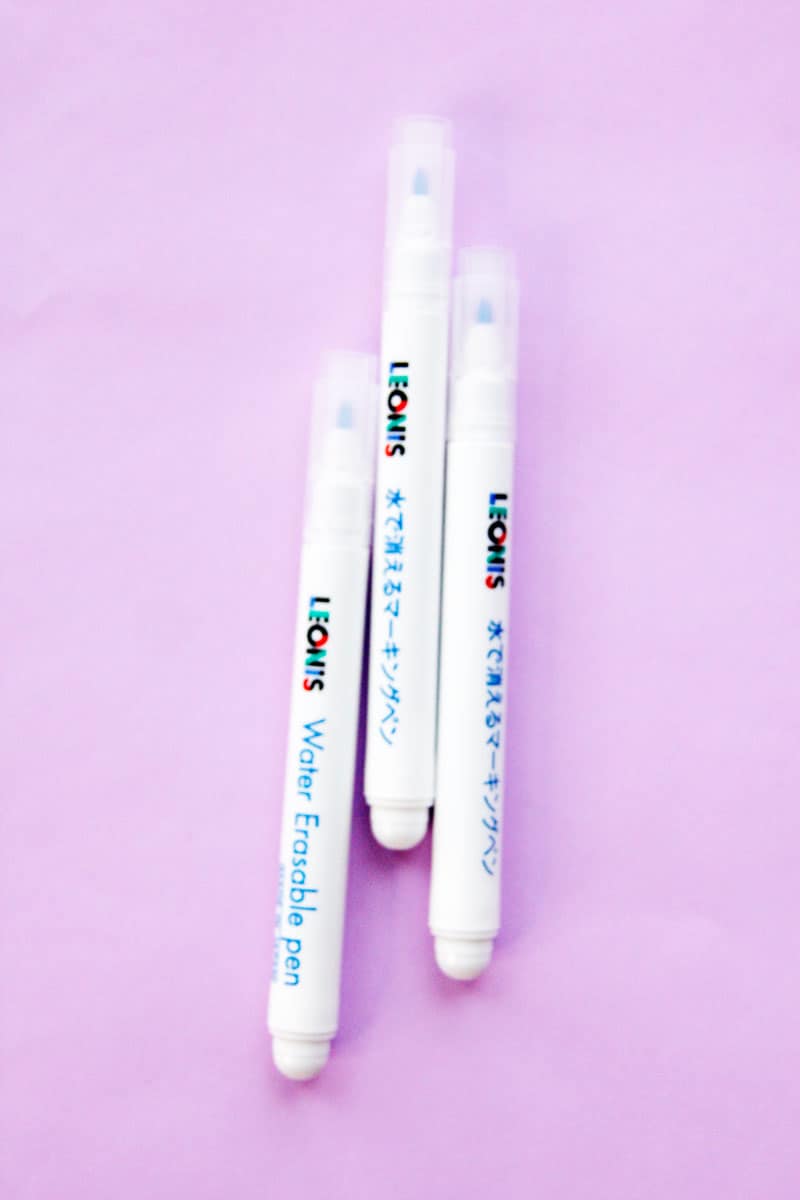 Water Soluble Fabric Pencils

Water soluble fabric pencils are great because you can sharpen them. The color wipes off with water and you can keep them in a cupholder so you always know where to find them! I think this pack is adorable!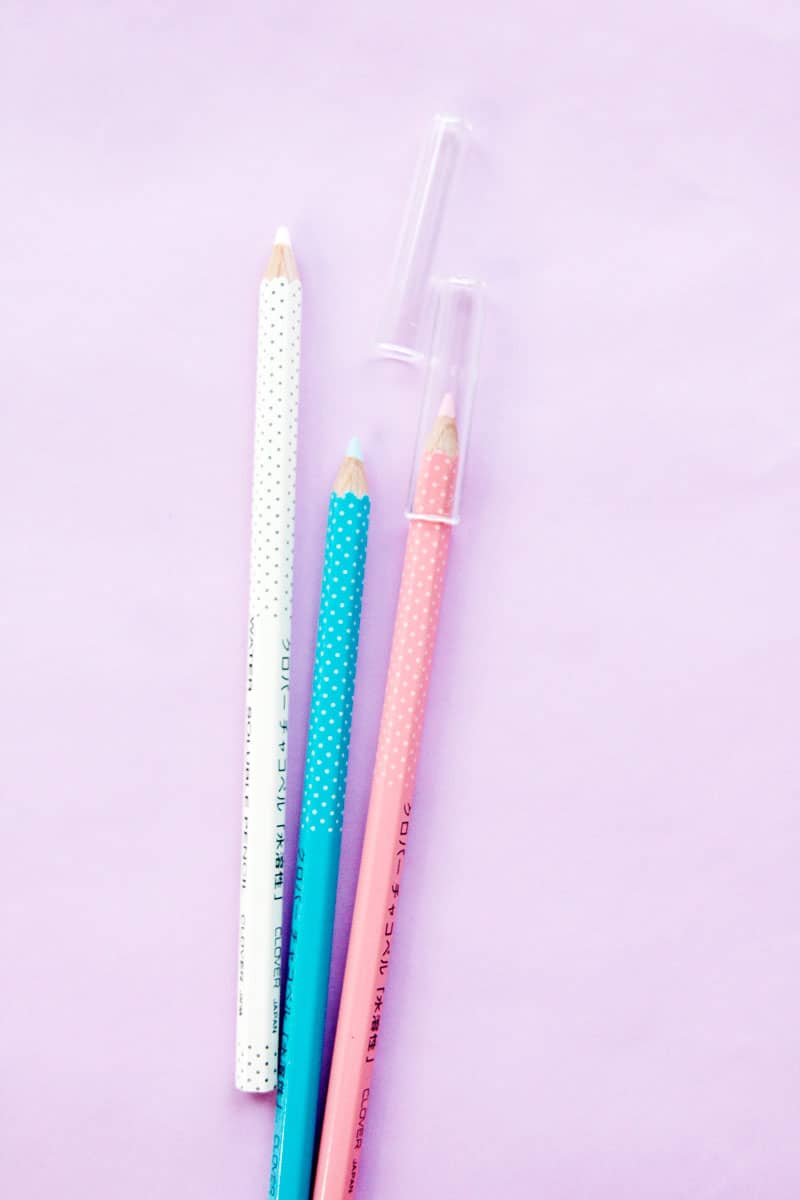 Frixion Pens

Frixion Pens are great because they are regular pens, not actually intended for use on fabric. BUT, they erase with HEAT which is really cool!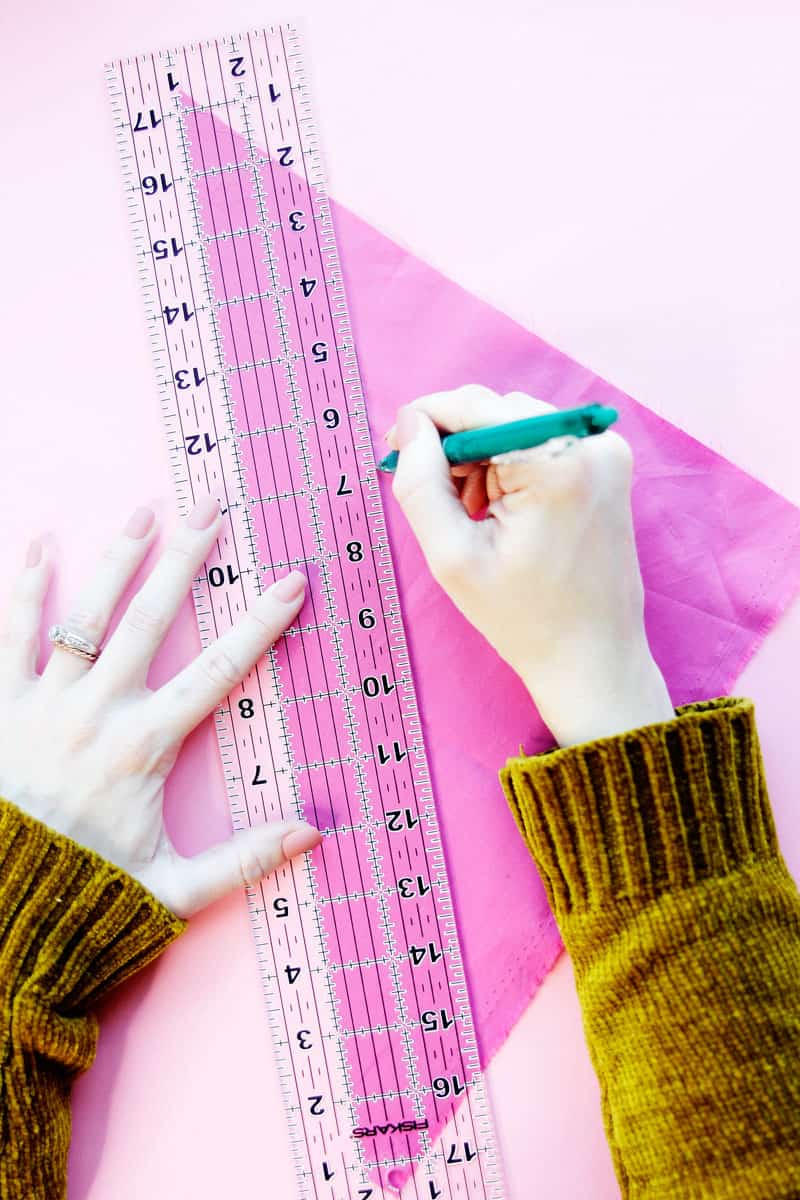 I don't always love getting my projects wet while sewing, but I end up pressing everything with an iron at some point anyways. So getting rid of the marks is not really an extra step, plus you get a fine pen line. See how it disappears below!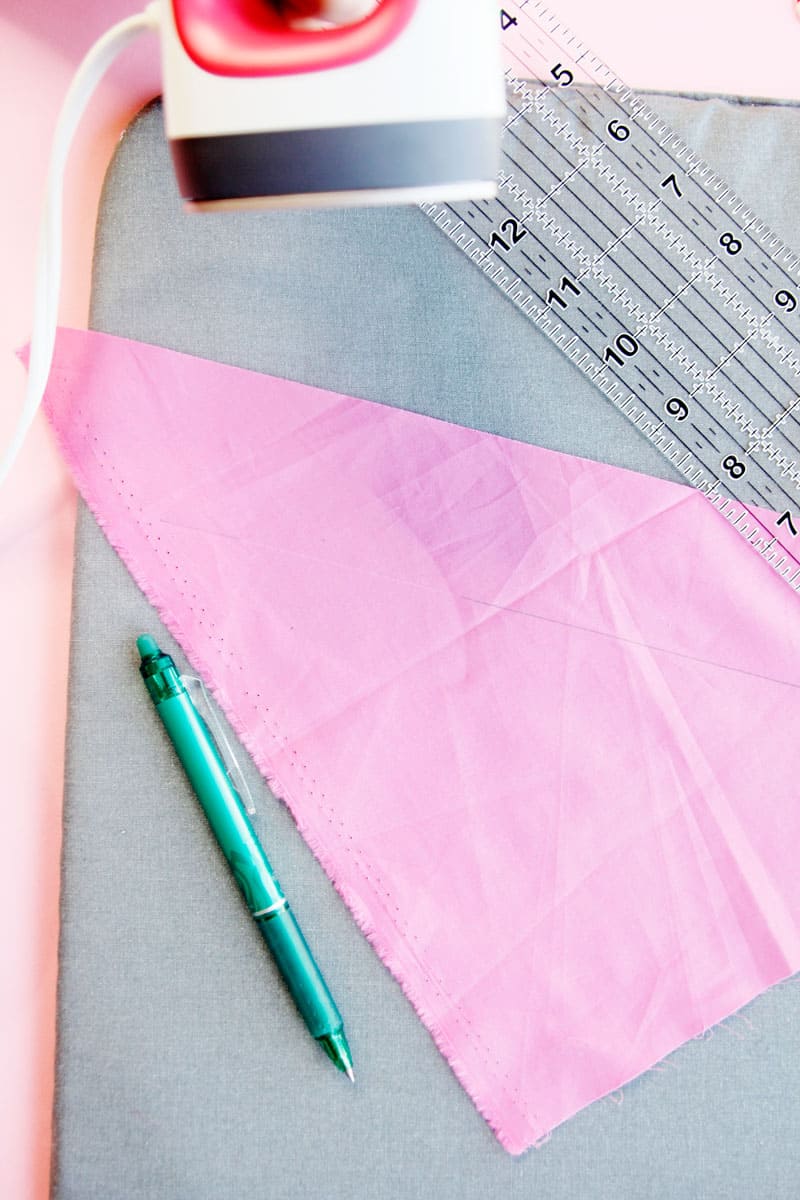 There is a little disclaimer to these, if you live in a very cold climate the pen marks *may* reappear if it gets pretty cold.
Embroidery Transfer Pens

These are really colorful and also work like a typical pen. Embroidery transfer pens may not need to be removed, especially if you are covering the color with thread. But for other uses, the ink disappears with water.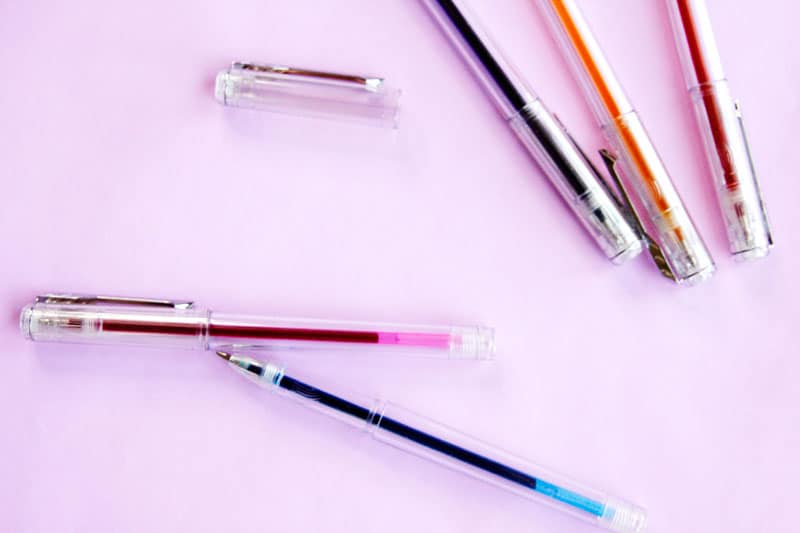 Crease Maker

If you don't want to risk damaging your fabric with inks or pens or just need a quick mark, the Clover Hera marker is a great tool. You can grab this, make a fast crease and be on your way sewing! I love this for marking mid-points when making things like gathered skirts where I need to line pieces up.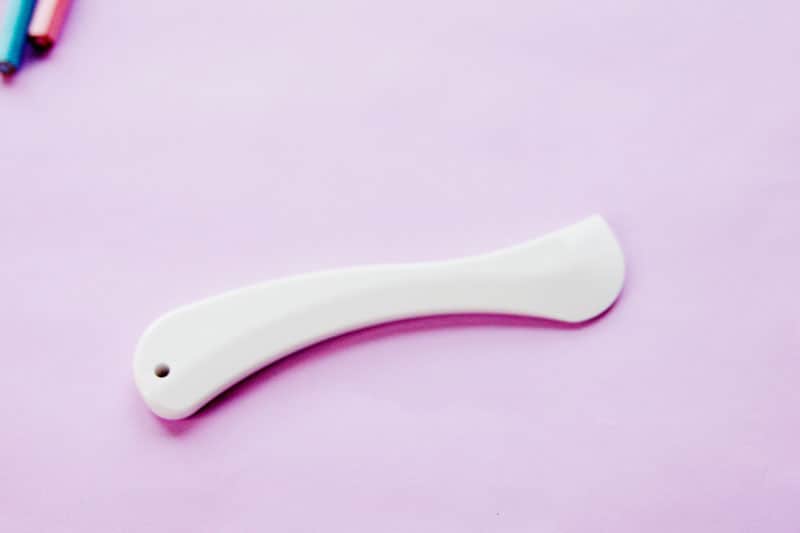 You can also mark fabric with thread, which is great for darts and pockets! See more Sewing 101 Posts HERE.