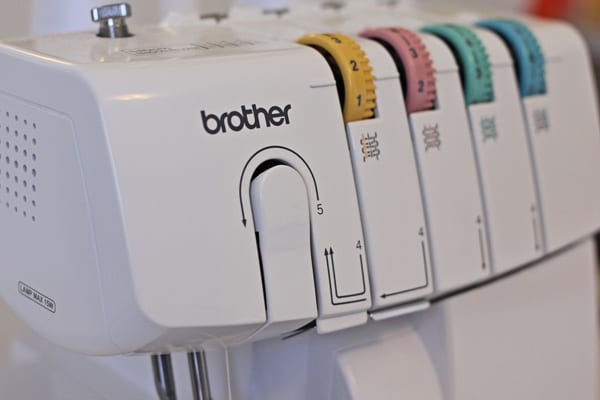 I thought I'd tell you a little about my serger for today's sewing 101 lesson. Serger is a funny name. Some people call it an overlock machine.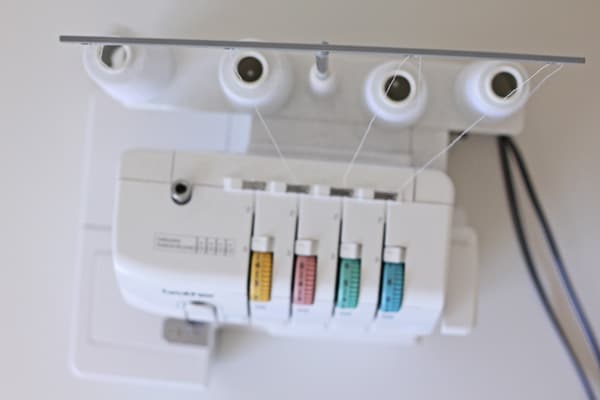 I think it is great to learn to sew without a serger, because you'll be forced to learn more that way. But, I'll also never go back to not having one. It makes clothing looks so professional! Not to mention making sewing so much faster and easier. My serger was a gift from over a year ago. Before that I had an ancient Husky that always broke needles (it was a hand-me-down freebie, so I really couldn't complain). It drove me crazy. But I love my new serger!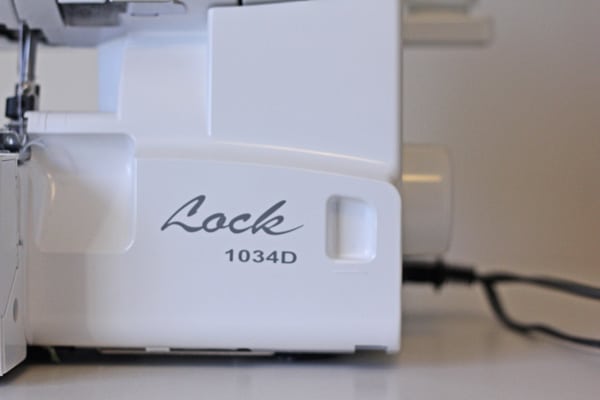 So for today's sewing 101 post, I'm just going to introduce you to my serger
 and tell you a little about what he does, in case you don't know. (Sewing machine: her. Serger: him. ) Don't you love the little knobs on top? I love the colors.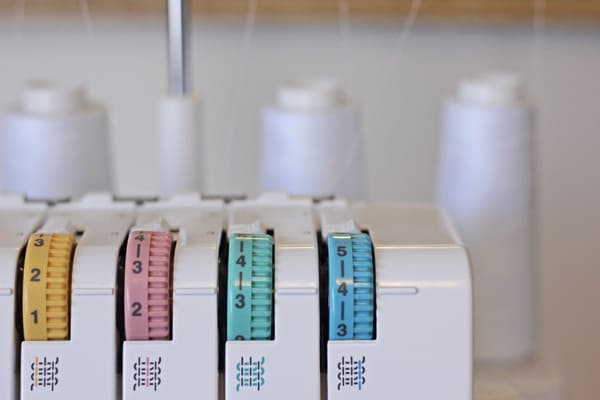 I have the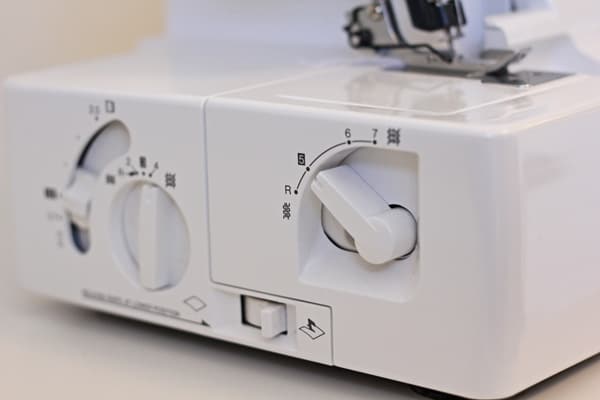 I use it to to finish sleeve holes.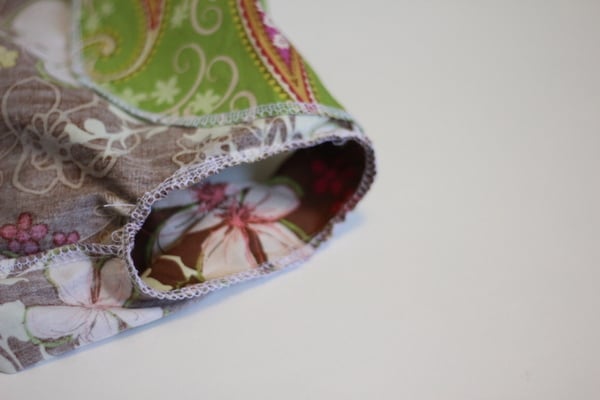 And to help me hem the edges of fabric before I press them over and sew. That way I only have to press it over once!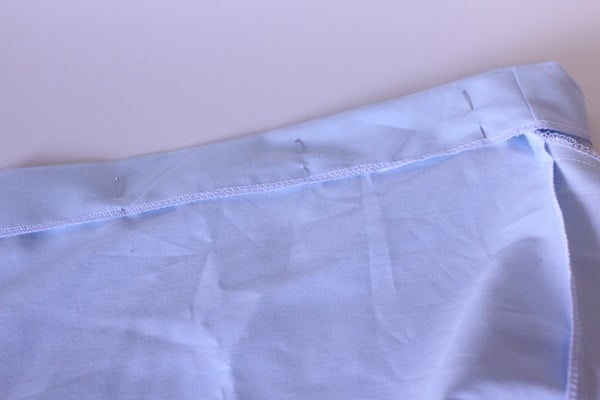 I finish seam allowances with it. That fabric will never fray!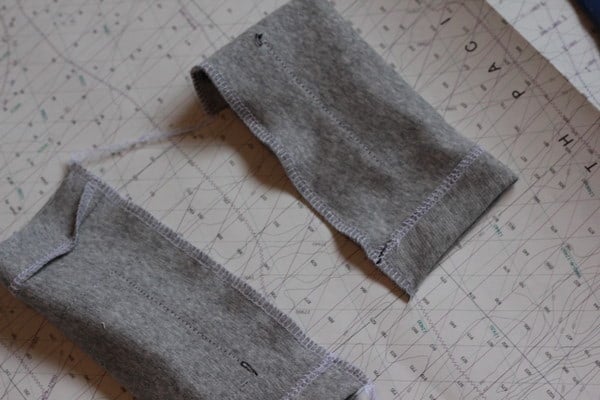 Sometimes I use it as a decorative feature.
There is a built-in knife that cuts fabric before it serges, so you always get a nice clean line. It cuts off the extra seam allowance that you may have. A multi-tasker if I ever saw one! 
Easy! Sweet. I recommend the Brother 1034D if you're looking for a solid serger. 


Do you already have a serger? What do you use it for?