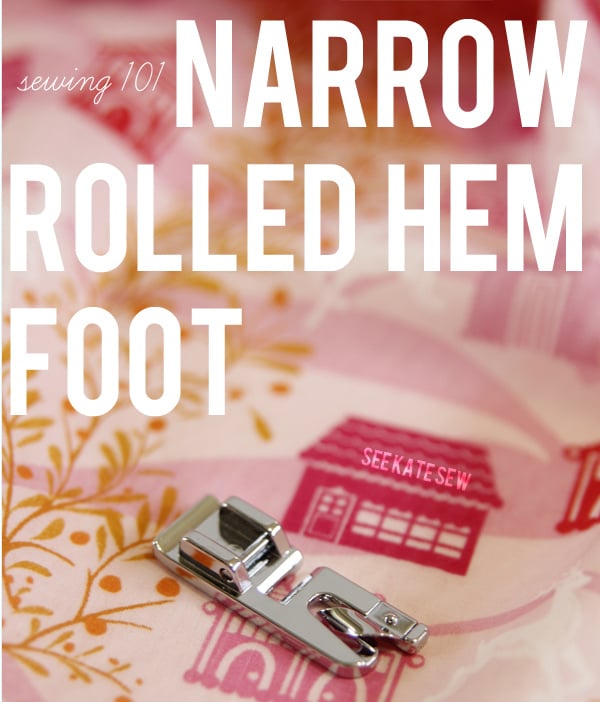 I just got myself a narrow rolled hem foot
(from amazon). This thing is amazing, and only $10! I'm kicking myself for not buying one years ago.
This machine foot has a little metal thing that flips your fabric under twice right before it gets stitched down for a perfect and super narrow hem. It looks so professional!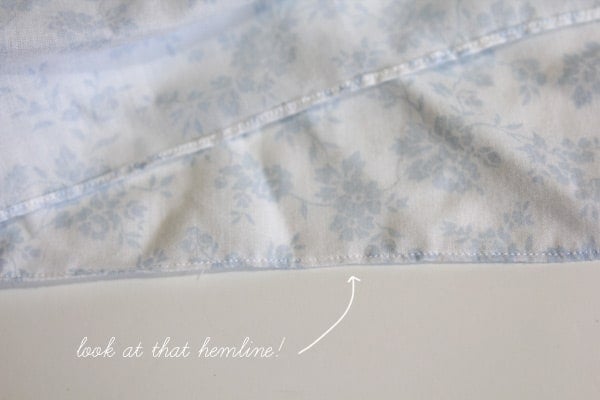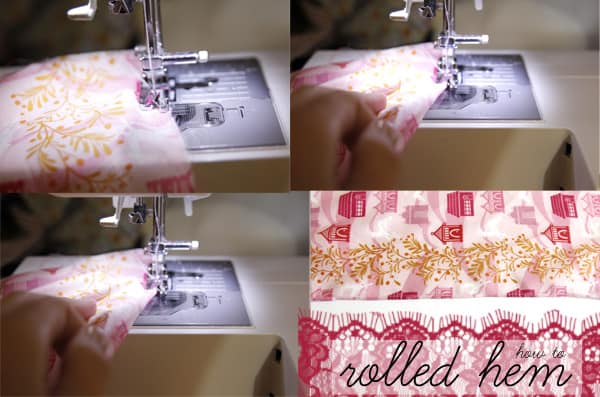 To use the rolled hem foot, simply replace your normal foot. Then, with your fabric WRONG SIDE UP, sew a few stitches. Leave the needle in the fabric as you pull the fabric into the foot's loop. Then hold the fabric steady as you sew and viola!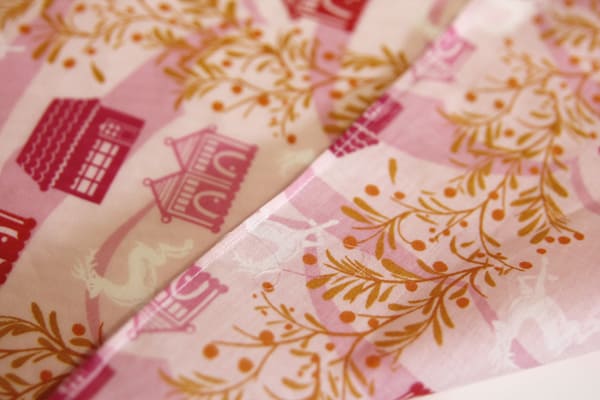 It took me a little while to get the fabric steady at the right width so the hem would be just right, but in the end I'm so excited to have a really fast and really professional new way to hem! No irons needed!
The only problem with this foot is now I'm wanting more rolled hem feet, like this whole pack
would be nice!
Have you ever used a rolled hem foot? Do you love it?