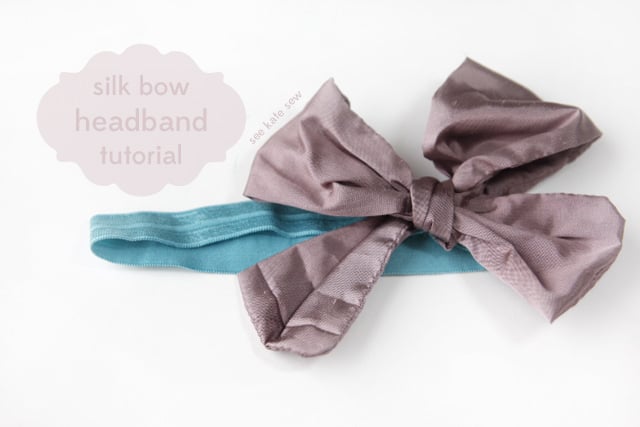 I made quite a few headbands before Lena was born. I made tutorials for some of them to share with you. She hasn't really worn them much yet. I thought I would be more into headbands for girls but she came out looking more girly than I thought she would. And I also made them all way too big. And we don't leave the house much. Maybe we'll be more into them later on but they are cute for photo shoots! So in the next few weeks, expect a couple more headband tutorials!
You can really use any material to make this silk bow headband, but silk has such a lustrous texture, it really makes the whole thing! Pair it with a jewel-toned band and doesn't it look so sweet? Silk is one of my favorite materials, even though it is a little hard to work with because it frays a ton. It's worth it!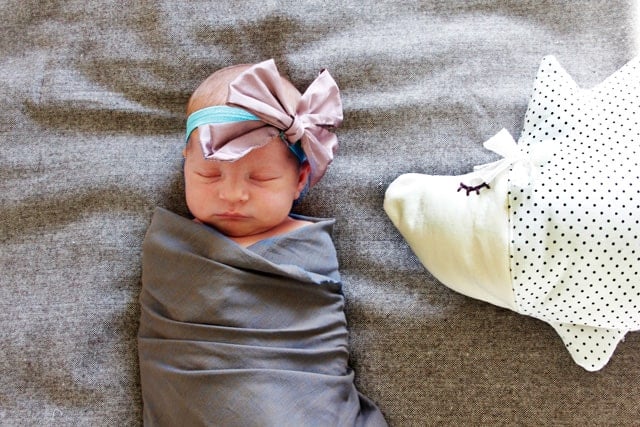 Cut your silk into a strip 5″ by 20″
Fold in half and sew, leaving a 1-2″ opening in the middle of the tube.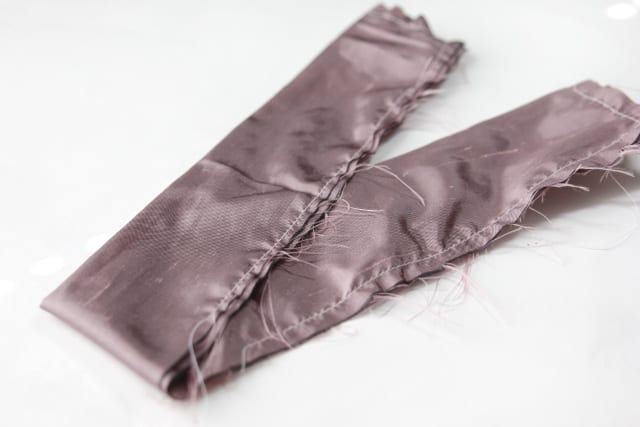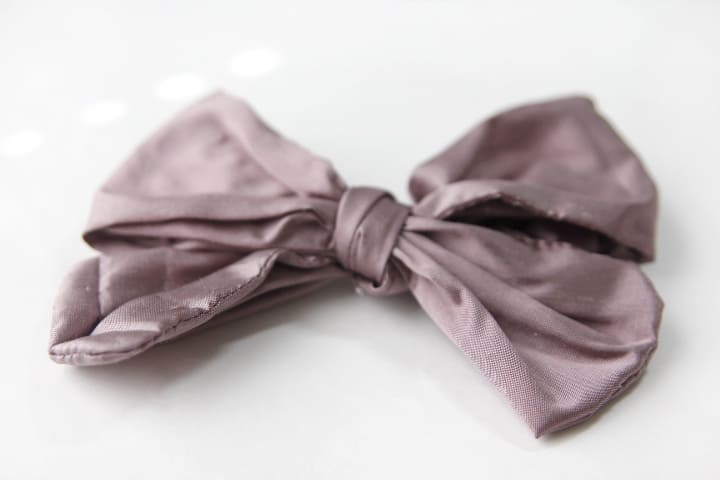 Sew elastic ends together using a zig zag stitch.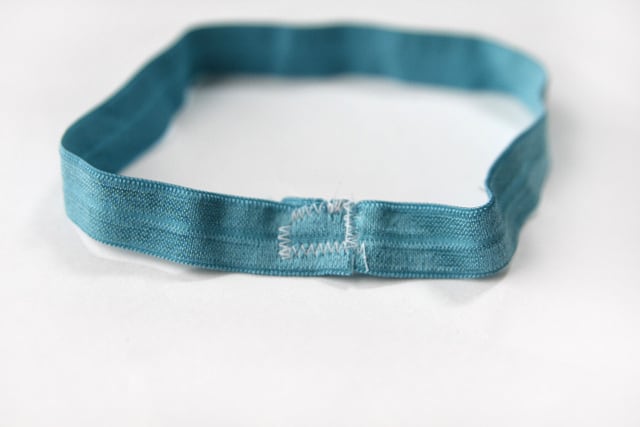 Hand sew the bow to the elastic right over the place you sewed together. (Or use a glue gun)