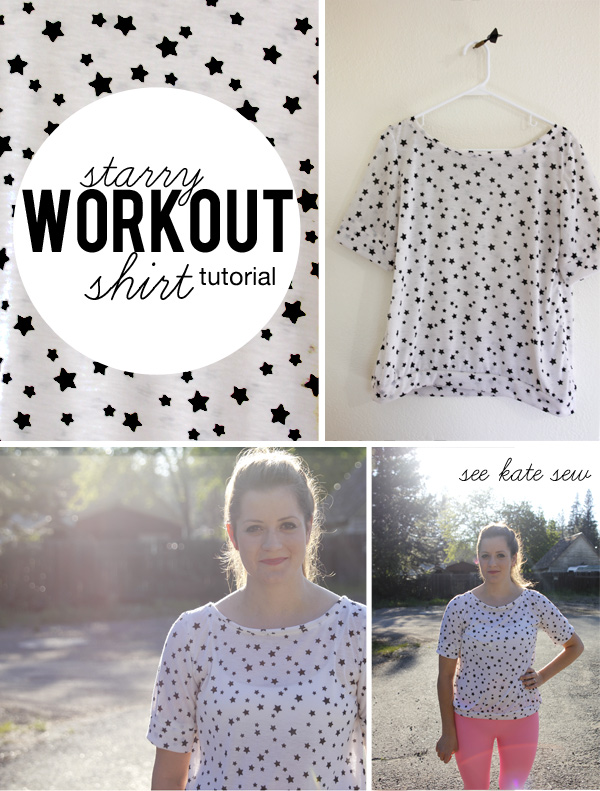 I wrote about my failure to pack enough shirts in my summer goals post. I also only packed 1 shirt suited for exercise, and I don't even really like that shirt! I ordered this star knit jersey
 from fabric.com with no real intention of what I would use it for. But when it came, I set it next to my two pairs of neon leggings and I knew they were meant to be together. 90s flashback.
The fabric is great because it's really lightweight and breathable, perfect for workouts! I don't sew with knits too much because it's sometimes hard to find fun knits to sew with, so I loved finding this one!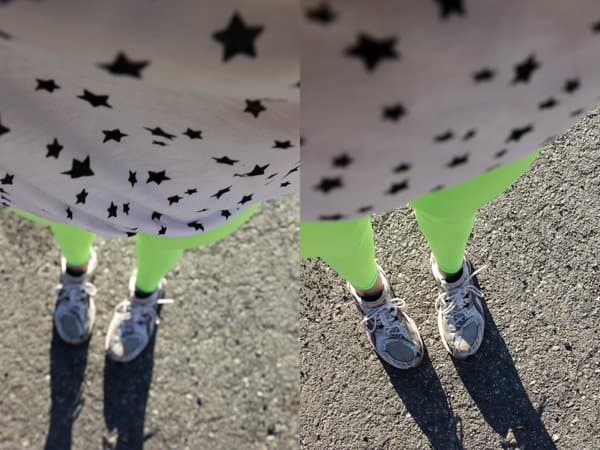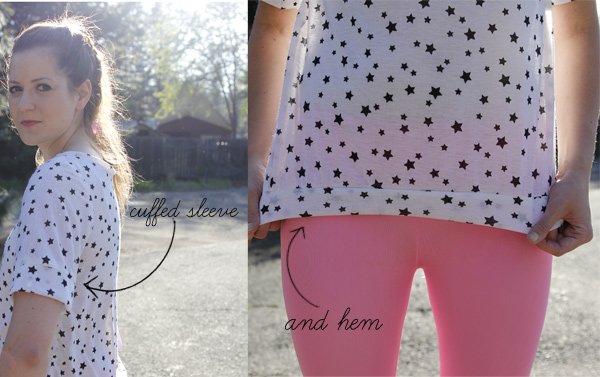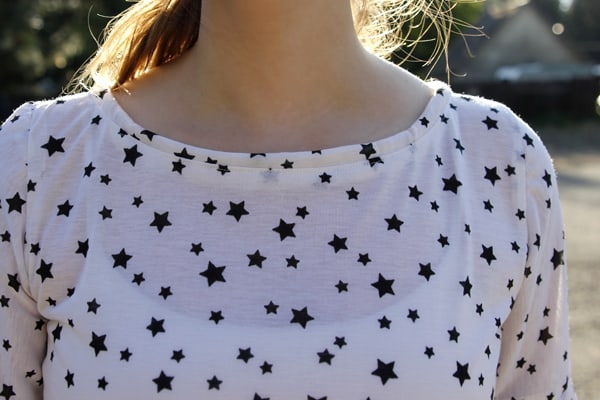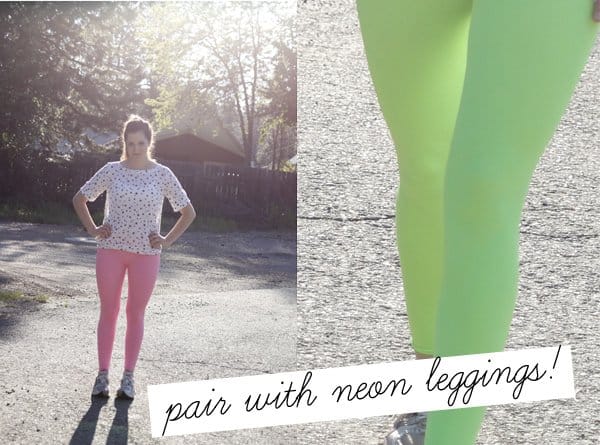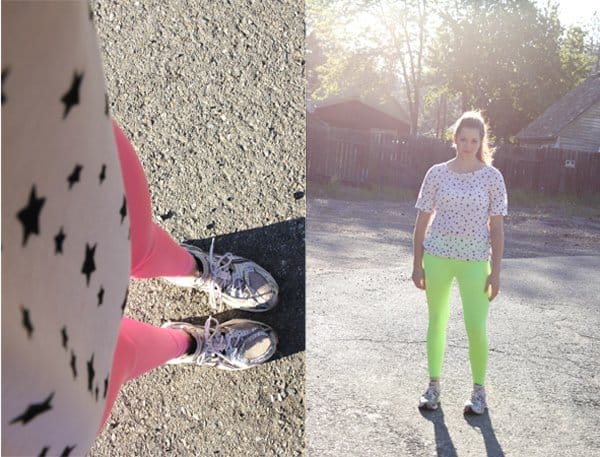 The neon green leggings really are as neon as they look! Awesome, right! The pink ones are pretty cute, too. Do you think I can get away with wearing them in a normal outfit? I hope so
 I look pretty cool doing jumping jacks, want to see?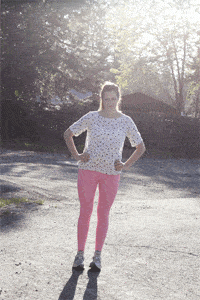 Want to make your own workout shirt?
Start with those basic pattern pieces. The following are the adjustments you'll make to get the knit workout shirt with cuffed sleeves and hem and a finished neckline.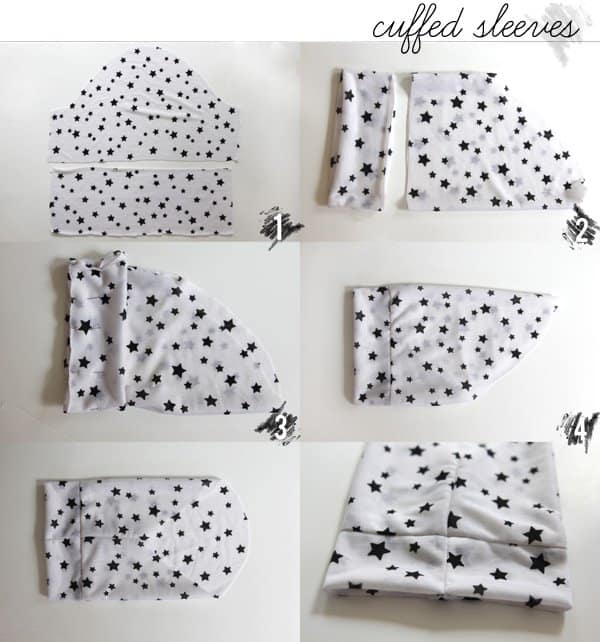 To make the cuffed sleeves:
1. Start with your basic sleeve pattern and cut out a rectangle 1 inch shorter than the sleeve width and about 4 inches tall.
2. Fold the cuff piece in half and sew together on the side seam. Sew the sleeve's side seam together also. 
3. Pin the cuff to the sleeve with right sides together. You'll have to stretch the cuff a little to get it to fit since it will be a little smaller than the sleeve.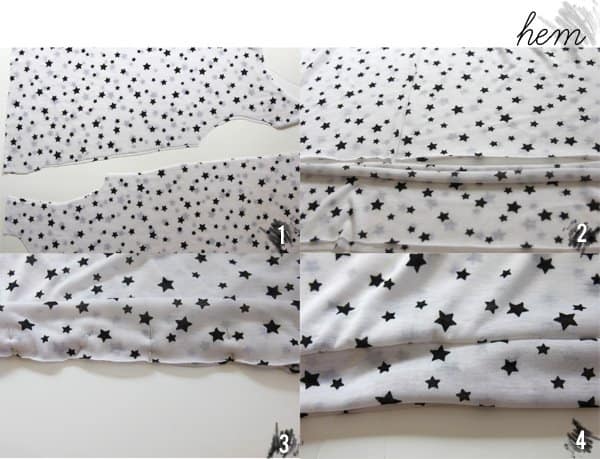 1. To give the hem the same look as the sleeves, start with your basic blouse front and back.
2. Create the bottom piece the same way you made the sleeve cuff, a rectangle 4″ wide and about 1-2″ shorter than the bottom edge of the blouse. 
3. Pin it on, right sides together.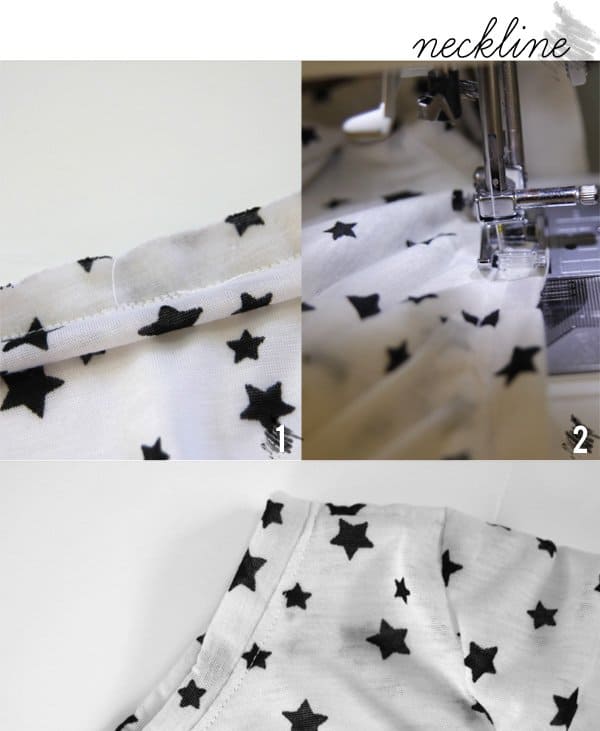 For the neckline:
1. Repeat the same thing as you've done above, except with a 1″ strip of fabric. Sew it onto the neckline, right sides together.
2. Flip the seam allowance under and top stitch on your bodice front piece, stitching the seam allowance to the bodice as you go.
Now you're ready for some Jazzercize!