the 9 to 5(.5) faux bow headband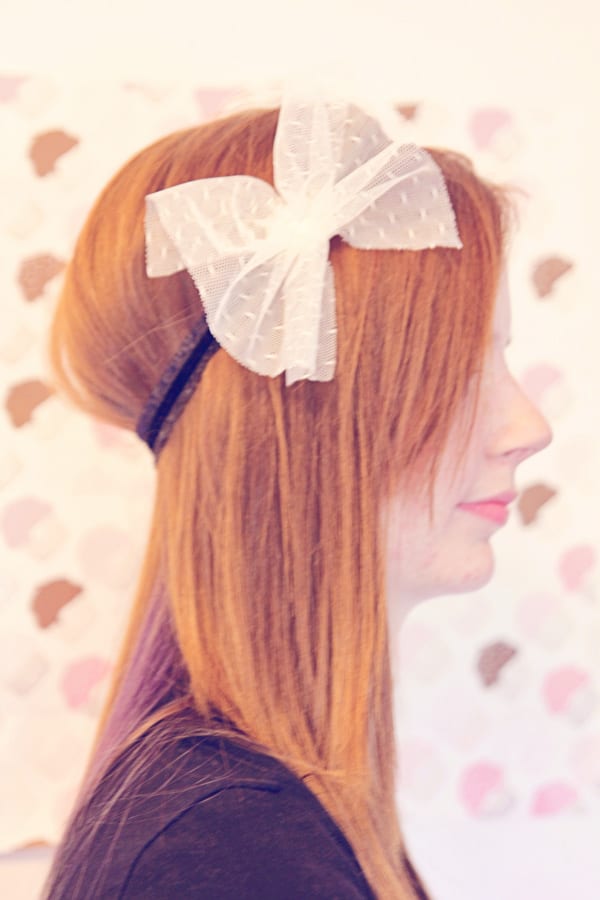 My model friend is in town for a while so I started making a line of headbands for her to model. I love an excuse to make something new, and having friends model is way better than taking pictures of myself in the mirror. (Better for you and me!) Her hair is gorgeous so headbands were perfect! Headband tutorial, anyone?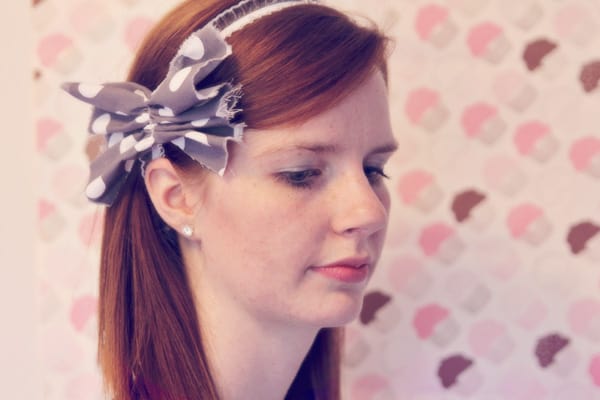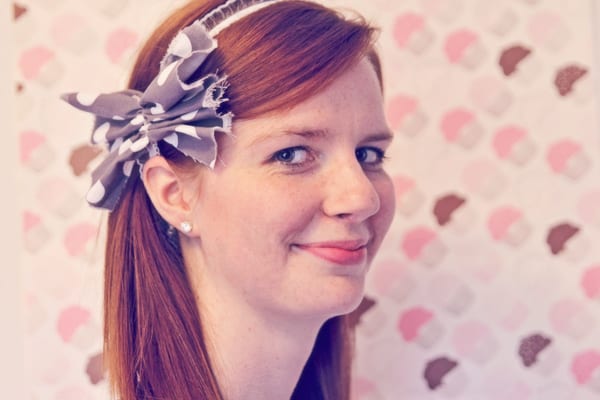 This is a super easy headband. The best part is all you need is a scrap of fabric 9 by 5.5 inches. I called it a faux bow because it sorta looks like a bow. And faux is one of my favorite words. The x is silent. How cool is that?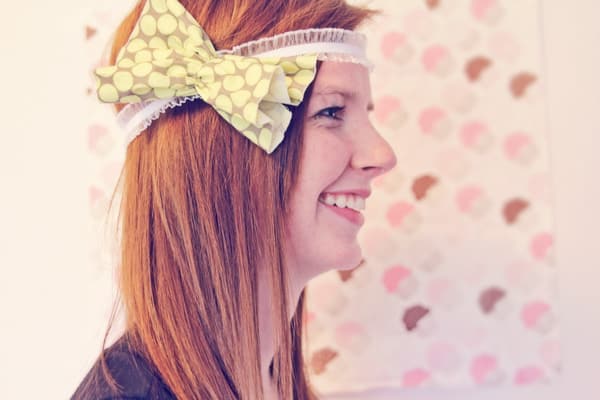 So anyways, here's a simple DIY. You can use any fabric you want. Cotton is great because you get a little fray. You can also use lace or netting like I did in the first picture. Doesn't fray but looks pretty!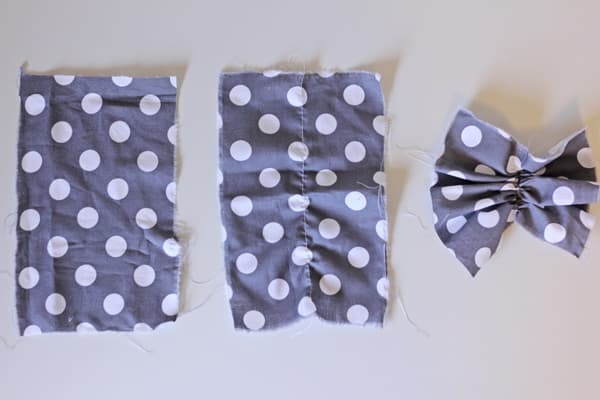 1. Cut out a piece of fabric 9″ by 5.5″. You can tear the fabric if you want extra fray!
2. Run a line of baste stitching through the center.
3. Pull the basting to gather your fabric.
4. Tie the ends of your threads from the basting behind the bow.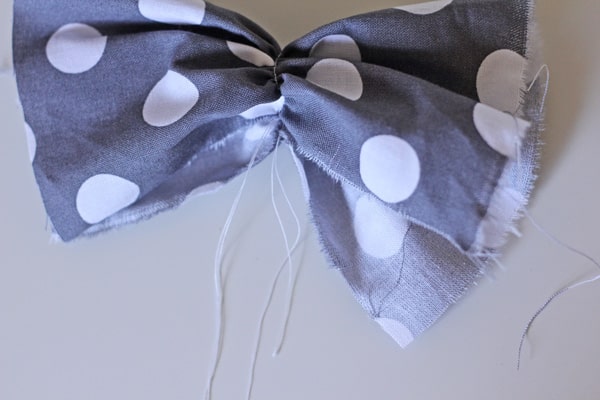 5. Sew down the middle of your bow with a straight stitch. Backstitch, too.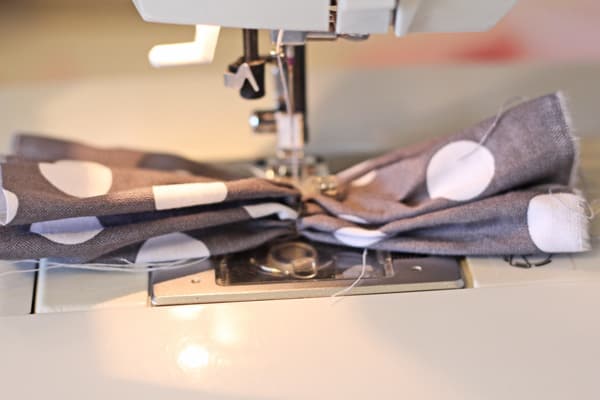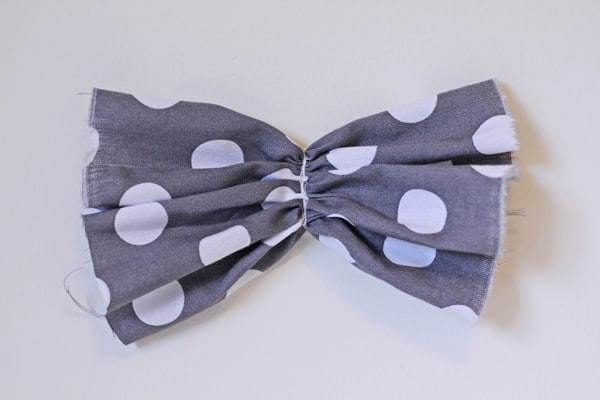 7. Glue down a piece of felt, then glue elastic to the felt.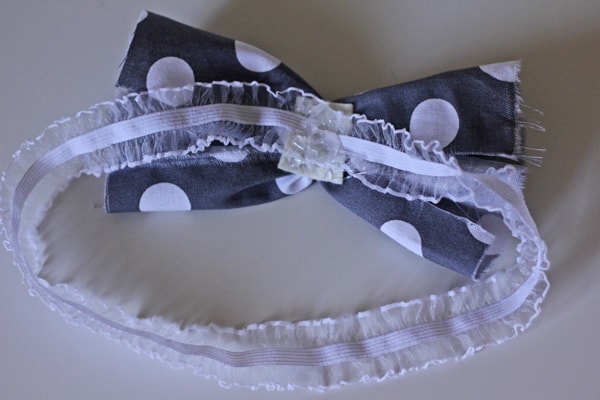 8. Top it off with another felt rectangle.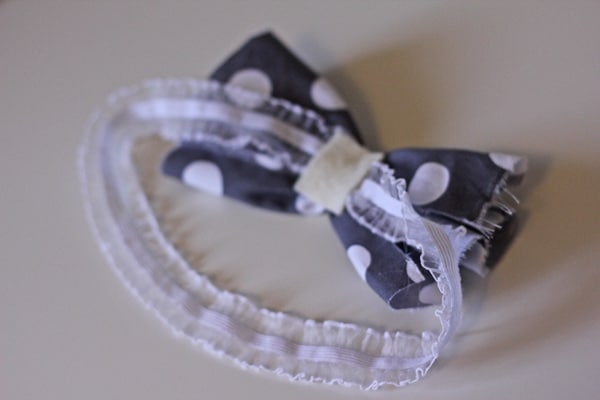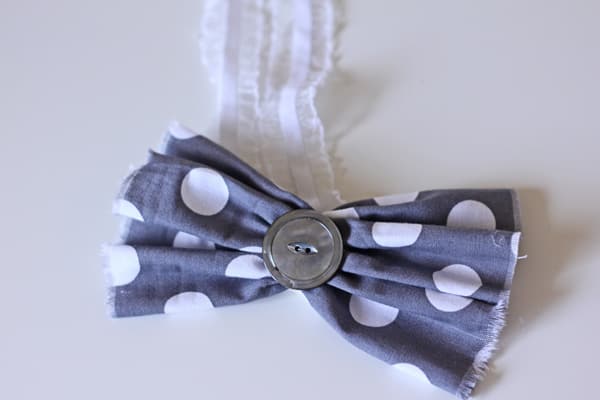 9. Add a button if you want, and you are finished! Make some more?