The BLAIR maternity TEE is here! This is my first maternity pattern (though there are a couple of current patterns that work for maternity!) and I'm thrilled with it!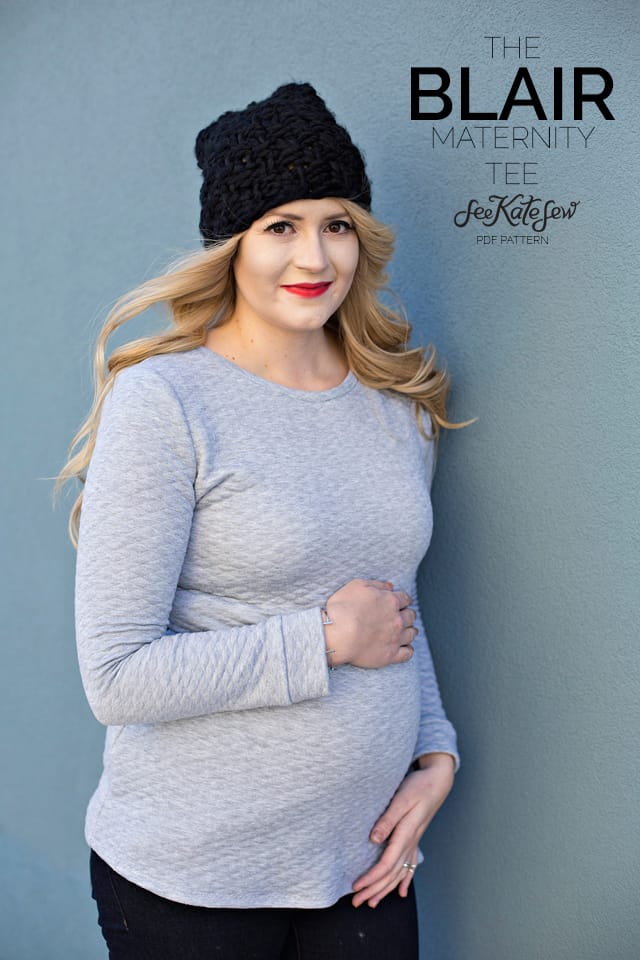 This basic tee is all you need for all 9 months of pregnancy! It's fitted enough to flatter your belly while allowing you to grow and there are multiple sleeve options to get you through all seasons!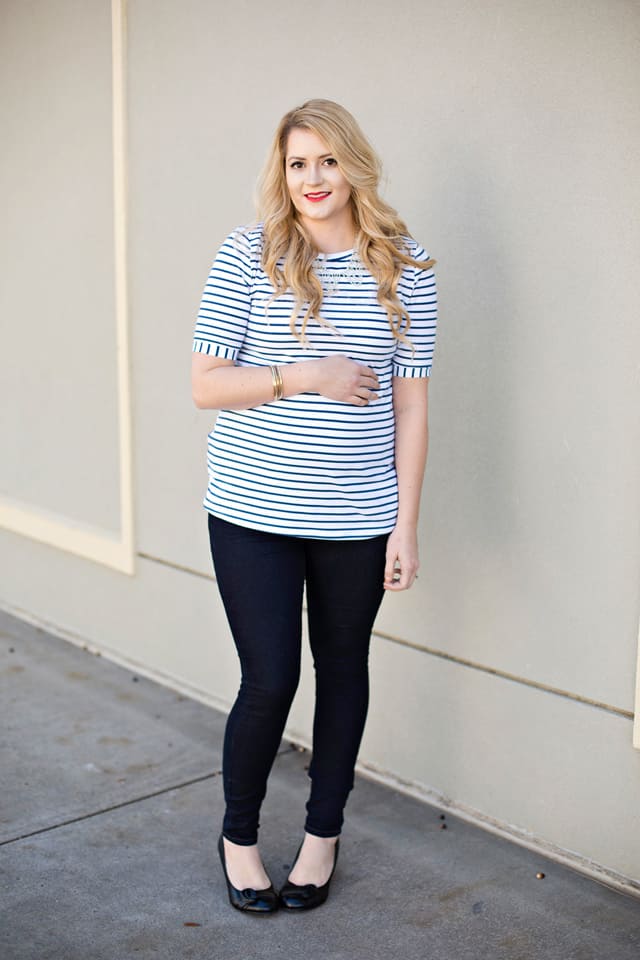 I've made so many of these so far! I just keep growing so I just keep sewing more.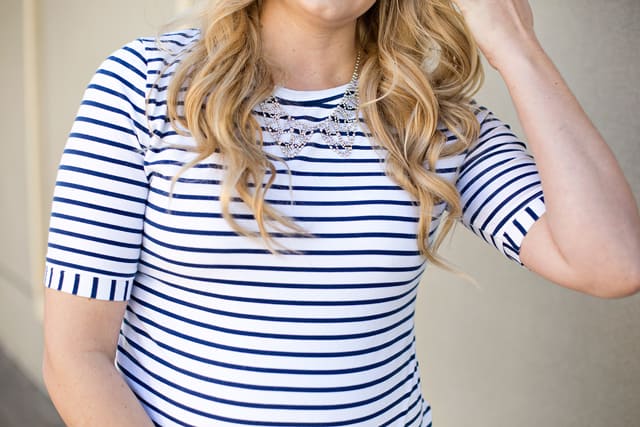 Since this is my third pregnancy, I'm SO sick of most of my maternity clothes. This pattern is a quick sew- only 30 minutes – so it's easy and cheap to whip up a new one anytime!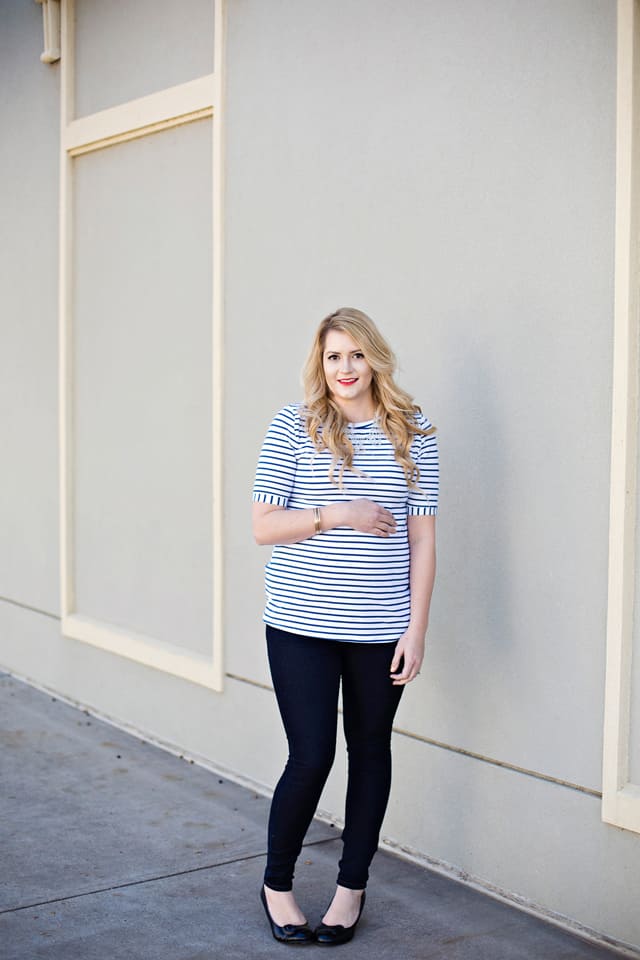 This striped one is one of my favorites. It's made with the new CLUB fabric from Raspberry Creek Fabrics. It's a perfect stretch and super comfy. I used the half sleeve option with a sleeve band.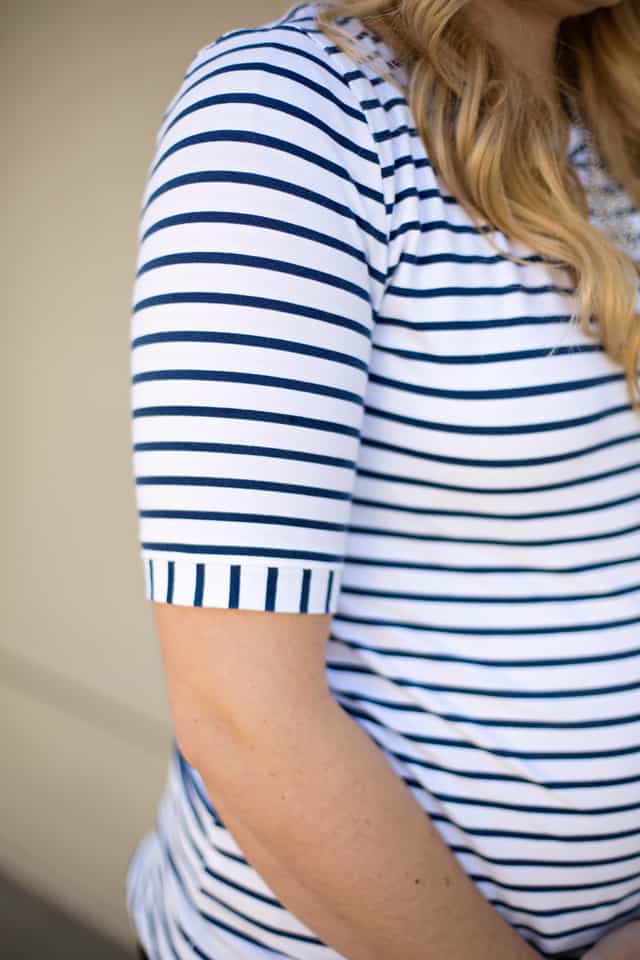 I used a grey quilted knit, also from Raspberry Creek Fabrics (similar here), with a long sleeve and cuff! It's perfect for winter and nice and cozy.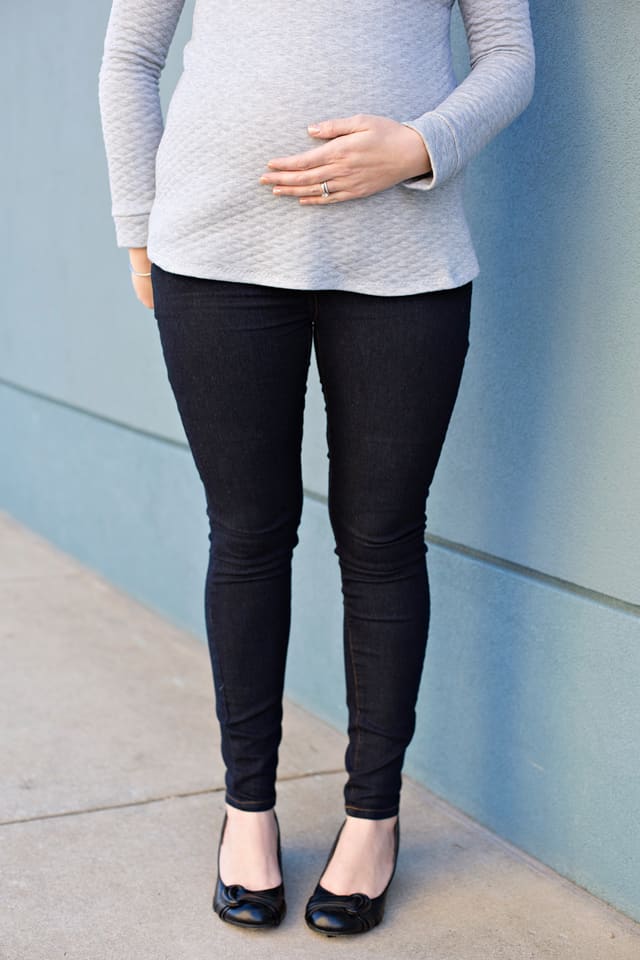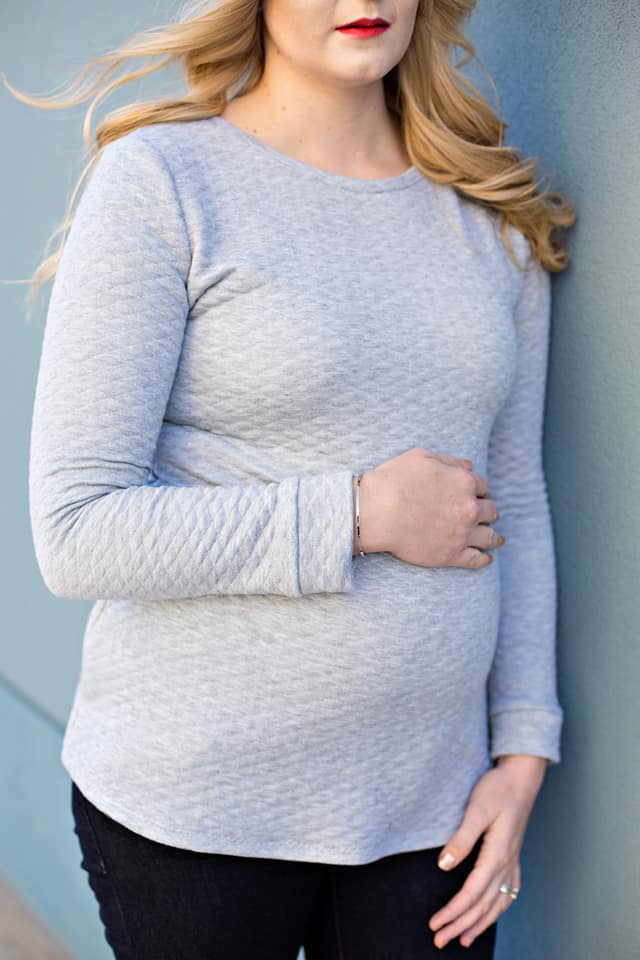 The hem has a slight shirttail shape, which I love for pregnancy. I have always had trouble making maternity shirts last all 9 months, because I get pretty big at the end. So, I made the BLAIR extra long!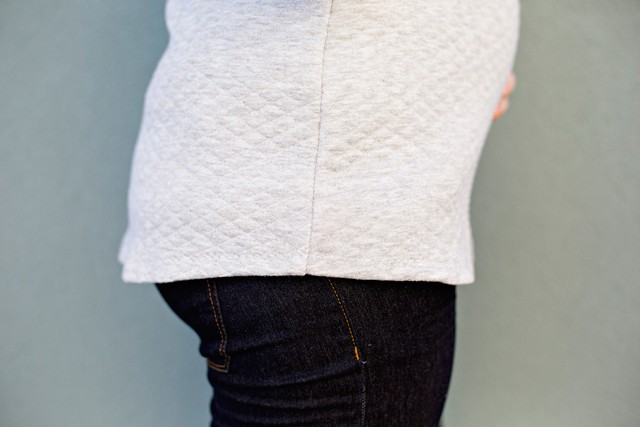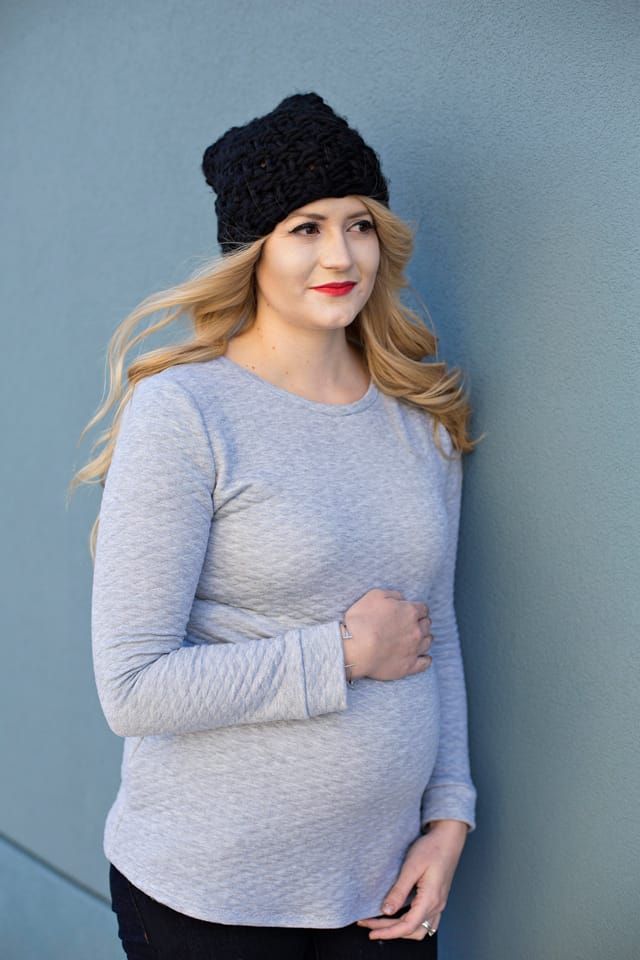 Another sleeve option is the half sleeve. Depending on if you have a 2-way or 4-way stretch, this sleeve will be shorter or longer, but I love the half sleeve option as a nice transitional piece for fall and spring! This fabric is Triangle World jersey from Bloome Copenhagen.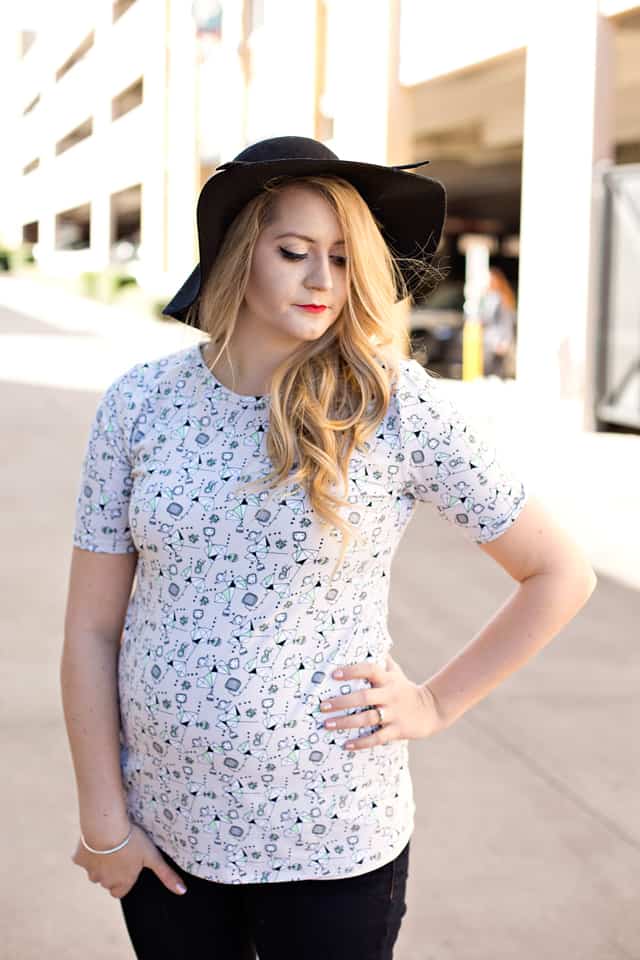 I have more BLAIRs to share! There is also a scoop neck option and a short sleeve option!