The Daydream Ruffle Dress pattern started out as an entirely different sketch. It did not look ANYTHING like what it turned out to be. I don't even think it had any ruffles to begin with! Anyways, it's a total ruffled explosion now, I think I had Ruffle 2013 on the mind. This might be the girliest dress I have ever made. I made one for the baby, too. It's stil just a tad too big, but it won't be for long. (Maybe I'll make that original sketch someday…)
My favorite part of the design is the double ruffle sleeves.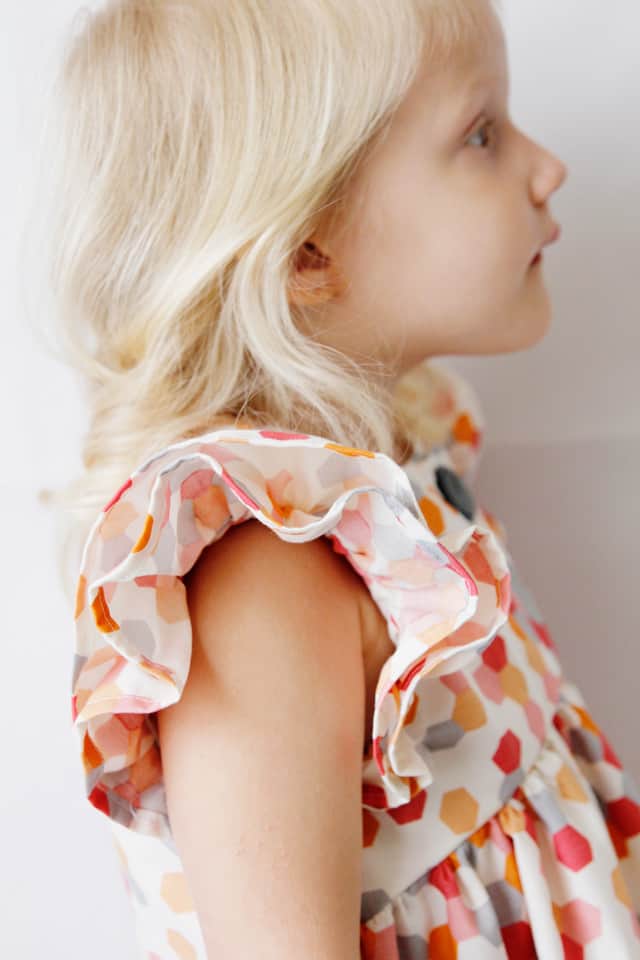 For my cover photos I used a sheet set as fabric. I have been asked a few times where the fabric is from so here's your answer: TARGET! After a few runs to the fabric store for pattern samples I started getting fed up with how expensive all this fabric was getting to be, for prototypes I would just be throwing away! So I decided to buy some Target sheets. They always have cute sheets and I'm always there anyways. I got a ton of yardage for about $16 so I did a little sheet set yardage conversion. There should be a google calculator for this but I had to do it myself.
One twin sheet yields approximately 6 yards. That is about 2+ in the fitted sheet (52″), 2 3/4+ (66″) in the flat sheet and two fat quarters in the pillow case. Can't beat that at the fabric store! Plus since the fitted sheets are 52 or 66 inches wide, this is way more yardage than 5 yards of 44″ fabric, it's probably more than 6 yards! So I'm saying a twin set yields 6 yards! 6 yards for $16 is about $2.60 a yard. Steal!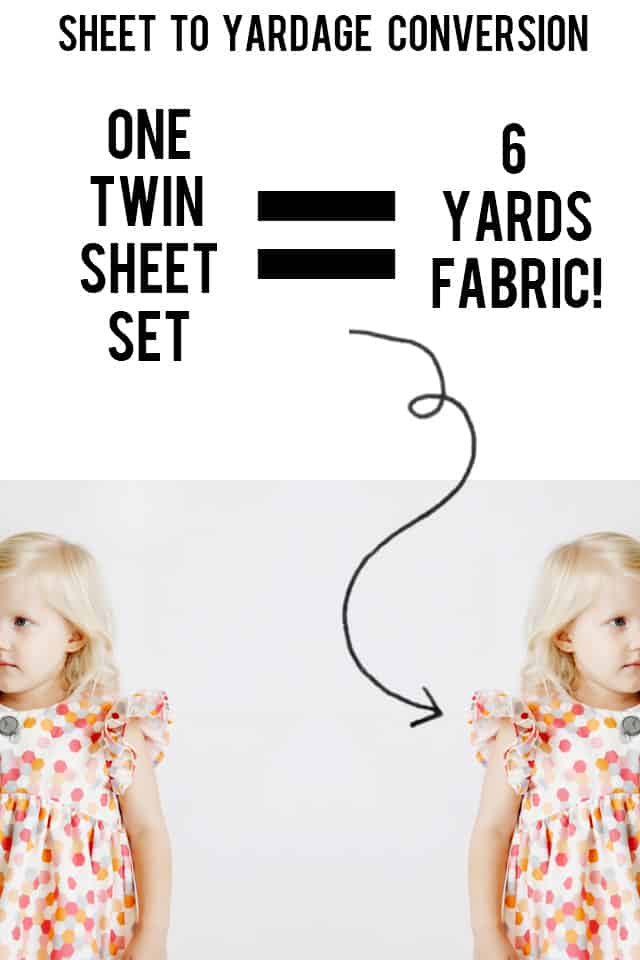 I bought twin size sheets because honestly, how much cute hexagon fabric does one person need? I was able to complete the rest of my samples and testing without going out for more fabric. Of course, if you are making a lot of the same thing you can size up to queen or king size for even more fabric.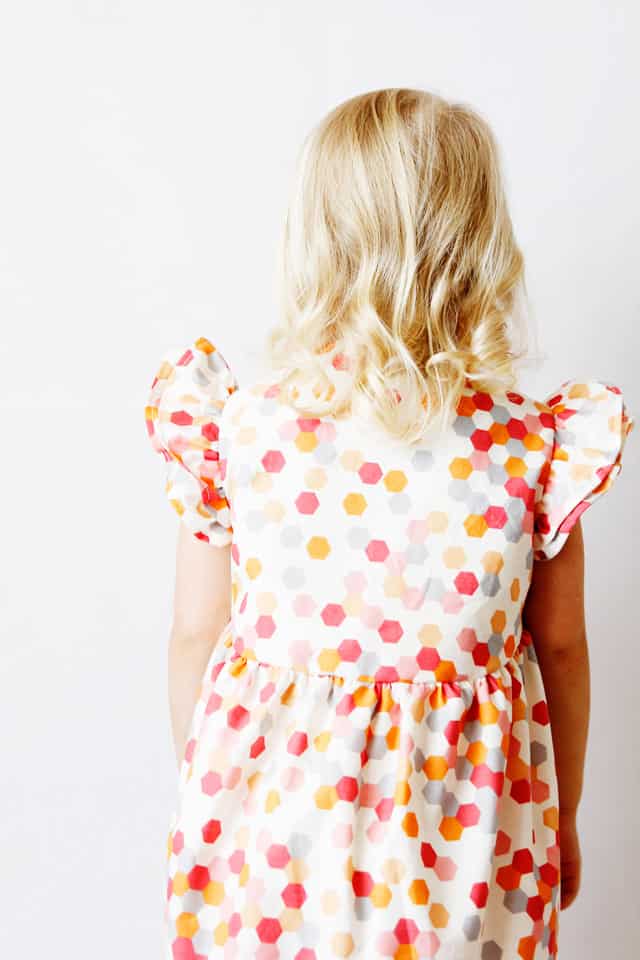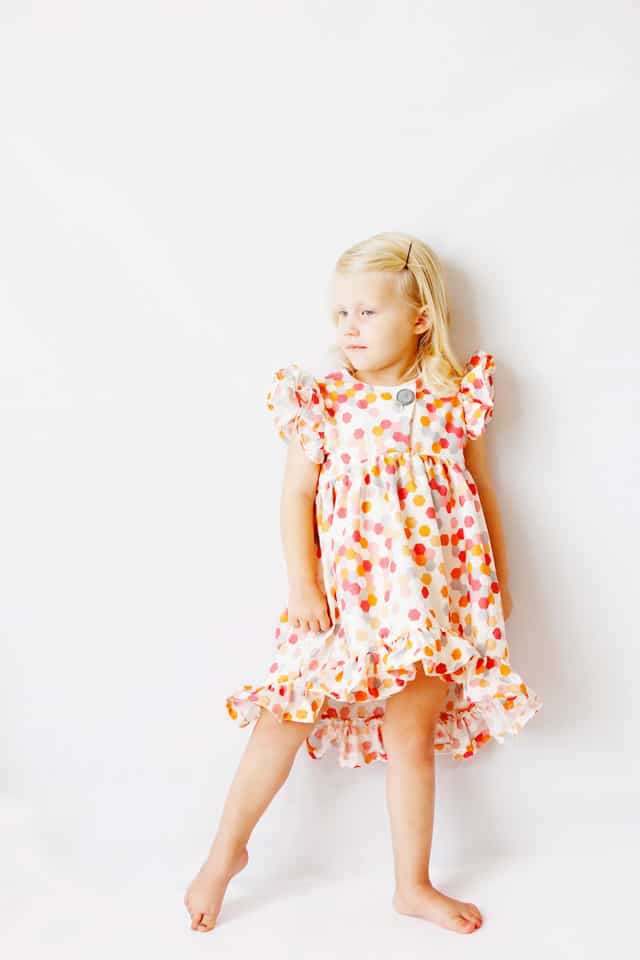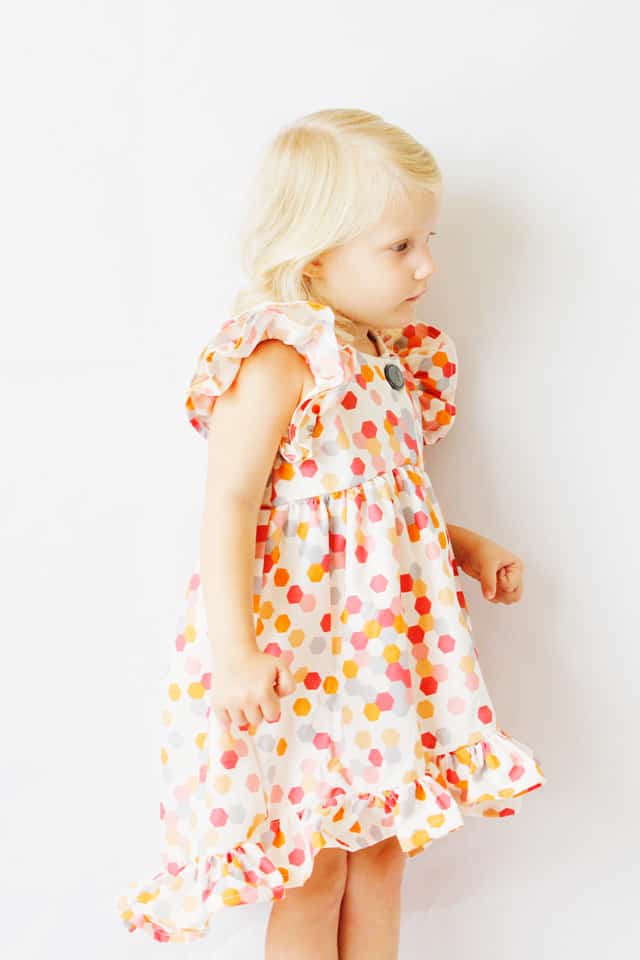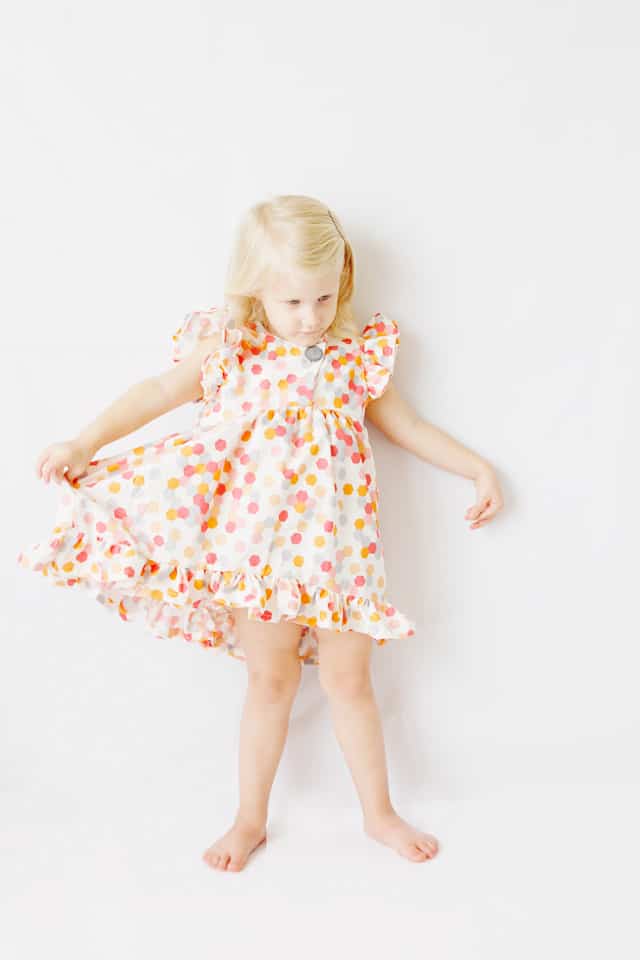 There are so perks of using sheets as fabric, you can use the preexisiting hem which saves you time and fabric! I've been using sheets for fabric for years and I definitely recommend it. Plus, no waiting in fabric lines! Yeah!
So anyways, this is the new Daydream Ruffle Dress available HERE and I approve of using sheets as yardage.
Have you ever sewn with sheets?
Also, there is still time to enter the Girl Charlee giveaway!