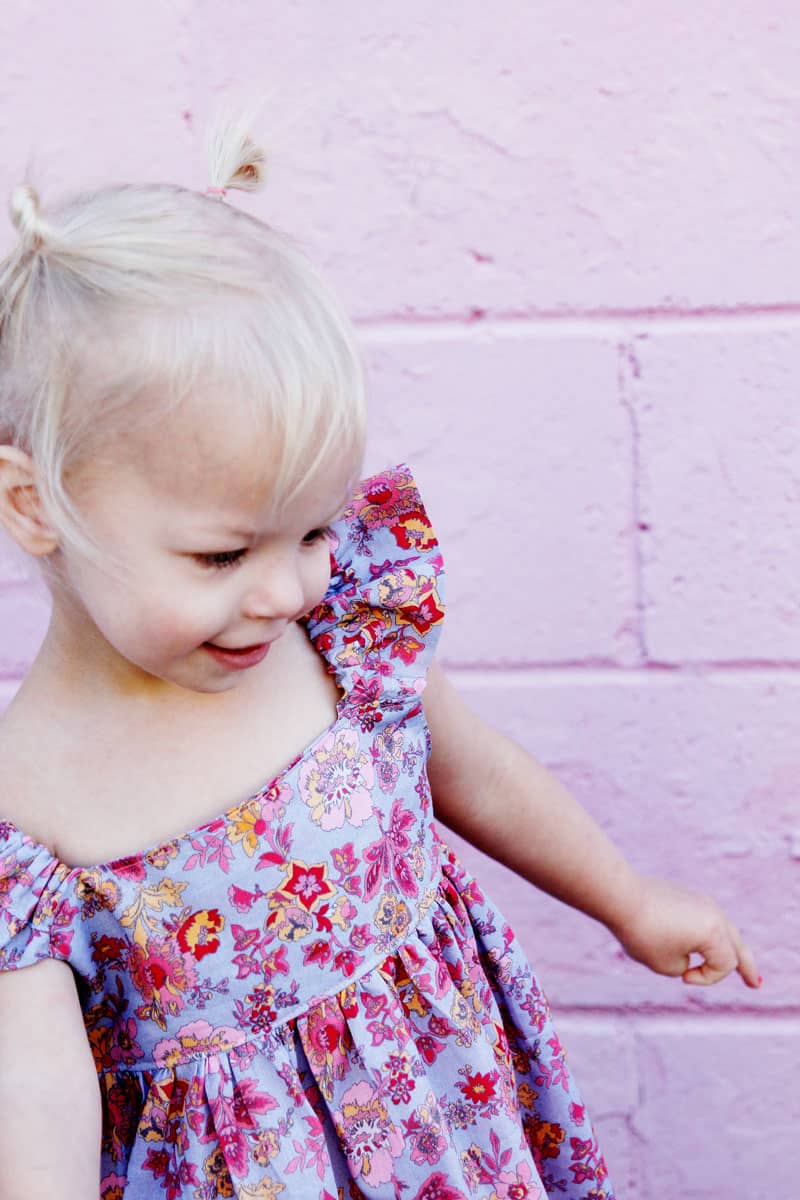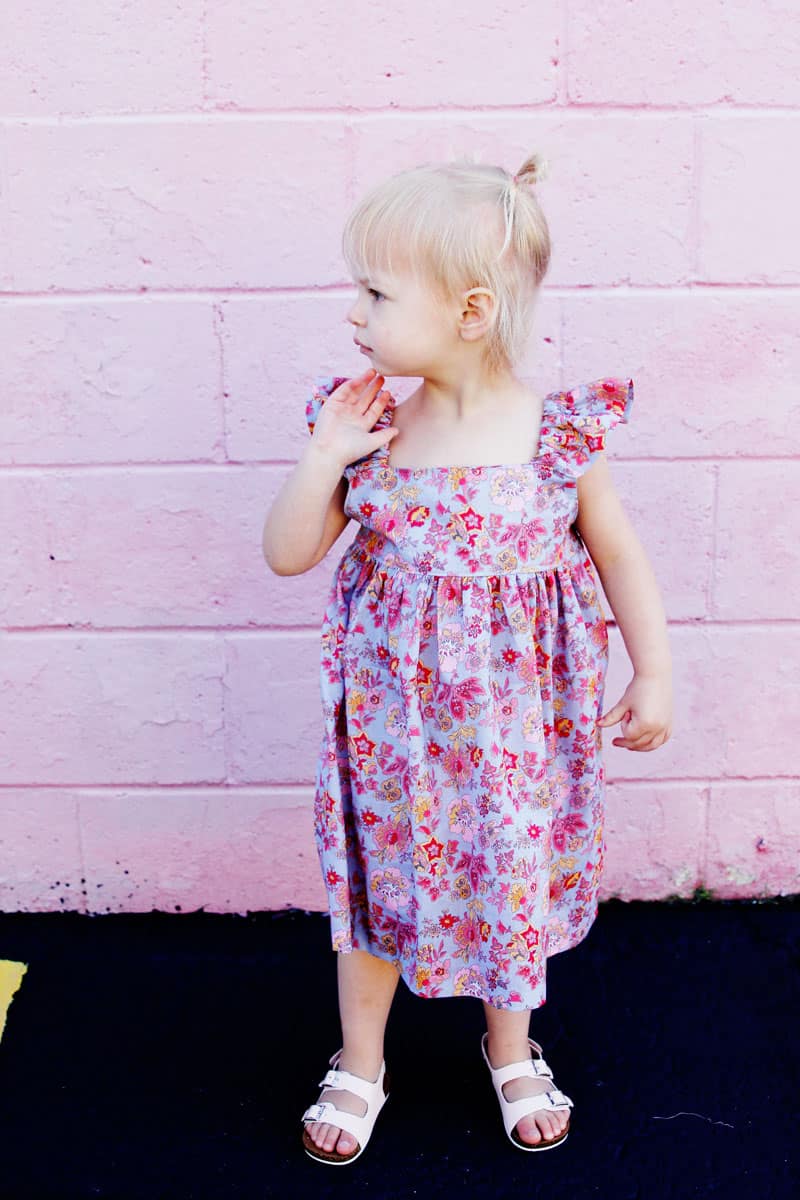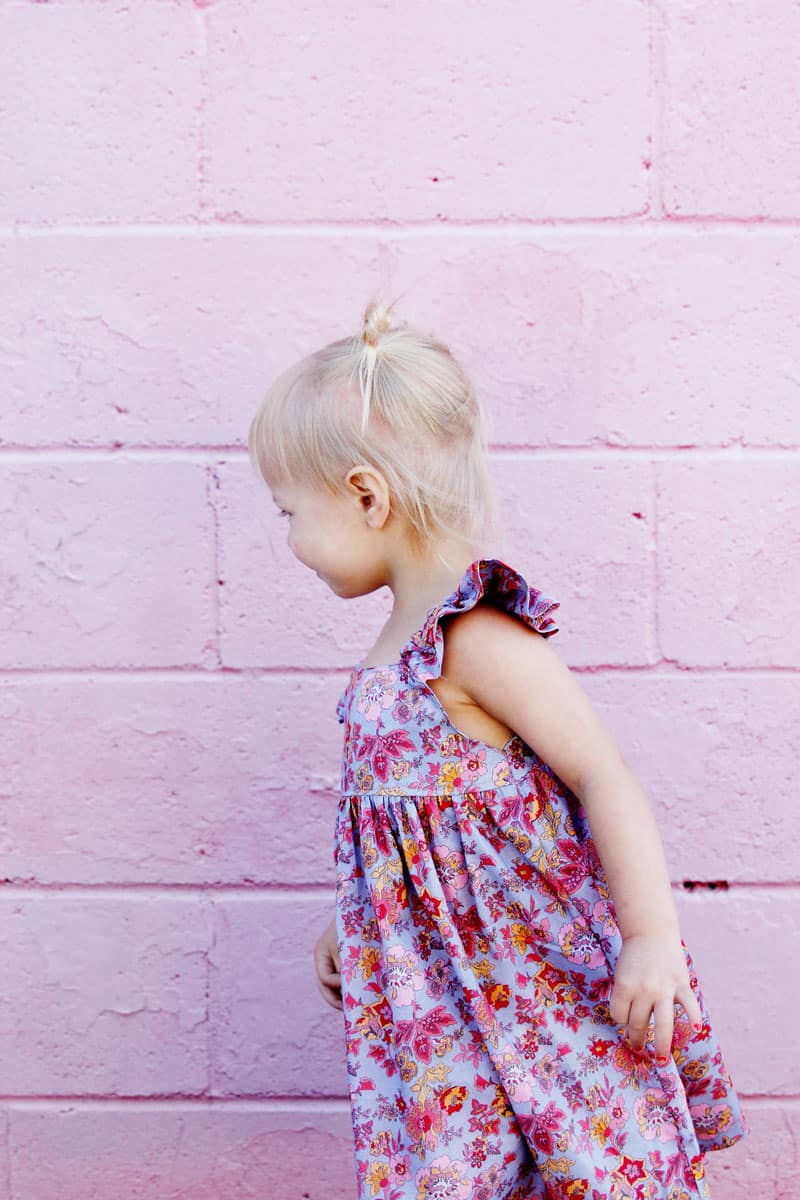 I designed the Easy Summer Dress to use with my favorite quilting cottons but after making it in lightweight lawn, I'm in love! This dress is fun and fast to make, I usually do them assembly line style for my girls! Now that I have 3 girls, we have a lot of dresses hah! I also love being able to take my girls to the fabric shop and let them pick a fabric to make this dress with. Since it's such an easy pattern to sew, it's fine if they pick a fabric I don't like *cough* character fabric *cough*. They're happy and I get to sew them something they love, they feel a sense of ownership, and it only takes me an hour. So it's a win!
This lawn is by Riley Blake and it's so nice! I picked it up when I visited the headquarters last summer and meant to make something for myself with it, but I think it was meant to be this dress! I used a 1/2″ elastic for the casing this time. The pattern calls for 1″ but the 1/2″ makes the sleeves a little bit more fluttery, so it was a fun change.
This pattern will fall off narrow shoulders, so scoot the sleeves in a little bit if that is a problem, and/or size down at the top! I love the carefree fit of the dress though, it's perfect for pulling on over a swimsuit and also dries quickly! Total summer staple! Get the pattern here!