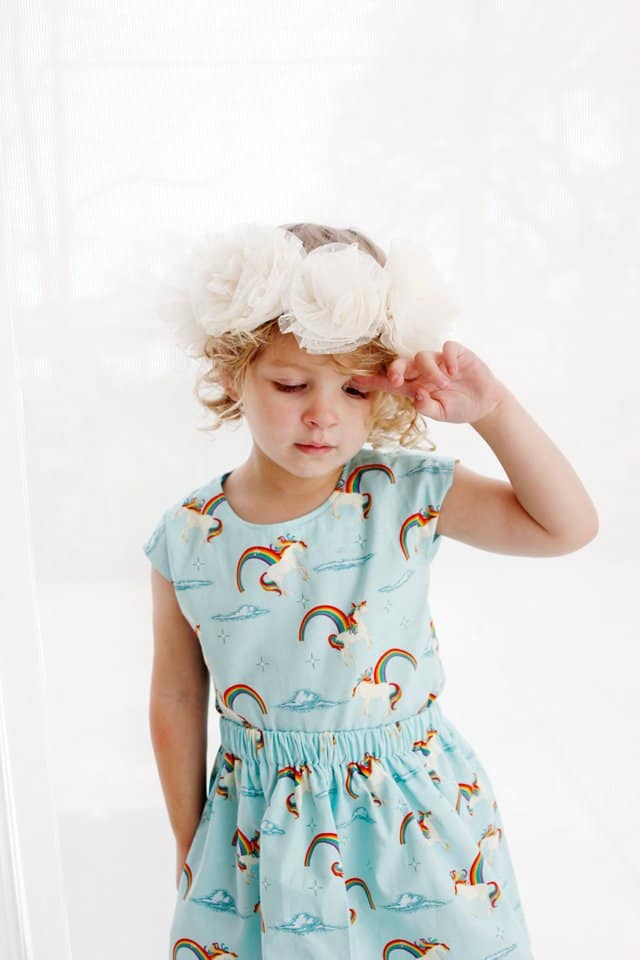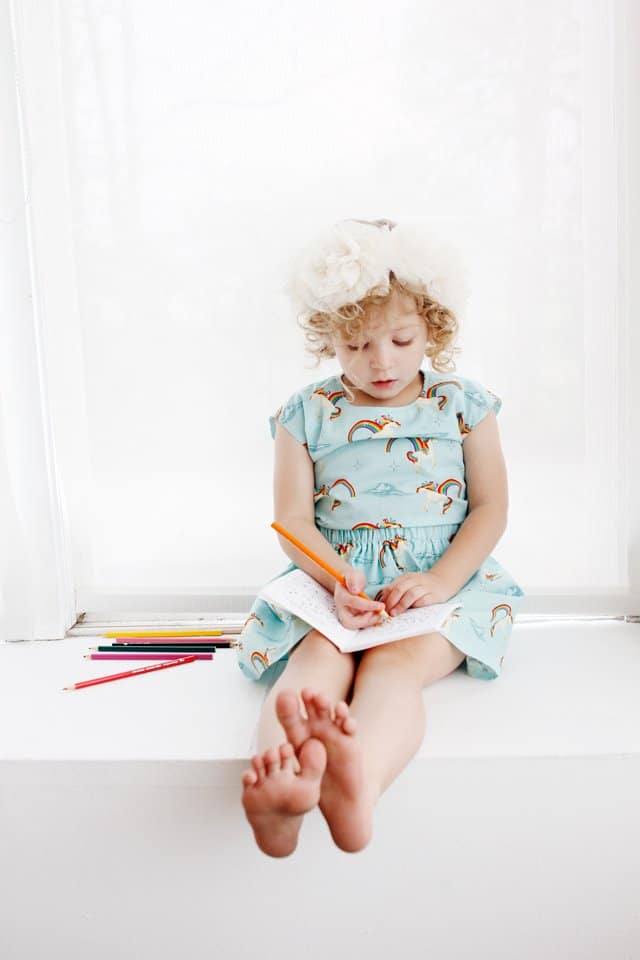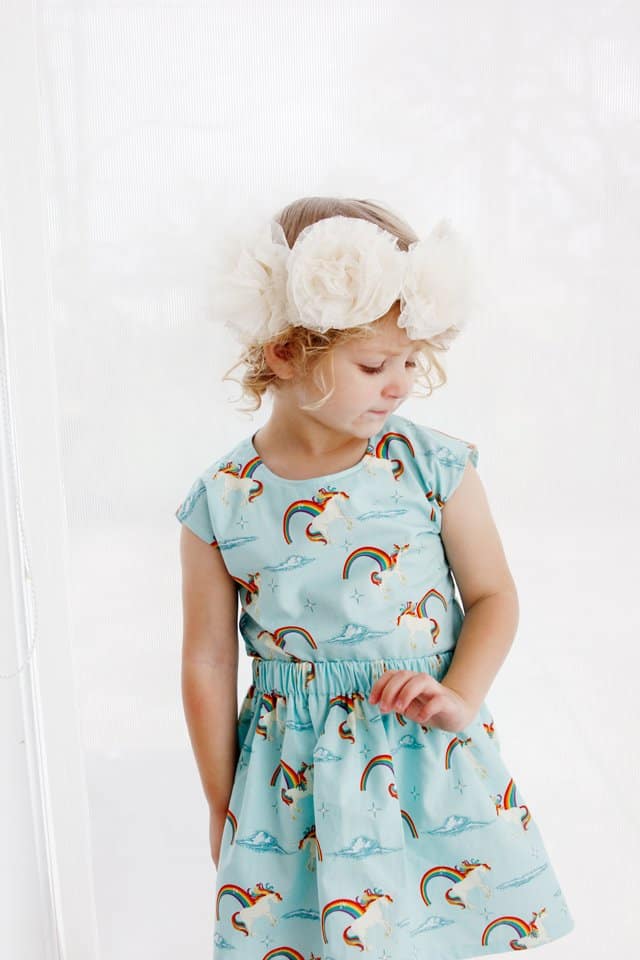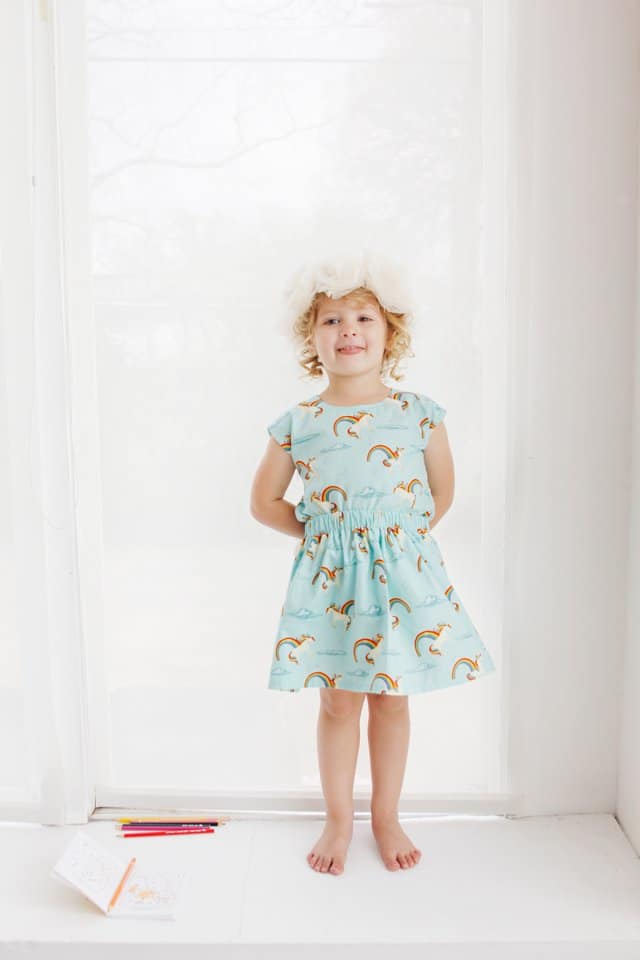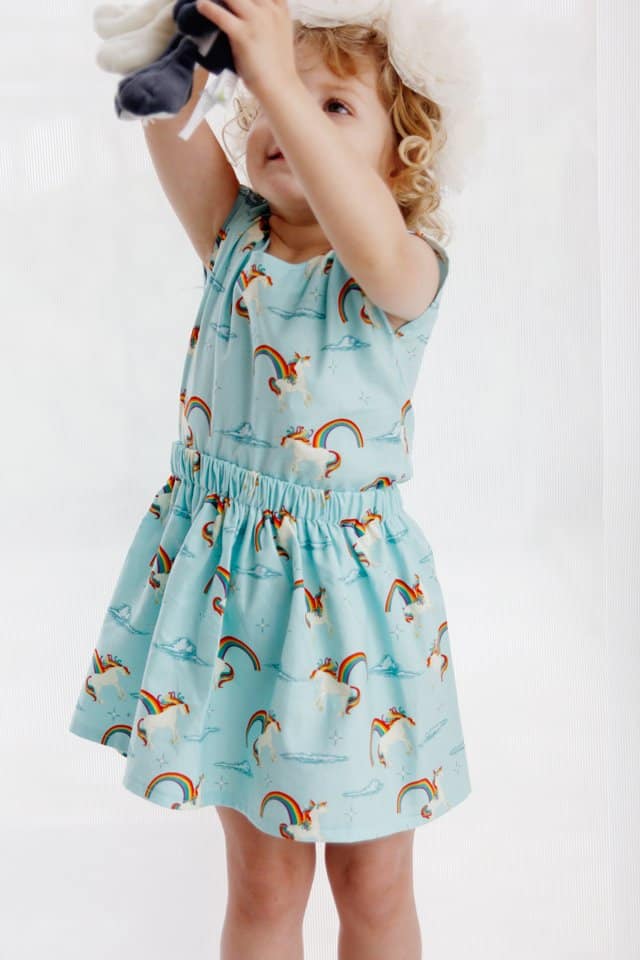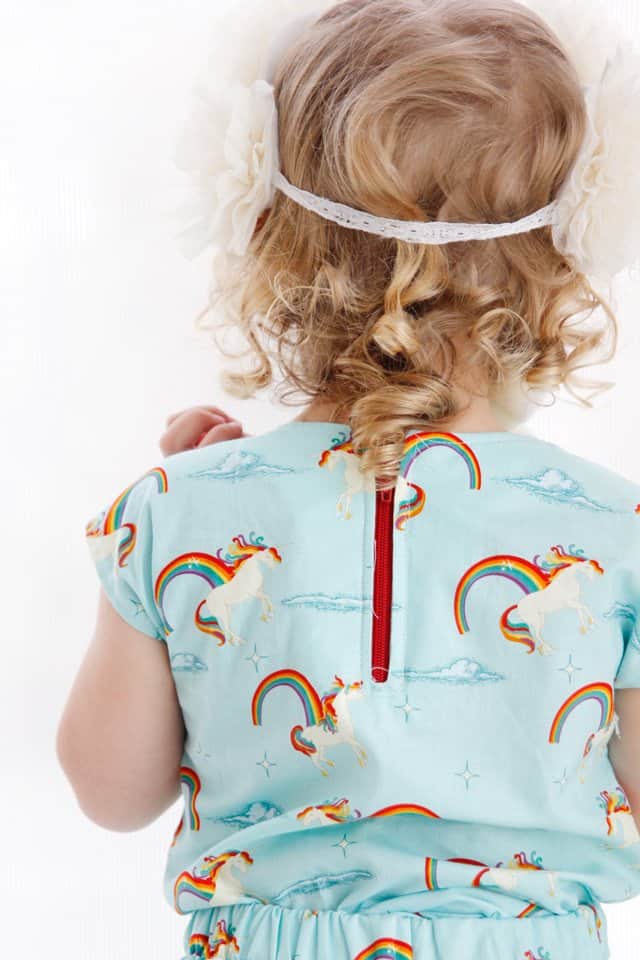 I loved playing with this novelty fabric from Riley Blake! I saw it first in the catalog that my lemon and pretzel fabric is in. My daughter saw it in the catalog, so Riley Blake sent some over and I came up with this unicorn fabric 2-piece set! It's two pieces but since they are made from the same fabric, they look like a dress! The top is a Little Zippy top with a red zipper and the bottom is a simple gathered skirt. I'm working on a tutorial for the skirt that I will post soon!
This is a fun outfit because you can also split the pieces up and mix and match with other clothing for lots of outfits!
The fabric is called "Unicorns and Rainbows" which is just so happy.
I have another Riley Blake Novelty fabric tutorial coming up tomorrow! See you then!