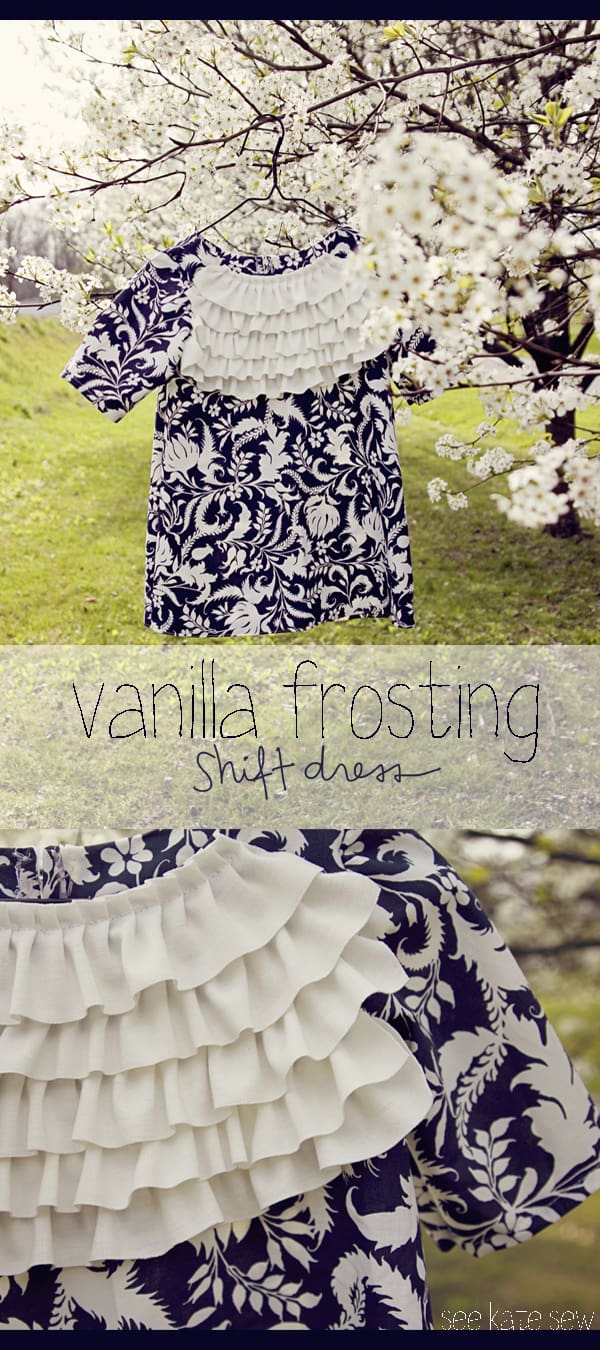 Don't these knit ruffles stacked all together look like frosting to you? Mmm..
I had to start getting creative with project names during the ruffle event. Usually I just name things pragmatically, like "ruffle shift dress." But everything was starting to be a "double ruffle this" or "triple ruffle that" so I had to be even more creative and give them cutesy names. I sometimes feel silly naming things this way, but I hope you like them.
This is a simple technique you can do to any dress or blouse. All you need is some knit ruffles!
To start, get your dress front ready. Put in facings so the top edge is nice and clean.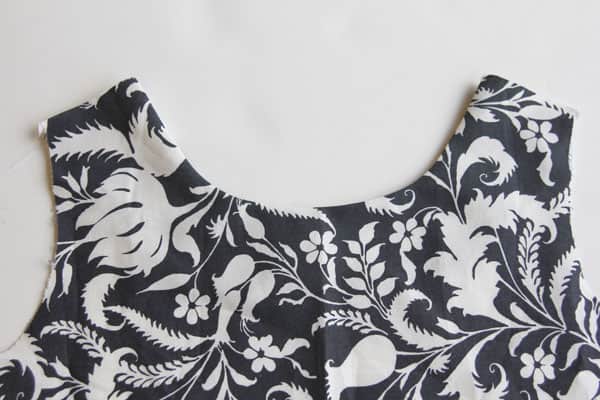 Then, ruffle up a bunch of knit fabric. I cut mine to 2″ wide and used my ruffler foot to put in a gentle ruffle. The great thing about using a knit for a ruffle is you don't have to finish the edge!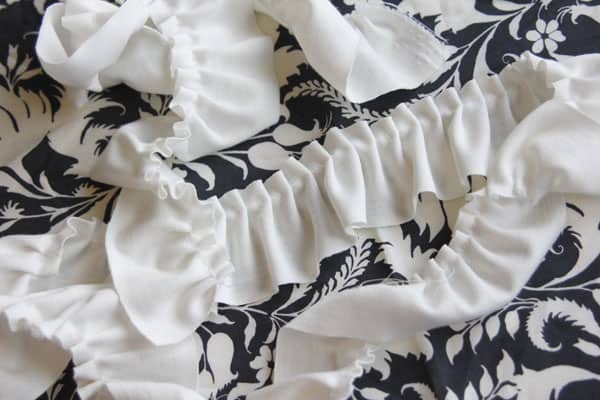 Cut the strip into pieces and lay them on the front of the dress. You can very the lengths of each ruffle as you want.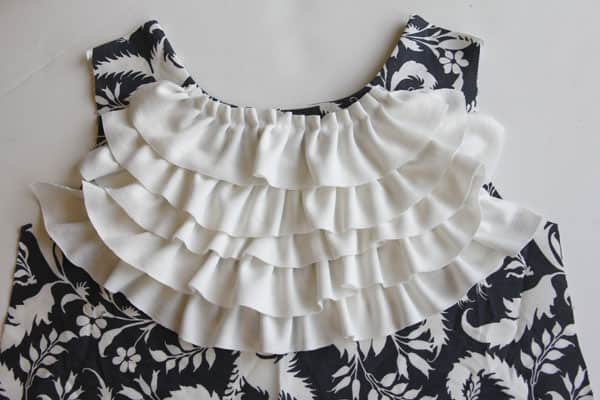 Then pin the bottom layer on a sew it on with a straight stitch, backstitching at the ends.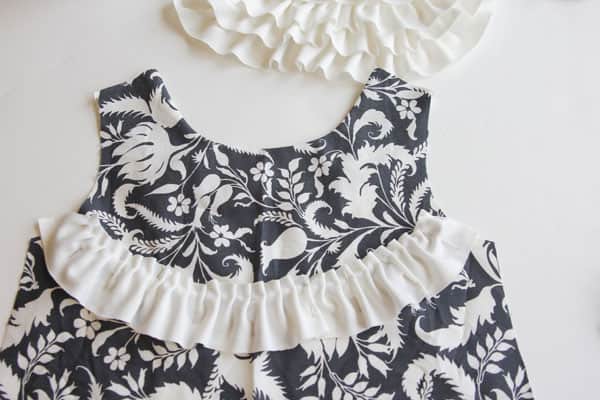 Repeat for each layer, working your way up.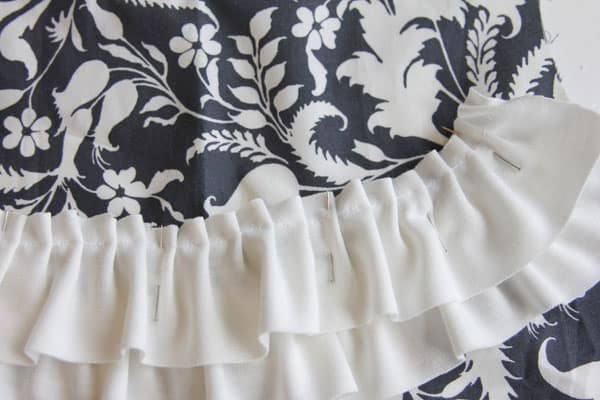 When you get to the very top layer, match the top of the ruffle to the neckline and sew on where the ruffling stitch is.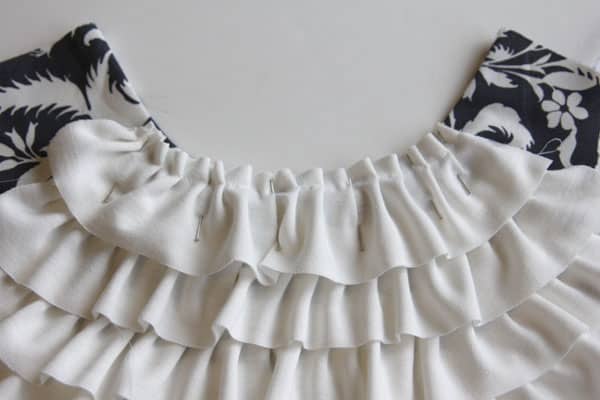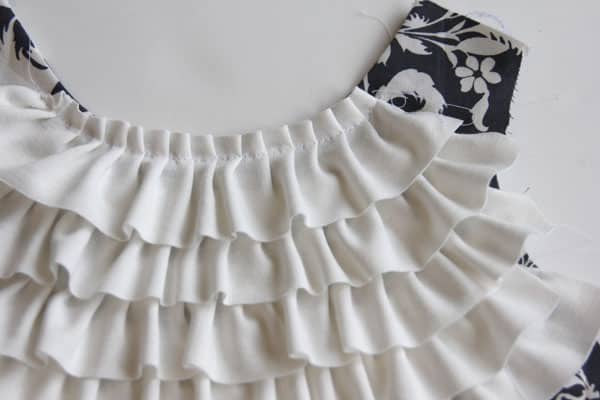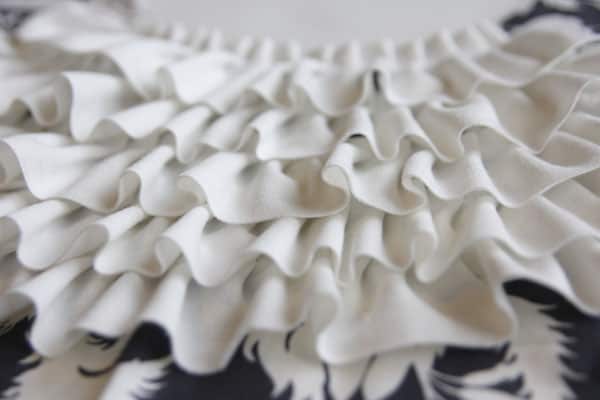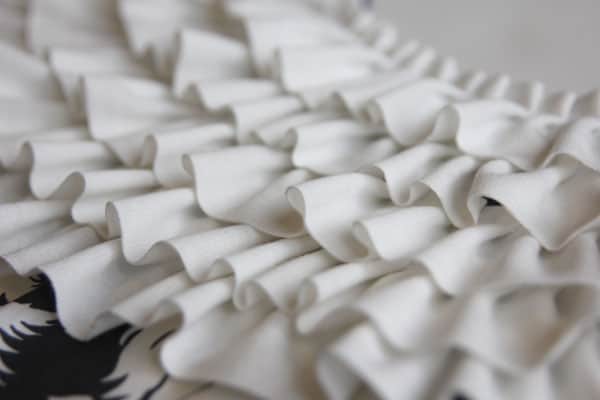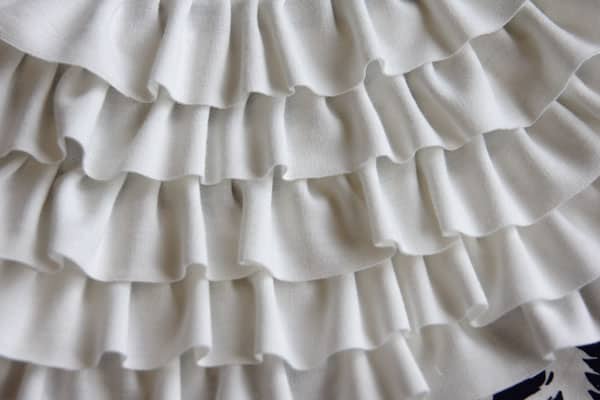 Sew the front of the dress to the back, add sleeves and you're done! I finished it off with an exposed zipper in white!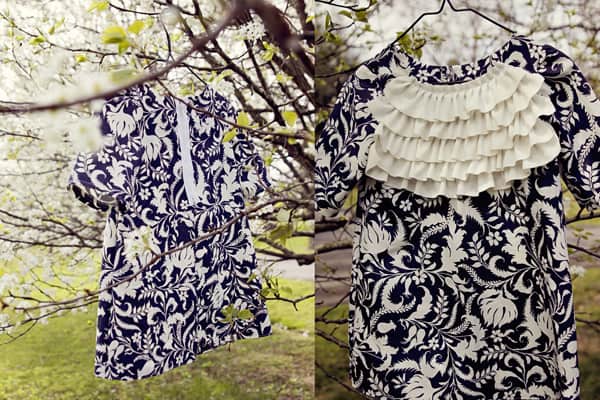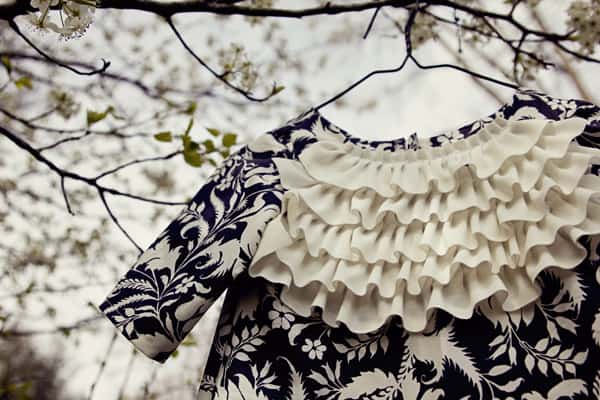 Done done done! Knit ruffles are so luscious!