This is my final look for Project Run and Play All Stars. The theme was Spring Formal. I made a boy easter outfit with vintage undertones and bright modern colors!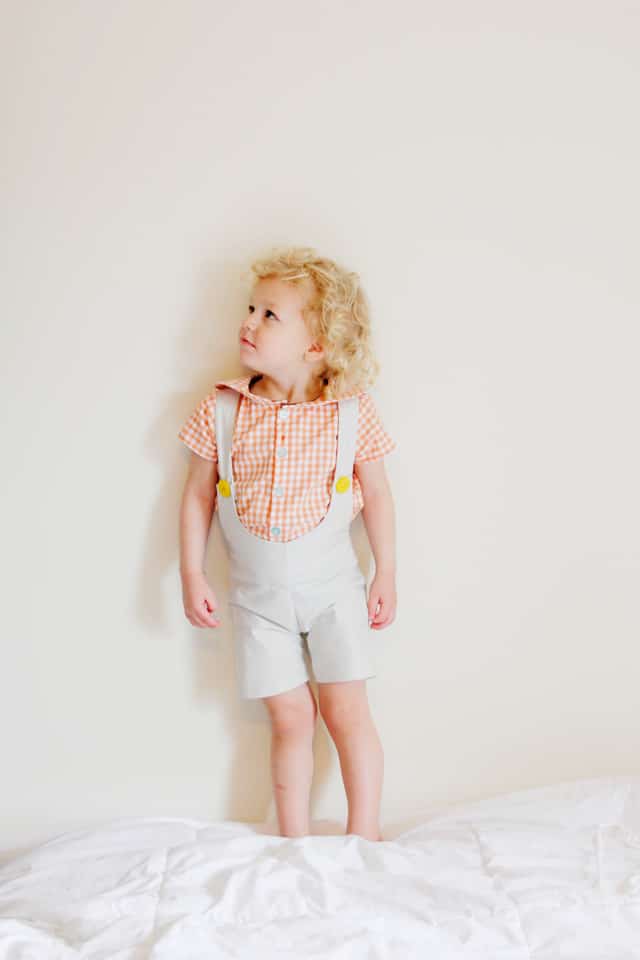 I was originally planning to make a vintage style outfit in classic vintage colors, but I decided I wasn't allowed to buy any more fabric for the challenges and made this combination with things I already had. I did purchase the little blue buttons, but everything else was from my stash. Sometimes it is good to have rules about buying fabric, heh. (Only sometimes!)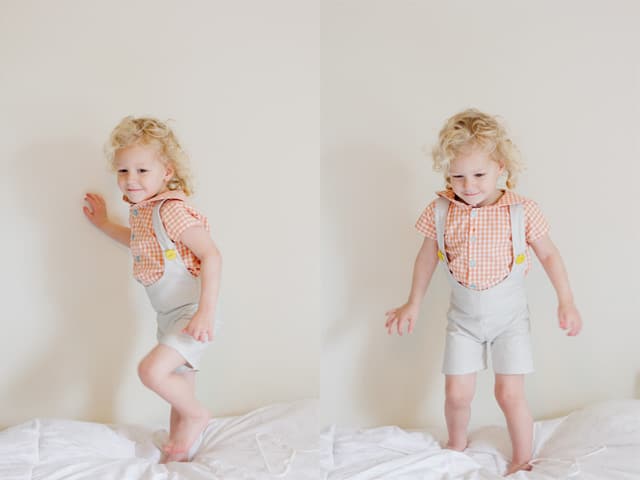 The grey shortalls have been on my mind for almost a year. It's finally warming up so shortalls are the perfect formal piece for Easter. I had to dress him in them before he won't let me anymore. Cohen wore this outfit on Easter and it was adorable. I had to show off his knobby knees somehow! The suspenders button in the front and there is a little elastic in the back. I found two bright yellow buttons in my stash. Yellow and grey are a classic combo.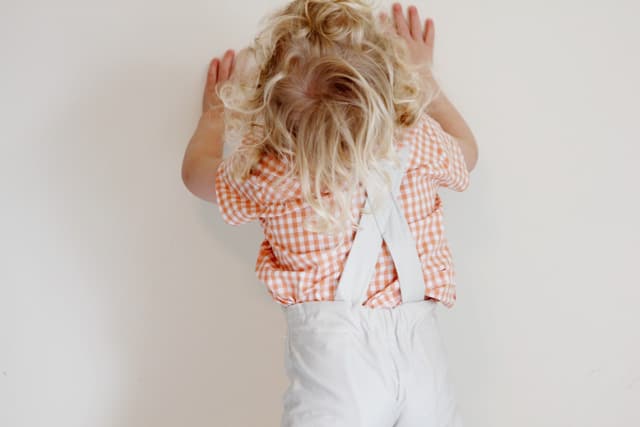 The button-up had a nautical style collar. I made it with orange gingham because I love gingham and the bright orange looked great with the yellow buttons I picked out. Since I had two bright colors I made a run to the fabric store for more buttons, bright aqua blue ones. 5 buttons line the front. The sleeves are little cap sleeves which contribute to the vintage feel. The back of the shirt is yoked with two little pleats. It's a good sturdy shirt and Cohen has already worn in over again! His curls look good in it, don't you think? :)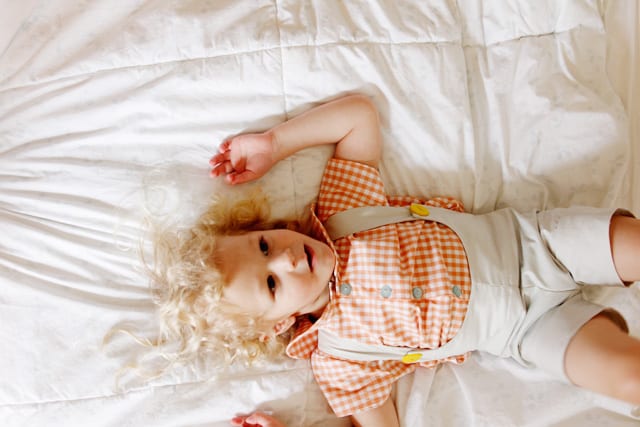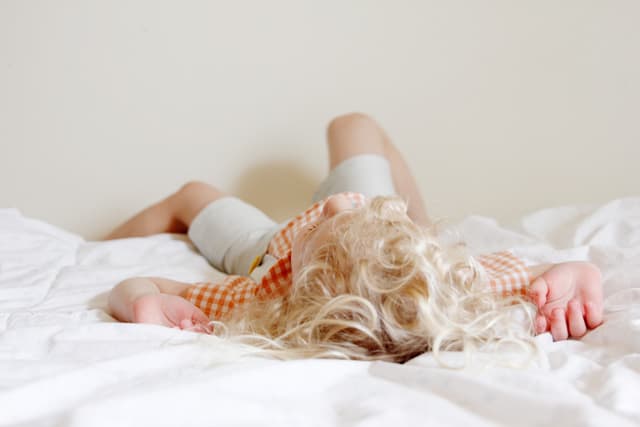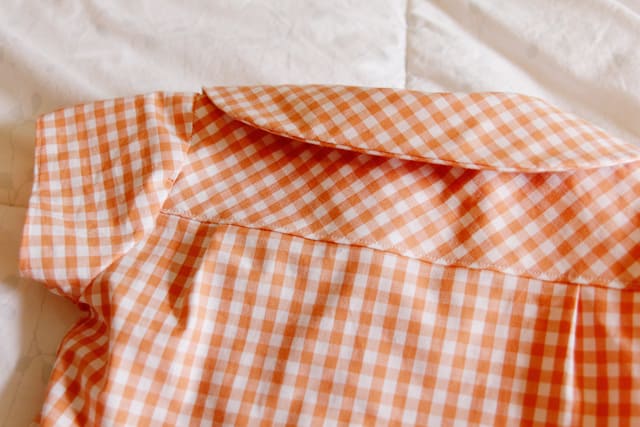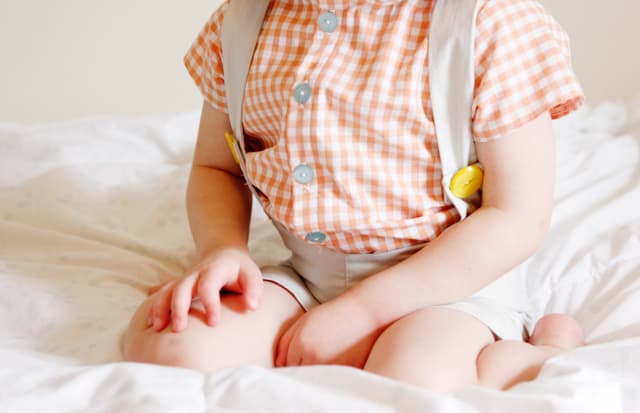 This photoshoot was the hardest one EVER! We went to a grassy field originally and it was this boy's NAPTIME. He doesn't nap anymore usually. (Ugh, I could write a whole post about how devastating this is.) Usually he at least has a rest time, but today was just not a good day. And the field was near a playground, it turns out that was a bad idea because he just wanted to play. He wouldn't stand still for a second. It was a disaster.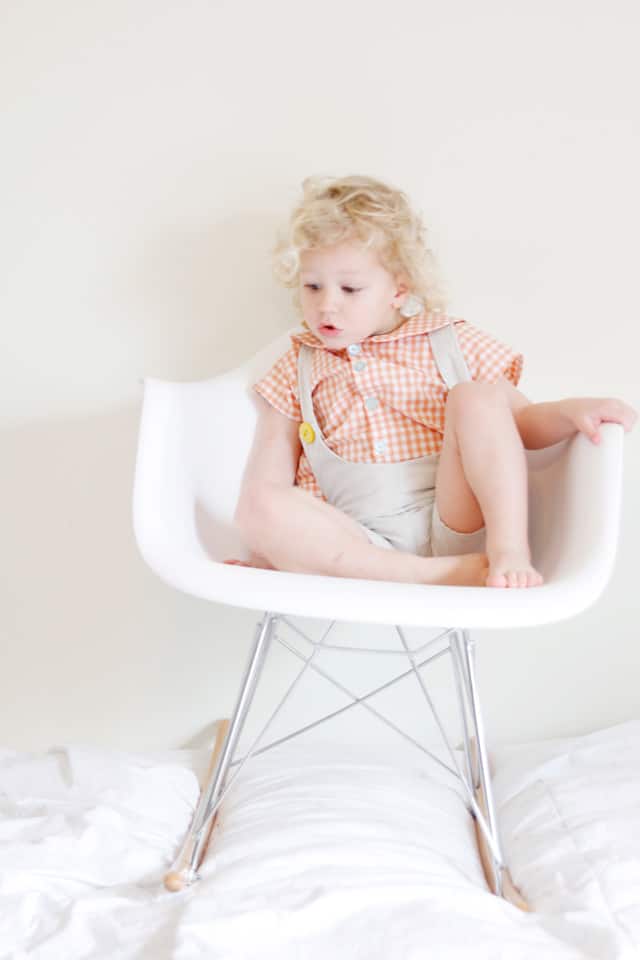 We came home, had our rest times and I decided to just do the photoshoot at home. We used M&Ms as a bribe for standing still. 5 minutes later we were done. Never underestimate the power of chocolate, I guess!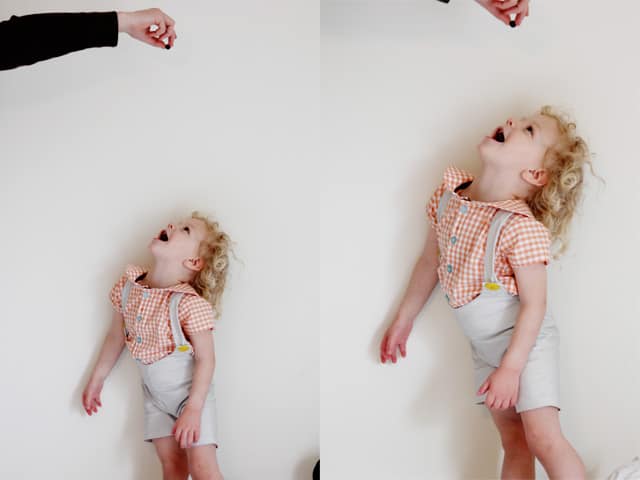 It has been really fun, but I am also glad it is over for now! My life has been a little out of balance and I have a huge list of sewing projects to get to! Thanks for following along on my PRAP adventures! I'll do a little round-up of all my looks next week!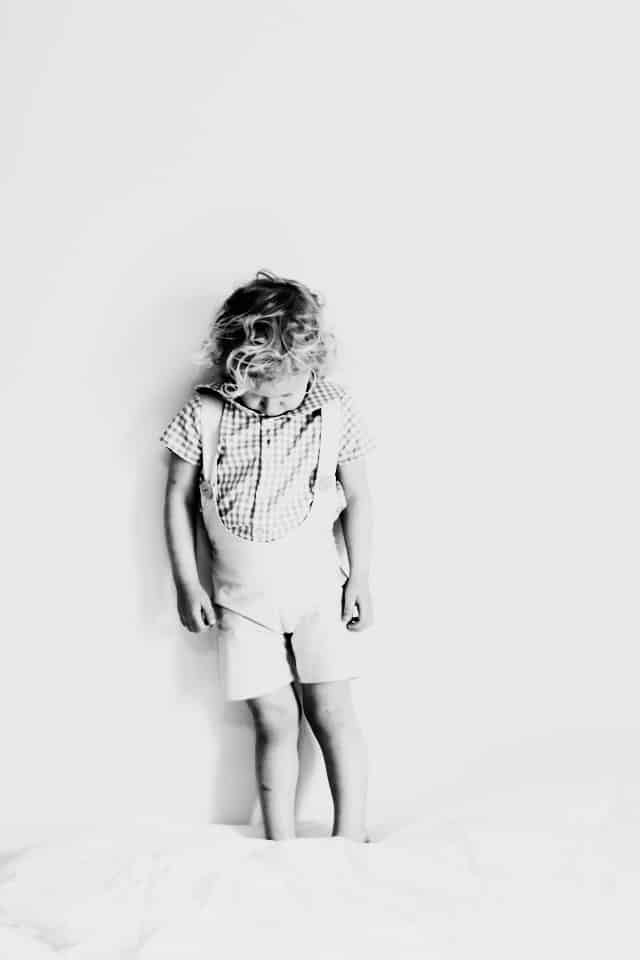 Have a great weekend! And if you want to vote, head over to Project Run and Play!
Also, don't forget to enter to win a Silhouette Portrait, the giveaway closes soon!