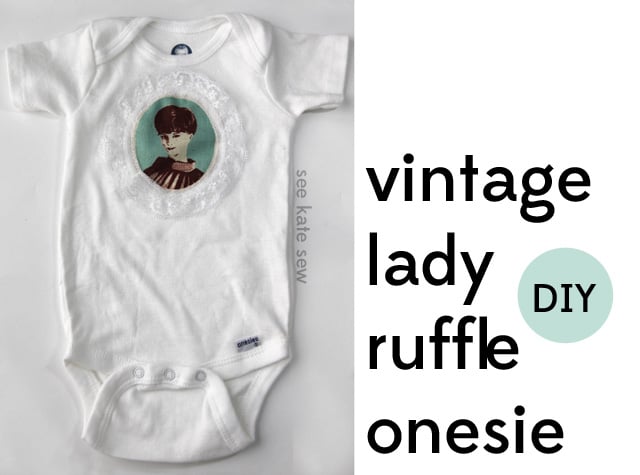 Onesies are and will forever be my favorite baby item. They are so cute. The remind me of tiny baby smells and the first few weeks of fresh baby love. You can never have enough onesies, am I right? Most of Cohen's onesies are stained to the point of no return, so it's girl onesie time!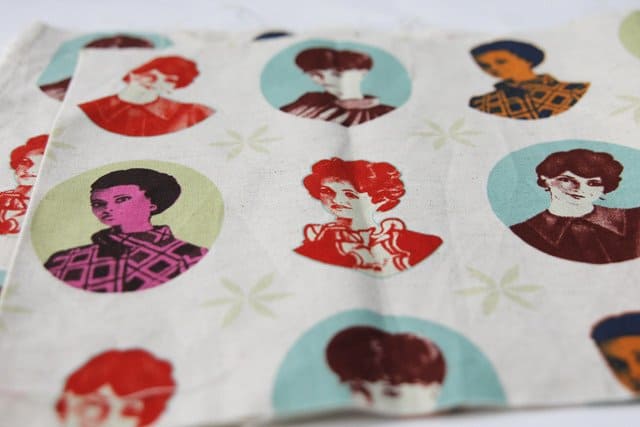 I've had this Melody Miller fabric sitting in my stash for a long time. The fabric is Vintage Ladies in Ivory from Ruby Star Rising. I just love the little retro ladies and their fun hairstyles. I knew this would be the perfect applique fabric, especially the ladies with the oval backgrounds. 
Materials: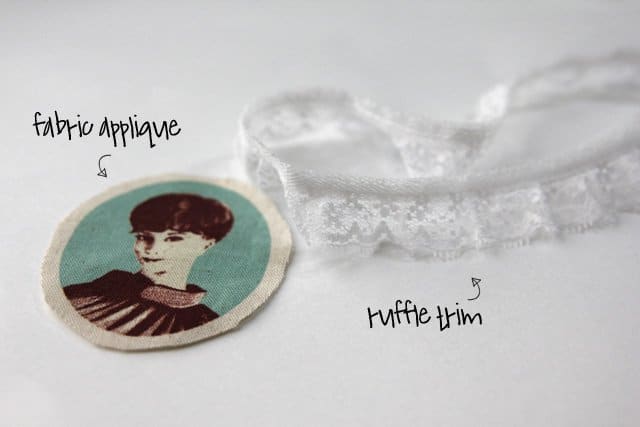 *Vintage Ladies fabric (or choose any other fabric, cut into an oval)
*ruffle lace trim
*blank onesie


I picked my favorite lady. The hair! The collar! The frock! So Jackie O. She's got a little sass in her expression and the colors are beautiful, too! I picked one with a background to make it easy to cut out, but you can really do this project with ANY fabric. Just cut out an oval or circle of your favorite part and go from there.

Cut out your applique, adding 1/4″ to the size you want.

Then pin the ruffle lace on top of the applique's edge. I used lots of pins because of the curves.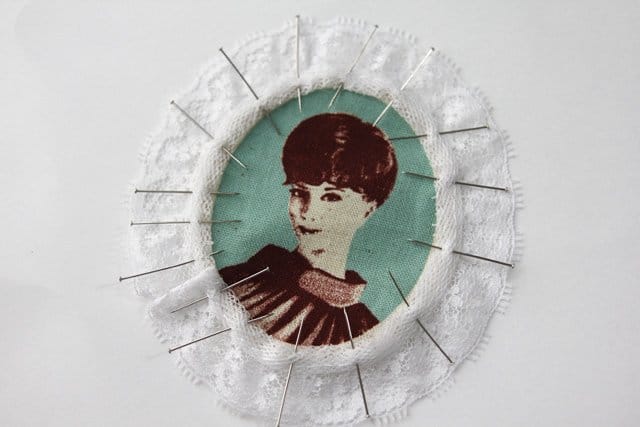 When the lace meets itself, fold the raw edge under a little.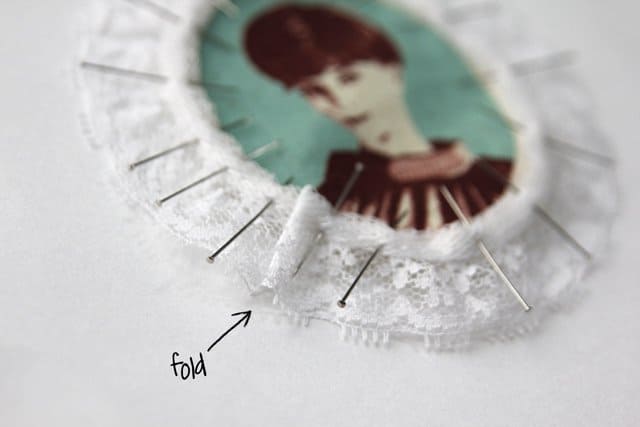 Then sew the lace to the applique. A straight stitch will work just fine.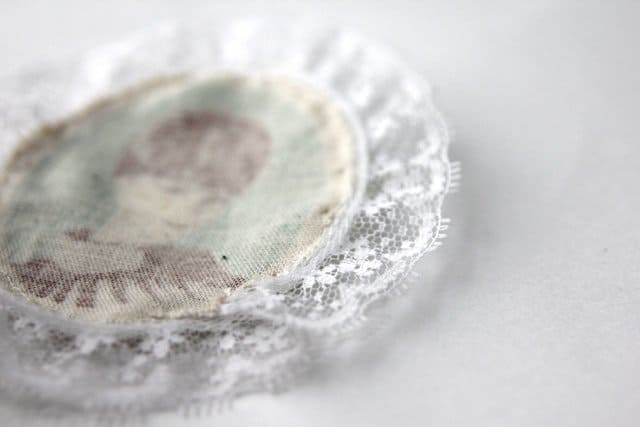 Next, pin it to the onesie and stitch it on.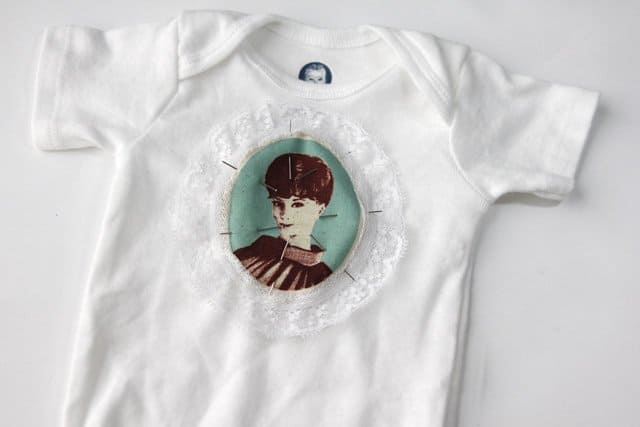 And you're done!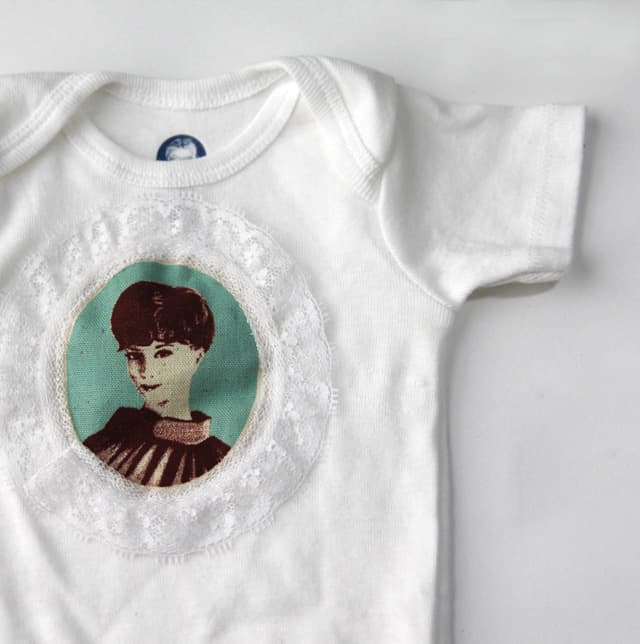 Now…wait 5 months for a baby (at least that's what I'll be doing!)