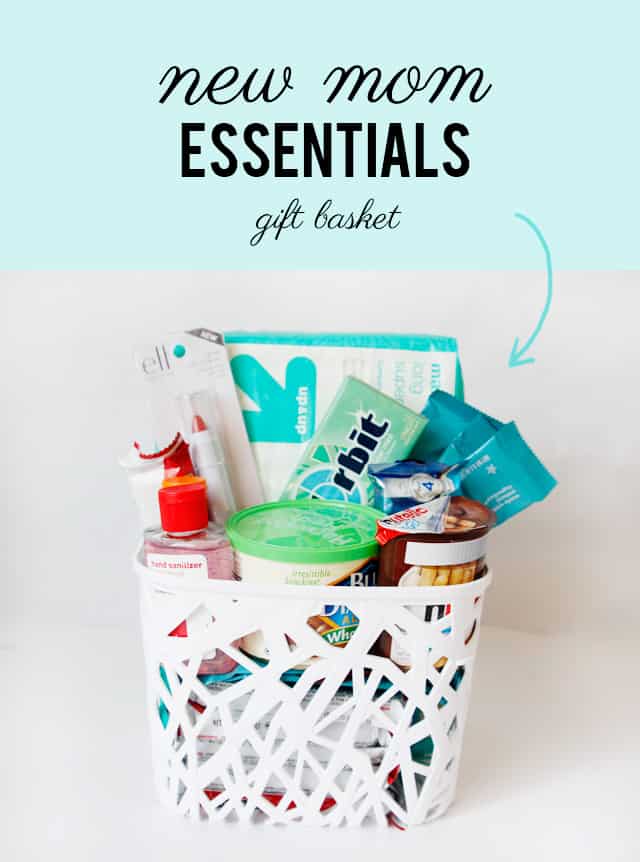 One of my friends just had her first baby! A boy! Hooray! I wanted to bring her a little "new mom gift basket" with all the things that I could not live without the first few weeks postpartum. Like, all the things that would make me cry if I ran out of. I'm tearing up just thinking about those really hard (and equally amazing) first few days. You know, the ones where you're like "He's crying…what do I do!!?" and "I can't believe he's so tiny" "My crotch hurts", and other pleasant and unpleasant things.
So here's a cute little gift idea for a few essential "new mom" things.
What's in the kit: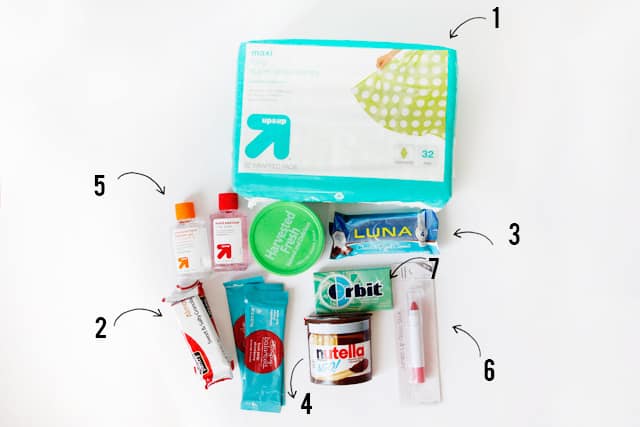 The cute little basket is from Target and fit all my stuff perfectly.
1. Super duper big maxi pads. Just buy the biggest you can find. Don't ask.
2. Healthy snacks, I included almonds, nut bars, and fruit strips.
3. Luna bar, easy to eat when you are figuring out how to nurse!
4. Nutella To-Go (just for fun)! This is borderline healthy, right? Why not?
5. Hand sanitizer. Because EVERYTHING is full of germs when you're a first time mom.
6. e.l.f. Lip Gloss(my fave), just a little something to make her feel pretty! Because she probably doesn't even though she is.
7. Minty gum. I found it so hard to find time for showers/brushing teeth those first few days. So at least she can have fresh breath.
I just remember being starving and dirty for the first few weeks postpartum. Someone gave me a bag full of snacks. I thought it was a weird gift at the time, but I was soon SO thankful for it because I was so hungry.
So that is my recommendation of what to bring a new mom. You can also add baby wipes, Tucks, and bottled water for variations on this basket. You can even stash in a little DIY baby gift like these baby bloomers or a cute onesie!
And of course a warm dinner is nice too!
What else would you fill a basket for a new mom with?