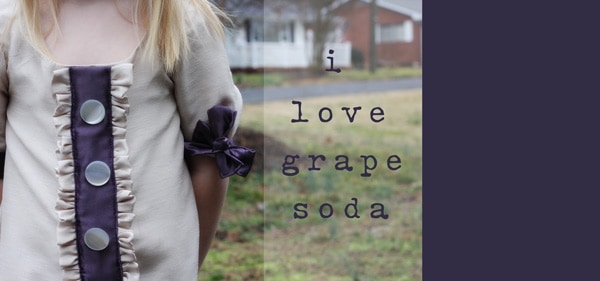 Are you sick of ruffles yet? 
(Tutorials at the bottom!)
I had a little sewer's block this week. So I went back to the sketchbook and drew up a dress.
A faux placket lined with ruffles.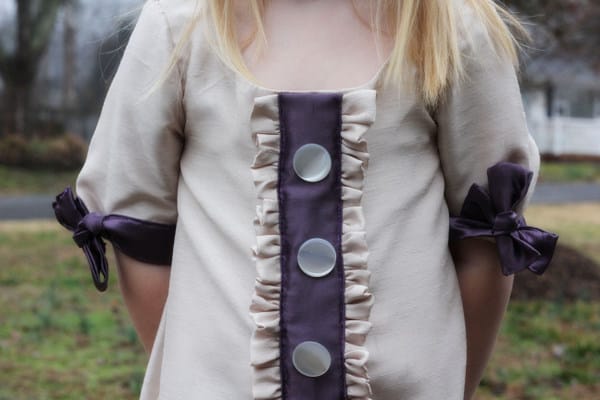 Sleeves that tie in a bow.
 Four vintage buttons lined down the front.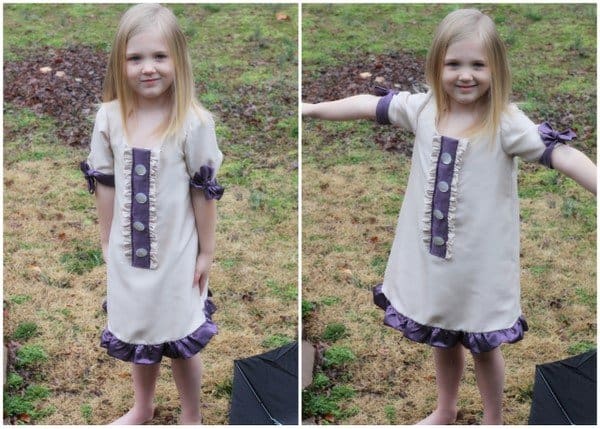 A bottom ruffle poking out beneath a black umbrella on a rainy day. A button closure in back.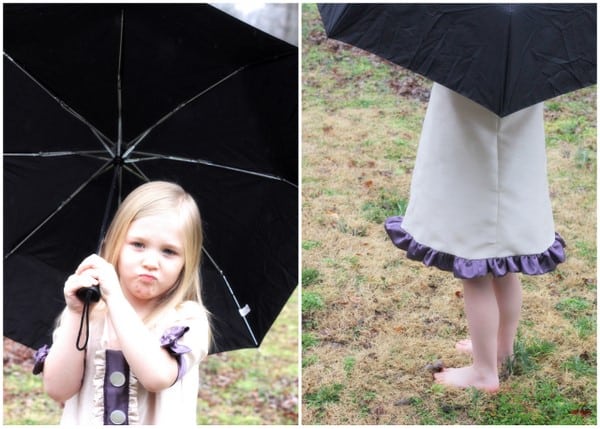 It was all of those things causing sewer's block that became this little dress. I had to get it out somehow.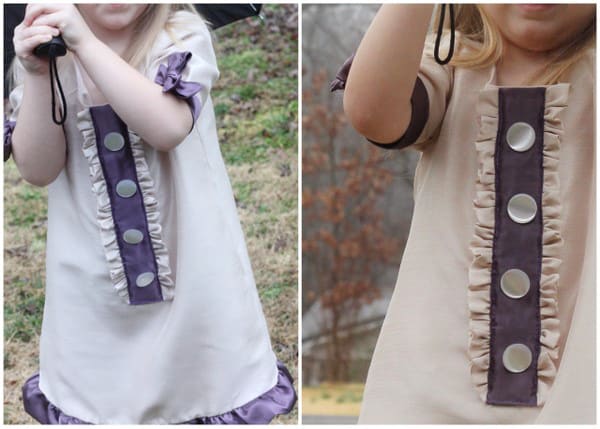 And since it is the color of champagne, I named it grape soda. A little more tame. And tasty, too.
………………
(I had writer's block, too, obviously. Lame description, oh well!)
 If you want one for your girl(or yourself), here are tutorials for the dress's decorative features.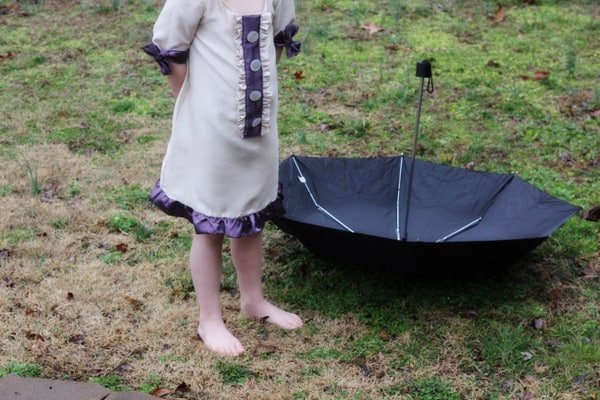 Bare feet on a rainy day. Yes, please.